Travel Inspiration
September 29th, 2022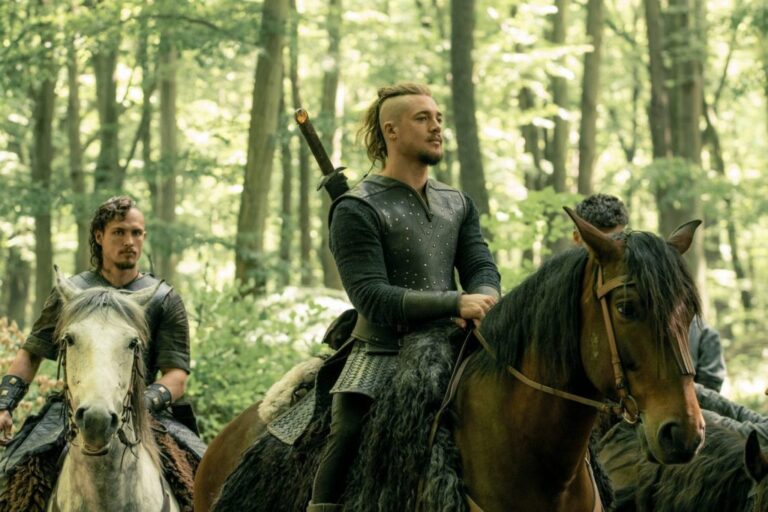 When you're deep into a marathon watch of your new favorite show, you truly feel like you're part of that world. It becomes an obsession – you speak of the characters like they're your long-lost friends, you set out to convince everyone you know to watch, and when it ends, you wish you could experience it for the first time all over again.
The perfect cure to your best-show-ever hangover? Take an RV trip inspired by the series! We've mapped out your ideal RV vacation to immerse yourself in your favorite fictional worlds.
Ozark
Your Destination: Lakefront camping, like Lake of the Ozarks
Your RV: Travel trailer – book your RV here
Located a few hours west of St Louis, Missouri is one of the most beautiful lakeshores in the country. But if you haven't had a chance to really notice that while keeping up with the Byrd family, we'll forgive you – you definitely need to keep a close eye on them! Take a page out of Ruth's book instead and rent a trailer to relax in lakeside at any one of these campgrounds.
The Last Kingdom
Your Destination: Pacific Northwest
Your RV: Pop up trailer – find rentals here
Rocky shores, lush forests, hills and valleys… If you wish you could transport yourself to the stunning landscapes while watching The Last Kingdom, you must plan an RV trip to the Pacific Northwest! While Uhtred may be sleeping in a tent (or just on the ground), we think there are a few reasons you'd be more comfortable in an RV. You'd be warm, dry, sleeping on a mattress – you get the idea. Consider a pop-up trailer to make the true heir of Bebbanburg proud, while keeping you nice and cozy.
Stranger Things
Your Destination: Midwest
Your RV: Class C – available RVs here
The midwest is known for diverse landscape, four-seasons-in-a-day weather, and creepy alien monsters – at least if you're watching Stranger Things. There are many destinations that will give you that Hawkins charm that don't include a trip to the Upside Down. Load up your crew in a Class C RV and check out five awesome places to visit across a handful of Midwestern states.
Bridgerton
Your Destination: Biltmore Estate in Asheville, NC
Your RV: Class A – start trip planning here
You don't have to travel across the pond to channel main character Bridgerton energy. A trip to Asheville, North Carolina will lead you to a palace right here in the U.S.: Biltmore Estate. This sprawling French-inspired chateau has 250 rooms and gorgeous gardens that are perfect to explore and spill the tea. Do be careful what secrets you share on your wander lest Lady Whistledown overhear! Retire to a luxury Class A at a nearby campground to RV like a royal.
Squid Game
Your Destination: Urban Camping near a city
Your RV: Campervan – rental vans here
Who wouldn't want to play like a kid again? Cities are essentially playgrounds for adults, which sounds a lot more appealing (and less risky) to us than the children's games in Squid Game. Luckily for you, there is a higher chance of finding a cool urban camping spot near you than winning the $46.5 billion. Pair your adventure with a campervan to safely play and explore your favorite city.