RV Owners
November 21st, 2019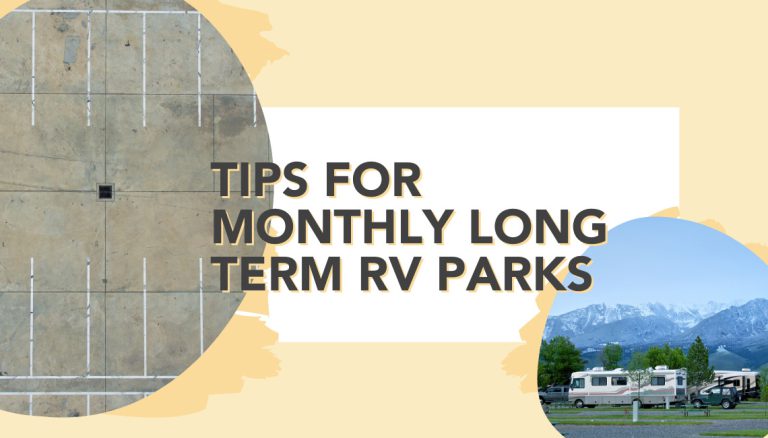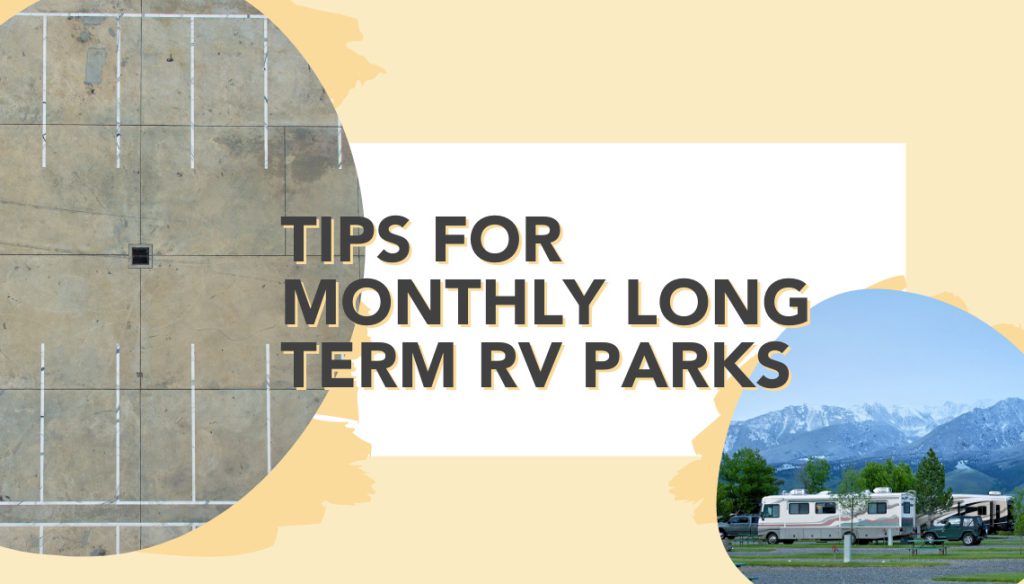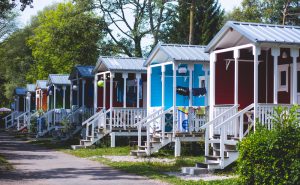 Long-term RVing is a great way to get better acquainted with your destination and more thoroughly enjoy your vacation. But some campers don't realize it's also a valuable money-saving tool. When you take advantage of extended-stay opportunities at long-term RV parks, you'll get discounted rates that make permanent RV that much more feasible and affordable.
That said, the full-time RV lifestyle does come with certain challenges. And we're not just talking about the weekly one that involves an RV sewer hose. (Actually, that part's not even all that bad.)
RV living means giving up a certain amount of stability, especially if you're planning on picking up camp often enough to cover every fun to-do in your favorite travel guide book. Let's face it; as amazing as it is, this great, big beautiful country of ours can't explore itself. In the mobile comfort of your RV, however, you can — especially if you have a Rand McNally Travel Atlas stuck in your glove compartment.
Even the most wanderlusty among us sometimes crave a little bit of stillness, though, and having a home base can make day-to-day logistics, like work and school, more feasible.
"But how on earth do I choose a spot?" you may be wondering. "And where can I park my RV long-term?"
Never fear, campers. In this post, we'll discuss basic tips for permanent RV living, like how to choose a home city, the easiest way to find the best goods and services in a new area, how to find cheap (but livable) long-term RV parks, and more!
Long-Term RV Living Tips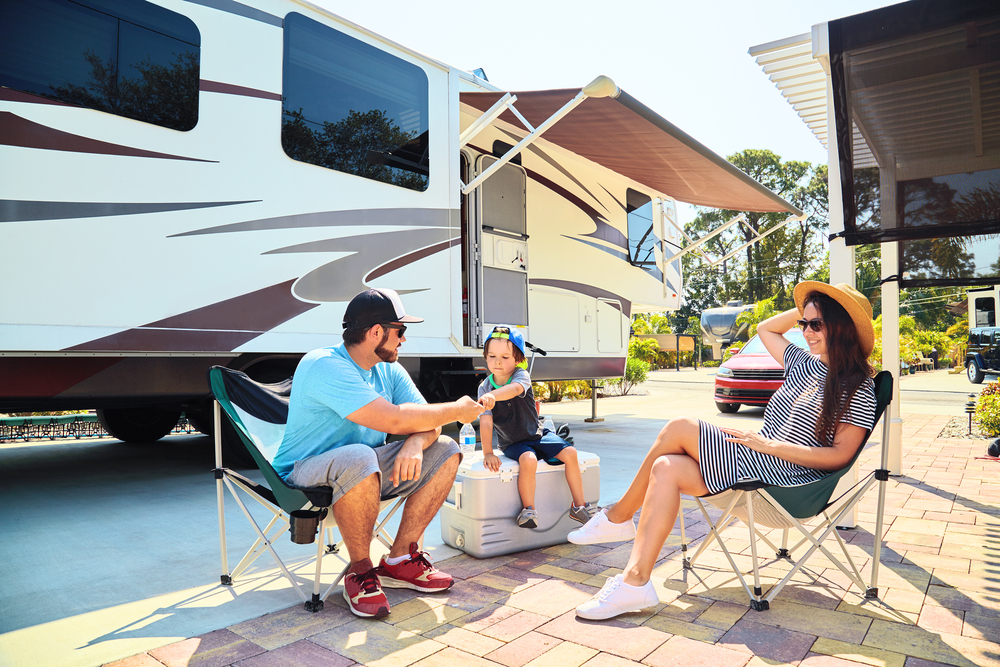 If you've already done extensive RV travel, you're likely aware of some of the main — and totally overcomable — obstacles when you're living on the road. And long-term camper living is a great way to face those challenges head on!
Some of them are just minor annoyances that you quickly get used to, like finding laundromats along the way if your rig doesn't have a washing machine. (Yes, we said "if;" some motorhomes do have washers, believe it or not! Here's our guide to purchasing and installing an RV washing machine if you're interested, and you can also look into small, affordable, portable washers like this one.)
You might also have run into the problem of constantly orienting yourself to new spots, which doesn't seem like a big deal until it's happening all the time. It can become tiresome to have to re-learn where the best pizza and Thai food are in every city, for instance; in minor emergencies, it can be a little scary not to know where to find the best urgent care center or vet's office.
Fortunately, these minor trials are especially easy to overcome now that we live in the digital age — almost all of the answers to those questions are easily Googleable. Be sure to check out user review websites like Yelp, as well, to help you learn more about which of your options have the best reputation.
Along with giving you the opportunity to feel more at home in your temporary home, long-term RV parking also gets you a discount on the costly per-night prices you pay when you're renting the site nightly (or even weekly). At most campgrounds, the rule of thumb is: the longer you stay, the cheaper it is each night you stay there. In fact, there are some permanent RV parks that provide long-term RV parking and mobile home spaces for those who want to move their rigs very seldom, or never at all.
Long-term RV parks also offer amenities that make day-to-day living easier, such as on-site laundry facilities, fully-equipped kitchens (for when you want to cook a meal in a space that's bigger and more comfortable than your onboard galley), and shower facilities for those living in smaller travel trailers and mobile homes.
Long-Term RV Parks Near Me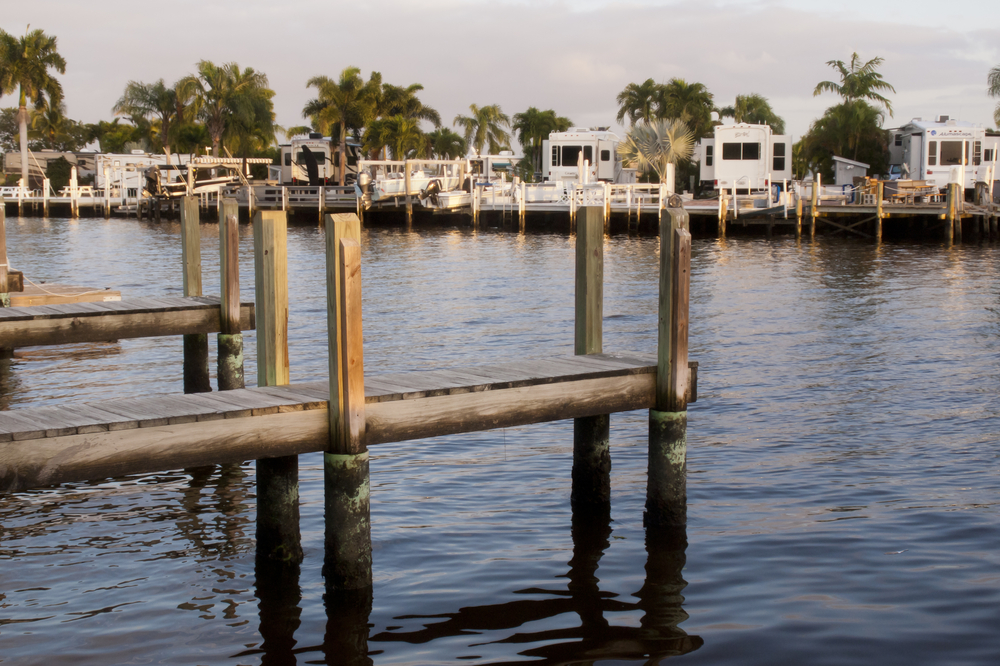 Once you decide you're ready to settle down, at least for a little while, you'll face a different kind of challenge: figuring out where on earth to park your RV long-term. You have a few different options to consider.
The first, and most important, part is to think hard about the kind of place you want to live in the first place. Now, some of this is just about your favorite activities and pastimes. Is your kayak or surfboard collecting dust in your basement storage compartment? Maybe it's time to head to the coast for a while. If your hiking boots haven't seen the sun in a while, maybe the mountains will motivate you to get moving.
But you also want to choose a location based on resources and amenities. Proximity to a certain church or school can help you participate in your chosen community and feel more at home, and nearby access to a grocery store, laundromat, or gym can make day-to-day life less of a hassle.
Finally, you should focus your search on RV parks that specifically cater to long-term RV campers. Consider changing your search to "full-time RV parks" or "long-term RV parks near me" for a better chance of finding campgrounds that offer monthly and seasonal rates. Usually, it's easier to find these kinds of monthly RV parks in regular, residential neighborhoods and areas than it is in big destinations — after all, RV parks catering to the tourist crowd stand to make a lot more money by limiting their RV spaces to those paying the higher, nightly rates.
Cheap long-term RV parks may also require you to go through a rental application, including a background check, just like you would need for a regular apartment rental. You may be required to pay an application fee, usually between $30-$50.
RV Park Monthly Rates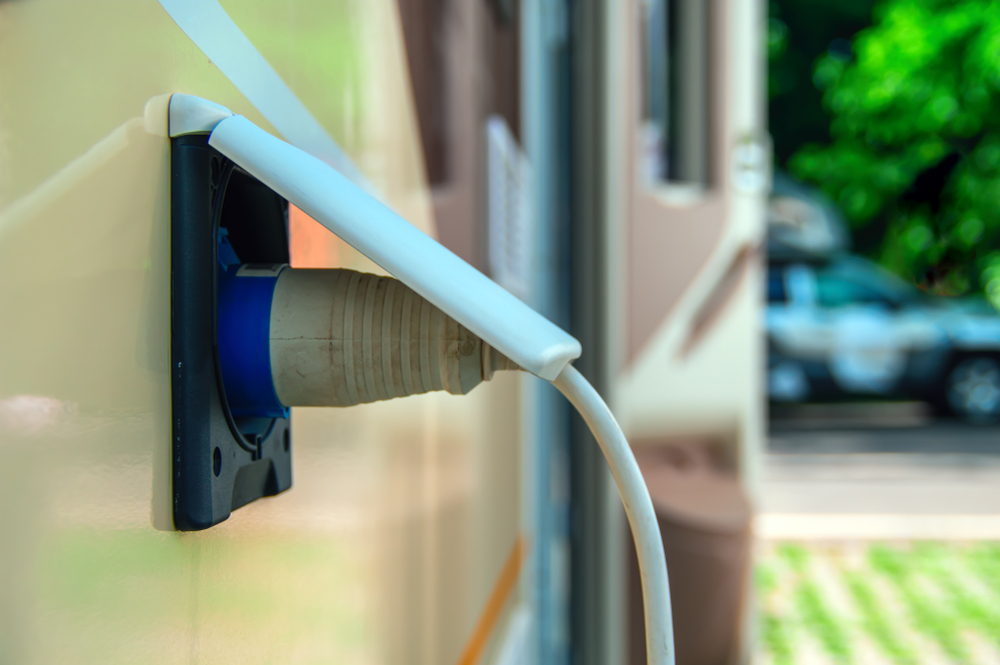 After you answer the "Where can I park my RV to live" question, chances are the next one on your mind is going to be: "How much is this going to cost?"
Depending on your preferences, you may find that many of the RV parks you're already used to staying in actually offer long-term rates at a discount — though they may not necessarily advertise them on their website or lobby sign. Many RV resorts, whose primary business consists of short-term weekend campers, are happy to have a site filled for a longer period of time. (After all, that way, they have a guaranteed source of income for that period.)
Ask the customer service rep at the front desk about their monthly RV space rental rates, which you may find are surprisingly affordable considering nightly costs of $75+ at some of the fancier campgrounds. Monthly rates might start around $400 or $500 at a modest destination, or climb as high as $1,000 or more in a trendy locale like Los Angeles.
Keep in mind that this fee may not include utilities like electricity or Wi-Fi, and not all campgrounds have sewer connections at each individual site. You may need to trek to the front of the park to visit a dump site in some cases, and certain parks' "free Wi-Fi" can be overcrowded and slow enough to be basically unusable — check out our guide to staying connected on the road here.
As far as electricity is concerned, the good news is, it's actually pretty hard to rack up that much of an electric bill in an RV; after all, the whole space is probably considerably less than 500 square feet. That said, if you want to do as much as you can to keep your utility bills low, we recommend staying in locations that don't necessitate using the HVAC system 24/7, as heating or cooling your rig can be a considerable addition to your utility bill. 
Looking for more affordable options? See our guide to finding free overnight parking.
Long-Term Campgrounds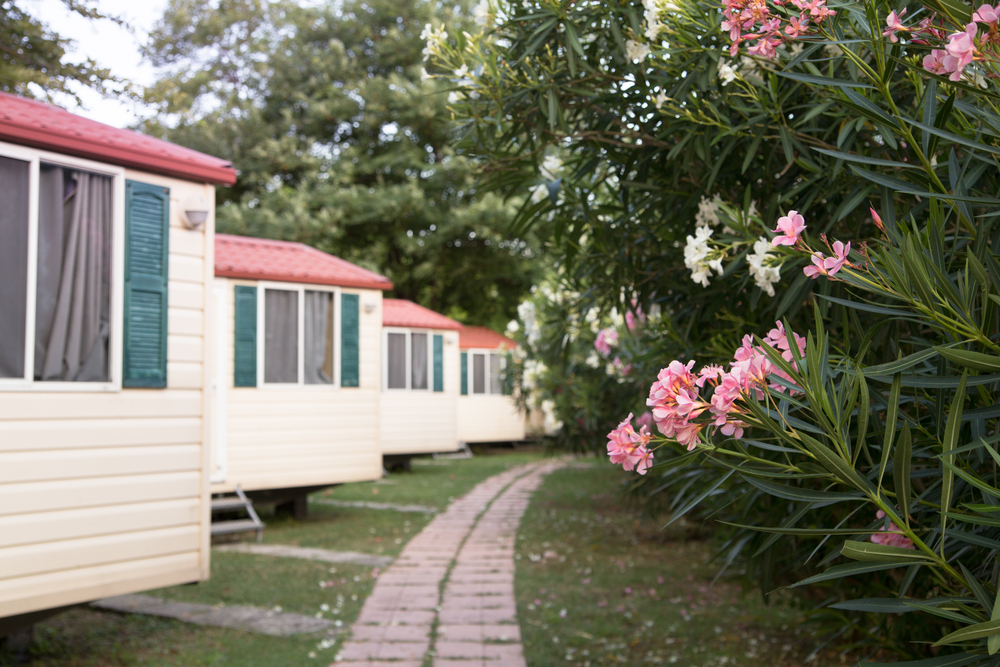 There's one more thing you should consider if you're looking for affordable campsites while full-time RVing, and that's your Passport America membership.
You've likely already joined Passport America if you're on the road frequently — and if not, it's worth considering. It's the only discount camping club that gets you a full 50% off your campsite accommodation fees at almost 1900 developed campgrounds across the country, including some locations in Mexico and Canada. (That's a whole lot of options to choose from!)
Many of the campgrounds that participate in Passport America's discount program do offer long-term RV spots, and your membership may help you score a better deal on your monthly rent. A year's membership only costs $50, which will easily pay for itself whether you're bopping around on the road or staying in one place for a while.
Although it's certainly an out-of-the-box lifestyle choice, full-time RVing can be one of the most rewarding ways to experience the world around you — and we here at RVshare will be around to support you every step of the way.
This post may contain affiliate links.