How Tos & Tips
Last updated on July 12th, 2022. Originally published on March 10th, 2020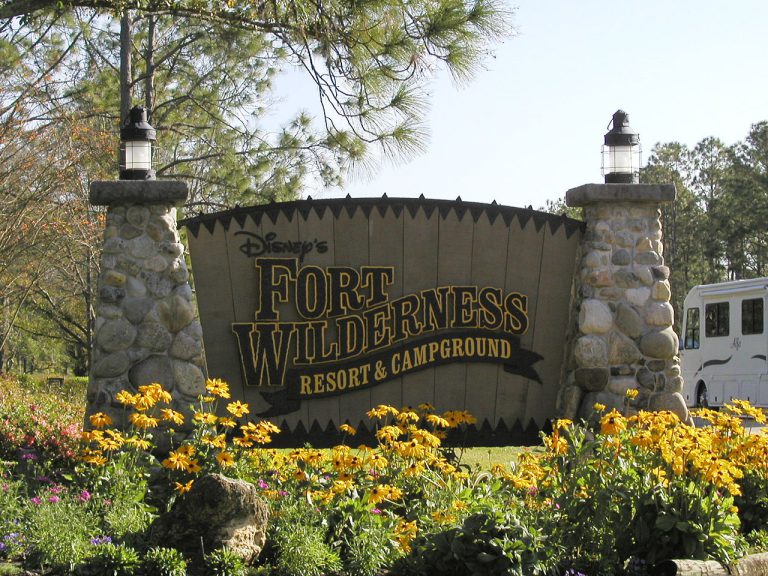 As you likely know, Disney World claims to be the most magical place on earth, and honestly, we might have to agree. With favorite characters waiting to greet you, some of the most advanced rides in the world, incredible fireworks shows every night, and nostalgia waiting around every corner, a Disney vacation is an absolutely amazing thing.
Obviously then, it just makes sense to add an RV to the equation and make things even better!
Many people never consider that they could RV at Disney World. However, it is totally possible. In fact, in certain circles it's an incredibly popular thing to do. There is even an on-property Disney World RV park for those who choose to go this route.
If you're considering RV camping at Disney World, this is the article for you. Here we will discuss the ins and outs of choosing to RV at Disney, so that you can make a fool-proof plan and have the most magical trip possible.
How to Plan an RV Trip to Disney World
In this section we will discuss the steps you'll need to take in order to plan the perfect trip to the Disney RV park or the other RV parks near Disney World. By taking the steps below, you can rest easy knowing you have your bases covered, and you're sure to have an awesome time.
Secure an RV — If you don't have an RV of your own, you will need to rent one. Fortunately, there are tons of RV rentals available in the Orlando area. Make sure to confirm whether the unit will be delivered or if it will need to be picked up. If you must pick up, make sure to get a driveable RV or ensure you have the proper vehicle to tow with.
Find an RV Park — In addition to the official Disney World RV park, there are tons of RV parks in the Orlando area. Do your research ahead of time and find one that suits your budget and needs.
Consider Transportation — If you're flying in, be sure to consider transportation to and from the theme parks. You could rent a car, but there are a few other options we will discuss below.
Plan Your Meals — Meal planning is an important part of planning any Disney World vacation. This is because many of the more popular Disney restaurants book up quickly. Be sure to make your dining reservations a full 180 days in advance. You may also want to do some grocery shopping beforehand.
Schedule Your FastPasses — Disney's FastPass+ system allows you to skip some lines by booking a few ride times in advance. Make sure you do this as soon as your book window opens (30 days for offsite guests, 60 days for onsite guests). You'll be allowed to schedule up to 3 rides in advance, and it's a good idea to learn which rides have the longest lines and book those if possible. After your first 3 passes are used, you are allowed to book additional FastPasses the day of your visit. However, most of the popular rides won't be available at this point.
Pack Wisely — Think about what you'll need—both in the RV and in the parks—and make a list to ensure everything gets packed. Keep in mind that many rental RVs don't include things like linens and towels. When it comes to packing for the parks, remember things like sunscreen, a portable phone charger, and a small backpack to lug everything around in.
Download the App — The Disney World app (aka "My Disney Experience") is incredibly helpful for adjusting FastPass times and making new reservations. It also allows you to check showtimes and wait times. Make sure you download this app before you arrive at Disney World.
Tips for RVing to Disney World
In our opinion, an RV is definitely the way to go when visiting Disney World, and you'll almost certainly have a great time staying in a camper while at Disney. That said, having a few tips never hurt anyone.
Use Public Transportation — As mentioned above, you will need to consider how to get to and from the parks. Sure, you could rent a car or drive the motorhome in, but parking at the parks is expensive, especially for large vehicles such as RVs. Fortunately, the Disney RV park offers guests complimentary transportation all over Disney property. If you plan to stay off-site, consider finding a campground that has shuttles to the parks, or use the local bus system which stops in front of a number of RV parks near Disney.
Have Groceries Delivered — Having a kitchen is one of the major benefits of renting an RV. However, you will need groceries in order to make use of it. Instead of using valuable vacation time to shop, we recommend ordering groceries to be delivered directly to your site. Instacart and Shipt are both good options for this.
Book Ahead of Time — RV parks near Disney (and especially the Walt Disney World RV park itself) are incredibly busy in the winter because of snowbirds. They are also busy in the summer because of families on vacation. For this reason, you will definitely need to snag a reservation rather than counting on finding an open campsite once you arrive.
Respect Fire Rules — For many, campfires are an important part of the camping experience. Unfortunately most Orlando area campgrounds have strict rules about what kinds of fires are allowed. For the most part, only contained propane fires are an option in these parks. Be sure to prepare in advance by renting a pit with your RV rental or bringing one from home.
Look for Camping Clubs — If you are a part of the Thousand Trails (plus Trails Collection), Coast to Coast, or Resort Parks International camping clubs, there are member parks in Orlando, giving you an opportunity to save big. Smaller savings can be had if you're a Passport America or Good Sam member and book a park from their list.
Invest in an Annual Pass — Those who will be in the Orlando area for a few weeks or more might want to consider investing in a Disney World Annual Pass. This is a good option for anyone who will be spending more than 10 days in the park, and if you're a Florida resident, you won't even have to spend that many for the pass to pay for itself!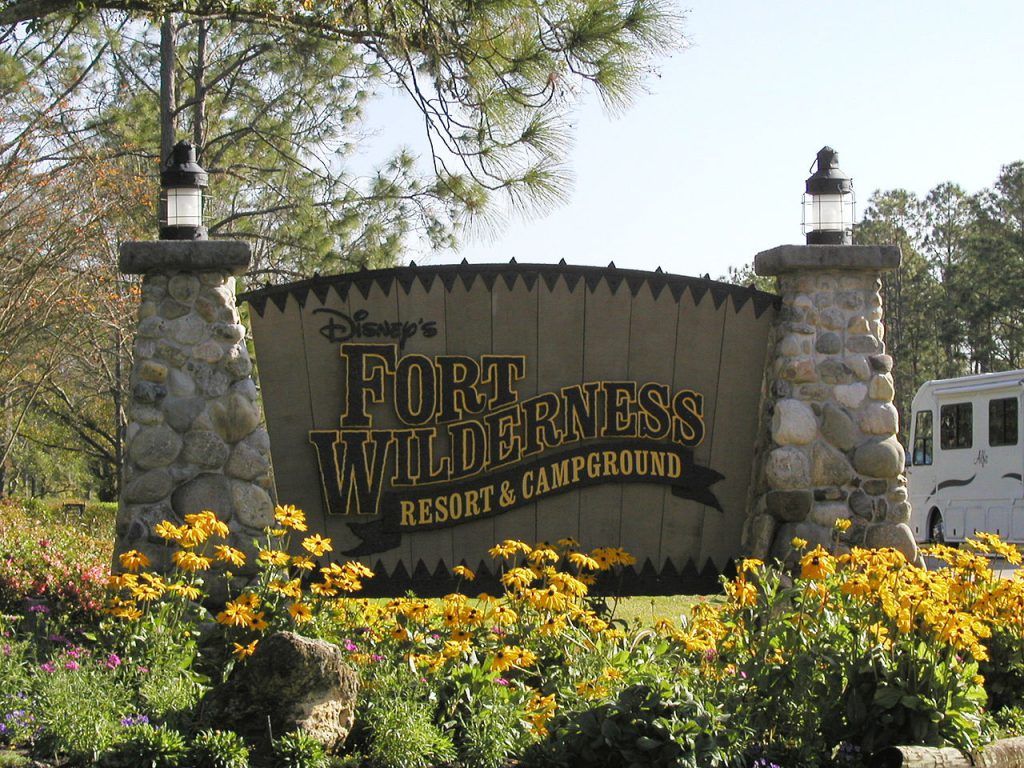 RV Parking at Disney World
We highly recommend staying at the official Disney World campground, Fort Wilderness, if at all possible. This place is incredible and frequently voted one of the best RV parks in the country. Everything is clean and well maintained, the staff are just as friendly as you'd expect from a Disney Resort, there are tons of things to do in the park, and the Magic Kingdom is just across the water.
Pros of Staying at Fort Wilderness
There are a number of pros for staying at this amazing campground. So many, in fact, that we couldn't possibly list them all. Below are just a few of the top benefits of using the RV parking at Disney World:
Free On-Property Transportation — As mentioned before, guests of Fort Wilderness receive free on-property transportation.
Free Parking — Fort Wilderness is the only Disney Resort that offers guests free parking.
MagicBands Included — All guests of Disney Resorts receive complimentary MagicBands. These nifty bracelets are your park tickets, a method of making payments in gift shops and at restaurants, and more.
Advance FastPass Reservations — We mentioned earlier that Disney Resort guests can book their FastPasses a full 60 days out rather than only 30 days out. This applies to Fort Wilderness guests as well.
Special Activities and Entertainment — Fort Wilderness features a number of amazing activities that you can enjoy while staying there. We will outline some of them further down in this post.
Cons of Staying at Fort Wilderness
There are, of course, a few cons to staying in this Disney RVing paradise. As you might imagine, it isn't the place to be if you don't like kids, and if you end up near the major hubs, things can get a bit loud. On top of that, many people complain that Fort Wilderness is not the most natural environment.
However, the biggest con has to be the price of staying at Fort Wilderness. The Disney World RV park rates range from around $85 a night to $230 or more. As you probably know, this is pretty expensive for an RV park, and other options are available for much less.
That said, it is still cheaper than most onsite Disney resorts, making it a relatively budget-friendly option if you must stay on Disney property.
RV Parking Near Disney World
What if you decide parking at Fort Wilderness isn't for you and you'd rather park off-site? That's perfectly okay, and in some cases, might even be the better decision. Consider these pros and cons when making your choice:
Pros of Staying Off-Site
Easily the biggest pro to staying off-site is the ability to save money. You might be able to find a place to stay for as little as $20–$25 a night if you're willing to look for it, and those who are members of a camping club like Thousand Trails might even be able to stay for free.
Other pros include:
Potential to stay in an adults-only park (if desired)
Potential for more peace and quiet
Potential for a more natural setting
Membership campgrounds available
Cons of Staying Off-Site
There are some drawbacks to staying in an off-site campground as well. This is especially true if you choose a cheaper campground with fewer amenities. Some of the cons to staying off-site include:
More time spent getting to the parks, and a need to find transportation.
A loss of "Disney magic" each day as you leave property.
Potentially fewer activities, depending on where you stay.
How to Budget Your RV Trip to Disney World
Disney may be the most magical place on earth, but it can also be very expensive. When creating your trip budget, be sure to consider every single expense, and leave a bit of wiggle room in case of emergencies. Look at restaurant menus to get an idea of what each meal might cost and figure out gas cost if applicable. This will allow you to vacation comfortably without stress about finances.
Need to cut back on your Disney World vacation expenses a bit? Here are our top tips for doing so:
Consider a Smaller RV — A smaller or cheaper RV rental can save you hundreds of dollars. Since you likely won't be spending all that much time in the rig once it's parked, it might make sense to downgrade and spend less.
Look at State and City Parks — There are several state and city parks within a 45-minute drive to the parks that offer very reasonable rates. We recommend starting with Lake Louisa State Park and Bill Frederick Park at Turkey Lake.
Pack Lunches and Snacks — Since you'll have your own kitchen, packing lunches and snacks each day is a cinch. Disney does allow guests to bring their own food in, and considering the ridiculous prices for food in the parks, this could be a huge money saver.
Look for Freebies — Believe it or not, Disney World actually has some freebies available to guests. For instance, those looking for a free souvenir can grab a button from Guest Services. "Sorcerers of the Magic Kingdom" cards are lots of fun and are available for free at the Firehouse in Magic Kingdom. Cast Members hand out stickers at all of the parks, and if you ask the transportation workers, they will gladly give you special trading cards.
Schedule Rest Days — Looking to stretch out your vacation but don't want to shell out money for more park days? There is nothing wrong with scheduling in rest days to allow yourself to fully enjoy your RV resort. This will leave you well rested when you return home and allow you to vacation longer for less.
Look for Ticket Discounts — As mentioned above, those who will be staying in Orlando for a long time might want to consider an Annual Pass to save on entry fees. However, this isn't the only way to save. Florida residents can get ticket discounts, as can members of the military and their spouses. Sometimes AAA has discounted Disney tickets, and Undercover Tourist always has slightly discounted tickets available. If you do purchase a discounted ticket, make sure you do so from a reputable seller, as there are scams out there.
What is the Best Month to Go to Disney World?
Anytime is a good time to visit Disney World. That said, it can get quite crowded and the weather can be extremely hot. Therefore, we highly recommend avoiding the summer season and skipping the crowds whenever possible.
The best month to visit in order to accomplish both of these things is January. Just be sure to go after the New Year celebrations have ended.
What is the Worst Month to Go to Disney World?
Wondering which month to avoid Disney World? If we had to choose one bad month to visit Disney World, it would be July. Sure, you can visit during this month and still have a blast, but the temperatures will be beyond hot and crowd levels will be high.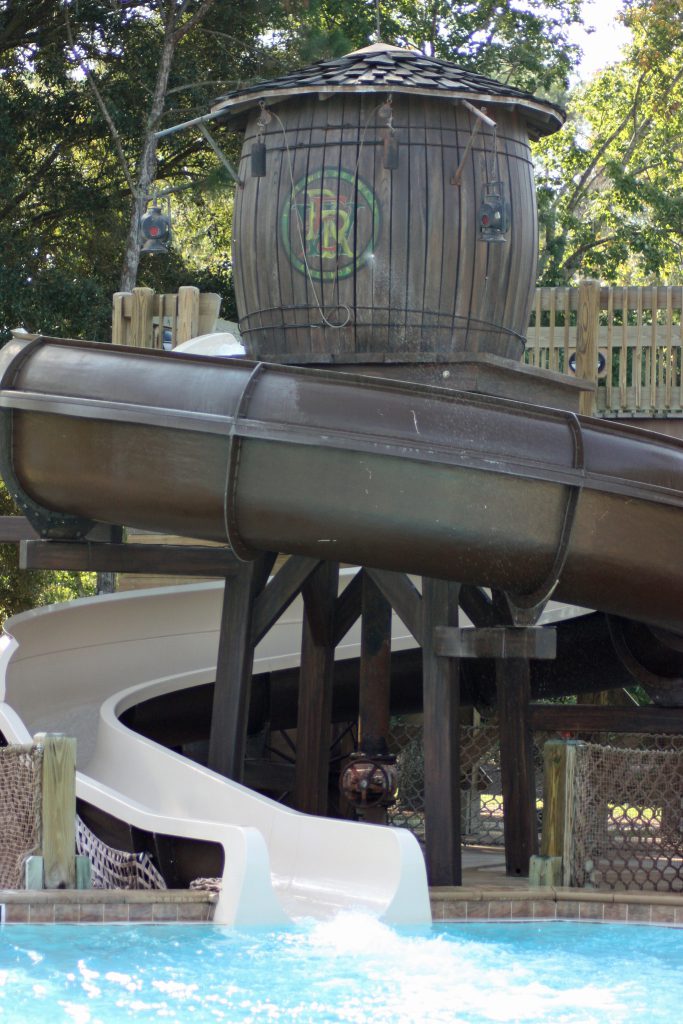 15 Reasons to Do Disney in an RV
Still not sure if you want to spend your Disney vacation in an RV? Here are 15 great reasons to do so!
Boat Rides to Magic Kingdom — To get most places in Disney World, you will need to hop on a bus. However, getting to the Magic Kingdom means hitching a ride on a boat, making the whole experience even more magical.
Campfires with Characters — Every night, Fort Wilderness hosts a big group campfire. There is live entertainment, s'mores kits can be purchased (or you can bring your own), and Chip and Dale come out for a meet-and-greet.
Nightly Movies — Stay after the campfire to watch the nightly outdoor movie. This changes each night, but is always a family-friendly Disney film.
Fireworks on the Beach — Did you know you can see the Magic Kingdom fireworks from the Fort Wilderness beach? You can, and we highly recommend checking out the show from this unique point of view.
Pony and Horse Rides — Visitors who want to feel like cowboys can do so with the paid pony and horse rides. Pony rides are for little ones and are quite short, but pretty cheap. Horse rides are more expensive, longer, and are geared toward older campers.
Archery Lessons — In addition to horseback riding, visitors can also learn a little bit about archery. Archery lessons can be booked in advance, but walk-ups are also accepted as long as there is availability.
Awesome Dining — There are multiple dining locations in Fort Wilderness. We love the buffet, as well as the attached takeaway window. That said, the best dining experience in the campground is the "Hoop-Dee-Doo Musical Revue". This is a wonderful dinner show involving fried chicken, all the fixin's, and some serious belly laughs.
Carriage and Wagon Rides — Want to see the campground from a different point of view? The carriage and wagon rides that are available to Fort Wilderness guests are tons of fun.
Incredible Swimming Pool — All of the Disney Resorts have awesome swimming pools, and Fort Wilderness is no exception. The main swimming pool features a water slide, a water play area for little ones, and a hot tub.
Watercraft Rentals — Another awesome way to enjoy the water is through the use of watercraft rentals. Canoes, kayaks, and motorized boats are all available for rent at this campground.
Cheaper Dining — No matter where your RV is parked, you're sure to appreciate the ability to pack a lunch or eat dinner at "home" for a few days during your trip. This could easily save you lots of money and will likely be a healthier option anyway.
More Comfortable — There's no doubt about it, an RV is much more comfortable than a hotel room. You have your own space that's far enough from the neighbors to feel private. There is also a kitchen available to you, and depending on the RV you rent, you may even have a separate bedroom for the kids.
Perfect for Large Families — An RV rental is the perfect lodging solution for big families. There are RVs that will sleep as many as 10 or 12 people, and since many campgrounds (including Fort Wilderness) allow up to 10 guests per site, this removes the need for bigger groups to get a second room, saving them money.
Budget Friendly — RVing at Disney won't just save big families money though. If done right, it can be a money saving option for anyone.
More Magical — Finally, we must point out that staying in an RV while visiting Disney is sure to be a more magical experience. After all, RVing is a fabulous way for families to connect. Adding Disney into the mix is just icing on the cake.
As you can see, RVing at Disney World is a wonderful way to vacation. Not only will your family have a fabulous time, you may even save a bit of money in the process. Best of all, you'll leave with some absolutely incredible memories that could only be made by adding Disney World and RVing together.
Also planning to visit Universal Studios? Check out our guide to all things Universal Studios!