Exploring Glacier National Parks with Kids in an RV: Project Trek
National Parks
August 30th, 2021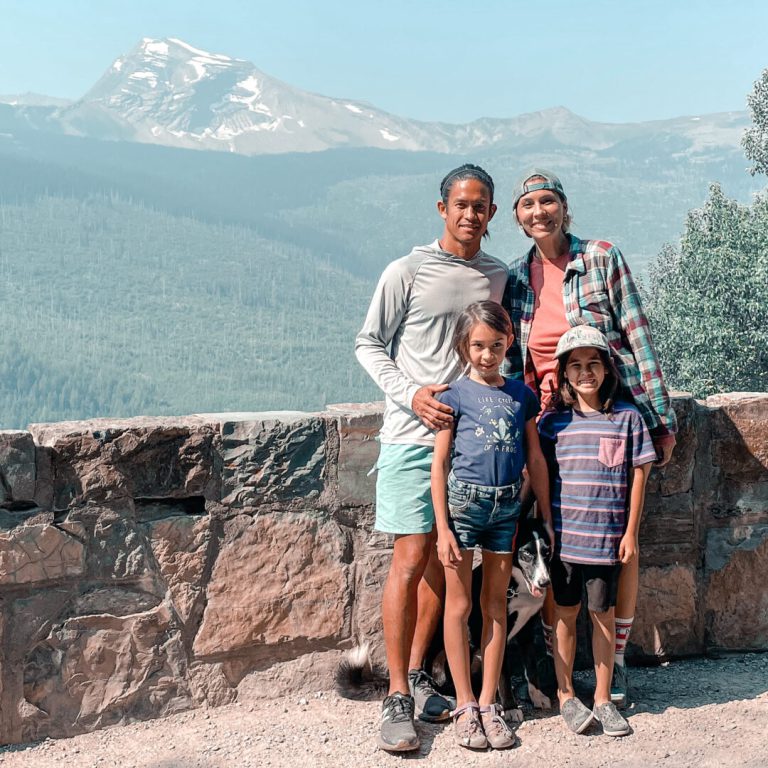 Glacier National Park is a treasure trove of natural beauty. The park is vast and its landscape changes dramatically from one area to another. Many visitors get so caught up in trying to cram too much into their vacation that they end up frustrated, and kids are no exception. RV travel is convenient for kids because they can explore and do things as they please. You have the space for them and you don't have to worry about being in a hotel room with limited floor space or even on a plane!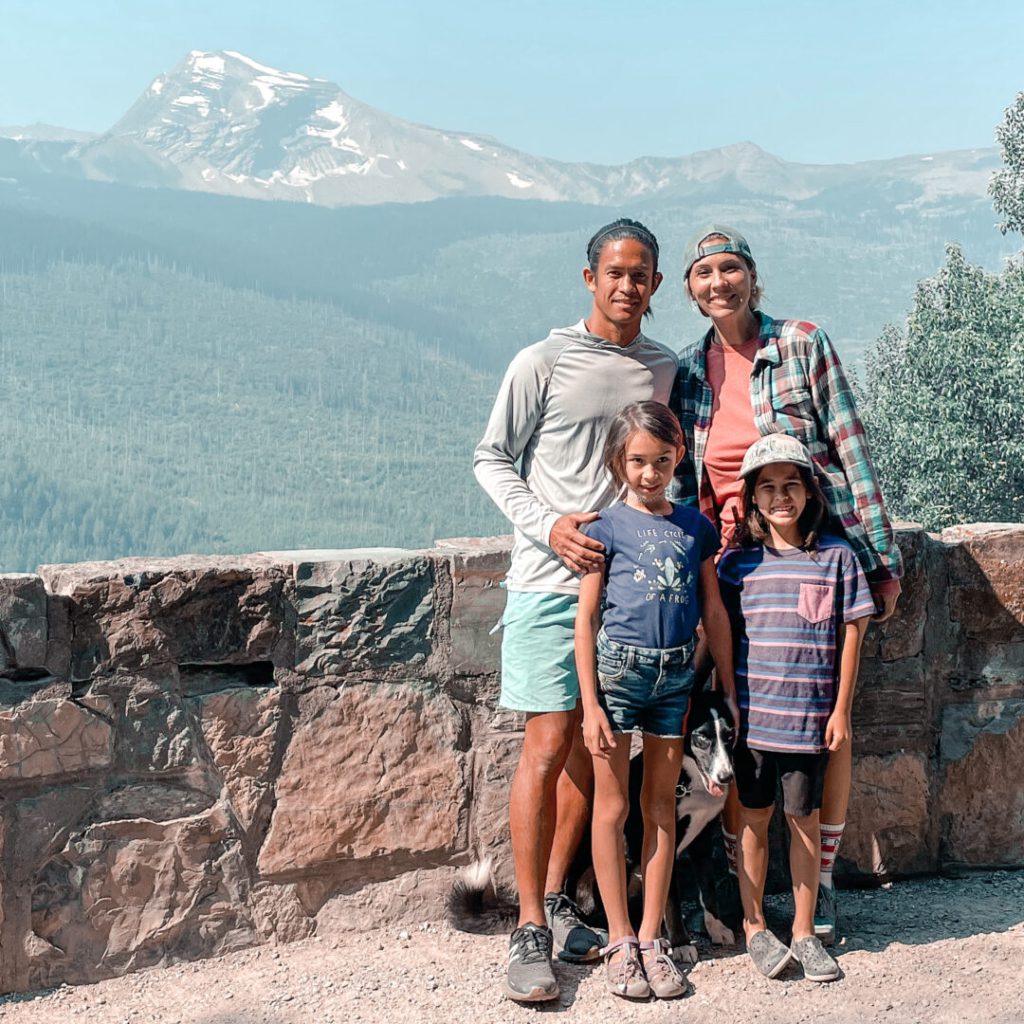 Traveling to Glacier National Park in an RV with kids is not only a great family vacation, but it also offers the chance for plenty of outdoor activities. The beauty and majesty you'll see while exploring this national treasure can't be seen simply by looking at maps or photographs; seeing firsthand what nature has to offer will make your entire trip worthwhile! Hiking through lakeside valleys that change dramatically as you travel just one mile is an experience unlike any other – there are so many diverse landmarks on these trails like waterfalls, mountain peaks, forests, and more. You're sure to find wildlife too, from bear cubs playing near their mother's side up high in Montana's alpine meadows all the way down into elk herds grazing together along riversides.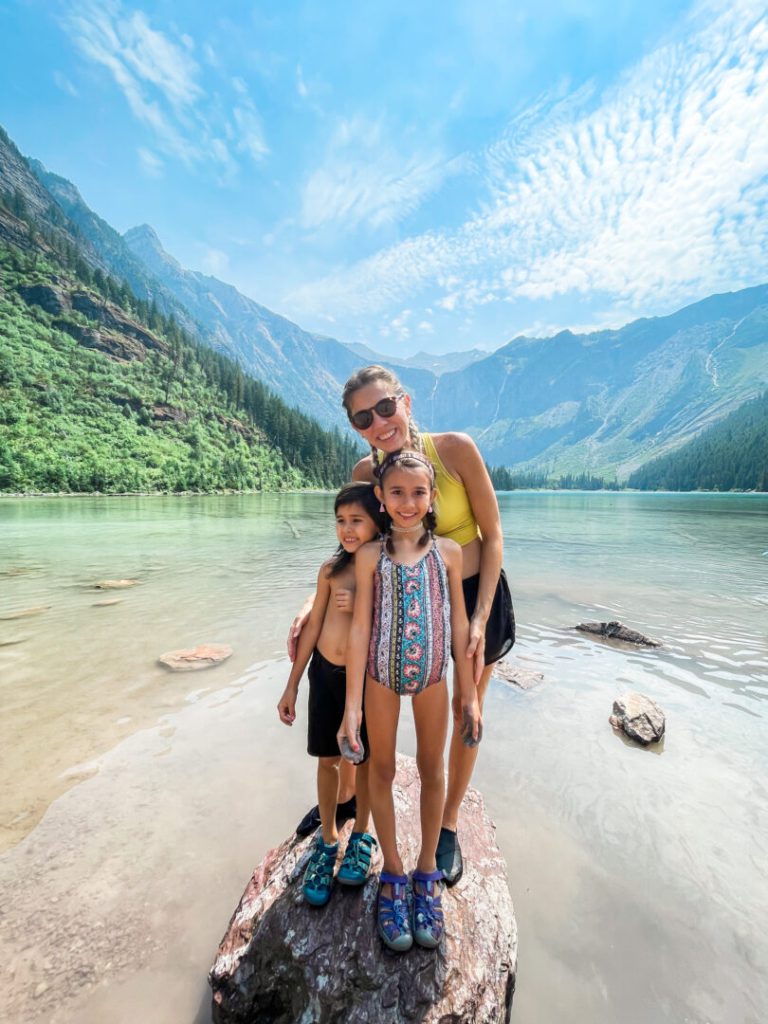 How to Visit the Park
A good way to do this is by visiting during off-peak times of the year when crowds are smaller, such as September through October or May through June. Another option for less crowded days might be weekdays during peak season (July). If you have several weeks available for your visit, try exploring the Apgar area to make the most of your time.
Glacier National Park RV Camping
If you are looking for a Glacier National Park RV campsite, Glacier has a campground near Apgar Village. The campground is located just two miles from Glacier's west entrance and includes 87 campsites. Some of the other highlights of Glacier National Park include hiking trails, scenic overlooks, wildlife viewing by vehicle, and boat tours. Glacier National Park is one of the most visited national parks in the United States that should not be missed!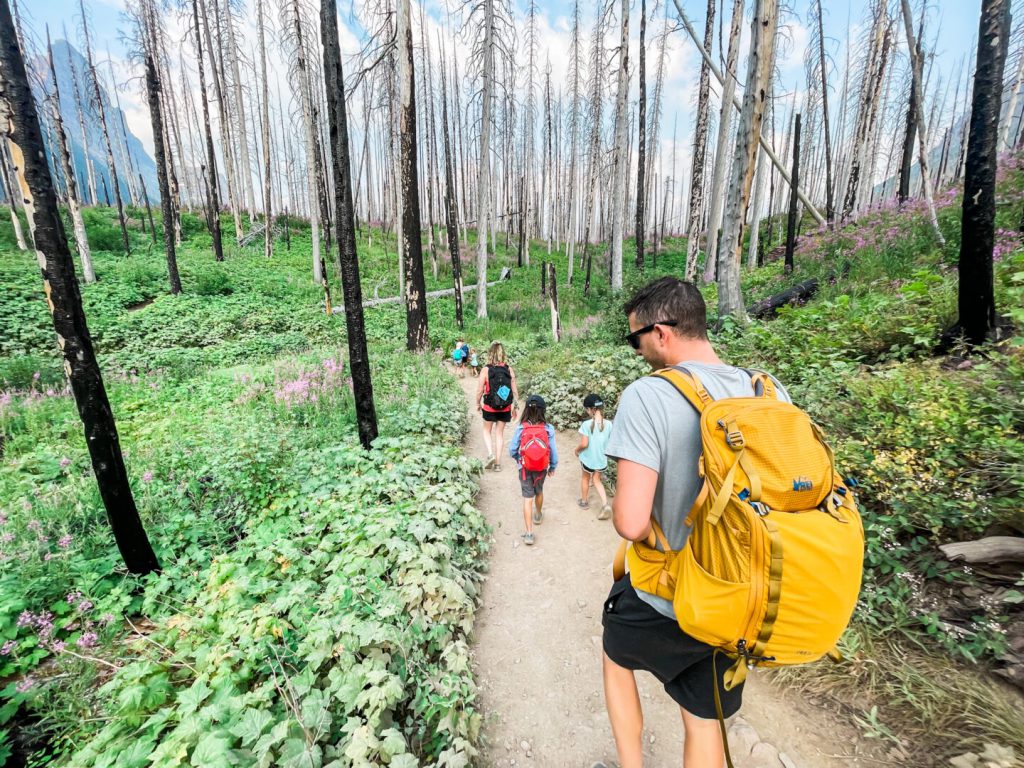 Trip Highlights
Trail of the Cedars
When you arrive in Glacier National Park, the Trail of Cedars hike is a good place to start with kids. The trail starts near Lake McDonald and winds through beautiful forested hills on a moderate 4-mile roundtrip. It's an easy hike that's level enough for kids between 6-8 years old.
There is a short boardwalk as well and lookout points where you might see wildlife like pikas, marmots, and deer.
There are scenic vistas of mountains and lakes and waterfalls along the way. Glacier National Park has a lot of hikes that are kid-friendly and accessible for most people and it's one of the best places to explore with children!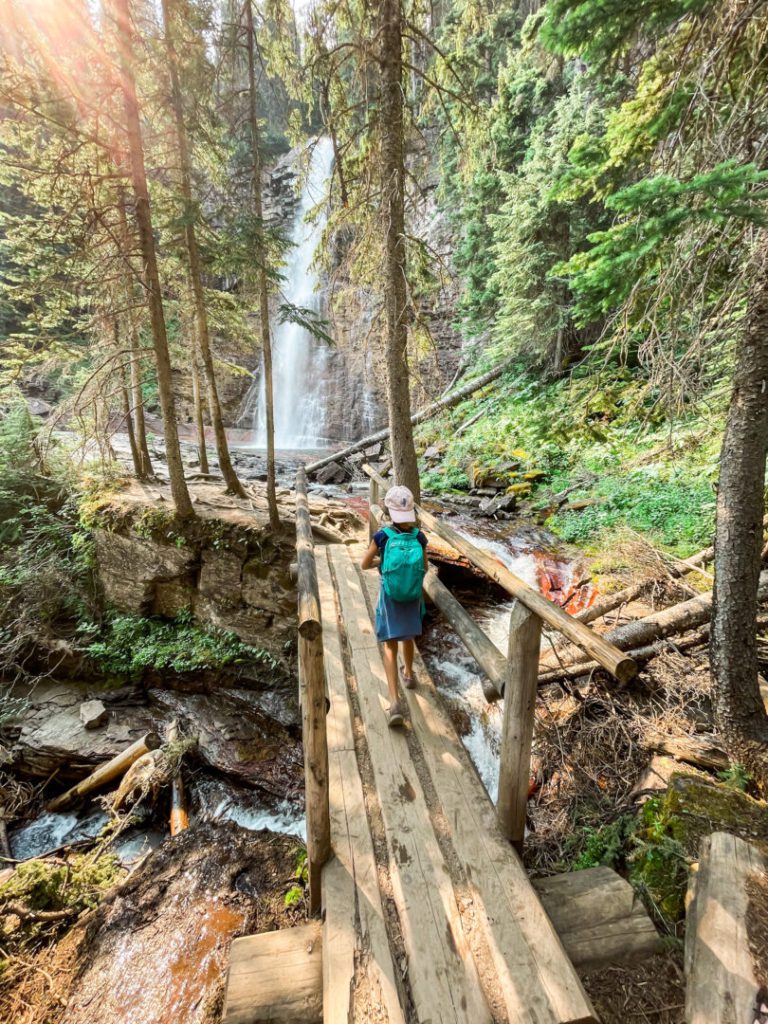 Ranger Programs at the Apgar Nature Center
A ranger program is a great way to learn about Glacier National Park and explore Glacier National Park with kids.
Glacier National Park has a lot of ranger programs for visitors. Here are some ranger programs that can be enjoyed at the Apgar Nature Center:
Amazing Wildlife: an Exploration of the Ground Squirrel
Ranger Choice: All About Huckleberries
These ranger programs are open to all ages. No ticket is necessary & we recommend grabbing some huckleberry ice cream afterward in the Apgar Village Store!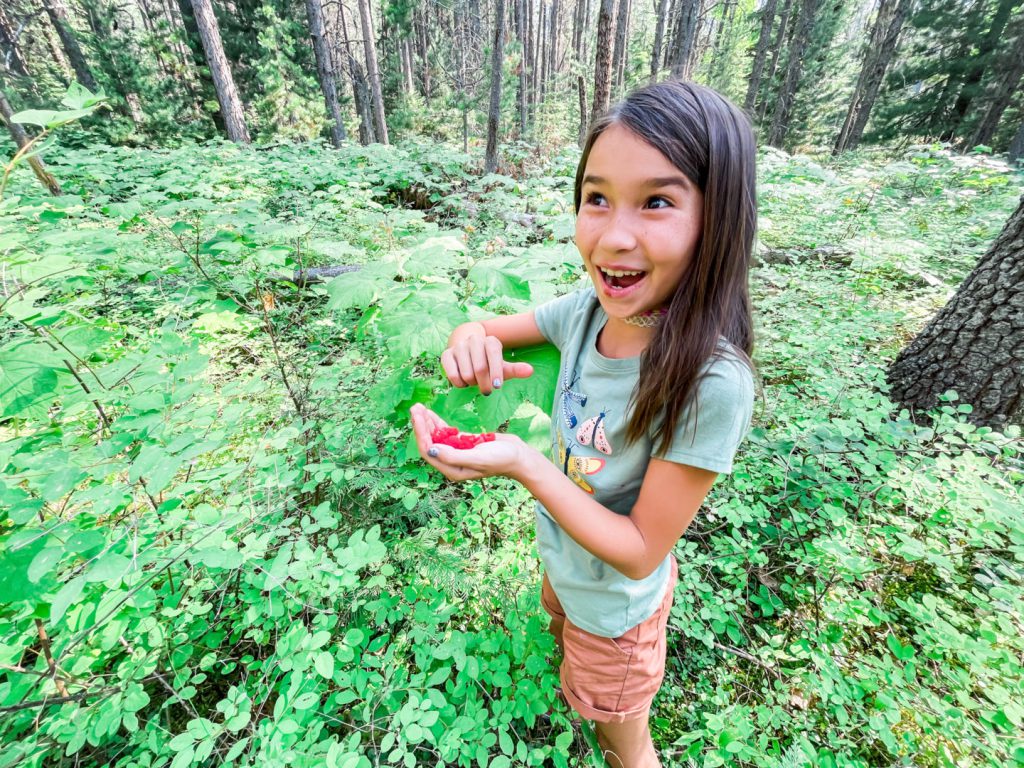 Paddleboard on Lake McDonald
Glacier National Park has so many great things to explore during your visit and paddleboarding Lake McDonald is one of them!
One of the popular spots for paddleboarding Glacier National Parks is on Lake McDonald. The climate here makes it a perfect place to enjoy the board your kids. Didn't bring a paddleboard? Paddleboard Glacier National Park is a place where you can rent paddleboards and kayaking gear.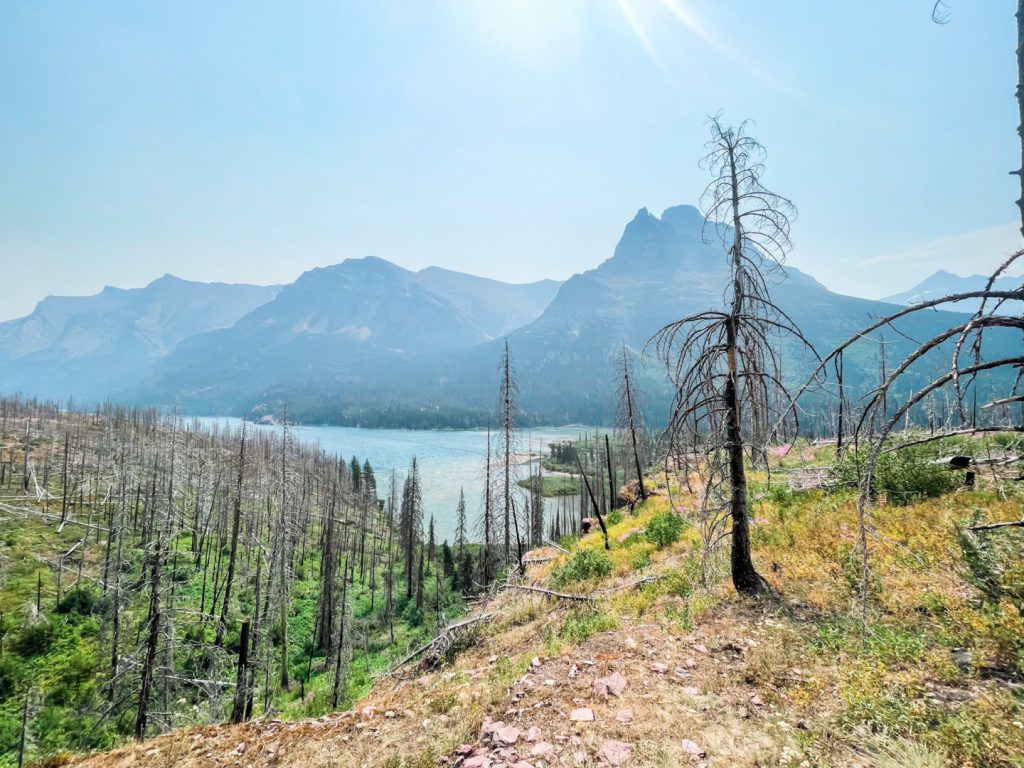 Family-friendly rafting
More of an adventure seeker?! Glacier features over 100 miles of backcountry rivers which are amazing for kayaking & rafting. Glacier Raft Company is a Glacier National Park tour company located just outside Glacier's West Entrance.
The 2 ½ hour trip takes place on the Middle Fork of the Flathead River and begins amongst the eye-popping vistas of Nyack Flats before flowing through the exhilarating whitewater of John Stevens Canyon. We loved our rafting trip with them and highly recommend it!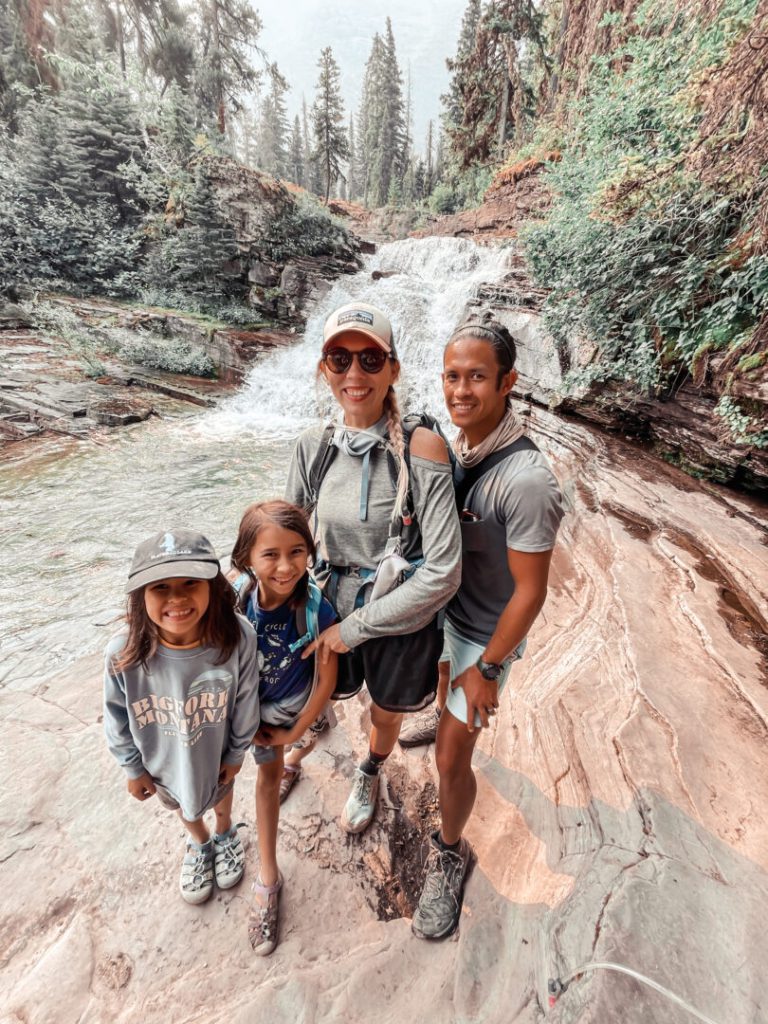 Take an iconic scenic drive
The Going-to-the-Sun Road was Glacier National Park's first scenic drive and features awe-inspiring scenery such as Logan Pass! Logan Pass is Glacier National Park's highest spot. It is at an elevation of 6,646 feet and the road crosses Logan Pass to enter Glacier National Park from the east side.
Lunch Creek, which is Glacier National Park's last cascade before it empties into St. Mary Lake, is located right next to the Going-to-the-Sun Road and is an excellent stop for lunch or a quick photo opportunity. There's a beautiful creek where the kids can play & stretch their legs.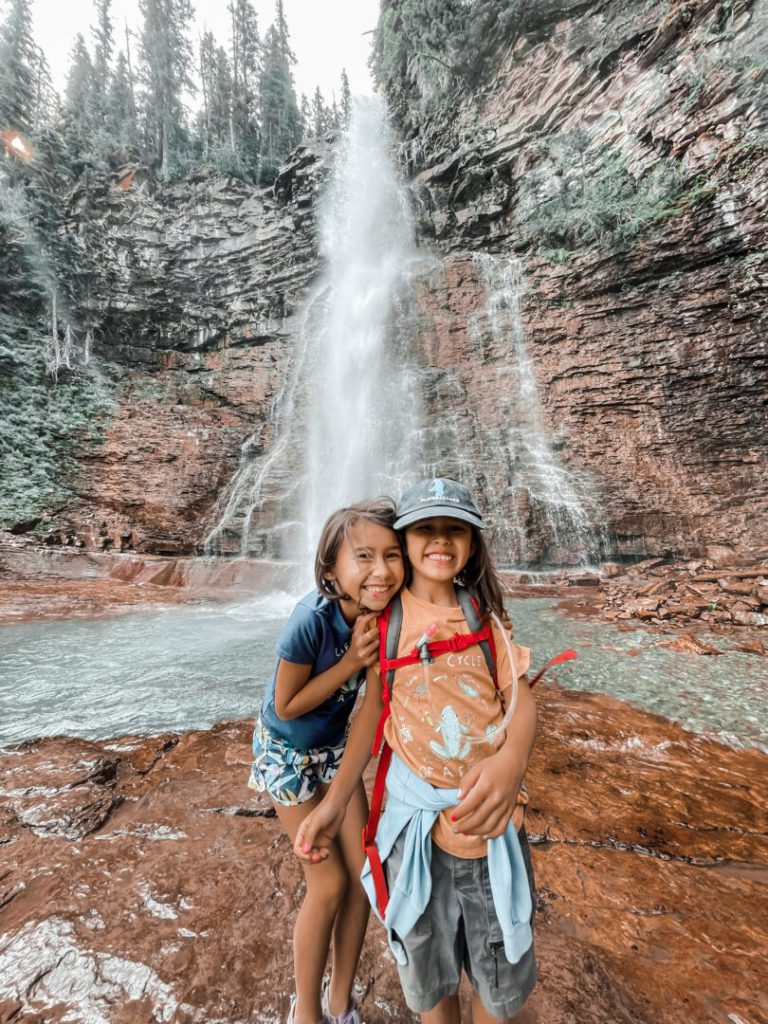 Hike St. Mary's Falls
Saint Mary Falls is Glacier National Park's most popular waterfall. The falls are split into two waterfalls separated by a forested gorge. To get to the bottom of the gorge, you'll have to hike down about a mile and a half on the Glacier Gorge Trail, which is often considered Glacier National Park's most scenic trail.
A Glacier National Park visitor center is located at Saint Mary Falls, where you'll find exhibits, slide shows, and information on park history ─ all of which are an excellent stop before heading out on a hike.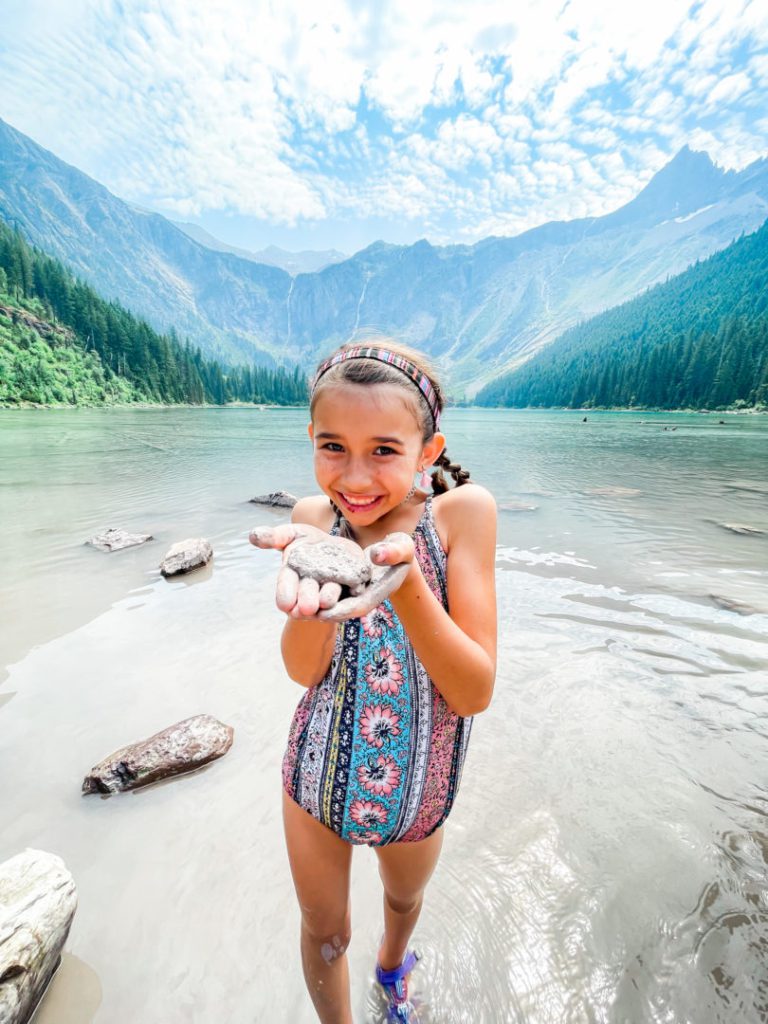 Here are some tips for planning a trip with children:
-Look for a park that interests them. Glacier National Park has lots of hiking trails and lakes that kids will enjoy.
-Plan your day so that it's possible to spend time in the places they most want to visit (such as the bear habitat) while also including a few more tranquil sites you'd like to see yourself, like Lake McDonald or Avalanche Lake.
-Bring snacks and water bottles which might make them happier on the hike when their legs get tired.
-Be prepared for a variety of weather conditions. It can be hot during the day but cold at night, so you'll need warmer layers or light jackets in addition to sunscreen and hats.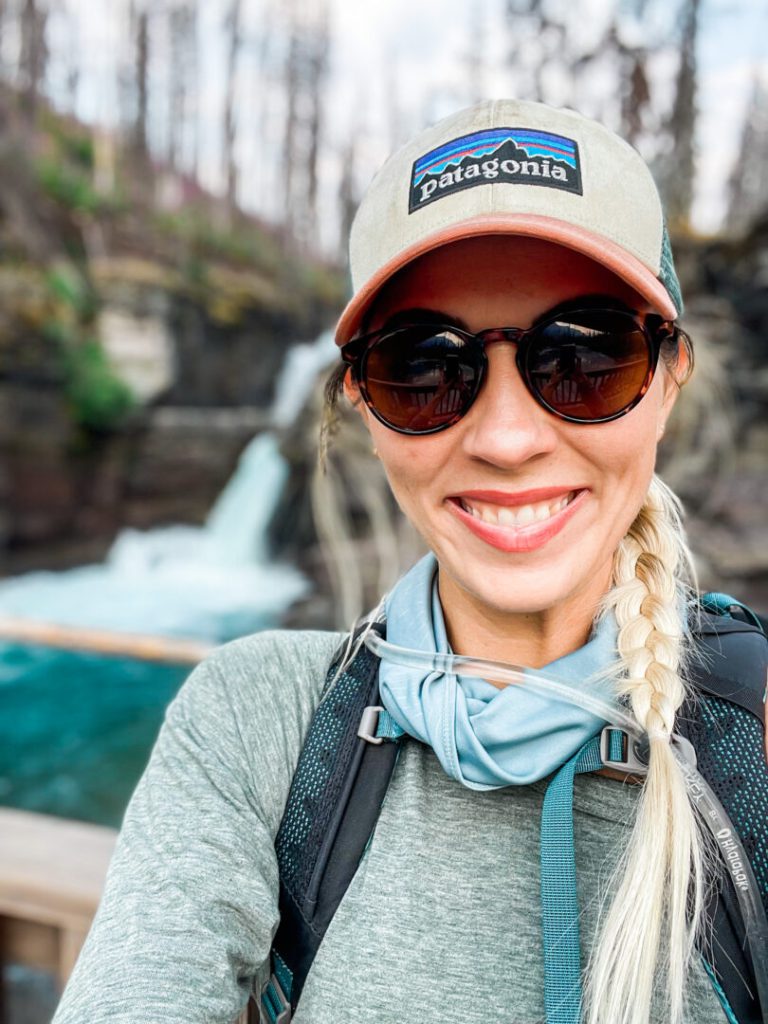 About the Author
We are the Axness family; Nate, Christian, Ella, and Andersen. Five years ago, we sold everything, quit our nine-to-fives, started working for ourselves, and began traveling full-time in our RV. Our goal in sharing our story with you is to encourage you in your pursuit of long-term family travel.
We have been so positively impacted by nomadic life and believe that travel has not only brought us closer together as a family but also made us better citizens in our ever-changing community. We look forward to speaking life into your dreams of travel, helping you navigate the difficulties that travel can inevitably bring, and inspire you to embrace the RV lifestyle. Follow along with our adventures on Instagram @ProjectTrek.