Furniture
September 9th, 2019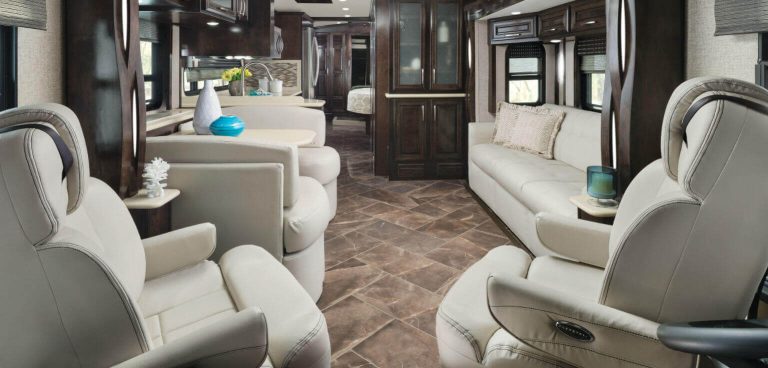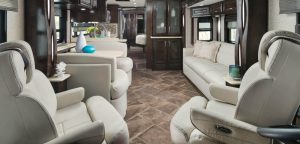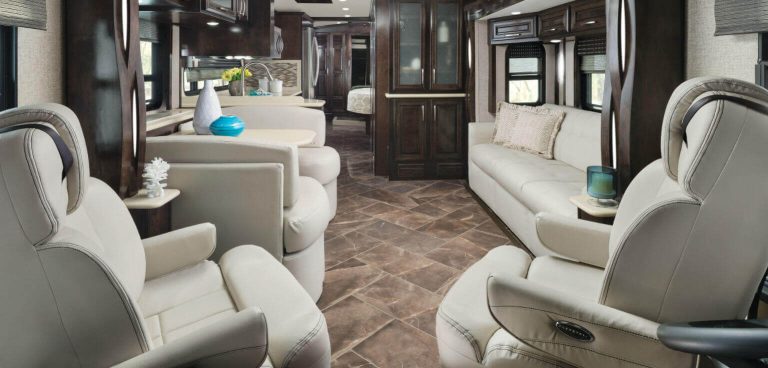 Replacing your RV furniture is a great way to spruce up the look of your home-on-wheels and make it feel modern and fresh without spending the big bucks for an entirely new rig. That said, devising what to replace your furniture with is often a bit overwhelming.
Some choose to take out the old furniture and replace it with residential furniture. However, this comes with a set of weight and size challenges that many people aren't ready to deal with. For this reason, it's often best to choose specially made pieces created by RV furniture manufacturers.
Flexsteel RV Furniture
One of the most popular and well-reviewed RV furniture bread out there is Flexsteel. RV Flexsteel furniture is durable, lightweight, and the fact that they offer so many different styles means you can choose something that matches your decor and your needs perfectly.
The folding bunk beds made by this company are especially popular, and are perfect for families who are limited on space. Meanwhile, their sofa beds create great guest sleeping spaces, and their dinette seating is much higher quality than what you'd find in the majority of motorhomes and trailers.
As is the case with most RV furniture, Flexsteel pieces cannot be purchased from the manufacturer. However, you can find Flexsteel RV furniture for sale through a number of dealers. Try this site to find one in your area.
Villa RV Furniture
Another excellent RV furniture manufacturer is Villa Industries. The Villa line is of the highest quality, and some may even consider it a luxury brand. Options include couches, recliners, and other upholstered pieces, and all pieces are built by hand, meaning you can place a custom order for any size, style, or color furniture you may require.
Obviously, with such high standards, Villa RV furniture prices are on the higher side. That said, the durability and functionality of these items make the higher cost understandable.
Custom orders for Villa furniture for an RV must be placed through their website. However, many off-the-shelf pieces are also available and can be purchased through dealers such as Glastop RV Furniture.
Other RV Furniture Manufacturers
While the companies listed above are some of the best out there, they are far from the only reputable RV furniture manufacturers on the market. Some other well-liked brands include Mastercraft RV Furniture and Lippert Components Inc (formerly Flair RV Furniture).
Both of these companies offer nice pieces that are perfect for RV use. Mastercraft will allow you to tour their facility, and they offer affordable, comfortable furniture that fits right into small spaces. Meanwhile, Lippert creates some Keystone RV furniture, as well as the furniture for a number of other RV manufacturers. While their pieces are not as luxurious, they get the job done and at an unbeatable price.
By carefully considering all your options, we are certain you'll find the right RV furniture manufacturer to suit your needs, so you can get your trailer or motorhome looking fresh and ready to hit the road!