Travel Inspiration
July 27th, 2021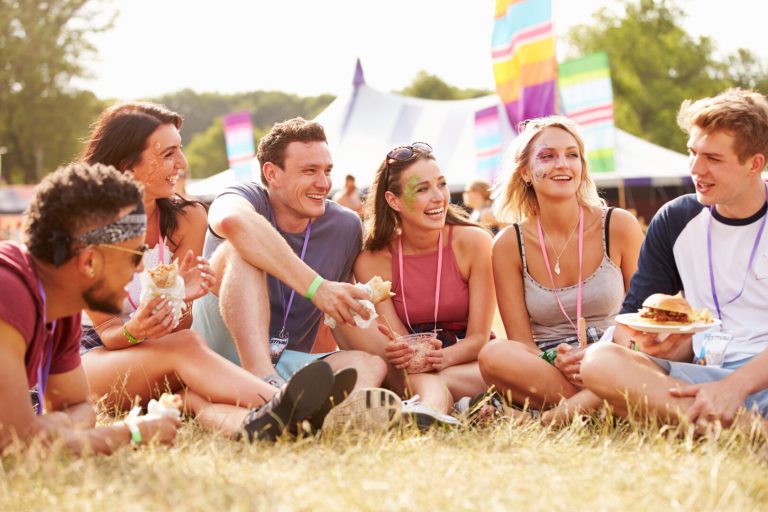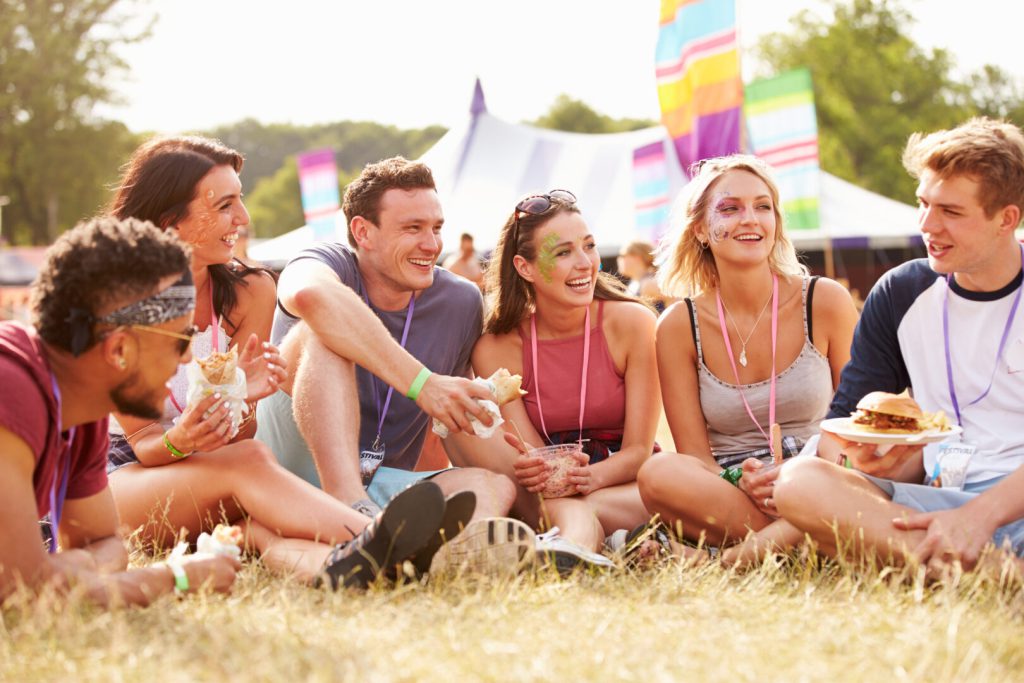 If there's one activity we'd recommend everyone puts on their bucket list, it's a music festival. Filled with colorful displays, good vibes, music artists from everyone's playlists, chill hangouts, and one-of-a-kind activities, music festivals are the perfect summer event. And with music festivals being cancelled last year due to Covid-19, what better year to go than now?
One festival that's going to live up to everyone's music festival dreams is Firefly Music Festival in Dover, Delaware at the 105-acre Dover International Speedway. Since 2012, Firefly Music Festival has been bringing in some of the most well-known (and underground) artists around the country to its numerous stages. Known for its creative amenities, rocking lineups, environmental sustainability, and open-air venues, Firefly Music Festival is sure to please and be a memory you won't soon forget. 
What to do at Firefly Music Festival
This year is no exception. The festival runs from Thursday to Sunday, September 23-26. With headliners including Billie Eilish, The Killers, Tame Impala, and Lizzo, this year's lineup covers a variety of genres and musical tastes. Other artists include Phoebe Bridgers, Marc Rebillet, Cage the Elephant, Wiz Khalifa, Roddy Rich, Diplo, Glass Animals, Megan Thee Stallion, and Machine Gun Kelly. Check out the full lineup to see if your favorite artist will be there! There are also other stages for lesser-known artists to get their names out there. 
Of course, it's not just music at Firefly. There are numerous other venues, displays, and activities for festival-goers to participate in throughout the weekend that are sure to keep the party going all day. Some include The Thicket, a silent disco; The Nest, a dancing spot with DJs; Hammock Hangout, a place set aside to relax in hammocks; Bazaar Central Market, a shopping area filled with a variety of boutiques; free yoga sessions; The Brewery, a place to hangout and get drinks with friends; and new this year, the Roller Rink, a rollerblading rink everyone can enjoy.
Where to stay
For those who want to stay at Firefly all weekend long, camping is a great option. Music festivals are ideal for camping because of the ease of access to festival activities and the unique experiences they offer. At Firefly, there are four main campsites, perfect for anyone looking to stay at the festival throughout the whole weekend. Firefly has options for tent camping, RV camping, and glamping. 
If you want more privacy, try the Infield campsite at the Speedway track or Front Row campsite.
If you're wanting to be the life of the party and right by center stage, try out North Tent camping, where early access is available. Group camping is also available here, with campsites for up to 25 people. Check out the North Hub Beach Club for activities in between music acts!
To be close to the action but still have plenty of privacy and chill time, stay at the Meadows, the newest campsite at Firefly, complete with air-conditioned bathrooms, a restaurant, an exclusive lounge, and private entry to the festival.
Every campsite has access to restrooms, showers, waste disposal, and all activities.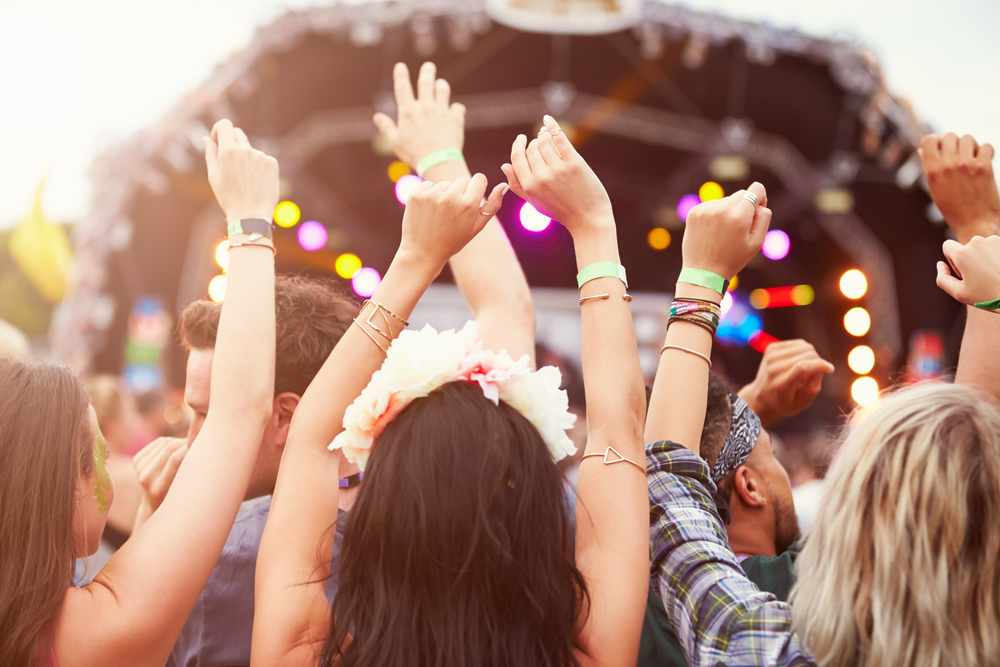 RV camping at Firefly
Of course, you could sleep on the ground in a tent for a few days, but what better way to camp than with AC, a comfy bed, and a full kitchen? RVs and trailers are some of the best options for staying on festival grounds all weekend long to get the full experience of the festival. We may be biased, but RV camping at festivals is the way to go. 
Of course, it's important to know what exactly you're getting into if you're looking to camp in an RV for the festival. First, know that RVs go fast, so act quickly if you want access to the best RV for you. Second, know what RVing actually entails. RV life is pretty great, but there are things you'll need to prepare for. Not every campsite has water, power, and waste hookups, so make sure you know what you're looking for before you decide on a site. Figure out sleeping arrangements ahead of time, so your friends aren't fighting over who gets the memory foam mattress and who gets the pull-out couch at 11 at night. It's also good to have some sort of meal plan ready. There will be food at the festival, but it wouldn't hurt to make a few "home-cooked" meals while there. Most RVs have kitchens, but with convenience comes responsibility — what will you make, who will make it, and who's bringing ingredients? 
Music festivals cost money, so budget beforehand. RV rentals range in price, from being pretty affordable to pretty pricey, but there are methods of saving money. For example, unless you're trying to sleep 10 people, a massive Class A motorhome probably isn't necessary. Prepare ahead of time, and you won't need to buy basic necessities at the festival, where prices are bound to be sky high. With less monetary stress, you'll be able to enjoy the festival more! 
Camping with RVshare
One great way to navigate your festival camping experience is with RVshare, the first and largest peer-to-peer RV rental marketplace. With RVshare, you can even choose to have your rental RV delivered to wherever you're staying. And with thousands of options to choose from, there's a high chance you'll find just the RV for you!
If you want even more convenience, you're in luck. Through partnering with Firefly, RVshare is offering a deliverable RV camping experience with Turnkey RV. Just bring three of your friends and choose your RV. When you arrive at Firefly, it will be waiting for you! Water and waste services are provided, along with pillows and linens.
Act quickly to reserve your spot at Firefly, because tickets are going fast. Don't let this opportunity go to waste! To learn more about the festival, how to get there, and where to stay, check out RVshare's guide.