Travel Inspiration
April 1st, 2018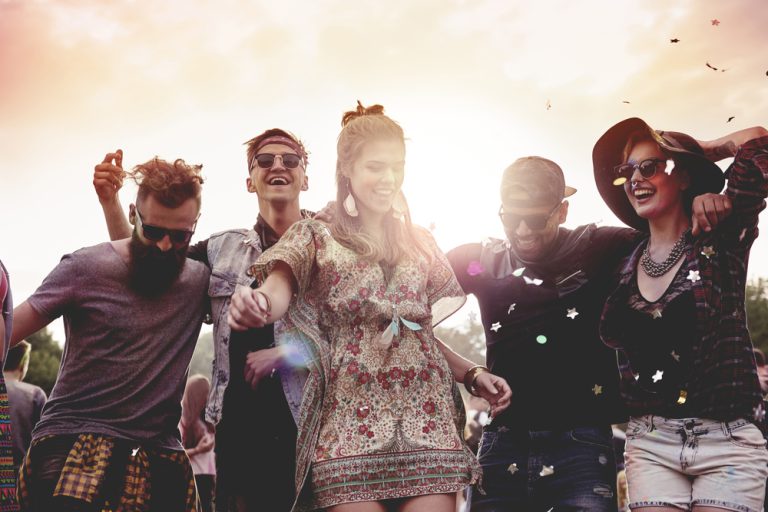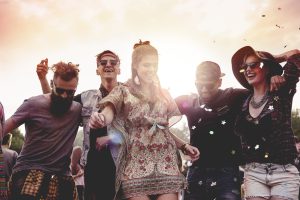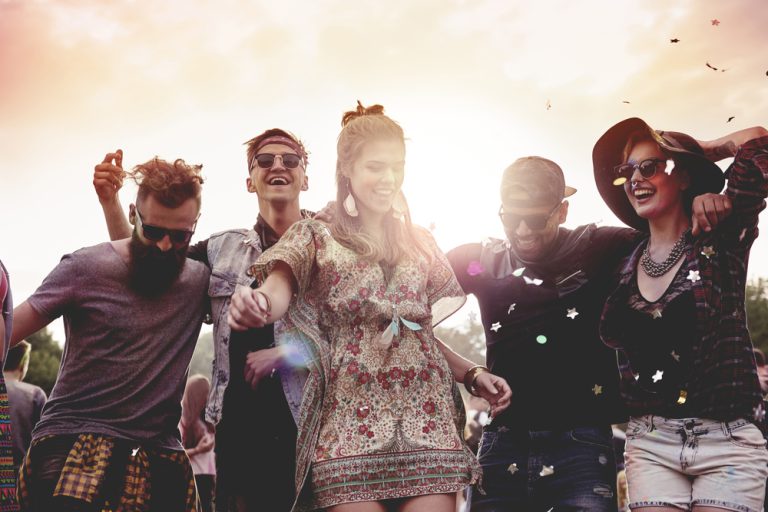 Friendly, open faces. Fresh air to frolic in. And, of course, all kinds of music coming at you from every corner.
There's just something about a music festival, an atmosphere of serene excitement you can't get anywhere else. And if you've already got your Coachella tickets in hand (congratulations!), you may be wondering what you need to know to properly plan your festival camping adventure.
Since typical festival digs include a tent and sleeping bag — if not just a yoga mat on the bare ground — taking an RV to the event is definitely doing it in style. You'll be the envy of all your friends with a real, soft bed to crash in after a wild day of music and dancing.
But there are some things you need to know before you pack up your rental rig and head for the valley. For one thing, there's no on-site RV camping at Coachella this year, so you'll need to make arrangements with an off-site campground. That's pretty important to know ahead of time!
Here are some more tips and tricks to making the most of your festival experience at Coachella.
Camping at Coachella
As mentioned above, there won't be any RV camping available on-site at Coachella this year. If you want to stay on the festival grounds, you can choose from car camping, tent camping, or taking advantage of their pre-arrange accommodations, including Safari tents and teepees.
Traditional camping can be done comfortably if you have the right gear on hand. A quality tent and sleeping bag are musts, of course, but you'd be surprised how much a good inflatable sleeping pad can improve your experience. Although this part of California tends to be dry in the early summer, a rainstorm could easily turn your campsite into a soggy mess, so it's a good idea to bring along some tarps or rain flies to ensure you stay nice and dry no matter what Mother Nature decides.
If you do want to bring the comfort of an RV to the festival, there are several options for camping grounds near Coachella, which will still be convenient enough for you to get to all the best shows. In fact, the festival organizers put together this helpful list of nearby offsite camping options, including developed campgrounds in the neighboring towns as well as options a bit further afield. Some festival-goers even end up camping at Joshua Tree for Coachella. Although it's about 70 miles away, you sure can't beat the view — or the price!
Festival Camping Essentials
Whether you're traveling in a motorhome, travel trailer, or even just in your car, there are a few pieces of festival camping gear you absolutely need to put on your checklist. After all, being outside partying for a whole weekend may sound like fun, but it can be tough on your body!
The most important thing to remember is to wear sunscreen at all times and drink lots and lots of water — especially if you're planning on drinking alcohol. Carrying a refillable water bottle is a great way to ensure you stay hydrated. Keep in mind that glass and metal bottles may not be allowed on the festival grounds, so choosing a plastic bottle may be your best option. (Besides, they're a whole lot cheaper and harder to break!)
Food is also a big deal at a festival; there may be plenty of indulgent treats available from the vendors, but after a hard day of wandering around the festival grounds, you're going to want some real nutrition. Keeping yourself stocked up on easy, high-energy snacks like trail mix is important, but a camping stove can mean the difference between a humdrum dinner and a delicious, gourmet meal to tide you over. Do keep in mind, however, that the camping rules prohibit open flames, so check with an official before you pack up your burners.
Festival Gear
Your festival survival kit doesn't stop at the bare camping necessities! There are plenty of other fun accessories that can help make your Coachella experience feel more authentic.
For instance, think about your wardrobe. You want to look stylish but still be comfortable in the California sun. That's why many festival-goers end up wearing jean shorts and breezy tops; they're cool to wear and also to look at. And don't skip out on your footwear, either. Making your toes look good is one thing, but you're going to be tromping around on those feet of yours for hours at a time — you definitely want some arch support. You might even consider hiking boots; they're not the most stylish, but you'll be able to survive the all-day lineup!
It can also be fun to experiment with makeup, costume items (like tutus or headdresses), and face paint while you're at Coachella. Think about it: there's a whole lot you can get away with here that you probably can't in the "real" world. Why not take advantage of that opportunity?
Luxury Camping
RV camping at a music festival is an experience you won't forget, and it's also a good way to make sure you're well rested and feeling fabulous for the entire event. After all, sleeping on the ground is fun when you're doing nothing but relaxing by the fire… but you've got a whole lot of music to hear in a very short space of time. You need your sleep!
This year's Coachella Music Festival is taking place over two weekends in April: The 13th through the 15th and again on the 20th through 22nd. The lineup is identical on both weekends, so you don't have to worry about missing out on your favorite artist just because you can only attend one or the other!
Artists at this year's show include St. Vincent, Eminem, and even Beyonce… so it's safe to say it's going to be a totally unforgettable year. If you're lucky enough to go, be sure to take lots of photos! We'll be here living vicariously through your Coachella RV camping experience.
This post may contain affiliate links.