Travel Inspiration
Last updated on January 9th, 2023. Originally published on June 20th, 2018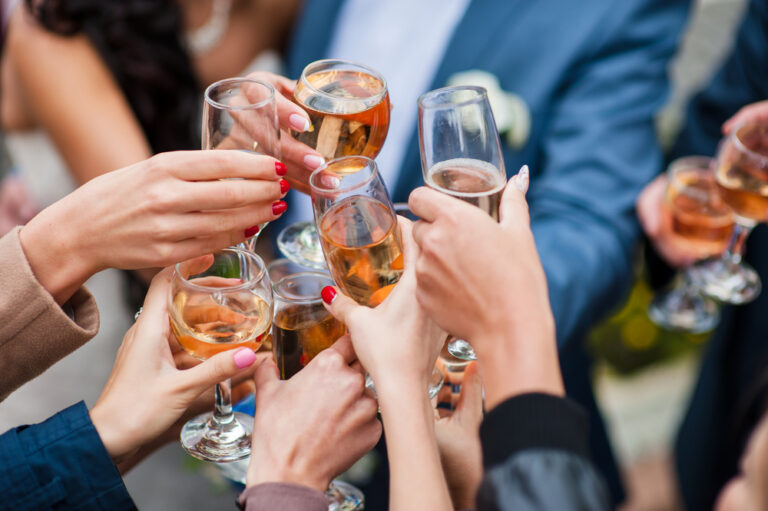 Planning your summer travels?
There are few better reasons to choose a destination than for its epic culinary opportunities. And although every location has its own unique claims to food fame, food festivals are a classic summer activity — and sure to please everyone in the family, even if you've got some picky eaters along.
Summer Food Festivals
Without further ado, here are some of the best summer food festivals taking place this year, along with all the information you need to get there and enjoy them.
So what are you waiting for? Dig in!
1. Maine Lobster Festival, Rockland, Maine
As immortalized in David Foster Wallace's famed "Consider the Lobster," the Maine Lobster Festival is a summer classic. Along with delicious "bugs," as the locals call them, visitors will also enjoy live entertainment, games, and carnival rides.
This year's Maine Lobster Festival runs from August 1-5, and it's in its 71st year running (!). Full-priced adult tickets cost $8. However, there are also numerous discounts and special deal days, so check this page for full details.
Click here to see RVshare rentals in Rockland, Maine.
2. Chicago Food Truck Fest, Chicago, Illinois
To amped to sit down to eat? A food truck festival might just hit the spot — and where better to descend on some epic street grub than Chicago, the birthplace of loaded hot dogs and deep-dish pizza?
This year's Chicago Food Truck Fest falls on the last full weekend of June, the 23rd and 24th. Ticket prices vary depending on whether or not you include drink tickets; you can get full details here.
Click here to see RVshare rentals in Chicago, Illinois.
3. National Cherry Festival, Traverse City, Michigan
Cherries are arguably the most perfect fruit in the universe. They're delicious, bite-sized, and even come with their own convenient handle.
If you want to celebrate the bounty of this year's cherry harvest, head to Traverse City, Michigan at the end of June. (And hey, even if you're some kind of mutant who doesn't love cherries, Traverse City is an amazing destination — it was named the most charming beach town in America by Country Living.)
This year's National Cherry Festival will start on June 30 and end on July 7, and — this is the best part! — it's totally free to enter. Once you're inside, 85% of its 150 cherry-themed events are also free, so you can have an amazing, delicious festival experience without even cracking open your wallet.
Click here to see RVshare rentals in Traverse City, Michigan.
Food and Wine
Do you consider yourself a fan of the finer things in life? Maybe you need to add a little bit of class to your festival experience.
Here are some food and wine festivals that will satisfy even the classiest of tastes.
4. Wine Festival, Telluride, Colorado
A good food festival is one thing — but some of us like a sip or two along with our dinner.
Despite its name, this Colorado food fair does include eats as well as tastes from epic bottles. Whether you just pop in for one tasting or go for the whole weekend pass, it's sure to be an unforgettable gustatory adventure.
The Telluride Wine Festival will begin on June 28 and end on July 1 this year, with a variety of ticket options and prices to choose from depending on which events you want to attend.
Click here to see RVshare rentals in Telluride, Colorado.
5. Vermont Cheesemakers Festival, Shelburne Farms, Vermont
Although you might associate Vermont with maple syrup rather than cheese — which comes from Wisconsin, right? — this state is actually the arguable cheese capital of the United States. It has the highest number of cheesemakers per capita, and they all gather in one place to bring you a delicious heap of creamy goodness each summer.
This year's 10th annual Vermont Cheesemakers Festival will take place on Sunday, August 12, from 11 a.m. – 4 p.m., and tickets run from $20 to $100. (You can order them online ahead of time here.)
Click here to see RVshare rentals in Vermont.
Best Food Festivals
Not all the amazing events occur during the summer proper, so if you're open to traveling later in the year, listen up! Here's one of the best-known food and music festivals you don't want to miss this year.
6. La Cocina's San Francisco Street Food Festival, San Francisco, California
The Bay Area is already renowned for its world-class international cuisine, and that goes double during this annual bash. And although it isn't exactly a summer food fest — it occurs in October — we had to include it in this list just because it's so epic. It features more than 30 beloved San Francisco chefs, restaurants and Instagram stars just waiting to sate your appetites.
La Cocina's San Francisco Street Food Festival will take place this year on Saturday, October 13, from 11 a.m. – 8 p.m. Tickets are $5.00 ahead of time or $10.00 at the door, and free for kids aged 5 or under.
Click here to see RVshare rentals in the San Francisco Bay area.
Food Events
Looking for even more festival foods to munch your way through this summer?
If none of these spots are in your travel plans this year, never fear. There are amazing eats all over the country.
Try running a Google search for "food festivals near me," and if you have to wait until fall to get on the road, check out our post on some of the best fall harvest celebrations to attend.
Bon appetit, campers!
This post may contain affiliate links.