Travel Inspiration
September 26th, 2019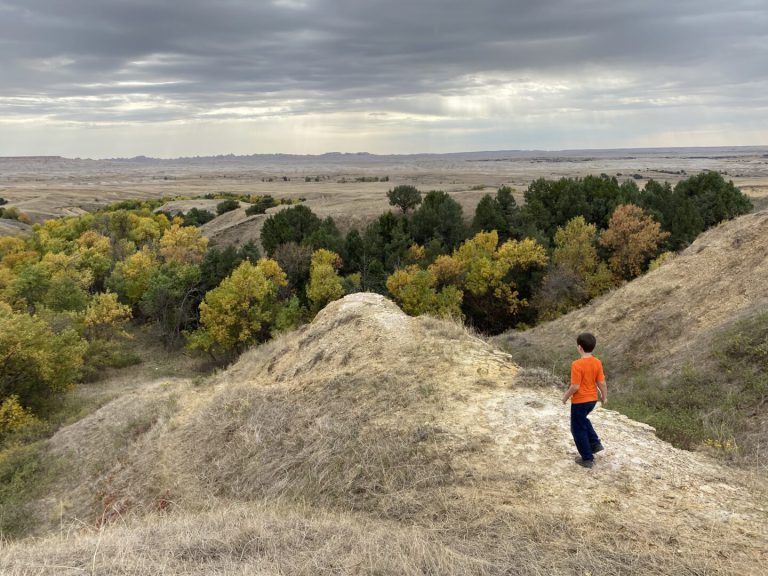 The national parks are fantastic to visit, no matter who you go with. That said, there is something particularly wonderful about visiting a park with a child. Kids have such an amazing sense of wonder, and following their lead as you explore a national park almost guarantees some unique adventures and learning. 
Fortunately, the national parks system is all about welcoming kids to the parks. They offer the absolutely fantastic Junior Ranger program, which encourages kids ages 5–13 to explore, learn about, and protect the national parks, and makes them a part of the national parks family by offering them Junior Ranger badges.
Another program that helps keep kids coming back to the parks? Every Kid Outdoors.
Learn more about this wonderful program below and see how it can help your family enjoy the NPS system. 
Every Kid Outdoors Program
Every Kid Outdoors (formerly Every Kid in a Park) has one mission: to give all kids a chance to explore the beauty of our country. They do this by providing 4th graders free admission to most National Park Sites, as well as lands owned by all of the following:
U.S. Bureau of Land Management

U.S. Bureau of Reclamation

National Oceanic and Atmospheric Administration 

U.S. Fish and Wildlife Service

U.S. Forest Service

U.S. Army Corps of Engineers
The organization chose 4th graders because research shows that kids ages 9–11 are open to new ideas and are likely to connect to nature and history. They are eager to explore the world, and putting them outside is a fanatic way to expand upon their education and develop respect for nature within them. 
Currently, until August 2021, this pass is also available to 5th graders! Every Kid Outdoors made the decision to offer the pass to 5th graders this school year in order to make up for the missed opportunity to visit during the pandemic. However, the option to get the pass as a 5th grader will likely disappear after August of this year.
By offering this pass to kids for one year, Every Kid in a Park helps ensure that all children get to experience nature during these crucial years as they are developing a new understanding and love of the world around them. 
How the Park Pass Works
Wondering how the Every Kid Outdoors pass works? If you've ever purchased an "America the Beautiful" national parks annual pass, you can compare it to that. However, there are some differences. 
To obtain your Every Kid Outdoors pass, you will need to visit this website. From there, follow the links that apply. Students who are applying for the pass directly will be instructed to do an activity before receiving a pass to print off. Meanwhile, those who work as educators for 4th (or 5th) graders will need to print off a few PDF activities for their students to complete before they can earn their paper annual pass, which the educator will need to print off for them. 
Once the activities are complete and the pass has been printed, you can take your paper pass to any NPS site and show it to the ranger at the gate or ticket desk for free entry. If there is no ranger, display the pass on your dashboard.
Every Kid Outdoors Pass FAQ
Need to know more? The FAQ and answers below should help clarify some things. 
How many people does the pass admit?
At sites that charge per vehicle, the pass admits everyone in a single passenger vehicle. Commercial vehicles cannot use this pass. 
If you visit a site that charges per person, or if you arrive at a site via bike, all children under the age of 16 will be admitted along with up to 3 adults. 
When does the pass expire?
The Every Kids Outdoors pass is good for a single school year beginning on September 1st and ending on August 31st of the next year. The expiration date does not change based on when you obtain your pass. 
Does the pass cover anything besides entry fees?
No, the Every Kid Outdoors pass only covers entry fees. It does not cover things like camping, ticketed tours, or boat rides. Additionally, it is important to know that some privately managed sites may not honor the pass, so it is good to call ahead. 
Do I have to print the pass?
Yes, electronic versions of the pass will not be accepted. The pass must be printed and readable in order to be honored. 
Is it possible to get a more durable pass?
We get it, it's hard to keep a piece of paper in good shape for long, especially if you have kids. Select NPS sites will exchange your paper pass for a plastic card. Just ask when you visit. 
Do homeschoolers qualify for the pass?
Homeschooled 4th (or 5th) graders do qualify for the pass. 
If I missed my opportunity to get the pass as a 4th (or 5th) grader can I use it later?
Unfortunately, this pass is only available to visitors in the grades specified. If you missed out on this pass, but you'll be visiting several parks this year, you might consider purchasing an America the Beautiful pass instead. 
Is the pass transferable?
The pass cannot be transferred to anyone else. That said, if you know another 4th (or 5th) grader who'd like to see the national parks, send them over to grab a pass of their own.
If I already purchased a national parks pass for this year, can I receive a refund and use the Every Kid Outdoors pass instead?
The NPS doesn't offer refunds on their annual passes. 
What if I lose my pass?
If you lose your pass, simply head over to the website and do the activities over again to receive a new pass and continue your national park adventures. 
The Best National Parks to Visit with Kids
Now that you have your Every Kid Outdoors pass and know how to use it, the next step is figuring out where to use it. You could of course just head to the closest NPS site, and if that's what gets you outside quickly, go for it. However, there is also the option of planning an epic road trip. 
If you choose to go the road trip route, we have some suggestions for you. Below are our favorite parks to visit with kids. No, these aren't the most famous of parks—though we do recommend visiting Yellowstone, Yosemite, and the Grand Canyon as well—but each one offers something unique that kids will adore. 
Joshua Tree National Park
If your kids love to climb, they'll adore this park. There are plenty of excellent opportunities for bouldering, and a surprising number of creatures can be seen in the park. Be sure to stick around to see the amazing night sky after the sun sets. 
→ Learn more about this park here!
Everglades National Park
One word: alligators. There are gators around every corner in this park, and kids love it. You'll want to keep the kids close of course, especially if you have toddlers in tow. However, getting up close and personal with these fascinating creatures is a seriously amazing experience. 
→ Learn more about this park here!
White Sands National Park
Every kid loves sledding, and White Sands National Park offers plenty of it. Sure, it's sledding on sand rather than snow, but it's just as fun and not nearly as cold. Of course, the miles of white sand are pretty awesome to look at as well. 
→ Learn more about this park here!
Dinosaur National Monument 
Do you have a dinosaur fanatic on your hands? If so, Dinosaur National Monument is a must-see. Be sure to do the Junior Paleontologist activity book while you're there, so your young paleontologist can be an official member of the national park family. 
Colonial National Historical Park
Finally, we highly recommend a visit to Colonial National Historical Park. This is actually a collection of sites that explore the history of America. The collection includes Yorktown Battlefield and Historic Jamestown—among other spots—and all offer an excellent peek into the past. 
Ready to take your 4th grader out to explore nature? Start planning your trip now, rent an RV, and hit the road. You're sure to have some amazing experiences that your kiddo will remember forever.