RV Owners
Last updated on May 23rd, 2023. Originally published on October 1st, 2022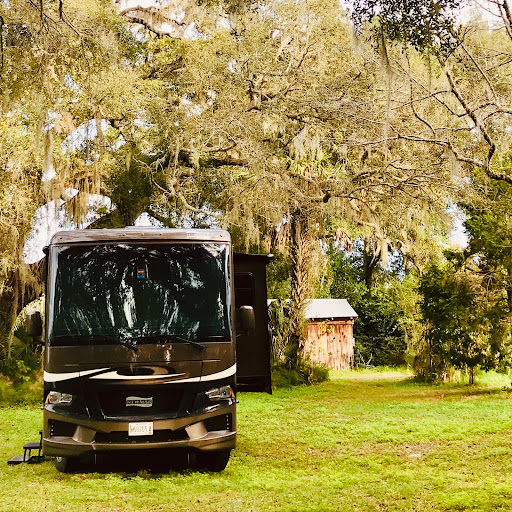 Beating the summer heat can be tough, but luckily our home on wheels can take us to cooler climates! We tend to travel with the weather in mind, as many RVers do. This means going north in the spring and summer months, and heading south for the fall and winter.
Catch That Sea Breeze and Head to the Coast
Summers on the coast are what most RVers dream of. We spend a lot of time in the Pacific Northwest mountains but get ourselves to the coast as often as possible to enjoy the rocky beaches and cooler temperatures. Nothing compares to the ocean breeze coming in through your RV windows, but planning and budgeting are key in making your cooler summer coast dreams come true. Regardless of where you live, with this post, you can find inspiration for a coastal RV vacation.
The Oregon coast is one of the most picturesque summer destinations, and campgrounds fill up fast! We used our Thousand Trails camping pass to book a few of our coastal campgrounds in Seaside and Florence. Thousand Trails is a great option if you can be flexible with your site needs and dates. With our camping pass, we were able to book 60 days in advance and get a full hookup site both times! If Thousand Trails isn't your thing, consider booking up to 12 months in advance and open your wallet a little wider.
Coastal Campgrounds in Oregon
Our future dream campground stay is at Turtle Rock RV Resort in Gold Beach. Turtle Rock RV Resort has stunning back-in RV sites with decks, patio furniture, and hot tubs…yes you heard me…your own private hot tub. All of this in your site and also within walking distance to the beach. These sites are extra special, and at $105/night they will give you a shady spot to sit and soak on your summer vacation. After you park your rolling home, book your jet boat ride with Jerry's Rogue Jets and grab some local fare for dinner in downtown Golds Beach.
Another bucket list campground for us is Bay Point Landing. Bay Point Landing has it all, including gorgeous bayfront sites, large level pull-thrus, and spacious shaded back-ins. The cool thing about Bay Point Landing, is you don't even have to have your own RV to stay there! You can rent out one of their fully furnished airstreams, with your own private deck and firepit! (Or of course, rent one from RVshare 😉) If sticks and bricks are more your thing, consider one of their modern cabins for your summer getaway. No matter how you stay, you will catch a cool bay breeze while enjoying their pool, communal fire pit, or some ice cream from their food truck. Bay Point Landing is along the Cape Arago highway, so check out some of the local spots for stunning ocean views and a plethora of sea life. (Tip: just up the road is the sea lion hotel, where there are hundreds of seals and sea lions hanging out and sunbathing during the summer).
Once you figure out what site you want at Bay Point Landing, pack your beach chair, hiking shoes, or farmers market basket to check out some of the best coastal state parks including Sunset Bay and Shore Acres, both with amazing opportunities to see the pacific ocean at its finest and forest trails to explore. Visit the Coos Bay farmers market for delicious fresh bread and local veggies. And don't forget to get out on the water for a fishing trip or harbor cruise out of Charleston.
Go To Higher Ground to Cool Down
Summers along the Pacific Northwest coastline offer respite from the summer heat, but not from the hustling and bustling crowds of beach goers. If crowds aren't your thing, consider taking your home on wheels up one of the PNW's mountains. (Or at any of these beautiful mountains in the US!) The PNW offers several mountains with higher elevation campgrounds that often have tree-lined sites.
Mt. Hood
An outdoor enthusiast's dream with summer skiing, thousands of hiking trails and a ski-bowl that packs over 20 adrenaline-pumping activities on its grounds. If outdoor activities aren't your thing, you can enjoy a delicious meal at Timberline Lodge, visit a local brewery for a cold beer, or just sit by one of the many rivers in Mount Hood National Forest. There are great camping options on Mt. Hood for small and big rigs alike. Take your 40+ foot rig over to White River Wash to dry camp for up to two weeks, or check in to Mt. Hood RV Village for a full resort camping experience.
Mt. Rainier National Park
This park is another great option for getting out of the heat and into the cooler weather. Mount Rainier National Park offers several campground options, with Cougar Rock being one of the more developed and popular ones. You can bring your RV (up to 35 feet) in and take advantage of the flush toilets, water and dump station. If you have a big rig, like us, you can find several great campground options just outside of the park. We use Campendium to find information and details about campgrounds, including length restrictions, hook up options, and cell service reception. Mt. Rainier has beautiful scenic drives, trails with varying lengths and difficulties, and lots of amazing wildlife viewing opportunities to fill your time.
Day Trips for a Short Escape
If you have to have your tiny home in a hotter climate, you can still get a reprieve from the heat. Whether it's a visit to a nearby lake, a hike to a cave, or even a trip to your favorite ice cream shop, there are usually cool day trip options within a couple of hours distance. If you have a big rig like us, it's not as easy to pack up and relocate on a whim, but if you have a smaller home on wheels or a daily driving vehicle, think about escaping for a few hours…or even a whole day!
When we were in Tucson, and the weather started to warm up, we took a day trip up Mt. Lemmon. You can drive up the mountain on a paved, two lane road, and it is suitable for some RVs and trailers. Mt. Lemmon has an elevation of 9,159 feet, which also means that the summit is about 30 degrees cooler than downtown Tucson. We packed a picnic and took our time during our drive up to the summit, stopping at several pull offs to enjoy the changing scenery. On a sizzling summer day, Mt. Lemmon gets pretty busy but can be a great option to escape the heat for a few hours.
The dry heat in a place like Arizona is often a little easier to tolerate than the hot humid climate of Florida, but there are many people who will escape to one of the many beaches or lakes. When we were in Florida, we sought out shade, sea breezes, and sunrises to keep cool. We frequently would go down to one of the beaches in St. Petersburg very early in the morning to catch the cool breeze coming up off the water and take in one of Florida's iconic sunrises. Starting the day off with cooler temps made it easier when the heat started to build later in the day. We also sought shaded outdoor activities, or made our way to the campground pool, local lake or spring, or walked with our feet in the ocean.
We hope you found some ideas for a cool weather trip no matter where you live. Happy summer!