HVAC
Last updated on December 16th, 2022. Originally published on September 13th, 2019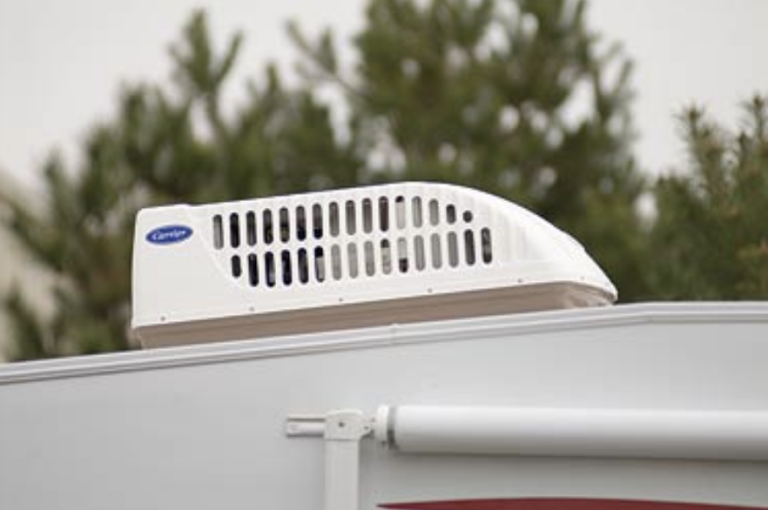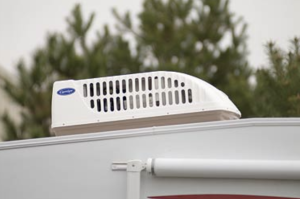 Carrier RV air conditioners are well loved by many campers out there. Unfortunately, the brand no longer makes RV A/C units, something that is not only disappointing to their fans, but also bad news for those who have these units in their rigs.
You see, Carrier pulled out of the RV market quite some time ago, and their replacement units and parts have long since sold out. This leaves many people scratching their heads wondering what in the world to do when their Carrier RV air conditioner breaks.
Making Repairs
Fortunately, there are options. The first thing to know is that aside from the control board found in some models, Carrier A/C units differ very little from any other RV A/C unit. This means you can replace most Carrier RV air conditioner parts with parts made by other brands.
Replacement control boards and remote controls are much more difficult to find than other parts, but it is possible to find them on sites like eBay and Craigslist if you're willing to wait and search.
Carrier RV Air Conditioner Troubleshooting
The first step to fixing the issue with your A/C is to do some troubleshooting. First, try turning off the 12-volt power to your A/C and turning it back on. This will reset the computer and may fix your problem.
No luck there? Spend a bit of time with your unit and answer the following questions:
Does the A/C make any noise when switched on? If not, it likely isn't getting power. Check the power source, fuses, breakers, and wiring.

Is your A/C fan or compressor is slow to start? Does it not blow any air, blow weakly, blow only warm air, stop after a while, dim your lights, or trip your breaker? If the answer to any of these is yes, you should check your capacitors and replace them if needed.

Does the unit work when thermostat wires are touching? This would mean your thermostat is bad, something that can easily be replaced.

Does the fan only work at certain speeds, or can you get the unit to work by giving the fan a little push to get it going? Generally, this means the fan motor is bad. It can sometimes be rebuilt, but if not, replacing isn't a huge deal.

Does your A/C blow warm air? If you're getting air, but it isn't getting cool and your capacitors are okay, you likely need a new compressor.

Do you get a lot of dripping or does the unit overheat often? This issue may be resolved with a simple coil cleaning.

Is the unit noisy when it runs? Something could be interfering with your air conditioner's operation. Remove your A/C shroud to be sure debris isn't underneath.
Replacing a Carrier RV Air Conditioner
If none of these is your problem, you may need a new control board, or your unit may have something else wrong that isn't worth repairing. In this case, we recommend looking into replacing your A/C with another brand.
Carrier units with ceiling controls can be replaced by almost any other brand with ceiling controls without issue.
Carrier A/Cs that are controlled by a remote and share a control board with a furnace will be a bit trickier, but not impossible. If you'd like to keep the remote control feature, your unit can be replaced with a Coleman A/C using a Carrier-to-Coleman conversion kit. It's also possible to put in a unit with ceiling controls and wire the furnace to a thermostat on the wall. This second option is your best bet if your control board is out, as the other option requires a working control board.
With this information, you should be able to come up with a repair or replacement solution that works for you and your RV. Go ahead and hop to it so you can have a nice cool camper for your next trip!