10 Cool New Camping Gadgets to Try Out this Year
RV Owners
March 6th, 2018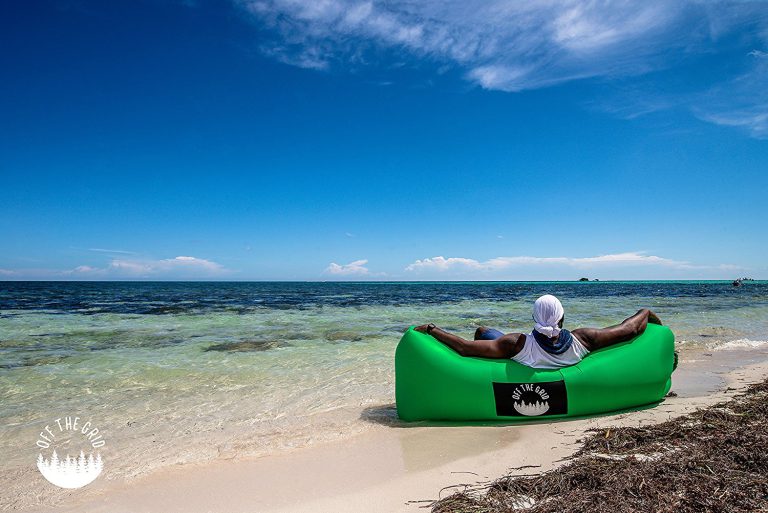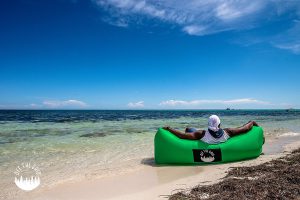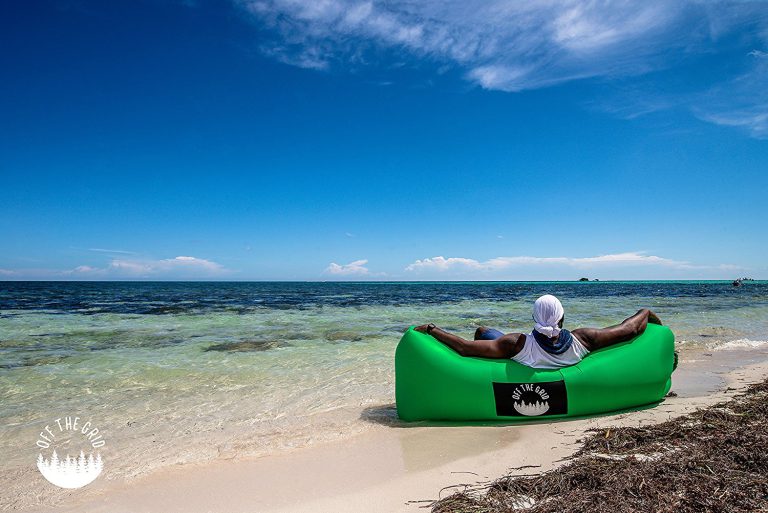 Can't stop daydreaming about your upcoming camping trip?
Whether you're planning to hit the road for a spring break getaway or you're holding out for an epic summer adventure, now's the time to get geared up. That way, you'll be all set when your vacation dates finally roll around — which, more than likely, will happen before you know it.
From high-tech, ultra-convenient versions of essentials like family tents and sleeping bags to one-of-a-kind, inventive gadgets like a wearable umbrella hat (yes, really), here are the best new camping gadgets you absolutely gotta have for your upcoming outdoorsy journey.
Camping Equipment
Whether you're car camping this summer or just supplementing your RV rental with a tent setup for the kids, some camping gear and supplies are absolutely essential.
But when it comes to basics like camping tents and sleeping pads, why not get the very best goods on the market?
Here are a few of our favorites.
1. Wnnideo Instant Automatic Pop Up Tents
For most campers, setting up the tent is the very worst part. Which pole goes where, again? How exactly do you use the rain fly?
But camping gear company Wnnideo simplifies all of that with its line of instant pop-up tents, which come together in just one minute. This waterproof model is made for four to six people, so it's perfect for the whole family — it's even got large double-doors for easy entry and exit!
2. MalloMe Four-Season Sleeping Bags
The perfect sleeping bag should keep you warm in chilly temps… yet also be able to handle mild temperatures without leaving you feeling stifled and sweaty.
These MalloMe four-season sleeping bags are lightweight but also nice and toasty, and thus perfect for any kind of camping weather. Plus, they come in five stylish colors and each has a carrying case, so it'll be easy to tell them apart even if you're traveling with a large party!
Camping Gadgets Under $50
Fun camping accessories don't have to be expensive. Here are some creative gadgets that won't break your vacation budget!
3. Off the Grid Inflatable Lounger
Whether you're relaxing on a remote beachfront or just lounging under your camper awning, an inflatable lounger by Off the Grid is a great way to kick back. They're made of high-quality materials and come with a full satisfaction guarantee, all for just $30!
4. Meetest Camping Hammock with Mosquito Net
It's happened to all of us: You kick back, relax, crack a good book… and suddenly find yourself getting eaten alive by no-see-'ems.
Well, with this easily-set-up, portable hammock by Meetest, bug bites will be a thing of the past. Plus, the whole thing is only $30!
5. Jobar International Travel Urinal for Women
It's no one's favorite topic, but it's undeniable — when you've gotta go, you've gotta go. And if you're a woman, you know it's not always that simple.
So when it comes to camping gadgets for her, this little slip of silicone is a mighty important one. And since it's less than $5 (really!), there's no reason not to add it to your list of backpacking gear.
Electronic Camping Gadgets
Wanna get technical? Here's some unique camping gear with an electronic component — great if you're looking for camping gadgets for guys!
6. Coroler Cool Fingerless LED Flashlight Gloves
Want to know what it's like to have a super power?
With these fingerless LED gloves by Coroler, you will — and it'll make your camping trip a whole lot easier and more convenient, too. From figuring out how to open your bear box in the dark to tending to a late-night call of nature, when light streams directly from your fingertips, finding your way is a snap… literally!
7. Coghlan's Cooler Light
You don't have to wait until daylight to have a cold one. (I mean, let's face it — sometimes those campfire drinks are flowing well into the evening.)
That's why the Coghlan's cooler light is one of our favorite camping gadgets. It's one of those things that's simple, but powerful… and will make you think, "Why didn't I invent that?"
Camping Gadgets List
Here are a few more pieces of camping and backpacking gear you'll be glad you added to your packing list.
8. Clickspring Fire Piston
Starting a fire always looks so easy in the movies, but anyone who's tried it knows it can be… well, trying.
The Clickspring fire piston makes the "friction" part of the equation (i.e., the most tiresome variable) super simple. All you've got to do is find good, dry fuel and kindling — and hey, that's a great job for the kids!
9. Wacaco MiniPresso GR Espresso Maker
If you're a java junkie who loves the outdoors, this little piece of hiking gear might even supersede your camping stove when it comes to must-have items. Just imagine fresh, delicious espresso in your favorite off-grid, backcountry camping site. Not only is it possible, it's easy with this miniature espresso maker by Wacaco — and it's lightweight enough to add to your backpack without a second thought, to boot.
10. Luwint Folding Umbrella Hat
We'll be honest, you guys — we can't tell if this is brilliant or ridiculous. Or both.
Probably both.
But if you want to be outdoors in a rainy spot — Pacific northwest, anyone? — but don't fancy having raindrops fall on your head, this folding umbrella hat looks like a pretty solid solution. Just ensure you're not going camping or hiking with anyone you're trying to impress. (Basically, if your relationship is less than two years old, pick a sunnier camping spot.)
Looking for even more cool gear and gadgets for your next RV or camping trip? Check out the following posts for a few extra items to add to your wishlist.
This post may contain affiliate links.