Travel Inspiration
November 30th, 2021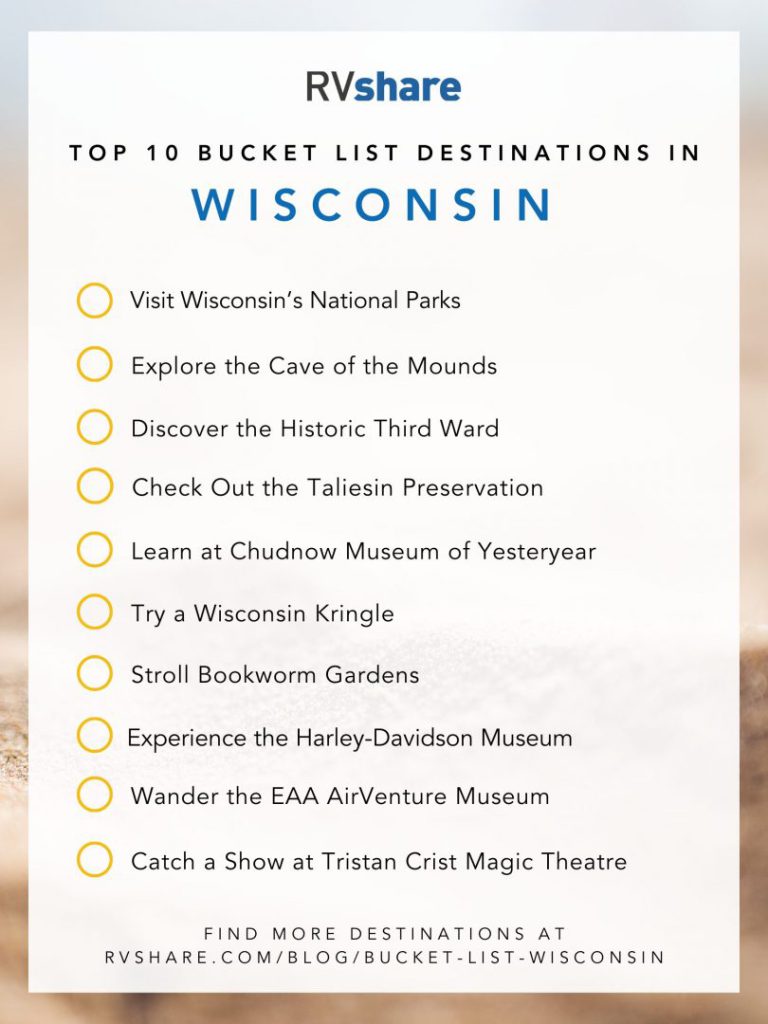 Wisconsin is a fabulous vacation destination. The state has a unique culture that makes it stand out from the crowd, and the wide variety of things to see and do there helps ensure anyone will have fun while visiting. We love the huge number of museums, the delicious food, and just about everything else the place has to offer. In fact, we've created quite the Wisconsin bucket list to help make sure we see and do everything while we're there.
Looking to make a Wisconsin travel bucket list of your own? If so, you've come to the right place. Below, we share our own Wisconsin travel list, so you can get some bucket list ideas of things to do and places to visit during your trip to Wisconsin.
Ready? Let's jump into our Wisconsin bucket list.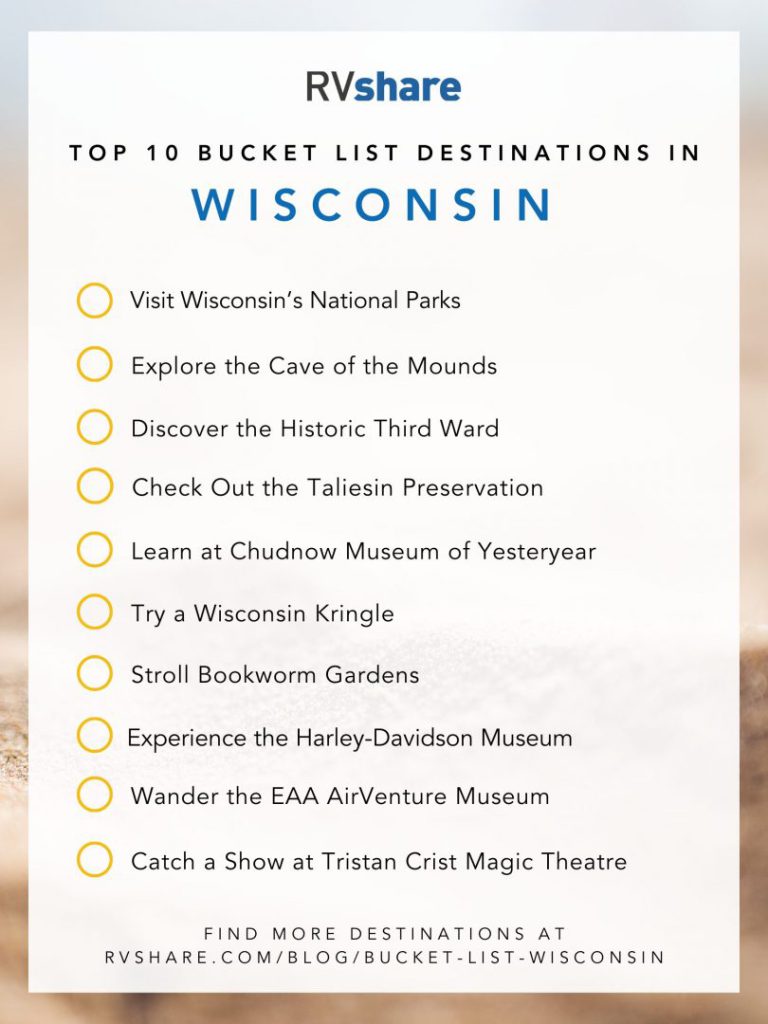 What is a Bucket List?
You may be wondering what a bucket list is. If you are, let's pause for a minute to catch you up. In short, a bucket list is a collection of experiences you want to have before you die, or "kick the bucket." This could include any number of things, and some bucket lists are very unique.
Most people keep only one bucket list. However, we much prefer to keep several of them, creating one for each place we plan to visit. This has left us with a huge number of state-specific lists.
The Wisconsin bucket list below is a great example of a location-specific travel list, and should help inspire you to create one of your own.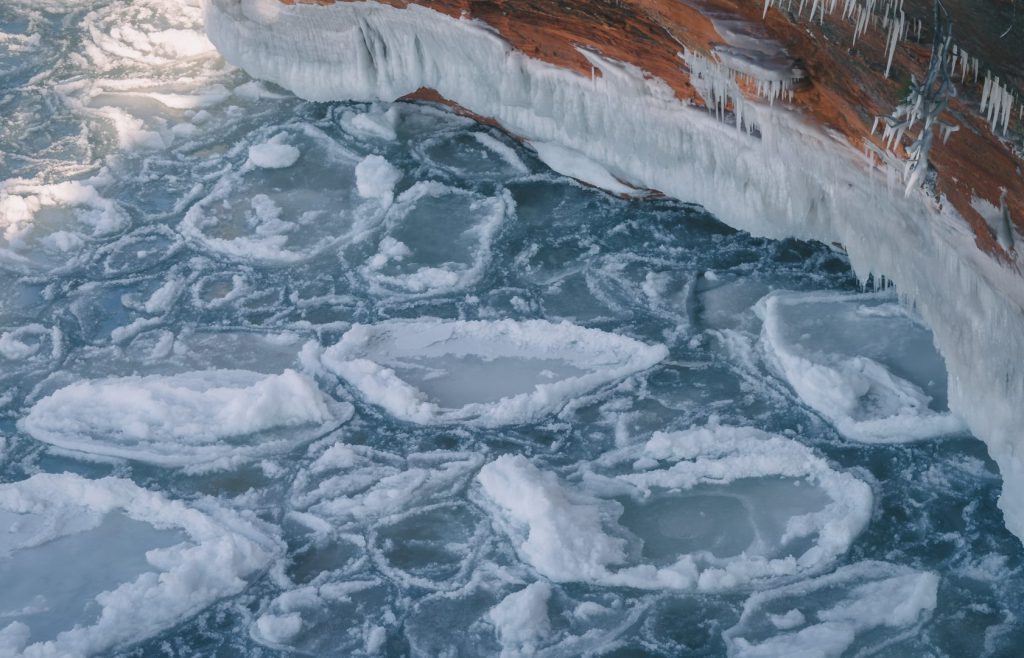 — Bucket List Vacations: Wisconsin's National Parks —
National parks are always some of the best travel bucket list items. These attractions are always well-kept and interesting, and we always enjoy our visits to national park sites. Consider adding these NPS sites to your Wisconsin bucket list.
#1. Apostle Islands National Lakeshore
Beautiful, rocky, and forested are just some of the words that describe Apostle islands National Lakeshore. Located in the magnificent Lake Superior, these islands are full of magic and mystery just waiting to be discovered by you.
#2. Ice Age National Scenic Trail
There once was a time when a large portion of North America was covered by a huge glacier. This was of course during the Ice Age that occurred 15,000 years ago, a time when mammoths and saber-tooth cats roamed the earth. Follow the Ice Age National Scenic Trail to find evidence of this glacier as you trace the glacier's edge and see what it left behind.
#3. North Country National Scenic Trail
Another beautiful scenic trail, the North Country National Trail is a wonderful place to check out the lovely scenery of this part of the country. Discover sparkling lakes and streams, wander through open prairies, and explore historic sites, all on this spectacular trail that begs to be traveled by all who pass it.
#4. Saint Croix National Scenic River
Enjoy time out on the water? If so, Saint Croix National Scenic River is the place for you. Here, the Saint Croix and Namekagon rivers join together to create 200 miles of cool, clean water that rushes alongside a forested landscape. Whether you choose to boat, fish, or paddle, there is something for you on these beautiful waters.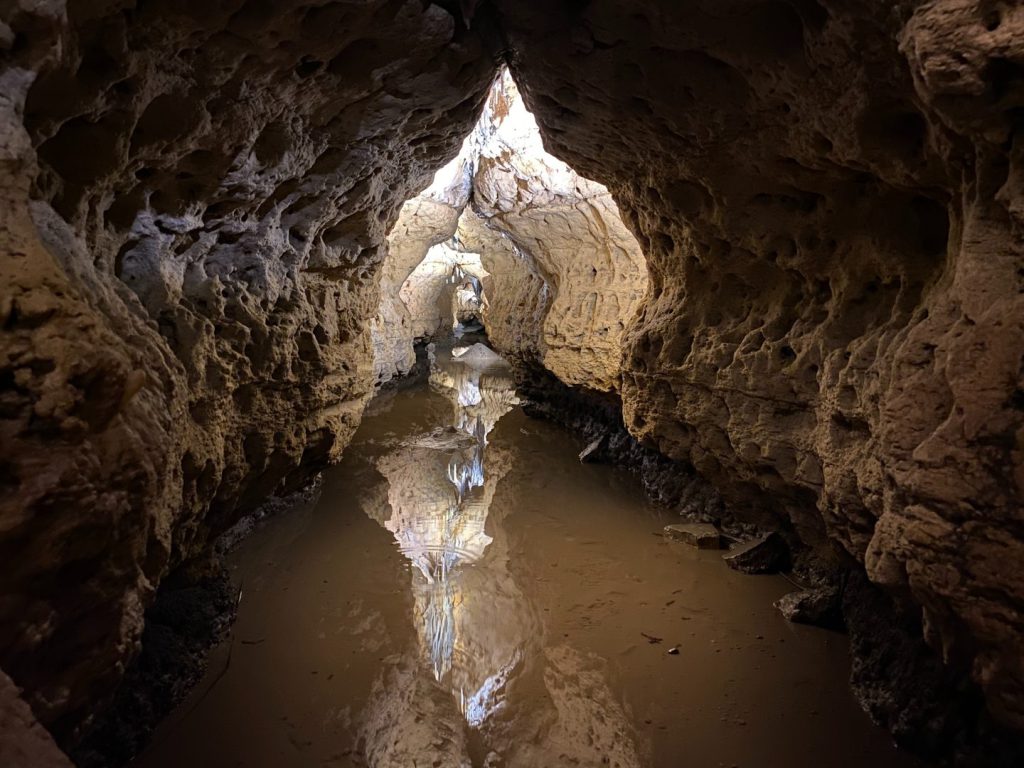 — More Wisconsin Bucket List Experiences —
Want more Wisconsin bucket list ideas? We've got you covered. Below are a number of amazing things to see and do in the state. Pick and choose from this list and you're sure to have an amazing time during your Wisconsin getaway.
#5. Explore the Cave of the Mounds
Discovered in 1939, Cave of the Mounds began forming around 488 million years ago. This amazing cave is often referred to as the "jewel box" thanks to its gorgeous formations such as stalactites, stalagmites, columns, soda straws, lily pads, and angled helictites. We love that the cave is accessible to all, meaning that visitors of all ages and abilities can enjoy its beauty.
#6. Discover the Historic Third Ward
Home to such renowned attractions as the Milwaukee Public Market and Third Ward Riverwalk, the Historic Third Ward is a must-visit spot when in Wisconsin. The district spans 10 square blocks, and is conveniently located just south of downtown. Besides the aforementioned attractions, you'll also find historic homes, art galleries, theaters, boutiques, and eateries in the district.
#7. Check Out the Taliesin Preservation
Originally the home and drafting studio of the famed architect Frank Lloyd Wright, Taliesin Preservation is now a museum of sorts. At this attraction, people can learn about the life and times of this extraordinary man, while touring Taliesin, a building of his own creation. It's a fascinating experience for anyone interested in history or architecture.
#8. Learn at Chudnow Museum of Yesteryear
The Chudnow Museum of Yesteryear is an unique and memorable attraction, particularly for those interested in the 1920s and '30s. Set up in an 1869 historic building, this museum features a number of mementos and memorabilia from the '20s and '30s, all displayed in still-life exhibits. These include a grocery store, a movie palace, a speakeasy, and more.
#9. Try a Wisconsin Kringle
The official state pastry, the Wisconsin Kringle is a delicious, flaky treat that was brought over to the US by Scandinavian settlers in the mid-1800s. The Wisconsin version is traditionally oval-shaped and is filled with various fruits and nuts, then topped with a white icing. It is quite delicious and well worth trying while you're in the state.
#10. Stroll Bookworm Gardens
Perfect for book-loving kiddos, Bookworm Gardens is a 35-acre garden in Sheboygan that features beautifully manicured plants and references to over 60 well-known children's books. Wander the gardens, learn about crops and flowers, stop with a good book in a reading nook, dig in the worm bin, and more in this lovely and fun spot.
#11. Experience the Harley-Davidson Museum
Have a motorcycle enthusiast in your travel party? If so, a visit to the Harley-Davidson Museum is a must. This super cool museum has over 450 motorcycles on display. Additionally, the attraction features exhibits about racing, the design of motorcycles, and more.
#12. Wander the EAA AirVenture Museum
Airplane lovers of all ages will appreciate the EAA AirVenture Museum. This awesome facility features 200 different aircraft from different time periods, a flight circulator, and airplanes that take guests on short rides. Additionally, you'll find an entire hangar devoted to educating the public on aviation during World War II.
#13. Catch a Show at Tristan Crist Magic Theatre
If you make it to the Lake Geneva area, you really should check out the Tristan Crist Magic Theatre. This hour-long show is chock-full of awesome illusions that you won't soon forget. Because the auditorium is small, every audience member gets to be up close to the action, and a large screen helps ensure everyone can see everything that is happening.
#14. Enjoy a Scoop of Frozen Custard
If you've never had frozen custard, Wisconsin is the place to give it a try. This state is considered the home of frozen custard, and there are places to pick up a scoop or two everywhere you turn. You're sure to love this rich, velvety smooth frozen treat, and we're betting you'll be back for more.
#15. See the Green Bay Packer Hall of Fame
Many people immediately think of the Green Bay Packers when they think of Wisconsin. If you're one of those individuals, it only makes sense to spend some time learning about the team when you visit. For this, we recommend a visit to the Green Bay Packer Hall of Fame, where you can learn about the history and players of this beloved team.
#16. Relax at Green Bay Botanical Garden
Another great Green Bay attraction, the Green Bay Botanical Garden is an absolutely lovely place that is ideal for an afternoon stroll. The 47-acre garden is home to a huge variety of plant and flower species, and the fountains and stone paths help to make it an especially inviting space.
#17. Get Your Hands Dirty at The Farm
Have you ever wondered what farm life is really like? At the Farm, you can learn all about it. This place is often referred to as "a living museum of rural America" and features exhibits on all aspects of farm life. Learn about livestock, crops, and much more as you wander the grounds of this unique and memorable museum.
#18. Dive Into the Wisconsin Maritime Museum
Another memorable museum is the Wisconsin Maritime Museum. This place features a huge collection of artifacts from the seafaring history of the United States. Explore a World War II submarine, wander the galleries, and have a wonderful time learning about maritime history.
#19. Admire Art at Milwaukee Art Museum
Art enthusiasts will adore the Milwaukee Art Museum. Open since 1882, the museum houses more than 25,000 pieces and is one of the largest museums in the country. Whether you're looking for artifacts from ancient times or some wonderful modern art, there is something for you at this gorgeous museum.
#20. Chow Down on a Butter Burger
Another fantastic Wisconsin food, the butter burger is exactly what you'd think: a burger that involves butter. While some think this means cooking butter into the meat, others prefer to butter their bun and melt a piece of butter on top. Either way, you'll be left with an absolutely delicious entree that you're sure to enjoy.
#21. Get Outside at Bay Beach Wildlife Sanctuary
Looking for an outside activity? Look no further than Bay Beach Wildlife Sanctuary. This awesome place is a full 700 acres of outdoor fun that is dedicated to educating visitors on nature and wildlife. Here you can get close to animals during educational programs, walk six miles of nature trails, and even enjoy catch and release fishing.
#22. Be Awed at Pabst Mansion
Home of Captain Frederick Pabst, founder of Pabst Brewing Company, Pabst Mansion is well worth a visit. This large Flemish Renaissance Revival-style mansion was built in 1892 and was home to the Pabst family until 1908. After that, the mansion was home to several archbishops until 1978. Today, it serves as a peek into the past, offering tours to curious guests all year round.
#23. Time Travel at Old World Wisconsin
Speaking of peeking into the past, those who want to experience what life was once like should make a point of visiting Old World Wisconsin. This living history museum allows guests to step back to the late 1800s and get a feel for what life might have been like for the immigrants who settled the midwest during this time. Visit the blacksmith, shop the general store, work on the farm, and sit in a one-room schoolhouse at this awesome place.
#24. Munch on Some Cheese Curds
Most people know that Wisconsin is the place to go for cheese. One of our favorite ways to enjoy Wisconsin cheese? In the form of cheese curds—little curds of squeaky cheese, breaded and deep fried. These can be found at a huge number of area restaurants and are another must-have food while in the state.
#25. Chug Over to the National Railroad Museum
Do you love trains? Those who do should add the National Railroad Museum to their bucket list. This is one of the oldest museums of its kind, and is completely dedicated to educating the public about railroad history in the US. See old locomotives, admire railroad artifacts, take a train ride, and more at this awesome attraction.
#26. Appreciate Plants at Mitchell Park Horticultural Conservatory
The Mitchell Park Horticultural Conservatory is often referred to as "the Domes." This is because the attraction is set in three large domes, each with its own theme. The Show Dome features seasonal garden shows. The Tropical Dome gives guests a chance to admire over 1,000 tropical plant species. Finally, the Desert Dome is home to desert plants such as cacti.
#27. Find Magic at Circus World
A colorful, fun attraction that the whole family is sure to enjoy, Circus World is both an entertainment facility as well as an educational attraction. Here, circus performances happen on a daily basis, giving guests a chance to experience the magic of the circus. When you're finished enjoying the show, be sure to stop by the circus museum where you can learn all about the circus.
Clearly, Wisconsin is a great place to visit and you aren't likely to get bored while spending time in the state. That said, you might feel a bit overwhelmed trying to hop from one area to another in order to see and do everything. This is where an RV can help. By choosing to visit the state with an RV, you give yourself the freedom to move about easily and in complete comfort.
Don't have an RV of your own? Not to worry! We have lots of Wisconsin RV rentals available. Browse through them, find one that suits your needs, and book it today. The sooner you book, the sooner you'll be able to head out on your Wisconsin road trip adventure!