Bucket List Trips
June 23rd, 2021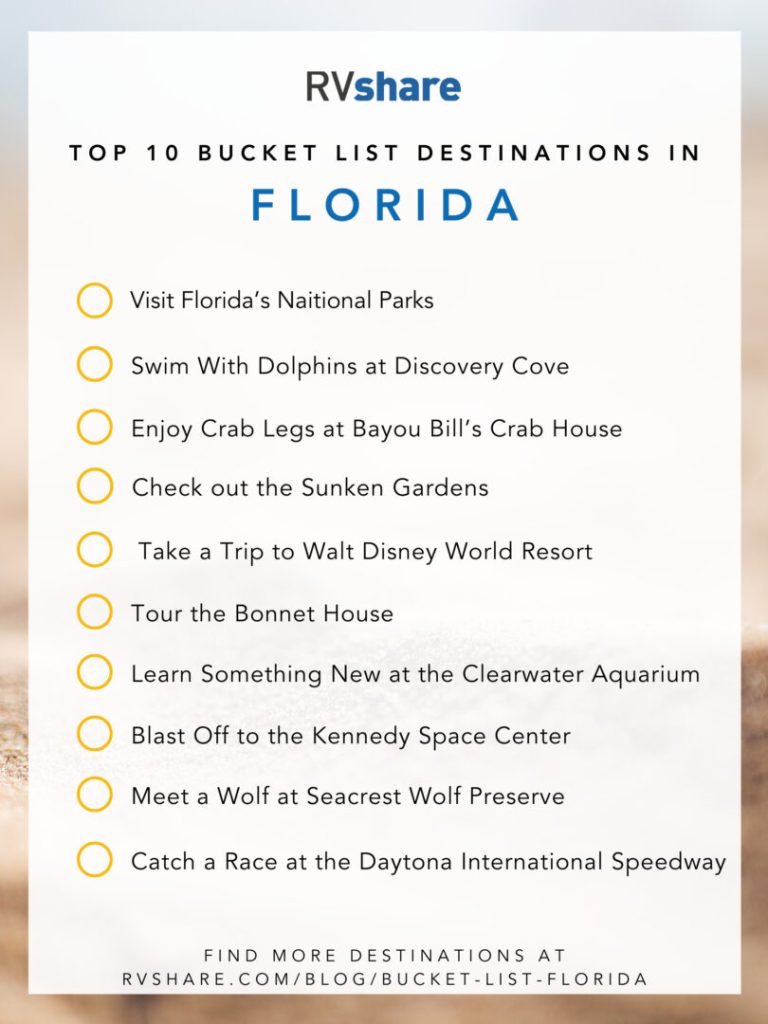 Florida is a sunny wonderland that everyone should see at some point in their lives. RVers especially love this gorgeous paradise during the winter months when much of the rest of the country is cold and snowy. That said, it's also a wonderful summertime destination with tons of options for a Florida bucket list.
The thing is, Florida is so incredibly full of things to see and do, you might be left feeling overwhelmed as you decide which options are for you. This is where our aforementioned Florida bucket list comes into play.
The travel list below includes our very favorite Florida bucket list ideas. Pick and choose from these options and build a Florida travel bucket list of your own.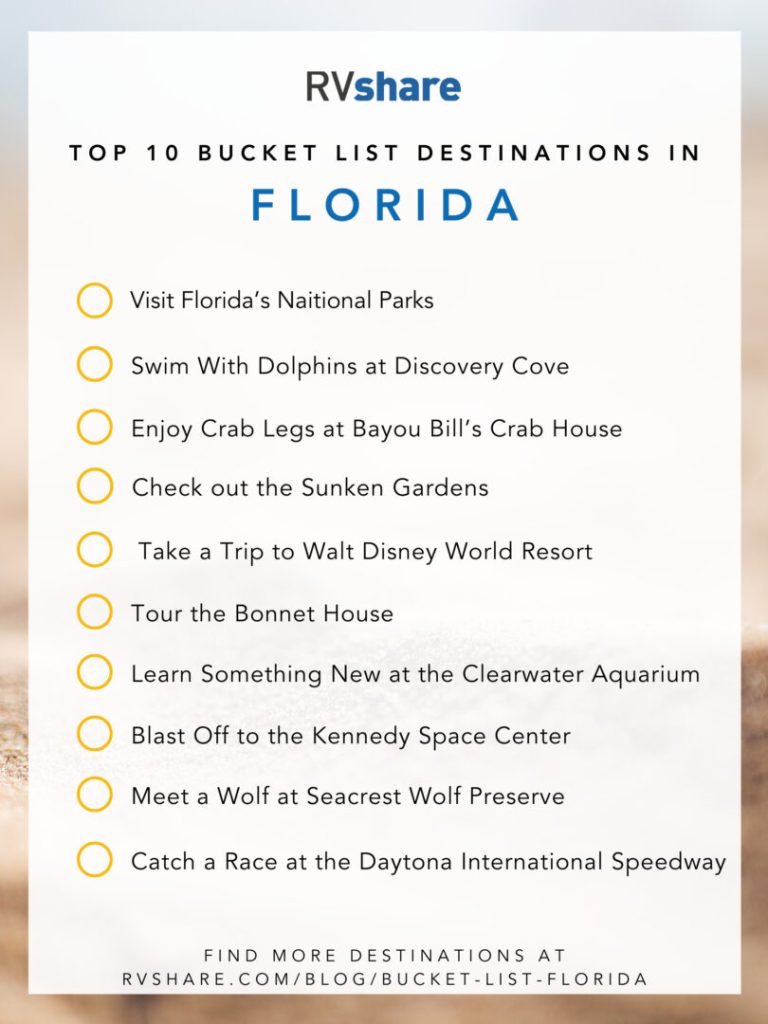 What is a Bucket List?
Obviously, if you'll be building a bucket list, it is nice to know what exactly that is. Essentially, a bucket list is a list of places to go, things to see, and experiences to have before you pass away, or "kick the bucket."
Many people keep a single bucket list for everywhere they go. However, those who travel more extensively might find it helpful to keep a list for each state or country they plan to visit. Today we will work on developing a Florida bucket list to get you started on your travel bucket list journey.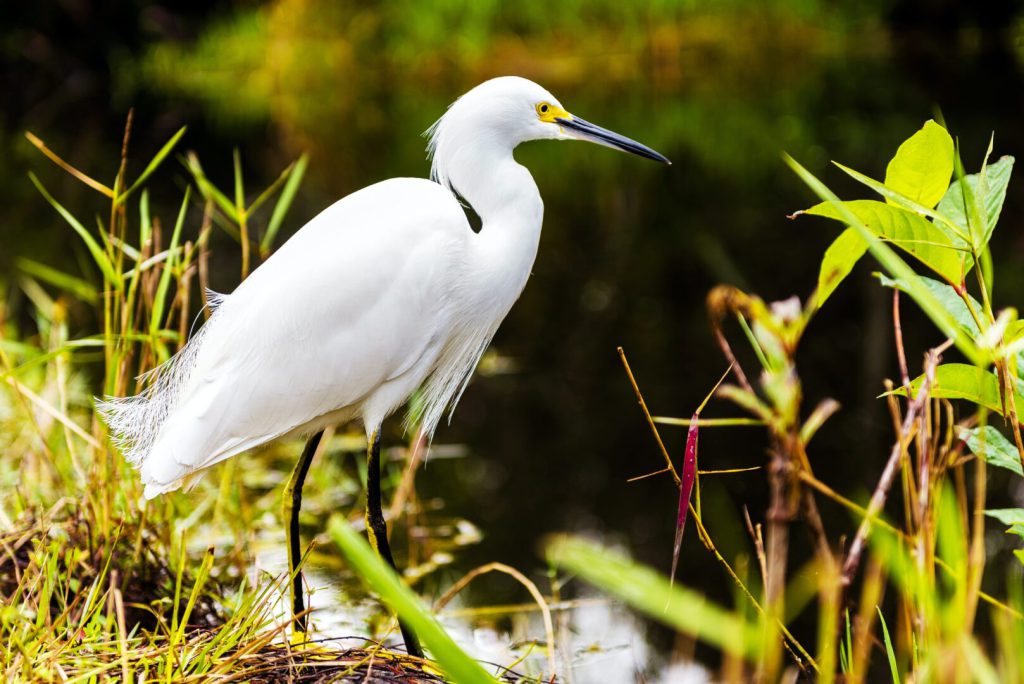 Bucket List Vacations: Florida's National Parks
First, we simply must mention Florida's amazing national parks. The parks in the Sunshine State are, as you might imagine, absolutely gorgeous. Whether you're looking to see alligators, explore a historic fort, or do some snorkeling, there is a park for you.
#1. Biscayne National Park
Biscayne is very near the big city of Miami, but it feels like a completely different world. Here you'll find gorgeous blue-green waters, incredible fish, colorful coral reefs, and stories from 10,000 years of human history. Evidence of pirates and shipwrecks is around every corner, and local wildlife roams freely.
#2. Castillo de San Marcos National Monument
Looking to step back in time? Castillo de San Marcos is the place for you. This national monument is located in the country's oldest city, St. Augustine. It has a rich and interesting history, which is presented in an easy-to-understand and engaging way. Be sure to see a cannon firing while you're there!
#3. Dry Tortugas National Park
Dry Tortugas is an interesting park, in that it is almost entirely made up of open waters. Seven small islands dot these waters and are accessible only by boat or seaplane. Here you'll find Fort Jefferson, bright blue waters, coral reefs, beautiful marine life, and a huge variety of lovely birds.
#4. Everglades National Park
Finally, there is the amazing Everglades National Park. This park plays host to a huge number of creatures, including tons of alligators, which can be seen sunbathing out in the open. Other animals you might see here include manatees and Florida panthers. Of course, the landscape is pretty amazing as well.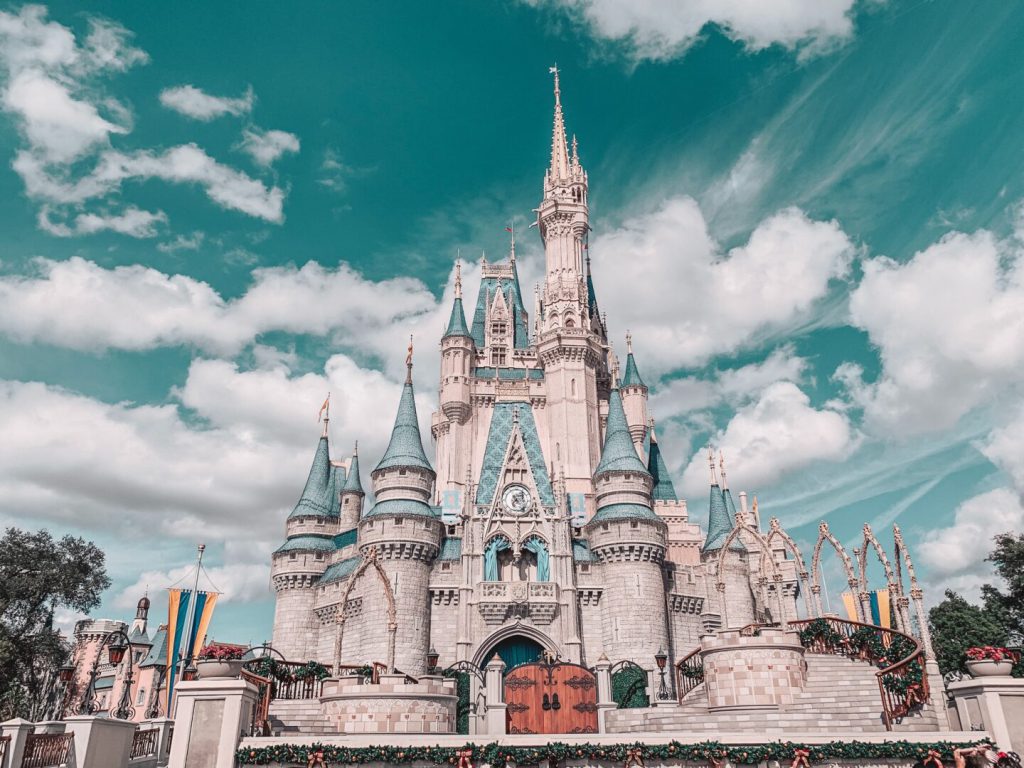 More Florida Bucket List Experiences
Of course, Florida is much more than the four parks listed above. In fact, there are dozens—even hundreds—of other experiences that are worth having. Below we've listed the ones we believe are the best of the best, narrowing down your options a bit and making planning a little bit easier.
#5. Swim with Dolphins at Discovery Cove
Dolphins are really cool animals. They are some of the smartest creatures on the planet and are tons of fun to hang out with. Experience hanging out with a dolphin for yourself at SeaWorld's Discovery Cove in Orlando.
#6. Enjoy Crab Legs at Bayou Bill's Crab House
Obviously, you must have some seafood while in Florida. And the perfect place to do it? Bayou Bill's Crab House in Panama City Beach. This place knows how to do crab legs right, so be sure to order some!
#7. Check Out the Sunken Gardens
A tropical paradise that anyone could be enchanted by, the Sunken Gardens in St. Petersburg are absolutely spectacular. Stroll the hidden paths of these gardens as you take in the amazing exotic plants, gaze at the sparkling waterfalls, and take in the beauty of it all.
#8. Take a Trip to Walt Disney World Resort
Walt Disney World Resort is, quite possibly, the best theme park resort in the entire world. If you're going to be in Florida, we definitely recommend paying this magical place a visit. Be sure to get a picture in front of the castle at Magic Kingdom, go on a safari in Animal Kingdom, see Anna and Elsa in Epcot, and escape into the world of Star Wars in Hollywood Studios.
#9. Tour the Bonnet House
Once the home of artist Frederic Clay Bartlett, the Bonnet House is an absolutely gorgeous historic estate with a lovely garden. It's the perfect place to learn a bit of history while enjoying the beauty of a well designed house.
#10. Learn Something New at the Clearwater Aquarium
The Clearwater Marine Aquarium is a favorite of many Florida residents and visitors. Why? Because it's home to stars! The dolphins who were featured in the movie Dolphin Tale live here, and guests are invited to get up close and personal with them. Of course, there are plenty of other animals and learning opportunities available as well.
#11. Blast Off to the Kennedy Space Center
Kennedy Space Center is a must-see while in Florida. This amazing place is home to a huge number of exhibits on the history of space exploration, as well as what is going on currently and what to expect from future expeditions. If you're lucky, you might even get to see a rocket launch during your visit!
#12. Meet a Wolf at Seacrest Wolf Preserve
An attraction many don't know about, the Seacrest Wolf Preserve in Chipley is an awesome place that works hard to protect this beautiful animal. Not only does a visit to the preserve allow you to meet some wolves, it also helps the organization keep up their good work.
#13. Catch a Race at the Daytona International Speedway
Planning a visit to Daytona? Great idea! The beaches there are fantastic, and the Daytona International Speedway is a wonderful place to spend the day. Honestly, even those who aren't big racecar fans are likely to enjoy the energy and fun that a race generates. Why not give it a try?
#14. Become a Detective on the Murder Mystery Dinner Train
Calling all amateur detectives! The Murder Mystery Dinner Train of Fort Meyers needs you. Help solve a murder mystery as you enjoy a delicious five-course meal, all while on a 3.5-hour train ride. Sounds like a combination to die for.
#15. Ride an Airboat at Sawgrass Recreation Park
No visit to the swamps of Florida is complete without an airboat ride. Fortunately, you have a number of options when it comes to finding a place to take such a ride. We especially love the rides offered at Sawgrass Recreation Park, and recommend looking there.
#16. See the Ernest Hemingway Home and Museum
Thinking about going far south? If you make it all the way down to Key West, be sure to visit the Ernest Hemingway home. You're sure to love the amazing educational tour, the original Picasso paintings, and the unique cats found there.
#17. Try Your Hand at Kitesurfing
Surfing is a popular pastime for Floridians, and we definitely recommend giving it a try. However, what's even more unique and fun is kitesurfing. Miami Kitesurfing offers lessons for all levels and even has rental equipment available, making it easy to give this sport a try.
#18. Wander through the Dali Museum
A tribute to one of the greatest surrealist artists in the world, the Dali Museum of Saint Petersburg is a fun and interesting art museum you won't soon forget. The grounds and the interior feature a huge number of works inspired by Salvador Dali, as well as many made by the man himself.
#19. Spend Some Time at Universal Orlando Resort
Like Disney World, Universal is easily one of the best theme park resorts out there. Therefore, this is one that is well worth visiting, especially if you're a fan of Harry Potter, The Simpsons, or Jurassic Park. Make sure to give yourself time to see both the parks, and if it's hot out, you might want a water park day as well.
#20. Attend the Sarasota Chalk Festival
Sarasota is one of our favorite cities in Florida, and the Chalk Festival held here each year is just as charming as the city itself. At this event, both amateur and professional artists come together to create some of the most spectacular street art you'll ever lay eyes on.
#21. Take Bioluminescent Kayak Tour
In the hottest months, the waters of Florida's Space Coast come to life with incredible bioluminescent creatures that make the water glow. Take a guided tour or set out in a kayak of your own to witness this magical phenomenon.
#22. Swim With Manatees in Crystal River
If you'll be visiting during the winter, head to Crystal River instead. Here you can kayak or even swim with beautiful manatees who swim into the waters of the river to get warm. This is a once-in-a-lifetime experience and one you'll remember for years to come.
#23. Chow Down at the Destin Seafood Festival
We mentioned where to get crab legs above. However, there is another great place to get some amazing Florida seafood. The Destin Seafood Festival is an annual event that features some of the best seafood in the state, as well as plenty of fun and entertainment.
#24. Join a Drum Circle at Siesta Key Beach
Every Sunday at sundown Siesta Key beach is filled with the sound of drums. People of all ages and backgrounds gather together to drum, sing, dance, and have a good time as they celebrate life and enjoy the ocean sunset together.
#25. Go Tubing at Blue Spring State Park
Florida has some of the best springs in the country. One of the things people like these springs for is tubing. Our favorite place for such tubing fun is Blue Spring State Park. This place is tons of fun for the whole family. That said, it does get crowded and can even reach capacity, so plan to arrive early.
#26. Pay a Visit to The Ringling
The Ringling is a Sarasota attraction that you won't want to miss. Here, you'll find the estate of John Ringling. His wife Mabel's amazing art collection is now a beautiful museum, the estate gardens are open for all to admire, and there is a fun playground set under a banyan tree.
A circus museum has also been put in on the land and includes an incredibly detailed miniature circus display that you're sure to love. There is an onsite coffee shop, a cafe, and an adorable gift shop too.
#27. Watch the Weeki Wachee Mermaids
Last but not least, we must mention the mermaids of Weeki Wachee Springs State Park. The park actually has a wide variety of fun things to see and do. However, the main attraction is the mermaid show, which features live performers who put on an amazing performance for mermaid lovers both young and old.
Florida really is a beautiful and magical state to visit, and is made even more amazing when you travel to the state by RV. Why not check out our Florida rental RVs and book the perfect rig for your family getaway today?
Find a wide variety of great camping spots by visiting Camp Florida, Florida's Premier RV Park and Campground Directory. With Camp Florida, you will discover over 400 premier RV parks and campgrounds located throughout each region of Florida sure to meet your needs and desires.