Top RVs Nearby
RV Rental Insurance Binder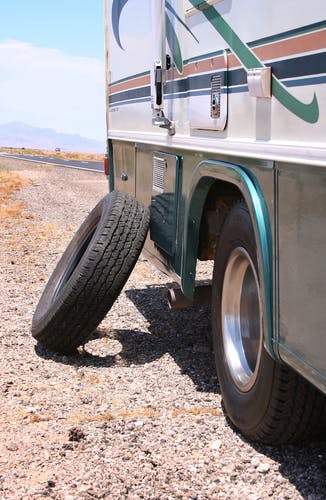 There are specific steps you must take whenever you're planning any sort of trip. You'll probably decide where you're going to go and when, next you'll surely be figuring out a budget to work with, among other details. When planning an RV trip, there's also the need to find an RV to rent if you don't own your own.
Maybe you've found your perfect match right here on RVshare and want to know what kind of insurance options are available through our platform. Maybe you're still deciding which RV rental company you want to go with, but you want to learn about our insurance options before making the final decision.
Either way, before you're ready to go anywhere, you've got to plan out what you're going to do as far as insurance. In this article, we're going to learn what a motorhome rental insurance binder is, what to know about our RV insurance if you're renting out your rig, and what it'll cost a renter.
RV Rental Insurance Binder Definition
By law, of course, you've got to have insurance when renting an RV. Just like with a car, insurance protects the driver and owner in the case of any sort of incident. What exactly is an insurance binder for an RV rental though?
Put simply, it's temporary RV rental insurance that is offered by your insurance company until a policy can be issued. For example, it's usually a single page document that contains specific information such as all the names of the insured, the type of policy, and definite time limits.
An RV rental insurance binder (or any RV insurance, really) requires a list of two things:
Liability insurance, that covers you if anyone gets hurt or tries to sue you
Actual RV rental insurance, which covers you in case of an accident
Online you can find a template as an example of what they typically look like.
Keep in mind that not all auto insurance companies offer insurance binders. So it's something you should find out about as early in the planning process as possible.
RV Rental Insurance Binder Agreement
Thankfully, if you're booking an RV rental through our platform, RV rental insurance is automatically included with any RV that has active insurance, domestically, or internationally.
Renters are covered in all 50 states and will be issued an insurance certificate on every unique RV rental.
There's no need to buy an insurance binder at all from your insurance company, as RVshare offers a complete coverage on the market. We only work with the most trusted RV insurance company, including an A-rated underwriter, with more than 70 years of combined experience.
Our RV rental insurance policy protects renters from the smallest of hiccups to unexpected acts of god such as a flood, earthquake, animal impacts, fires, and more. That's not all though, you're also completely covered with 24/7 emergency roadside assistance, at no cost to the renter or owner.
You'll be provided fast and free towing to the closest qualified service station, and even free tire service, for any repairs you may need on the road.
Travel Trailer Insurance Cost
Besides our never-ending options of high-quality RVs for rent, RVshare is known for having fair and clear prices. Fees are per day and automatically included in your rate. Normally, RV insurance rates are based on a number of factors such as driving history, but RVshare makes it super simple.
Rates are only based on if you're renting a motorized or non-motorized RV and the value of said unit.
Renting Out your Travel Trailer
Clearly, if you're a renter, using our insurance product beats all other RV rental insurance binder options available. But what if you're an RV owner and you want to know, "Should I rent out my RV?" The good news is that our insurance option is perfect for you too.
Owners can create a profile and list their RVs free of charge to start letting their RV pay for itself as soon as possible. It's quick, painless, and owners are in complete control of who they rent to when they rent, and how much to charge.
When you do list your RV and activate the free insurance we offer owners, you're automatically approved for $500,000 in liability coverage with the possibility of upgrading to $1,000,000! Owners who activate RV rental insurance are also automatically covered for comprehensive and collision coverage for the full value of their RV (up to $200k).
If you're RV is 15 years old or newer, you will be automatically approved whether you're renting out a trailer or a motorhome. There are absolutely zero fees, and your deductible is $1,500 payable from your security deposit.
RV Owner Rental Programs
If you're an RV owner who's excited about making money helping other families create memories that'll last a lifetime, the temporary insurance options we offer at RVshare are unmatched by anyone in the entire industry.
If you're an RV renter who's in the process of planning a family trip, RVshare gives you the opportunity of streamlining your entire search, rental, insurance, and overall experience with our robust platform.
As the world's largest peer-to-peer RV rental marketplace our goal is for you to spend less time worrying about logistics and more time behind the wheel of the perfect RV for your family!

Ready to learn more about RVshare's rental insurance? Visit our insurance page now!