Keeping your RV Safe and Secure
RV Owners
December 22nd, 2017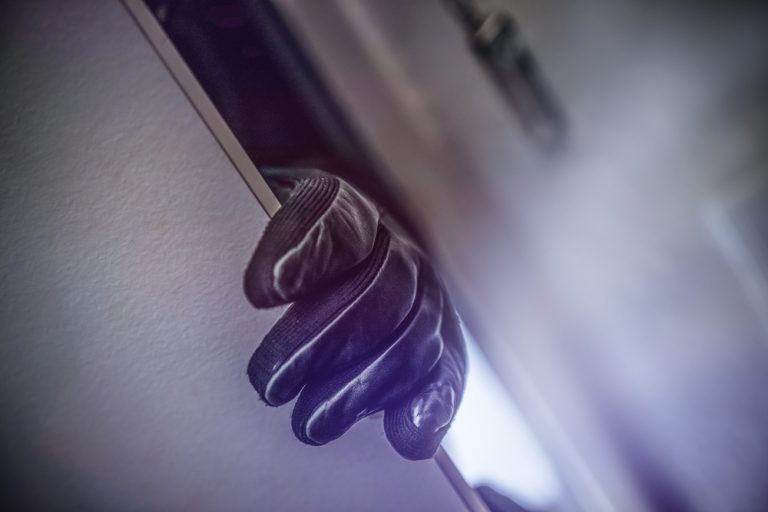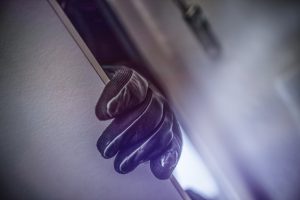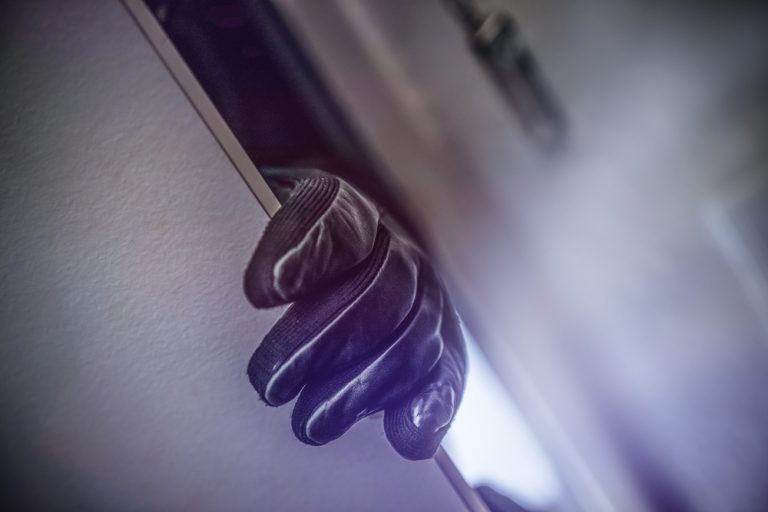 Your RV is a big investment, not to mention all the gadgets and goodies you store inside it. Many campers bring along expensive outdoor adventure gear like skis, kayaks, bicycles, and paddle boards, all of which can look like a gold mine to potential thieves. You might also have a valuable generator.
And obviously, ensuring your family's safety is the highest priority, even if you travel light and don't have any tempting objects on board. That's why it's imperative to take RV safety and security seriously, no matter where you're camping.
Of course, using common sense is key. You should always lock your doors and windows, hide valuables, and camp in areas where other RVers are present to decrease your chances of becoming a target. But for those of us who are extra concerned with security, there are tons of great technological options on the market today that can deliver peace of mind at surprisingly affordable prices.
In this post, we're going to talk about a variety of security systems you can use to batten down your RV's hatches, as well as remote RV lock systems and monitors that will help you feel assured and comfortable even when you're not inside your home away from home.
So, ready to get safe and secure? Let's do this!
How Do Wireless Security Camera Systems Work?
You probably already know there are a variety of wireless security camera systems available for home surveillance. But what is the best wireless security system to buy? And can a wireless security system be hacked?
In today's world, we do absolutely everything on our cell phones — and home security is no exception. There's actually a wireless security camera system you can monitor from the palm of your hand with your iPhone or Android smartphone.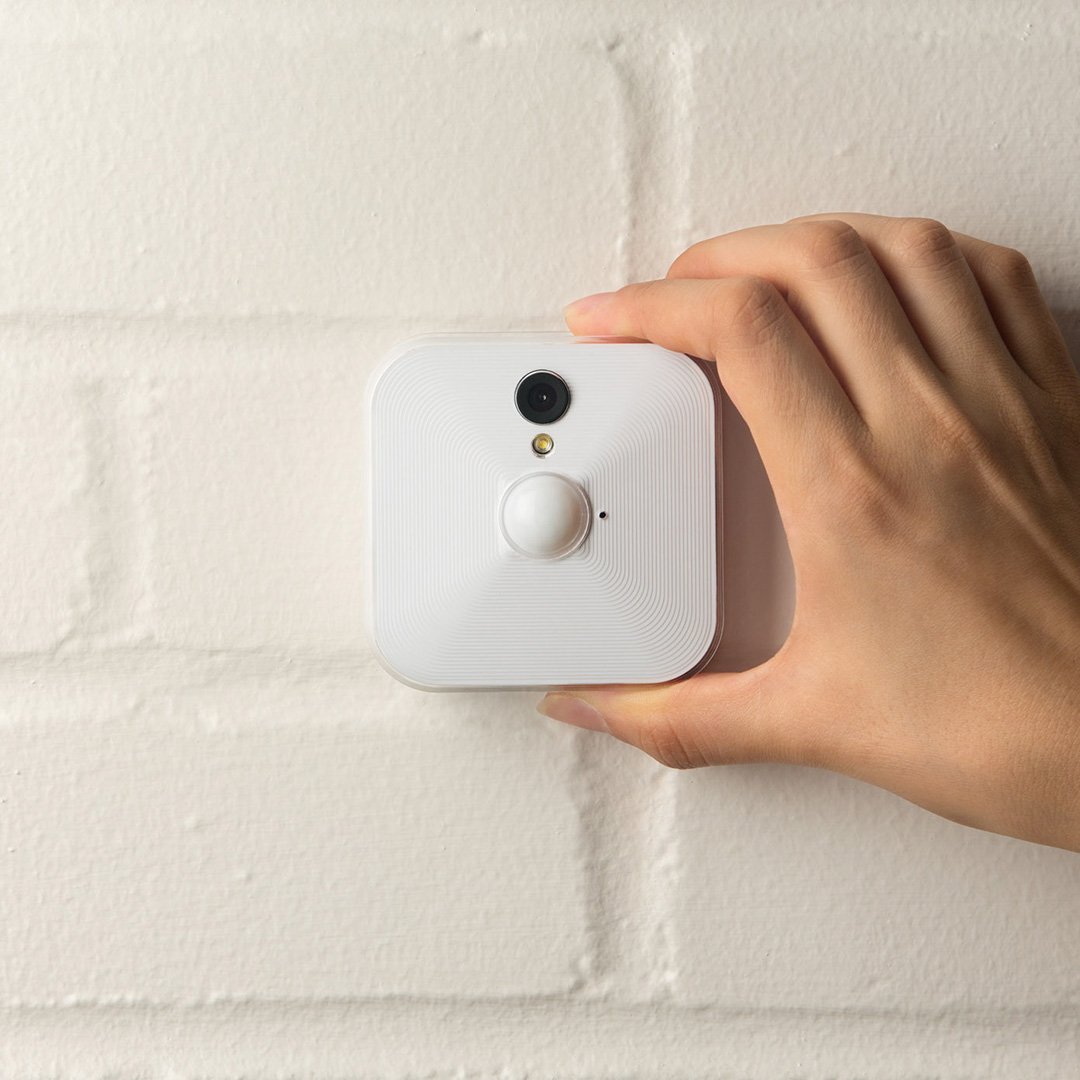 It's called Blink, and the way it works is super simple. You can install the wireless, battery-operated camera anywhere you choose, whether indoor or outdoor, and the surveillance systems will send a short video clip to your phone any time their motion detectors are triggered.
Blink is one of the best monitored wireless security systems, and it can be easily customized to your needs since you can simply move the cameras whenever you decide. It's also surprisingly cheap: you can get a two-camera Blink wireless home security set for just $169.99 on Amazon. That comes with free cloud storage, and the included double-A lithium batteries have an expected two-year lifespan.
Concerned about hacking? Although it's not impossible, you can use these tips to lower the chances. Keep in mind, too, that hacking requires effort — so a criminal would have to be motivated to do so for some reason. The view from your RV's front door probably isn't all that exciting!
Wireless Security System Battery Life
Even with a two-year life span, having to worry about battery life can be a pain. So if the cost of your security system isn't an issue and you're willing to go wireless, you can build your own surveillance fortress with a series of bullet cameras wired up to a central security center.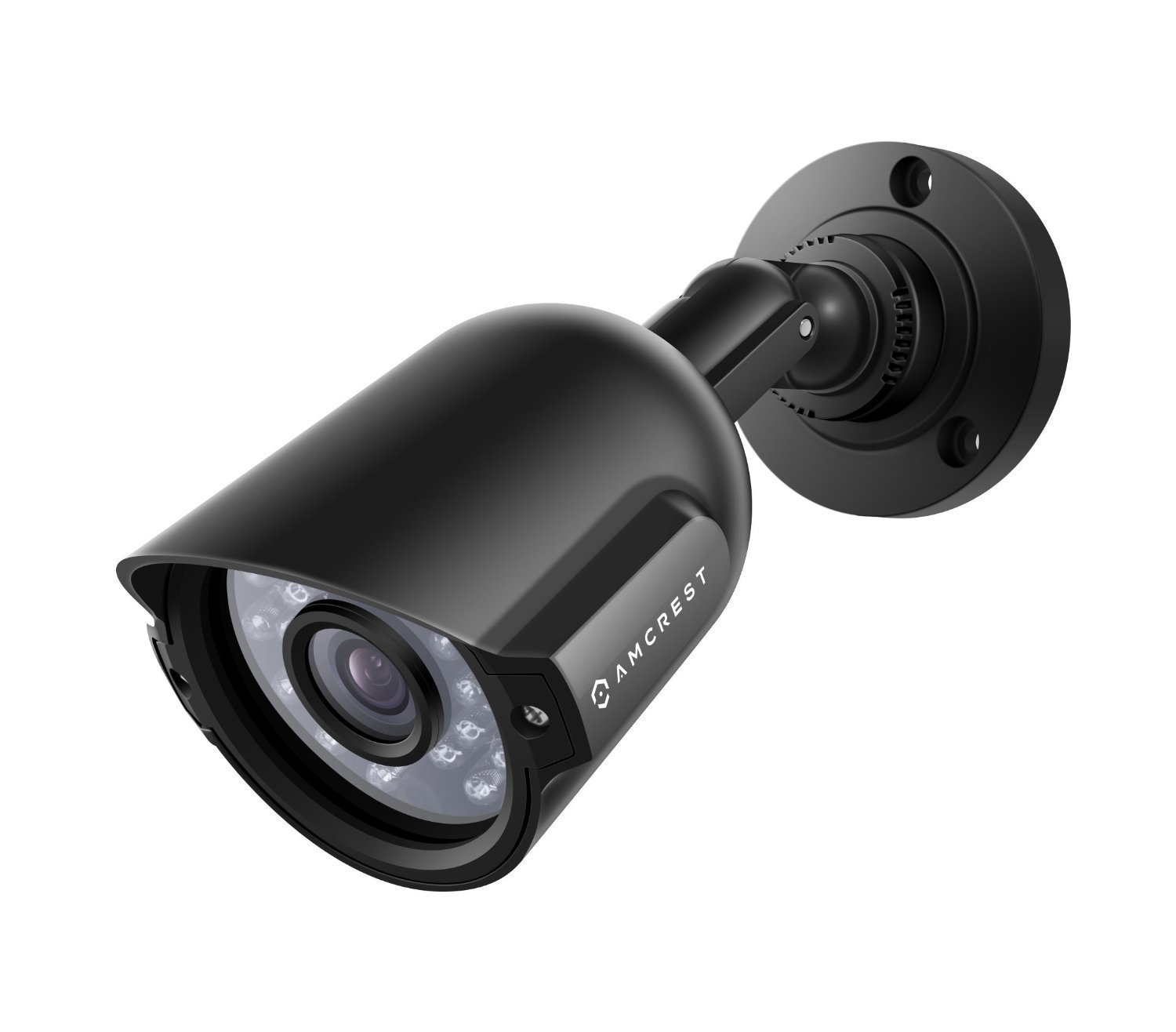 Starting at about the $300 mark, these security systems are higher tech and more professional than the smaller Blink wireless home security system, and they offer you the opportunity to monitor your rig from a variety of angles rather than just one or two. Many, including the Amcrest AMDV960H8-8B 8CH 1TB DVR Security Camera System, also have an option to view the live feeds right from your smartphone or tablet. However, they also require more setup time and effort.
Remote RV Lock
Another great technological innovation for RVers is the high security remote door lock, which can help you keep your door shut tight without dealing with losable (and replicable) keys. The Mobile Outfitters 296656 RV Lock with Remote Fob is one of the best keyless RV locks on the market, allowing owners to use a unique, secret access code to enter their RV, and allows the holder to lock and unlock the door from a short distance.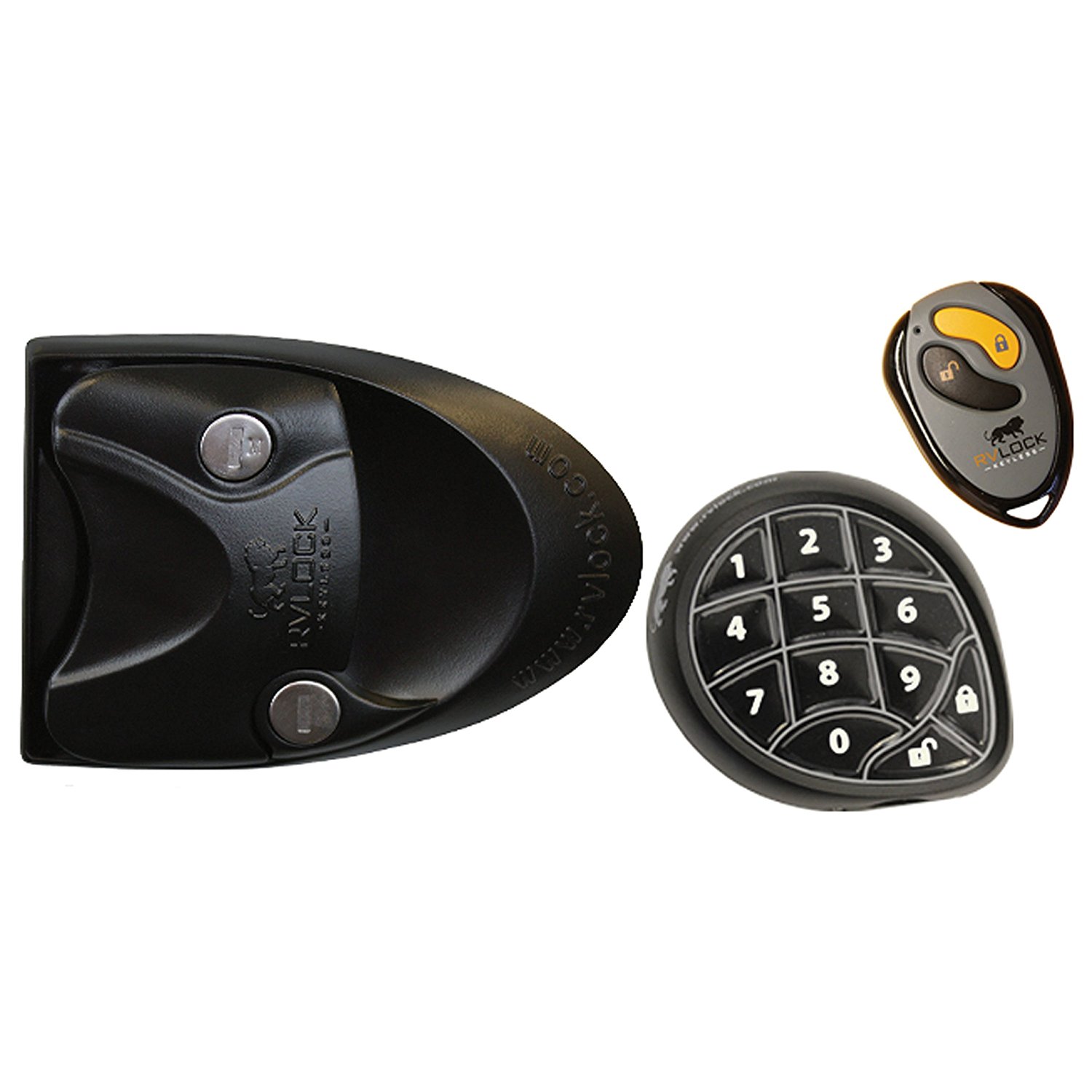 If you're worried about unauthorized access while you're inside your RV, you'll want to invest in a high security RV door lock with a deadbolt. (Even if your rig already came equipped with such a lock system, it's worthwhile to change out your locks every once in a while, especially if you've ever lent your rig to a friend or family member or if you rent your RV out on the peer-to-peer market. Hey, you never know!)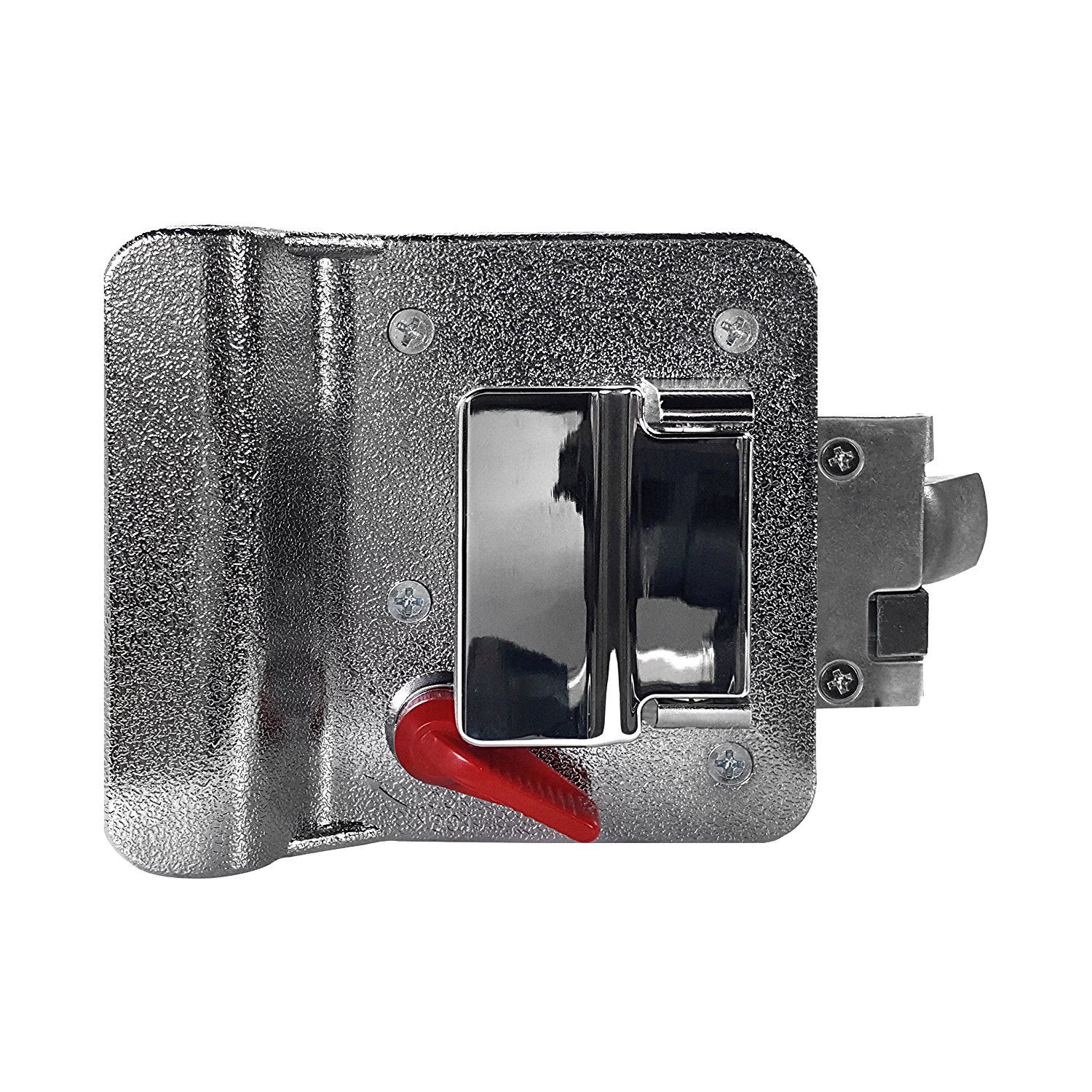 Fortunately, such systems are widely available at affordable prices: the RecPro deadbolt RV lock set has an overall four-star rating on Amazon, where it's available for less than $30.
RV Lock Troubleshooting
Locks are great — a simple, reliable technology for the most part. But what happens when things go wrong? It's possible to have a lock malfunction, or even to break a key off inside of one. (Trust me… I've done it!)
Specific RV lock troubleshooting will depend on the make and model of your lock as well as the issue you're encountering. Your best bet is to check your owner's manual and, if worst comes to worst, dial your local locksmith. Keep in mind, of course, that these professionals can charge a pretty penny for what seems like only a little bit of work. Obviously, your security is worth it… but be sure to build some extra padding into your emergency budget for lock-related issues, just in case!
As you can see, playing it safe while you're RVing doesn't have to be difficult or expensive. And even if you skip all these high-tech additions, just remember to follow your gut instincts, use common sense, and avoid risky areas and actions. And your house has wheels, so if something seems sketchy, don't forget: You can always drive away!
Camping is a remarkably safe activity with low levels of criminal activity, but you know what they say: better safe than sorry, Stay safe out there!
This post may contain affiliate links.