RV Parts & Accessories
June 12th, 2020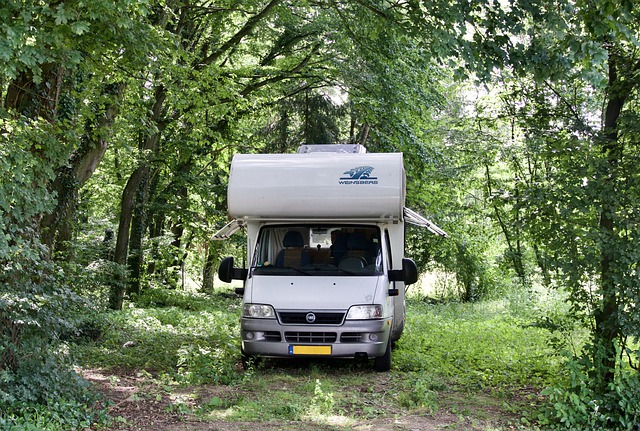 Although you may not want to spend too much time figuring out how RV power inverters work, you're going to want one to power your electronic devices when you're on the road. An RV inverter converts 12-Volt direct current (DC) battery power into 110-Volt alternating current (AC) power. It can also be useful in supplying emergency backup power to appliances like freezers, refrigerators, and other things you want running.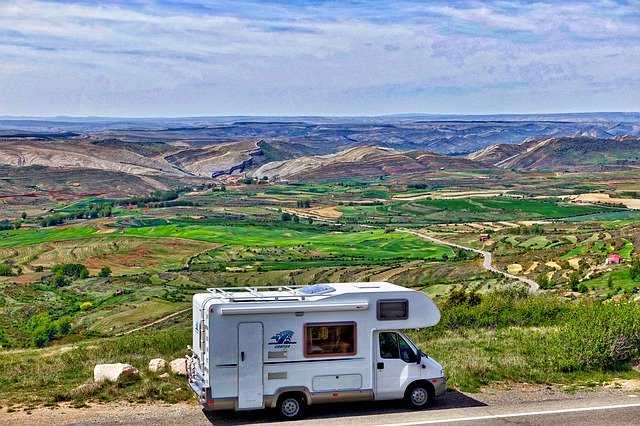 Best RV Inverter
As with many RV purchases, you have many choices when it comes to picking the best RV inverter. You'll want to consider how much you'll be using and relying on your RV power inverter when you research buying one for your motorhome.
What is the best power inverter for RV?
We'll take a look at five of the best RV inverters here. You may find that one of them perfectly suits your needs.
This 8,000-watt inverter packs plenty of power – 8,000 watts of continuous and 16,000 watts of peak power. It has overload protection, short-circuit protection, a cooling fan, and thermal shutdown. It can work with appliances, tools, compressors, and more up to 66 amps. Because it offers so much power, and is one of the best power inverters for RV, the price is higher than many other RV power inverters that offer fewer watts of power.
This inverter for camper has dual AC outlets and offers 3000 watts of continuous power. It offers overload protection, and has an LCD display that shows output and input voltage along with battery level. You can connect it directly to a 12-Volt DC battery and use it to power your microwave, TV, home electronics, and more.
This is considered one of the best pure sine wave inverters out there. It offers 3,000 watts of continuous power and 6,000 wats of surge power. It has thermal, overload, over-voltage, under-voltage, and low-voltage protection and is known for its stability due to its low harmonic distortion. It's also quite compact.
This inverter offers 2,000 watts of continuous power and has three outlets. It comes with a UBS charging port that allows you to charge electronic devices, and even appliances like a refrigerator. It includes overload, over-voltage, under-voltage, short circuit, and overheating protection. It also comes with a two-year warranty.
This high-powered inverter gives you 2,000 watts of continuous power, with 4,000 watts of surge power. It has three outlets and a USB port and works with personal electronics, TVs, microwaves, refrigerators, and more. It also has overheating, overload, short circuit, low-voltage, and over-voltage protection.
How does an RV Inverter work?
An RV inverter takes direct current from your motorhome's vehicle battery and converts it to alternating current. You can't use your electronic devices by plugging them directly into an outlet in your vehicle directly – you need to attach the inverter to your vehicle, then connect your devices to the inverter. This lets you use your regular electronic devices and appliances.
Different Types of RV Inverters?
There are a few types of RV power inverters.
Sine Wave
A sine wave RV inverter is the most common. The best rv inverters are sine wave because it is the strongest power and the most advanced. Sine wave RV inverters work with almost any appliance and are known for their impressive power. They are also the most expensive type of inverter.
Modified Sine Wave
Modified sine wave inverters are growing in popularity, because they are much less expensive but can still power most of the electronic devices and appliances you'd want to use. However, they also consume more battery power and do not have as much power as sine wave converters.
Square Wave
Square wave converters are the cheapest of the three. They can operate devices with universal motors, but they are limited to just those. They are not as popular as the other two types.
You'll want to consider the following when purchasing an RV power inverter:
How to install RV Inverter?
Your RV power inverter can be fairly simple to install, and there are several helpful tutorials on YouTube that can guide you through the process. The inverter connects to your battery and produces AC power with its own outlet or an outlet added to the RV for this. You could also use a standby inverter that is wired permanently in the RV so power from the RV inverter flows directly to your appliances. For that installation, you need to disconnect the shore power or generator cord from the original AC breaker box and connect it to a smaller AC breaker box in your RV.
How to use RV Inverter?
Your RV power inverter can be used to power up things like your TV, fridge, or electronic devices. Some higher-end power inverters can power up everything in your motorhome, although that is obviously much more expensive than using your inverter for just a few appliances. If you just want to charge your electronic devices and use it for one or two more things, you can just add a few outlets dedicated to just the RV power inverter. You can also use multiple inverters, served by just a single battery bank.
Although it may not be the most exciting part of planning your trip, planning for power and installing the best RV power inverter for you can save you trouble and make your time on the road much more comfortable!
Want more information on how to use electricity when camping off-grid? Check out these articles:
This post contains affiliate links. RVshare may receive compensation if you make a purchase after clicking on a product or service link.