Be The Super Hero Of The Campground With This Camper!
RV Decor & Unusual RVs
May 10th, 2015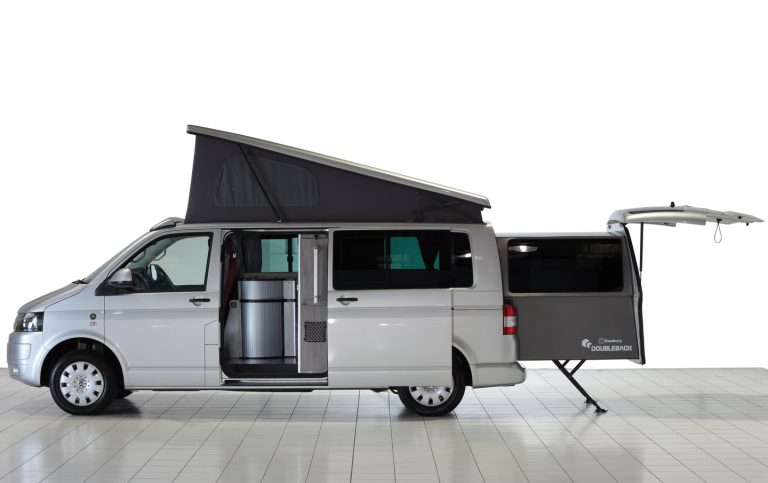 Imagine rolling into a campground in an average-looking VW van.  At least from the outside, everything looks average.  Yet with a push of a button this one-of-a-kind camper van evolves into an Iron-Man-style camping unit.  Boom!  The rear of the van expands outward, literally doubling your space.  Inside you will find a comfortable, open area for the whole family to hang out.  The roof pops up like a typical camper van to give more headroom and allow you to move, with ease, around the enlarged cab.  This Doubleback VW Camper is currently available in Australia, and is becoming the caravan of choice! However, it is not available in the U.S., and that is quite unfortunate.  This VW has a longer wheel base called a T5, and is a superhero camper on wheels.   Easy to maneuver, this is the perfect RV for "outback living."  Would you want one?  Do you think they should make them for the U.S. market?  How do you feel about the push button transformation?
Leave us your thoughts below and share this article with your friends.  Tweet it, Pin it, Like It, Share It… Like a boss!