RV Decor & Unusual RVs
September 14th, 2015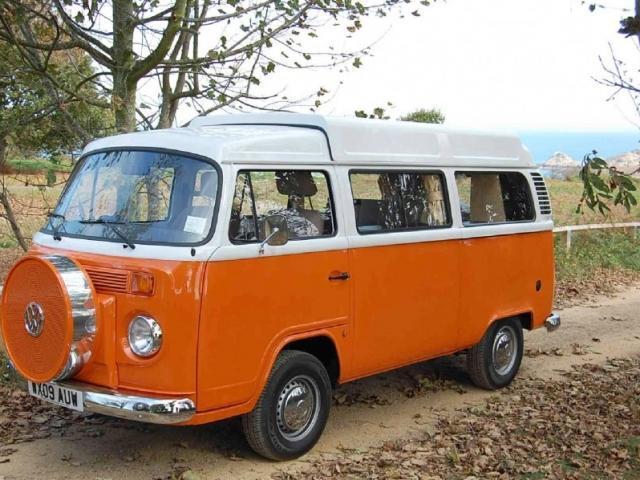 Do you wish VW still sold the camper van? If so, this article is for you. Recently a newly build Volkswagen Van was built in Brazil. The owner knew they wanted to have it made into a camper so they had Danbury of Bristol, UK do the work. Danbury has been doing VW camper conversions for many years and is offering new VW camper vans, fully converted for about $50,000 US dollars.
You must be willing to post a $5,000 deposit which is non refundable with your order. When the rigs arrive in Great Britain, they are stark white and Danbury creates a custom camper according to your specifications. You can choose the color, if you want a higher roof or bunk bed, and whether you want the unit blank or filled with BLING.
The build time is usually 4-6 months, depending on how busy they are. You can also decide on the color of the cabinets, the type of sink, oven, and other technology based choices. These VW Camper Vans carry a full 3 year warranty from Volkswagen.
What's stopping you! This is one opportunity that VW lovers should jump on! Of course, once the rig is in the U.K. you still have to ship it to the United States. Hmm.. that could get expensive, but I bet it's worth it.
What do you think? Would you order one from Danbury of Bristol? Leave your comments in the box below and then share this article with all your Volkswagen loving friends!