RV Decor & Unusual RVs
September 15th, 2015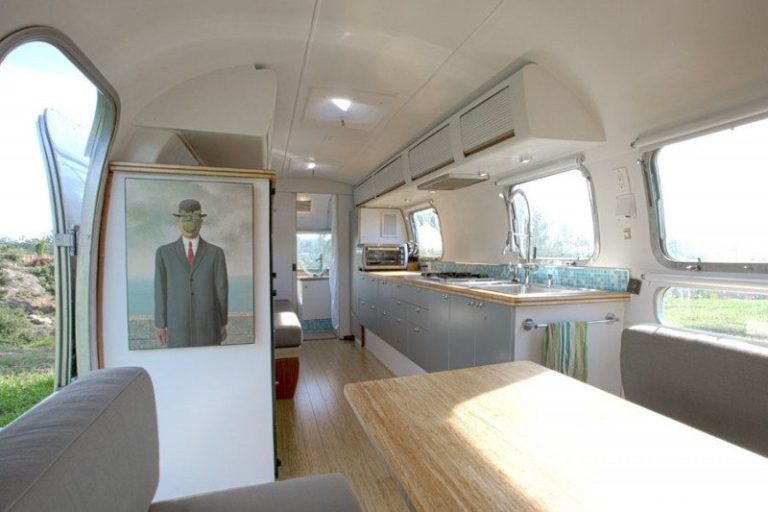 The clean modern lines of Airstream trailers encourage Matthew Hoffman to create great new designs. As an architect, Hoffman decided he wanted to downsize his life and work closer to his Santa Barbara clients. The only problem was the super high rent. Determined to make the change, Hoffman bought a 1978 vintage Airstream and converted it into a mobile office for his business.
The process of downsizing made him consider the value of his individual possessions. What he found was alarming. Instead of enjoying his large home and furnishings, he felt a great desire to push them all off a cliff and start over. Keeping up his stuff had become a burden. That's when he decided to make a massive change and start renovating other spaces for small living.
Today Hoffman renovates mobile trailers, boats, shipping containers, train cars and vintage trailers. Projects start at $120,000 and go up from there. His portfolio and his experience definitely show his expertise!
You can read more about his amazing work on Hofarc.com, or follow him on Instagram to see incredible photos of his renovations.