RV Owners
Last updated on April 21st, 2023. Originally published on July 31st, 2015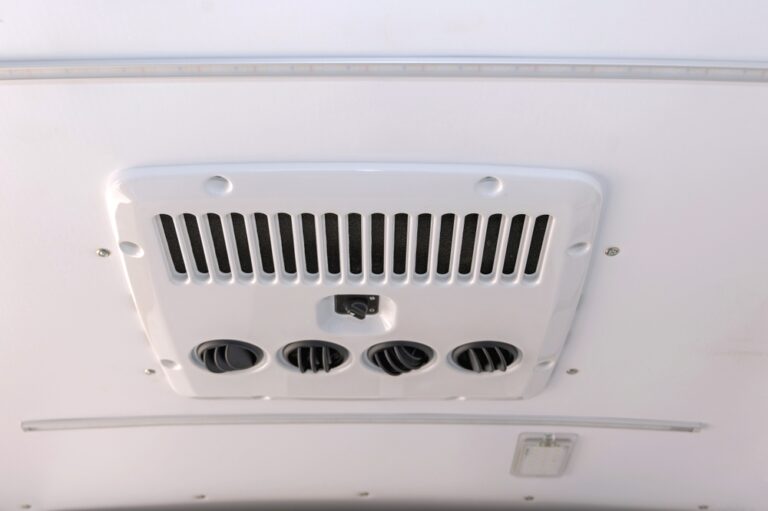 Coleman is one of the most prevalent and trusted brands in the RV and outdoor world, and among their many offerings is a whole slew of Coleman RV air conditioners to suit most every need. The extensive Coleman RV air conditioner collection is undoubtedly convenient but can be intimidating for the uninitiated buyer looking to find the perfect model for their own vehicle.
This comprehensive guide aims to condense the distinctions between the many Coleman RV air conditioner models into something digestible and easy to understand for prospective buyers. Let's start.
Where to Buy
Oddly enough, Coleman's air conditioners are not available through their standard online site, but only through certain third-party dealers. This makes them a bit harder to find, but the models remain the same. There are multiple online sites where you can purchase replacement parts, such as a Coleman RV air conditioner shroud, which is one of the biggest perks of purchasing from a big-name brand like Coleman. It's important to have ready access to Coleman RV air conditioner parts and could make the difference between buying a cheap new part and an expensive new unit.
Models and Options
All Coleman RV air conditioner models, if bought new, will include a manual that includes valuable information for easy installation.
The Standard Coleman:
The primary Coleman air conditioner for RV use is the standard Coleman 13500 BTU RV air conditioner. This 90-pound model installs on the roof of the RV near the ceiling vent. It's a large unit, but by most accounts easy to install and long-lasting. It's currently priced on Amazon and elsewhere just under $650.
The Coleman Mach Series:
Other models of Coleman air conditioners for RV owners include the Coleman Mach RV air conditioners. There are several different models within this umbrella, including the Coleman Mach 15 RV air conditioner, the Coleman Mach 8 RV air conditioner, and the popular Mach 3.
When shopping around, you'll notice some variation in BTU (British thermal unit) specs between various Coleman Mach RV air conditioner units. The simplest way to explain the difference is this: a higher BTU means a higher cooling power, and therefore likely a higher price. It's up to you to assess your cooling needs to decide if a higher BTU is worth the added cost.
Another consideration is the profile. These are all rooftop units, so they will increase drag when you drive your vehicle. A unit with a lower profile will create less drag, and thus allow better fuel efficiency. A lower profile Coleman RV rooftop air conditioner may sacrifice some of its power, or BTU. This is a game of trade-offs, so you'll have to decide what matters most for your needs.
The Mach 3:

According to Camping World's useful guide on the series, the Mach 3 Plus is one of the most versatile and top-selling RV air conditioners on the market, costing around $463 for a new model. It features "a large evaporator and condenser coils with raised lance fins to help dissipate heat," and is also equipped for a heating element add-on. Coleman also sells a Power Saver (PS) version of this unit for those willing to use less power but retain most of the power.
The Mach 15:

The Mach 15 is considerably more powerful, ranking as one of the most souped-up cooling systems you'll find in the world of RV air conditioners. With prices generally exceeding $600, the Mach 15 won't be worth it for many buyers, but for traveling in extreme temperatures, the 1/3 HP fan motor and 325 cubic feet per minute (CFM) output is almost certain to provide cool comfort.
The Mach 8:

The Mach 8 has its own advantages. The smallest of the bunch measures only eight inches tall but features two motors with two speeds. The larger motor is more powerful for hotter temperatures, operating at 300 CFM, while the smaller motor is ideal for keeping cool during quiet moments at night. Its lower profile shroud, the lowest in the industry, means it has less drag and provides for better fuel efficiency. If you can find these Coleman RV air conditioners for sale, they will generally cost around $700.
The Polar Club:

The Mach 8 is similar to, but not to be confused with, the Coleman Polar Cub unit, which has a slightly higher profile, measuring 10 and three-quarter inches. The 9200 BTU unit offers a great, environmentally friendly ratio between power consumption and cooling output. It's priced similarly to other models, at $659 online.
Installation & Repair
Most Coleman air conditioner RV units are similarly structured, meaning your Coleman RV air conditioner installation should be a similar experience no matter the model you buy. If you find the procedure difficult, there are multiple articles and videos that walk through the process with step-by-step instructions.
Similarly, if something goes wrong and you choose to undertake Coleman RV air conditioner repair yourself, you needn't look far for guides to repair and troubleshoot your unit. Local air conditioning repair businesses can help the process as well if you decide you'd like to pay for outside help.
The search doesn't end here. Coleman RV air conditioner reviews will be invaluable for your search, as they provide firsthand experience with such purchases, so you can know what to expect when your unit arrives. Luckily, this is a versatile, reliable brand, but doing the extra research to understand your purchase never hurts.