Urban Camping in Wisconsin
Urban Camping
September 23rd, 2021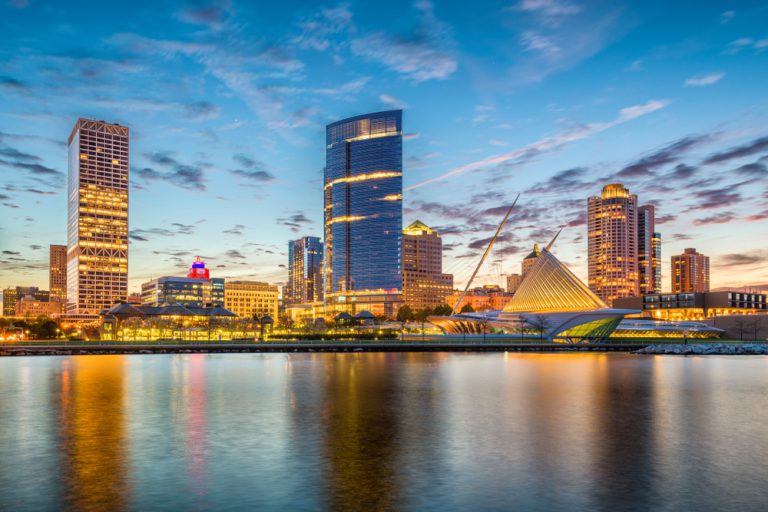 Wisconsin is a relatively flat state with its highest hill reaching just over 500 feet above its floor. The land is incredibly fertile, hence the 64,800 farms that take up over 14.3 million acres, or roughly 40% of the state's land, serviced by over 33,000 miles of streams and rivers. Lakes take up more space, over 15,000 of them, 60% of which remain unnamed. Still, there is plenty of room for large cities, such as Milwaukee with 600,000 people; Madison with over 258,000 people; Green Bay that serves 105,000 residents; and Kenosha at nearly 100,000. RV travelers love urban camping in Wisconsin because all of the cities have a friendly, small-town feel while still having all of the cultural amenities of a major metropolitan area.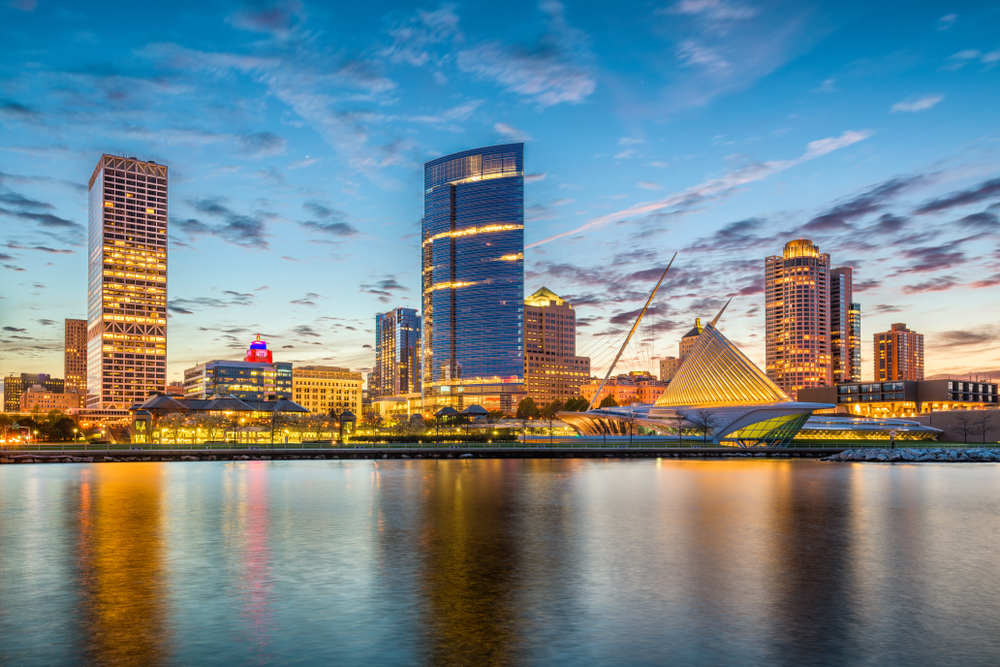 Urban RV Parks in Wisconsin
Yogi Bear's Jellystone Park Camp-Resort, Caledonia
A favorite of the urban RV parks in Wisconsin, the Yogi Bear's Jellystone Park Camp-Resort, Caledonia that features a fantastic amusement park including Yogi Bear's water zone, pedal carts, giant jumping pillows, and organized theme-oriented events. Sitting only 20 miles south of Milwaukee, the park provides an RV campground for an overnight stay, with 196 sites, of which 100 offer full hookups. The park provides restrooms, showers, a laundry facility, an enclosed dog run, and a dog park for its guests. 
Lake Farm County Park
Set inside Madison, next door to the downtown area, Lake Farm County Park is a well-maintained public area that offers 54 spaces for RVs up to 50 feet long, 39 of which provide a 30-amp or 50-amp electrical connection. The 328-acre park offers a public boat launch for easy access to 2,074-acre Lake Waubesa. Other park features include a fish cleaning facility, a wildlife pond, and a tower overlooking the lake and the Madison city center. 
Madison Campground
From Madison city center, the Madison Campground is a brief 24-minute drive north to De Forest. This pet-friendly campground provides 102 big rig spaces, 92 of which offer full hookups. An escort leads newcomers to their site and ensures that rigs are connected to the system and that the Wi-Fi is up and working. A camp store carries firewood, ice, and groceries. The campground includes fun family items like a rec hall with a game room, a heated swimming pool, a playground, and pedal carts. 
Cecil DePeau Bay Shore Park Campground
Cecil DePeau Bay Shore Park Campground lies 15 miles north of Green Bay's city center. The park offers 102 RV campsites, 90 of which have water and 30-amp or 50-amp service. An easily accessed dump station allows guests to clean their tanks and load them up with potable water. A boat launch provides easy access to the Green Bay arm of Lake Michigan. All sites have paved pads, picnic tables, fire rings and can accommodate the largest rigs. 
Apple Creek Campground
Apple Creek Campground is a favorite location for urban RV camping in Wisconsin. Situated 10 minutes south of Green Bay, the campground is the perfect spot to stay while seeing the sites. The campground features 138 well-spaced campsites in a 20-acre wooded area. The park provides water and 30-amp or 50-amp service along with a dump station, restrooms, showers, and laundry facility. A camp store and clubhouse that provides the essentials such as groceries, firewood, and ice. 
Cliffside County Park
A 17-minute drive northward from Kenosha, the Cliffside County Park is a pet-friendly RV campground that offers 92 spaces on a 233-acre area with water and 30-amp or 50-amp electrical service. A comfort station includes sinks, toilets, and showers for campground visitors. Guests are welcome to use the children's playgrounds, basketball courts, softball fields, and soccer fields in the county park area when relaxing from their journeys to Kenosha and its incredible array of shops and restaurants.
Happy Acres Kampground
Located only 13 miles west of Kenosha, Happy Acres Kampground provides a family experience that is fun, exciting, and full of activities. The campground's central features include a large fishing pond stocked twice per year, a swimming pool, and a mini-golf course. Over 175 RV spaces are available under the shade of mature trees, and there's a dump station on site. Restrooms and showers are provided, and a camp store carries essential supplies like groceries, RV supplies, firewood, and ice. 
Where to Urban Camp in Wisconsin
In a state like Wisconsin with a vast amount of its land dedicated to farming, communities tend to be farther apart and densely populated, leaving no mystery of where to urban camp in Wisconsin. Many cities lie along the two great lakes that border the state, Lake Michigan on the east and Lake Superior on the north. Cities like Marinette, WI, and Superior, WI, line the shores of the Great Lakes with celebrated RV campgrounds. The state's rivers also attract visitors to sites like Wisconsin Dells in south-central Wisconsin, where the Wisconsin River plunges through a deep gorge in a series of rapids and waterfalls.
Urban RV Camping in Wisconsin
Wisconsin is a big state with a huge sky and a reputation for friendliness. The communities in the state are constantly hosting events of one type or another. An RV traveler has no trouble finding excitement and fun in Wisconsin. To ensure your timetable, pack all your essentials, even unforeseen items like sunglasses, fishing poles, canned goods, clothing changes, and linens. Before you head out on your trip, check out our blog for more RV travel tips and ideas.
With an RV rental, your urban vacation will be a little more comfortable! After you've spent a long day exploring the city, you can relax around the fire at your campsite. Then, retire inside to enjoy all the comforts of home onboard your RV. Plan your perfect urban getaway with an RV rental from RVshare.