RV Decor & Unusual RVs
August 3rd, 2015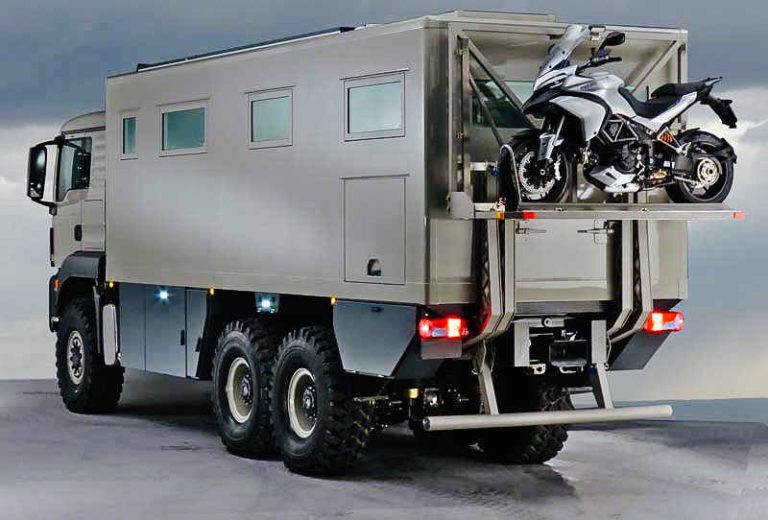 Mad Max meets GI Joe. This Action RV looks like it just rolled off a movie site. The truth is, the Action Mobil's Global XRS 7200 is a one of a kind, go anywhere, hi tech Motorhome.
Just like a traditional RV, the Global offers sleeping and lounging areas. Unlike most RVs though this 6×6 rig can conquer just about anything that gets in its way. Sand dunes? No problem. Snow in the mountains? Bring it on!
The Global offers a cool hydraulic lift to raise and lower your motorcycle when needed. Storage compartments hold every toy needed for world domination. Solar panels help make the Global a fortress when living off-the-grid.
Do you love it? If so, you can order one custom created for your personal lifestyle. The price? Well, if you have to ask, you probably can't afford this RV. For full information on this epic machine visit the Action Mobile website.
What do you think? Would you like this type of RV? Where would you take it? Add your comments in the box below.
Like this article? Sharing it with your friends. Pin it, tweet it and post it. Thanks.