What are the Most Popular Beaches in Nevada?
A beach day might not be the first thing you think of when you think of Nevada — our gamble is that you probably more readily conjure a casino. But make no mistake, this sandy southwestern state is home to some of the best lake beaches in the country. (Don't believe us? We have two words for you: Lake Tahoe.) Without further ado, here are the 10 best bets for those in search of a beach day in Nevada!
Top Beaches in Nevada
1. Burnt Cedar Beach
2. Sand Harbor Beach
3. Chimney Beach
4. Secret Cove Beach
5. Round Hill Pines Beach
6. Nevada Beach
7. Lahontan State Recreation Area
8. Walker Lake State Recreation Area
9. Boulder Beach
10. Cottonwood Cove Beach
Nevada Beaches
Dive into the shimmering waters or stroll along the golden sands of these ten beautiful Nevada beaches.
1. Burnt Cedar Beach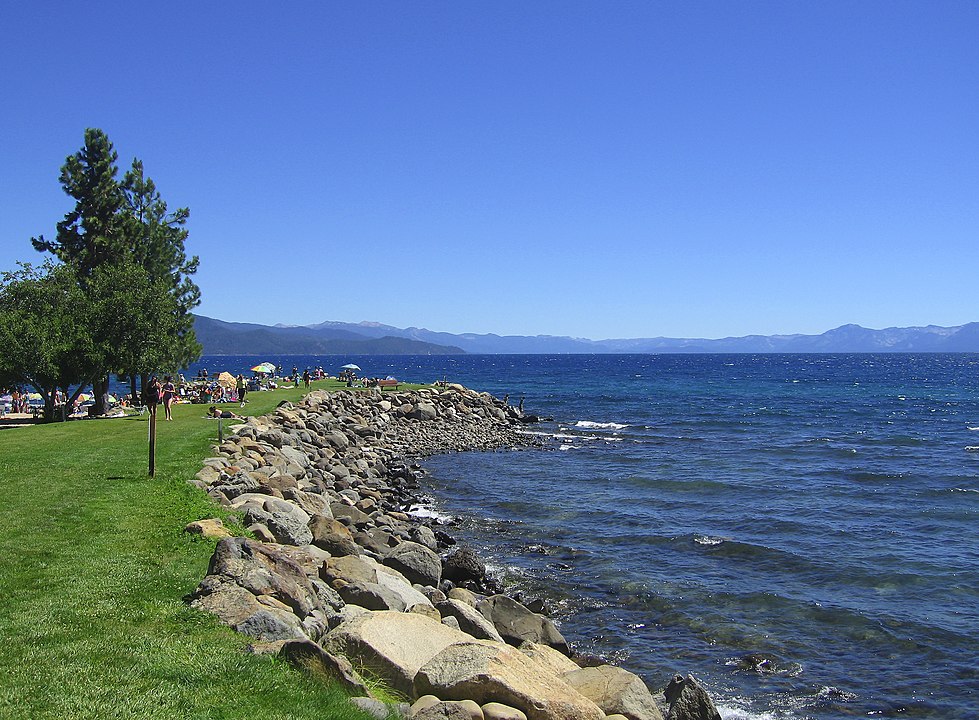 Nestled along Lake Tahoe's northern reaches, close to the place along the north shore where Nevada runs up against California, Burnt Cedar Beach is one of the first sandy stretches you'll encounter along the lake, adjacent to the popular destination city of Incline Village. The golden-white sands are backed up by rolling green grasses, which perfectly mirror the turquoise waters families can wade out into along this stretch of shore. As is true of all of Lake Tahoe, stunning mountains stand sentinel in the background, creating the perfect atmosphere for a totally unique beach day in the desert.
Things to do near Burnt Cedar Beach: Incline Village offers all the amenities you need to conduct a killer vacation, including some excellent eateries and outdoor shops so you can ensure you have all the adventure gear you require. In the winter, this community serves the nearby Diamond Peak Ski Resort, which is a great place to hit the slopes. Here are some RVshare rentals near Burnt Cedar Beach.
2. Sand Harbor Beach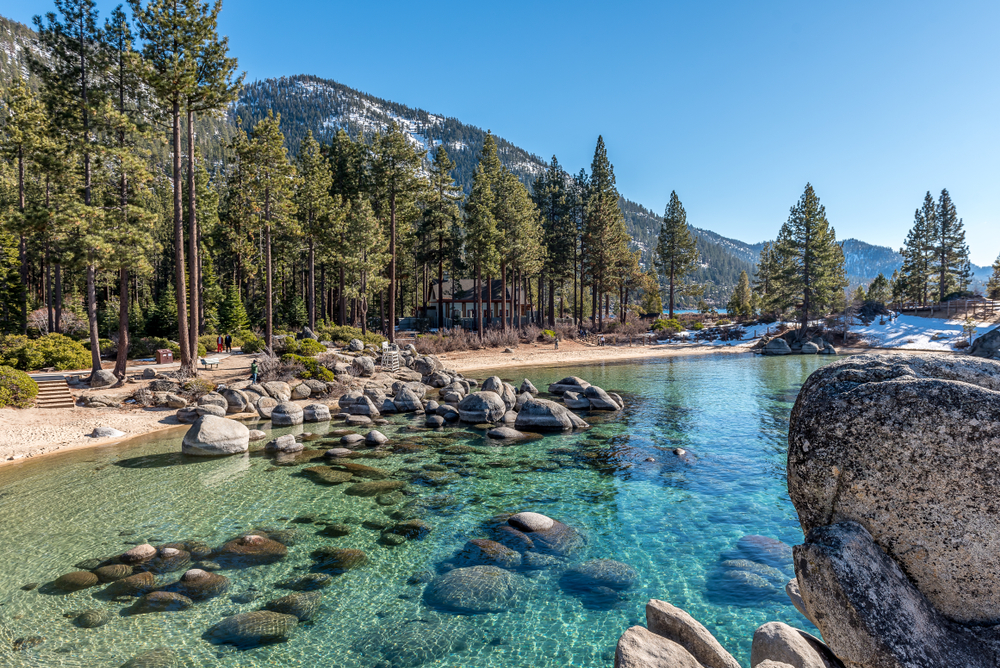 Continuing down along the stunning scenery that lines Nevada's Tahoe Boulevard, Sand Harbor Beach awaits under the shadow of Herlan Peak, a soft, sandy beachside with rugged backwoods hiking trails available within walking distance. If you choose to forego the sweat-producing adventure and simply sit on the beach, however, you won't be missing out; this beach is prized for its pristine waters, which you can see right through to the bottom, as well as a built-in beach volleyball court for those who don't want to go too far to get their exercise. These waters are also beloved by stand-up paddleboarders, kayakers, jet skiers, SCUBA divers and more!
Things to do near Sand Harbor Beach: Herlan Peak, which stands sentinel just behind you as you enjoy this beach, is the tallest escarpment along Lake Tahoe, and is accessible via a relatively easy (which is to say, no technical skills or equipment required) hike. Tunnel Creek Road travels up about 2,600 feet in the course of 5.5 miles, and that's before you turn around for the downclimb, so do be sure you're prepared before you take on this adventure! Here are some local RVshare rentals.
3. Chimney Beach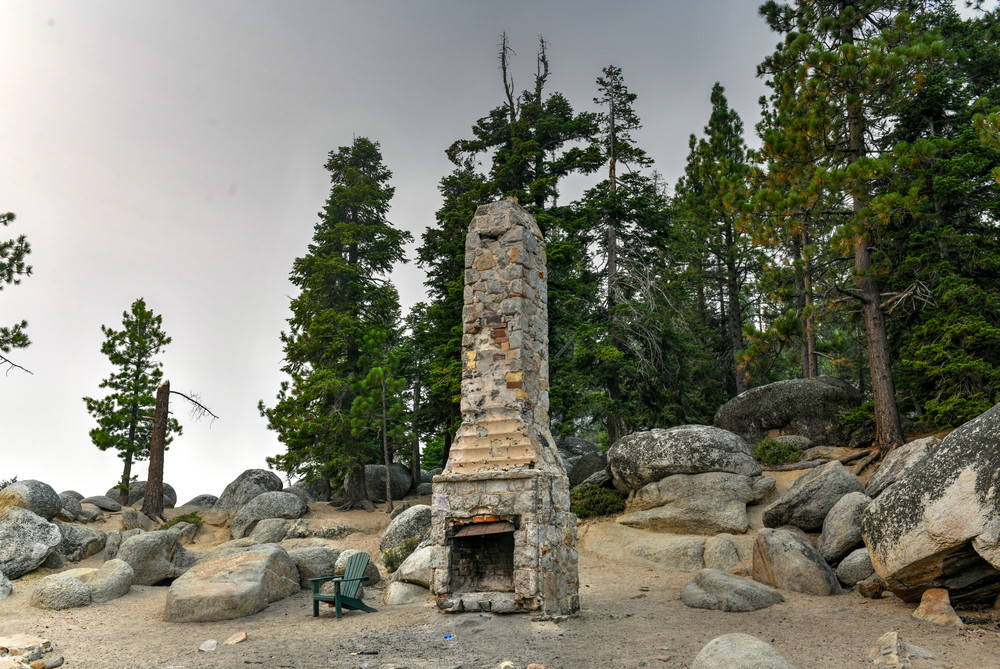 Further south still, almost due west of Carson City, Chimney Beach is a small but stunning stretch of Lake Tahoe beachfront that, yes, does actually feature a chimney built into the beautiful surroundings. The stone-strewn sand is soft and perfectly angled for getting a great sun tan, and this beach is pet friendly, which makes it easy to visit with all members of your family accounted for, including the furry, four-legged ones. The beach is accessed by a short downhill walking trail, giving it the added benefit of being hidden to some degree, and therefore less crowded than some of the other beaches on this list. Additionally, nearby public restrooms make it easy to stay clean and comfortable all day long.
Things to do near Chimney Beach: Nearby Carson City is a worthy vacation destination in its own right, even if you skip the lake entirely… though we certainly don't recommend you do! Check out the Nevada State Railroad Museum or swing by Kings Canyon Waterfalls for a picture. Here are some local RVshare rentals.
4. Secret Cove Beach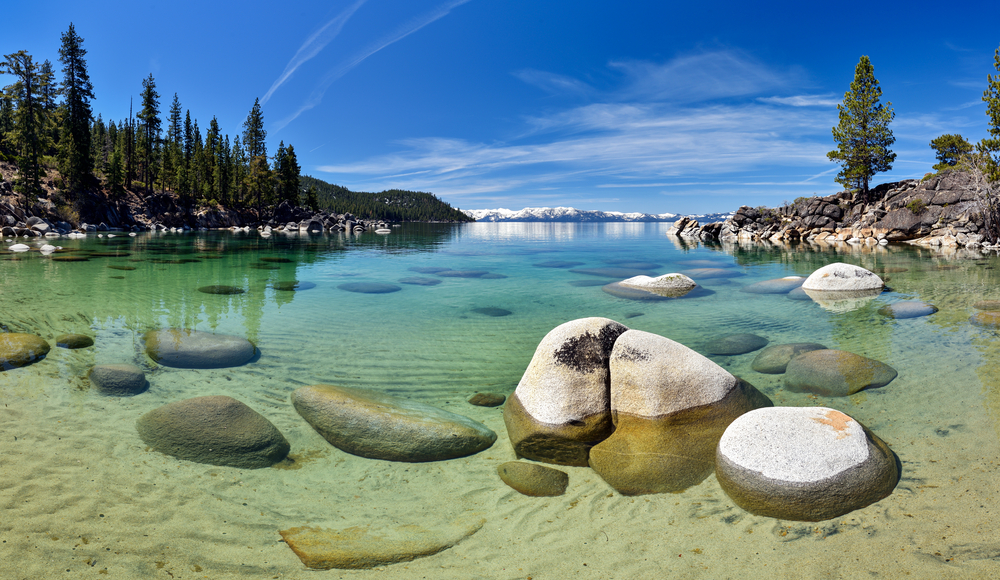 Maybe you're looking for a slightly spicier beach day — maybe one you leave the kids home for. Hey, it's Nevada, after all; what happens stays! If so, we recommend you check out Secret Cove, a nude beach just a couple miles south of Chimney Beach, situated, as its name suggests, along a shimmering cove that presses inward along the coastline. This intimate beachfront offers crystal clear waters and soft sands, with large, smooth stones completing the desert beach scenery. There is a short hike to access it… but hey, considering that you may be in a state of undress, it might be a good thing that it's not super easily accessible!
Things to do near Secret Cove Beach: Immediately behind this beach, check out the "escaleras de bajada," which translates to "descending stairs" in English. These unique rock formations offer a great spot for a photo opportunity as well as a fun climbing activity, and are sure to be a worthy addition to your Insta grid. Here are some local RVshare rentals to consider for your stay.
5. Round Hill Pines Beach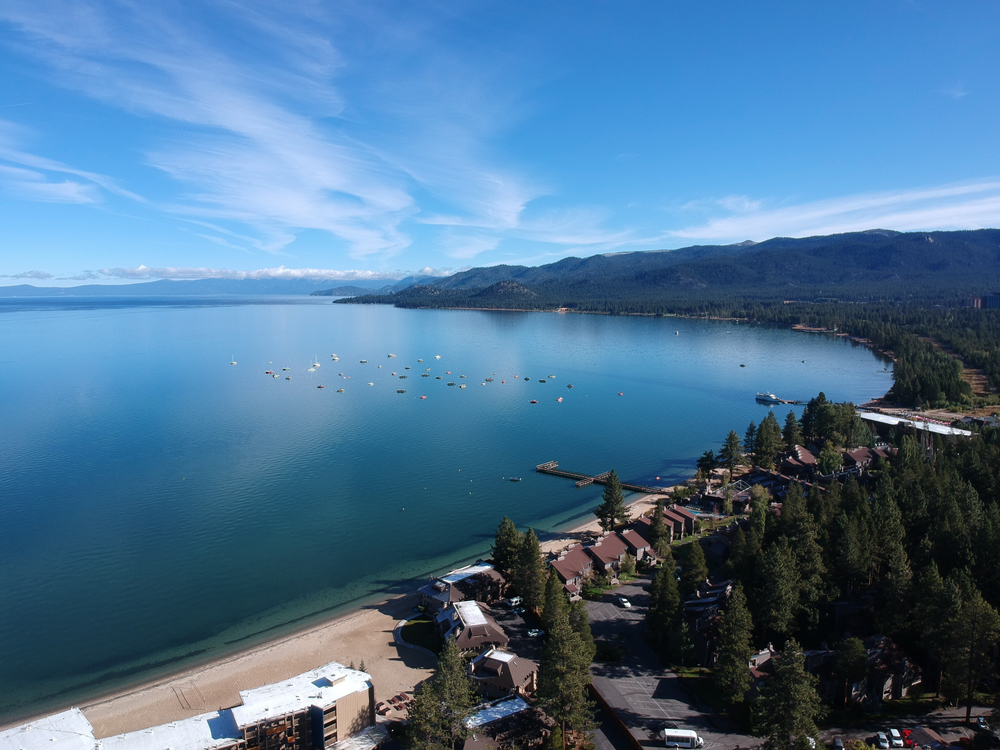 It's not that common that we put a private resort beach onto these lists; after all, we want to ensure that everything we recommend to our readers is relatively easily accessible and not in any way exclusive. That said, Round Hill Pines Beach is a bit of a special circumstance, just because it's so beautiful, it deserves a place on any top-1o list of beaches in Nevada. Known as one of the most family friendly beach options in the state, this lake coast is completed with a swath of amenities that make it easy to while away long, lazy days under the sun, including an on-site bar and grill where can grab drinks and grub and a nearby marina from which to rent and launch boats of many types, shapes, and sizes.
Things to do near Round Hill Pines Beach: Just outside of the very small town of Round Hill Village (population 1,649 at the 2000 census, the last one taken before demographic information was split among a couple of local zones), this resort beach is comfortably off the beaten path but still within easy access of true necessities. There's also some great hiking to be done in this part of the state. Here are some local RVshare rentals to consider.
6. Nevada Beach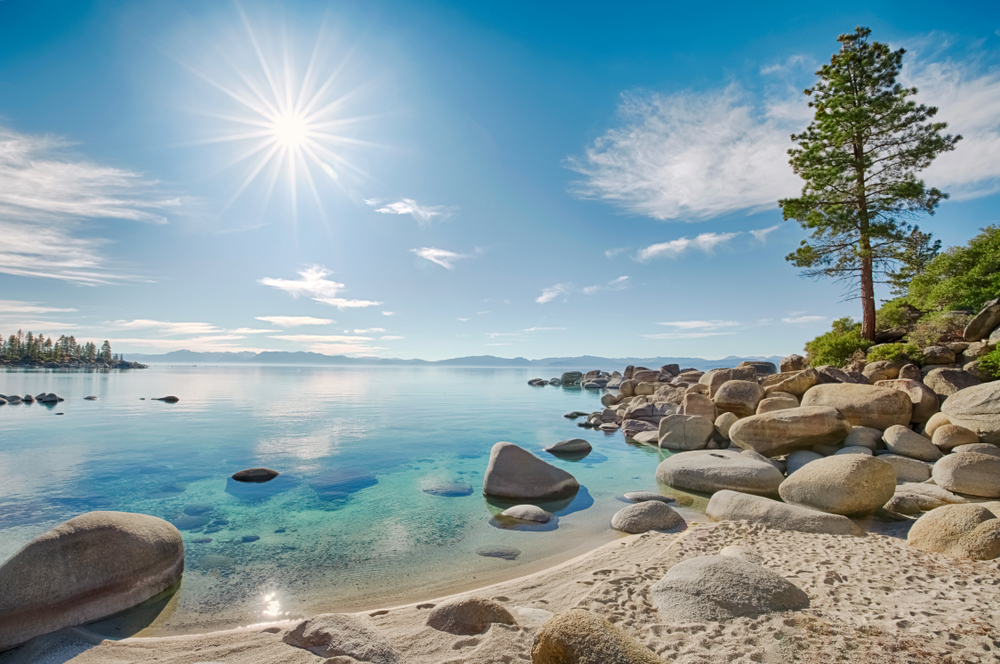 The southernmost Nevada Lake Tahoe beach we'll discuss on this list, Nevada Beach is easily one of the most picturesque sandy shores in the entire state… which makes sense, given it has such a preeminent title! Along with its unmatched appearances, this beach is also popular thanks to its well-thought-out bevy of amenities, including ample free parking, on-site snack bars and food vendors, picnic tables to enjoy your meals at (whether bought or brought), and nearby kayak and canoe rentals, just for a start. There's also a nearby public campground that offers dry sites if you wish to stay the night right along the water's edge.
Things to do near Nevada Beach: Another beach in the vicinity of Round Hill Village, this beach is serviced by the small local community when you need resources and amenities, but is still far enough away from it all that you'll feel like you've gotten — well, away from it all. Here are some local RVshare rentals to consider for your stay.
7. Lahontan State Recreation Area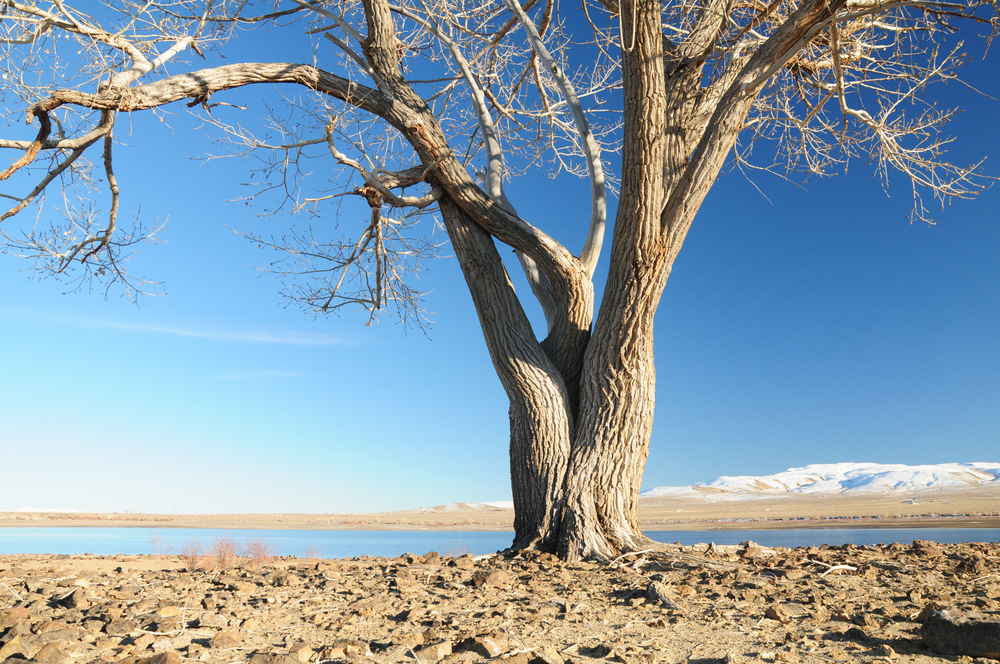 As wonderful as Nevada's Tahoe-side beaches are, they aren't all the state has to offer! The Silver State also boasts a variety of smaller inland lakes, many of which feature beautiful lakeshores perfect for swimming, sunbathing, and strolling — and Lahontan State Recreation Area is one of our favorites. Encompassing the borders of the long and curving Lahontan Reservoir, this preserved wilderness offers a number of beachfronts and lake access points, but one of the best is Silver Springs Beach along the western shore. Soft, smooth sand blends seamlessly into the water, making it feel like you're on the edge of the world — in a good way.
Things to do near Lahontan State Recreation Area: The small nearby city of Silver Springs doesn't have much, but it does have a casino (of course). Plus, it's all less than an hour from downtown Reno, if you're really in need of the bright-lights-big-city atmosphere. Here are some local RVshare rentals to consider.
8. Walker Lake State Recreation Area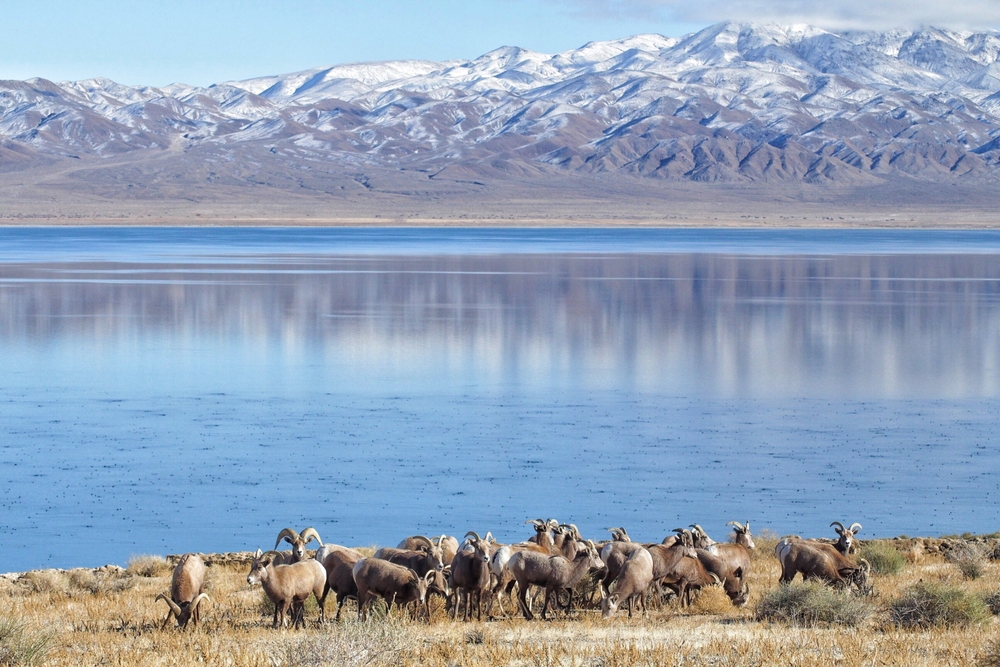 Another inland Nevada lake very worth checking out is Walker Lake, which is preserved and protected by the Walker Lake State Recreation Area on the southwestern coast. This small but beautiful park features a sandy lakeshore beach as well as nearby boat harbor access, opening up the full potential of this 30,000-acre lake, which measures an impressive 12 miles long by 5 miles wide. Along with plain-old swimming and sunbathing, this lake also offers ample opportunities for bird-watching, wildlife-spotting (peep the bighorn sheep above!), picnicking, and water-skiing, and there are campgrounds that are large enough to accommodate RVs in the nearby vicinity as well.
Things to do near Walker Lake State Recreation Area: Tucked just inland of the elbow of Nevada, this inland lake is approximately two hours from Carson City and five hours from Las Vegas. Which is to say, it's pretty deep in the wilderness… which is exactly what makes it such a special getaway. Here are some local RVshare rentals to look into if you're looking for a home away from home.
9. Boulder Beach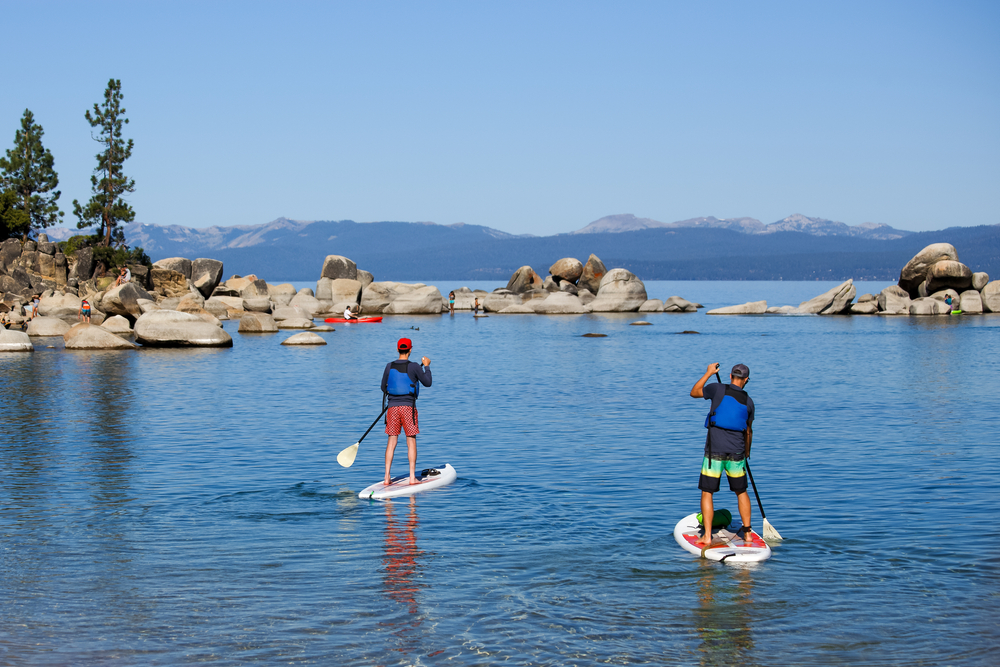 Lake Meade is one of the most famous recreation areas in the United States, let alone the southwest — and while many of its most noteworthy access points and beaches are on the Arizona side, Nevada doesn't get cut out of the fun entirely. Boulder Beach, which lies on the westernmost terminus of the lake just a short way from the Hoover Dam outside of Boulder City, is a well-known and well-developed lake beach opportunity, boasting a designated swimming area as well as picnic pavilions, a nearby fishing pier, and a playground for the kids. Vault toilets complete the amenities, and it's all just a stone's throw from the very popular and well-maintained Lake Mead RV Village — and there are plenty of other great campgrounds in the area, to boot!
Things to do near Boulder Beach: If you haven't yet (for some reason), you absolutely must check out the Hoover Dam, which is as interesting from a historical perspective as it is a cultural and engineering one. And, of course, all of these recreation opportunities are less than an hour from Las Vegas — not counting any traffic you might encounter, that is. Here are some local RVshare rentals and campgrounds to look into.
10. Cottonwood Cove Beach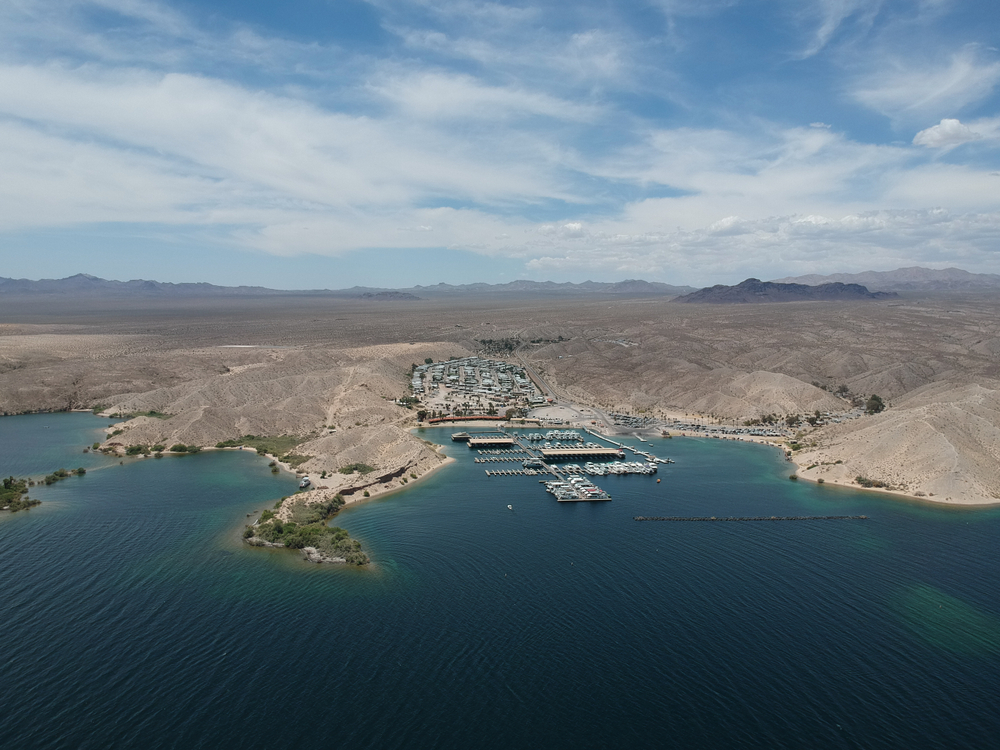 Along the southern corner of the state, the Colorado River bellies out into what's known as Lake Monroe, which the California-Nevada border straddles. On the Nevada Side, Cottonwood Cove Beach offers the perfect opportunity for a sandy lakeside getaway complete with a nearby marina, ample camping opportunities, and plenty of other amenities — all in the depths of the desert, where the night skies are black and star-filled at the days are far less crowded than the ones a while north in the city.
Things to do near Cottonwood Cove Beach: The closest nearby town of Searchlight had a population of just over 500 in the 2010 census, which is to say when you come to Cottonwood Cove Beach, you're getting pretty far away from it all. But for many of us, that's exactly the point — and if that sounds like you, check out these local RVshare rentals, which can make your private getaway that much more serene and easy.
Planning an RV Trip to Nevada
While the beaches in Nevada are certainly epic, they're also just the beginning when it comes to all the excitement a desert vacation can offer!
An RV trip is the perfect way to string together a road trip and see it all. From the best peer-to-peer RV rentals in the state to the best state parks and campgrounds to take them to, we've covered everything you need to know to create the perfect Nevada vacation. Oh, and we've also written guides to Las Vegas and Reno for those of you who are in for the bright light cities that can set your soul on fire.
Good luck!