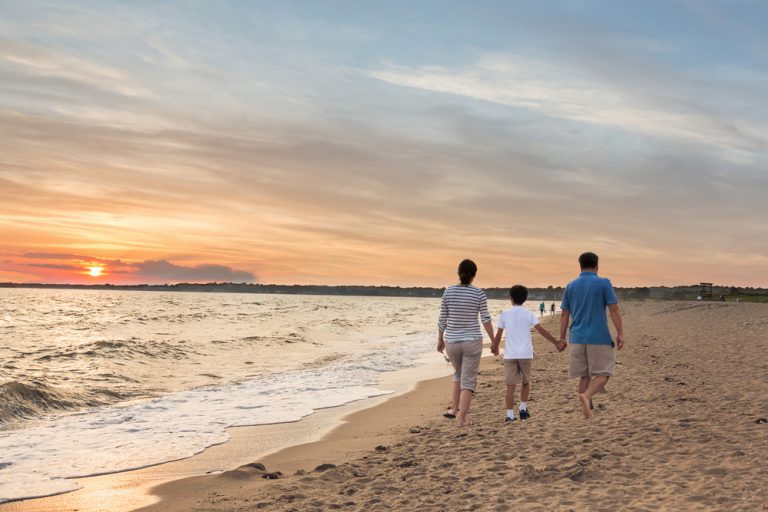 What are the Most Popular Beaches in Connecticut?
With almost 100 miles of ocean coastline, Connecticut may be small, but it's undeniably mighty when it comes to offering beaches scenic and serene. From spots just outside of Samford to those further up the Long Island Sound toward Mystic, we've gathered this list of some of the most popular and beautiful beaches in Connecticut — so you won't miss any on your next trip!
Top Beaches in Connecticut
1. Calf Pasture Beach
2. Compo Beach
3. Sherwood Island State Park
4. Silver Sands State Park
5. Hammonasset Beach State Park
6. Clinton Town Beach
7. Harveys Beach
8. Hole in the Wall Beach
9. Waterford Beach Park
10. Ocean Beach Park
Connecticut Beaches
Here are the top 10 beaches in Connecticut that every visitor to the state should have on their list.
1. Calf Pasture Beach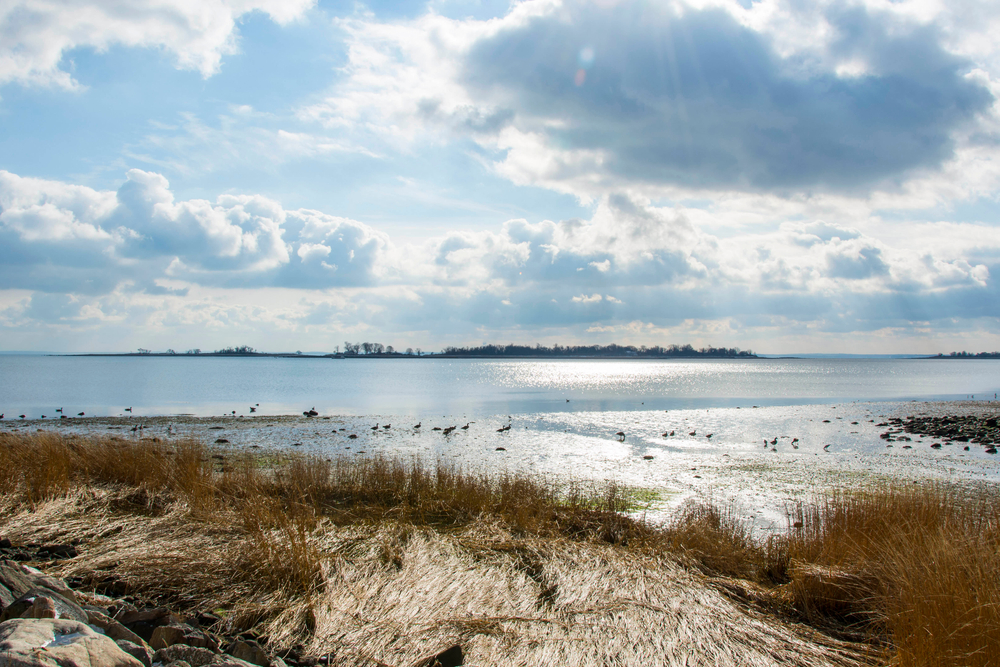 Despite its name, you won't find any cattle lazily grazing the day away here — though if you'd visited back in the 17th century, you would have. Calf Pasture Beach was once used to house livestock by early settlers, but today, it's a sandy and shimmering stretch of coastline complete with amenities like a boat ramp, fishing pier, volleyball courts, baseball diamond and even a skate park. With so much to keep you busy, don't forget to simply kick back and relax along the coast, which is also a waypoint on the Norwalk Island Canoe and Kayak Trail. On Fourth of July, Norwalk residents gather here for a pyrotechnics show you don't want to miss if you're in the area.
Things to do near Calf Pasture Beach: There are many other beaches worth exploring in this area, several of which will be on our list, as well as the nearby Taylor Farm Dog Park for those traveling with furry companions. Norwalk also offers the Stepping Stones Museum for Children and The Maritime Aquarium, both of which are worth visiting. Here are some local RVshare rentals to check out.
2. Compo Beach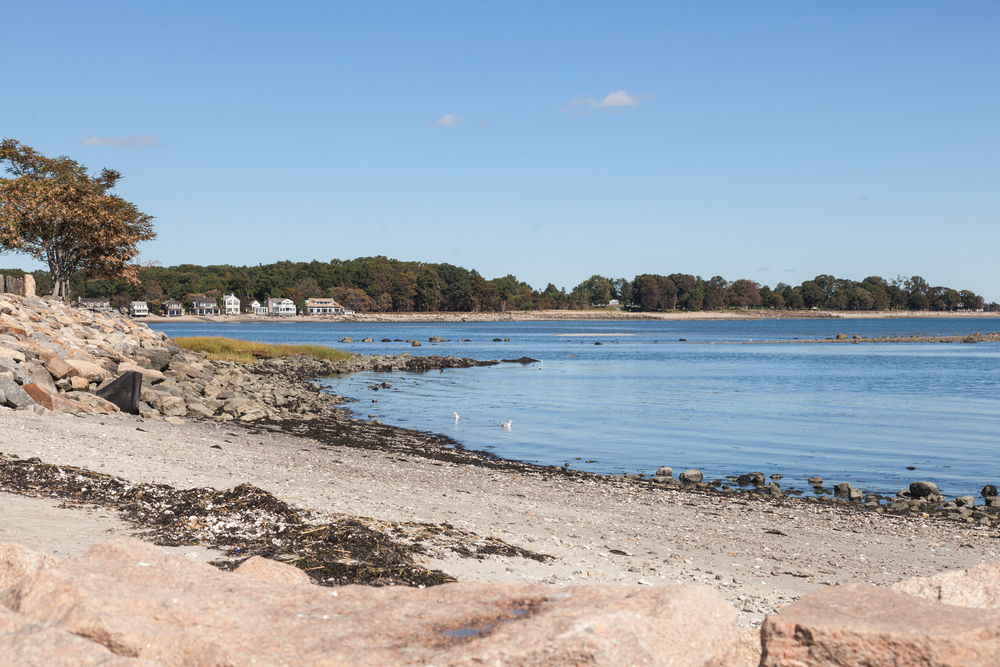 Uniquely positioned between the Long Island Sound on one side and the Saugatuck River on the other, Compo Beach is one of the most popular beach day getaway options for those living in southwestern Connecticut — and the beach offers the amenities you'd expect for such well-known stomping grounds. Between Memorial Day and Labor Day, the waters are watched over by lifeguards, and bathrooms, lockers, and a concession stand make your stay that much more comfortable and convenient. (Do be aware that there is a charge for parking and entry during this time, however.)
Things to do near Compo Beach: Just a few minutes away from the Westport Longshore Club Park and the Longshore Golf Course, Compo Beach is situated amongst many of the most sought-after leisure zones in this part of the state, as well as the excellent photo opp that is the Westport Minuteman Statue. Here are some local RVshare rentals in the area to consider for your adventure.
3. Sherwood Island State Park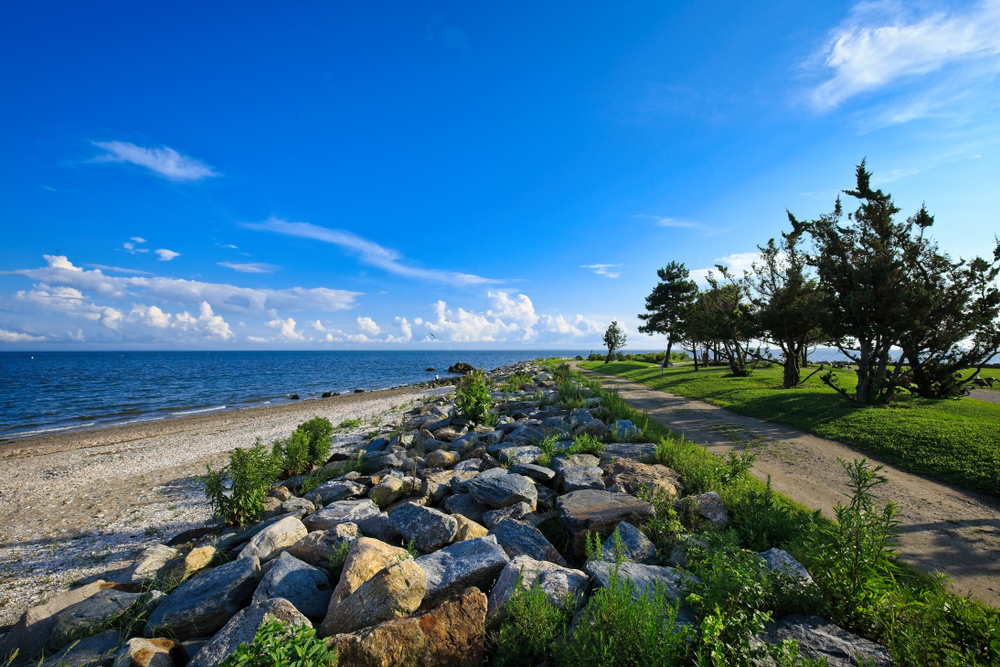 Don't get us wrong: we're going to cover many incredible beaches on this list. But no matter how you slice it, Sherwood Island State Park's beaches are special — because they're comprised not only of white sands, but also red and black sands, colored by the presence of garnet (the Connecticut state mineral) and magnetite, respectively. The park measures nearly 250 acres, offering some lovely hiking trails under the shady cover of oak as well as the sandy coastline. Some parts of the shoreline are set aside for saltwater fishing, and volleyball courts are also available.
Things to do near Sherwood Island State Park: Just east of Norwalk, and close to the cities of Westport and Fairfield, Sherwood Island State Park is surrounded by quaint Connecticut towns well worth visiting, as well as other local nature preserves like Old Mill Beach and Burying Hill Beach. Here are some local RVshare rentals to help you make the most of a cozy, convenient adventure.
4. Silver Sands State Park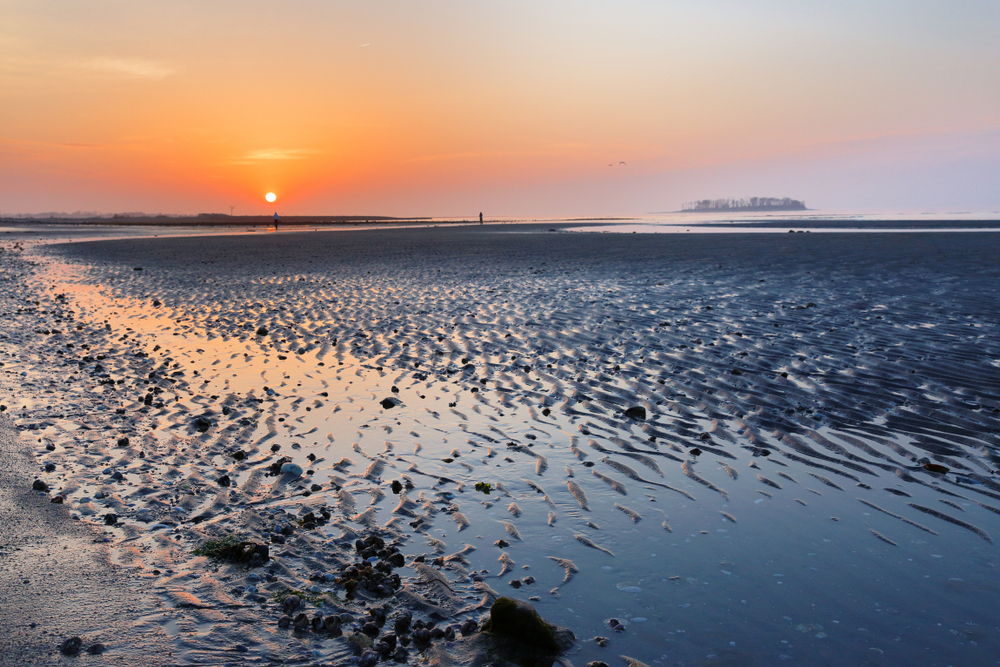 Silver Sands State Park offers visitors a truly unique opportunity: come at the right time (which is to say, low tide), and you can walk across an expansive sand bar to Charles Island, the entirety of which has been set aside as a Nature Preserve. Beware, though: the island has been called "thrice cursed" and is said to hold the last buried treasure of Captain Kidd somewhere… and even if you don't believe such legends, it's a true fact that getting stranded on the island, or between the island and the mainland, is a serious risk if the tide comes in. Regardless of whether you adventure out to Charles Island, you'll be charmed by the multitudes of coastal birds commonly spotted here, including ospreys and egrets. Come wintertime, you might encounter rough-legged hawks, short-eared owls, and snowy owls. It's a hoot!
Things to do near Silver Sands State Park: Located almost directly south of the town of Milford, Silver Sands State Park is yet another coastal Connecticut destination surrounded by plenty of other worthy sites. head a bit further inland up the Housatonic River to visit the Popes Island Wildlife Area, and check out these area RVshare rentals, too!
5. Hammonasset Beach State Park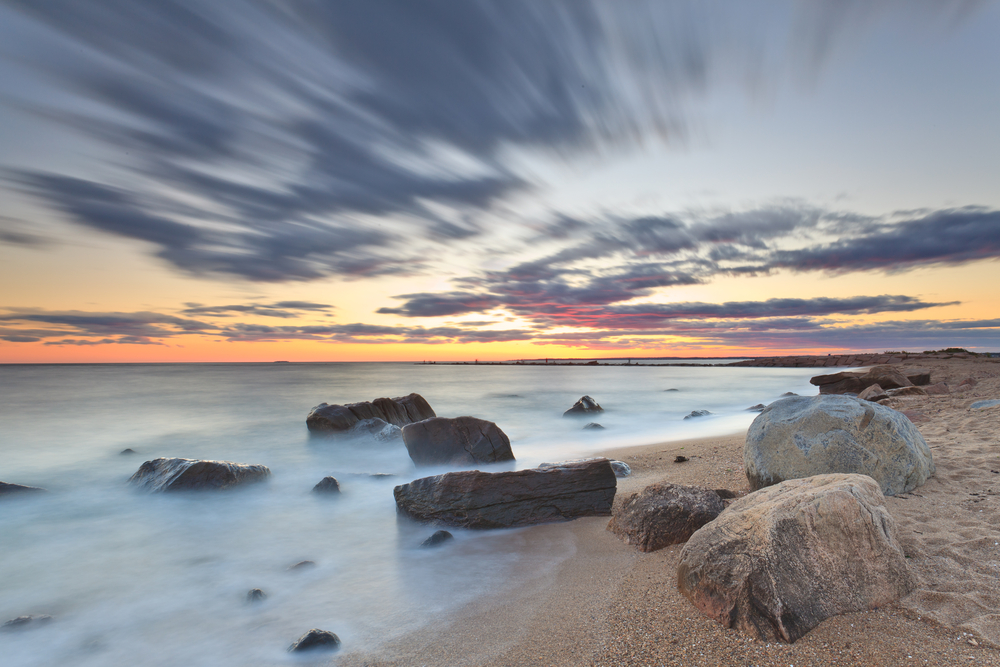 Home to the largest beach in the state, the accessible Long Island Sound coastline at Hammonasset Beach State Park stretches a full two miles, pairing untouched natural beauty with developed amenities that make for a fun beach day. A boardwalk makes it easy to catch the ocean breeze without getting sand in your shoes, while those who wish to can easily meander down and wade in the water. A nearby picnic area is friendly to dogs, and a car-top boat launch area makes it simple to get your kayak into the water. This state park also hosts a variety of organized events and adventures, such as nature walks, canoe trips, and the Hammonasset Safari. In short, there really is something for everyone at this well-appointed state park — as well as on-site camping accommodations!
Things to do near Hammonasset Beach State Park: This sizable park is only about a half hour's drive from New Haven, although its pristine beach landscape will make you feel you've traveled much further. Here are some local RVshare rentals to turn a beach day into a beach weekend.
6. Clinton Town Beach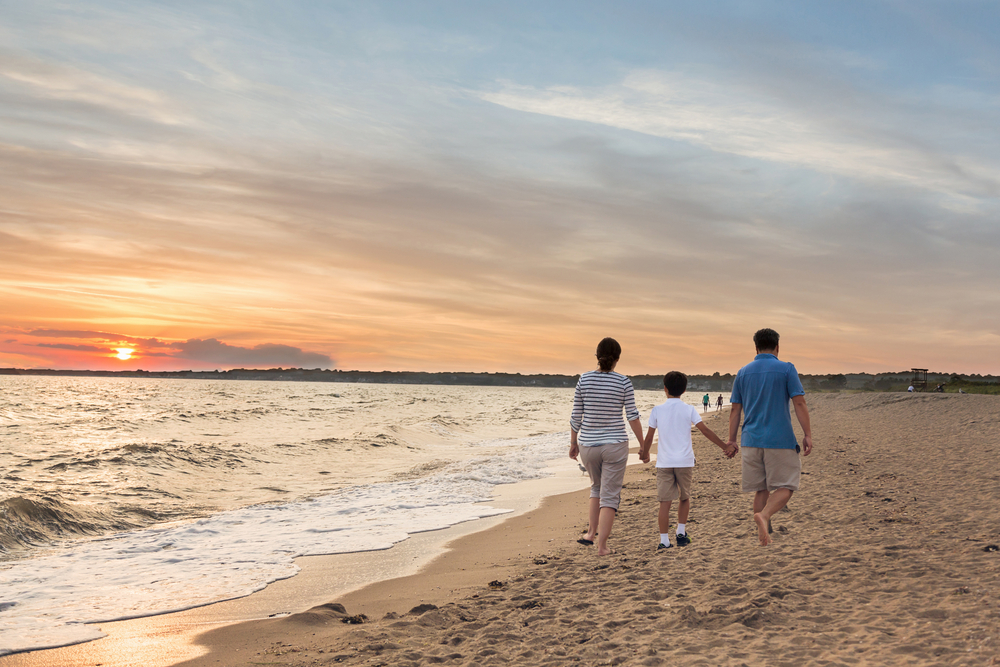 Not to be confused with nearby Clinton Beach (although that's also a lovely spot for a swim or a suntan), Clinton Town Beach is a lovely stretch of seashore that boasts a fenced children's playground, sports courts including volleyball, basketball and bocce ball, a splash pad, restrooms and outdoor showers, a covered picnic area, nearby hiking trails and more. What's more, this is another location that diametrically changes with the tides: during high tide, the sea calmly laps the shore, whereas at low tide sand bars make it possible to walk out and discover what usually lies beneath the surface of Long Island Sound.
Things to do near Clinton Town Beach: The quaint town of Clinton is surrounded on all sides by fun features, including the Hammonasset Natural Area Preserve to the west, Stewart B. McKinney National Wildlife Refuge to the east and Peters Memorial Woods to the north of the city. It's all just 30 minutes of driving away from New Haven; here are some local RVshare rentals and campgrounds to consider!
7. Harveys Beach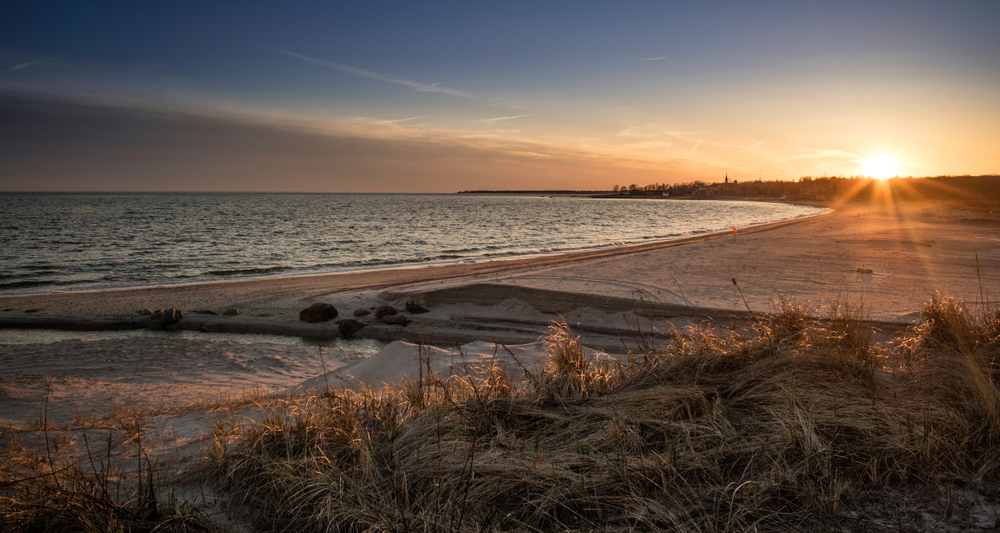 Soft sands, mesmerizing sunsets and lifeguards patrolling during the popular summer months make Harveys Beach one of the most family friendly in the state of Connecticut — and it's also outfitted with restrooms, foot-rinsing stations, a concession booth, picnic tables and a playground. Many events are held here by the local recreation department, including beach yoga, summer movie nights, and sandbar walks, although you're always welcome to DIY a beach day with plain old sunbathing, swimming and sandcastle building.
Things to do near Harveys Beach: Located just outside of the cute village of Old Saybrook, Harveys Beach is located close to plenty of other worthy outdoor adventures (not to mention urban opportunities). For example, the Plum Bank Marsh Wildlife Area is a protected marine environment almost directly adjacent to the beach, and the South Cove Wildlife Area is also nearby. Here are some RVshare rentals in Old Saybrook for those looking to make a vacation of it!
8. Hole in the Wall Beach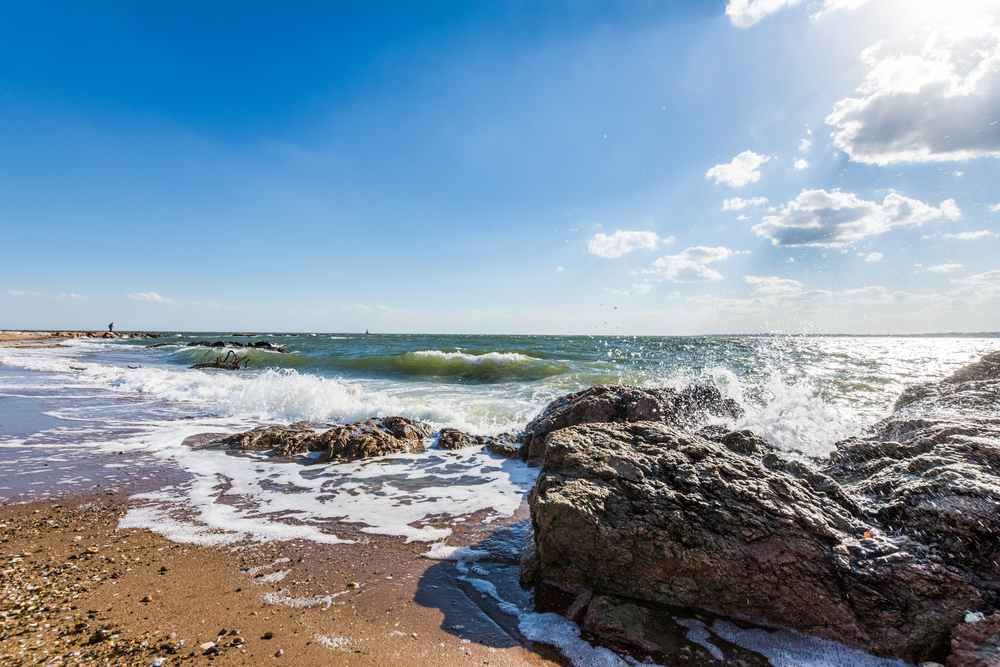 No, it's not a dingy little restaurant with incredible burgers — Hole in the Wall Beach is named for its tunnel entrance, which runs beneath railroad tracks, and is part of East Lyme's larger McCook's Point Park. Hole in the Wall Beach is the start of the Niantic Bay Boardwalk, and is popular for watersports enthusiasts like kayakers and canoers as well as crabbers, fisherfolk, and those looking to simply catch some rays and maybe dip their toes in the water. Lifeguards are on duty during the busy summer months, during which you'll also need to purchase a pass to access the beach. The beach is dog-friendly, so long as your pup remains on leash for the entirety of their stay.
Things to do near Hole in the Wall Beach: If you're looking for some wooded areas to step into the shade for a bit, check out nearby McCook Point Park. For a larger wilderness stretch, head out to Rocky Neck State Park, which also offers camping accommodations. Here are some local RVshare rentals to browse!
9. Waterfor Beach Park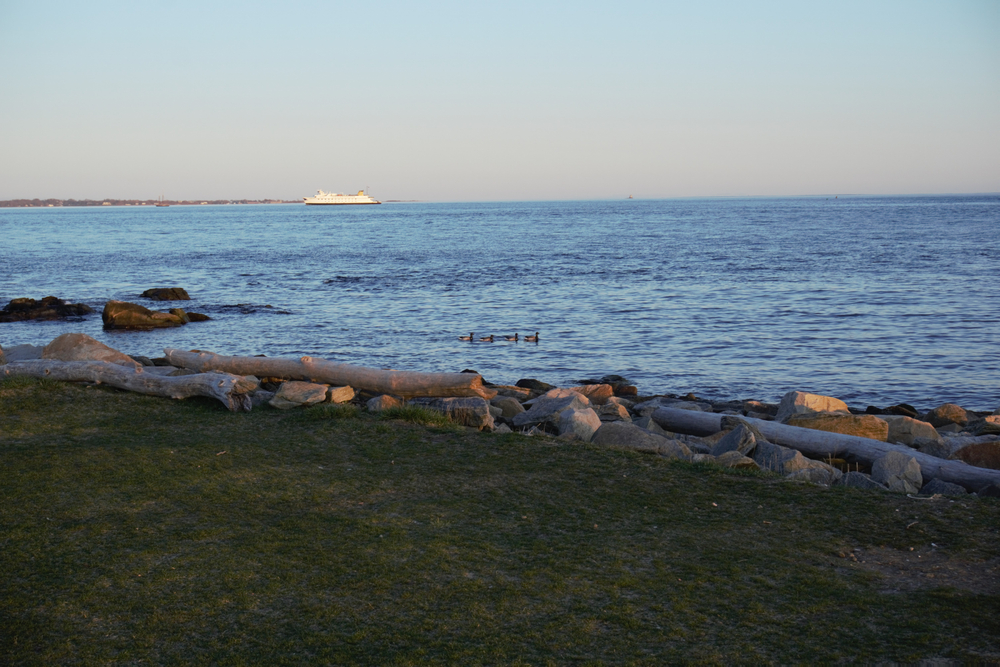 This quarter-mile-long stretch of sand stands out from the crowd thanks to its luscious, rolling dunes — it's renowned for the fact that it's one of the best examples of an intact dune system in the state. Although pristine and untouched along the shoreline, the beach is developed with convenient amenities like restrooms, picnic areas and tennis courts, and the waterfront is separated out into swimming areas and fishing areas. Both daily and seasonal passes are available for those who aren't local residents, and lifeguards are on duty during the warmest months of the year.
Things to do near Waterford Beach Park: The waterfront is just one part of this larger park, which also offers paved walking trails and plenty of green space. Just south of New London, it's surrounded on all sides by other natural areas worth checking out, like Harkness Memorial State Park, Seaside Sanatorium Connecticut State Park , and Ocean Beach Park — which we're just about to cover! Here are some local RVshare rentals to check out.
10. Ocean Beach Park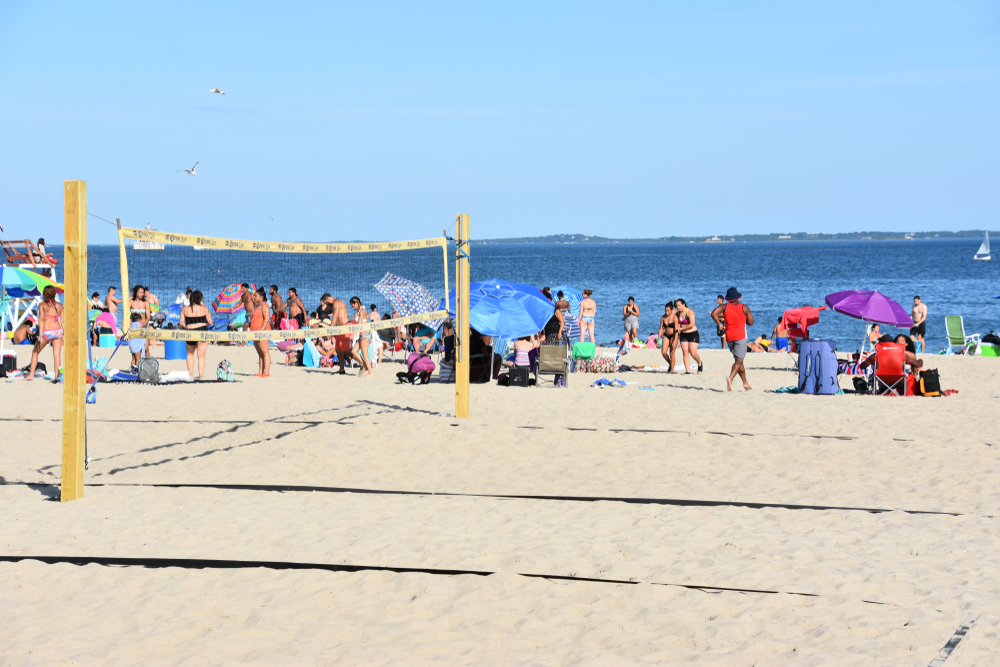 Considered by many to be the most beautiful beach in the whole state of Connecticut, Ocean Beach Park is so much more than a beach: it's an all-in-one recreational center that draws visitors from worldwide, and for good reason. Along with its stunning waterfront, this beach park also offers a 50-meter freshwater swimming pool, an 18-hole miniature golf course, a video game arcade, a fairway with a carousel and a fully functional food court… and that's not mentioning all the cool events they host, like Classic Car Cruises on Mondays, kids' movie screenings on Tuesdays, live magic shows on Wednesdays and so much more. It's no wonder that this beach has shown up in the likes of National Geographic!
Things to do near Ocean Beach Park: Make the trek out to the nearby New London Ledge Light House, accessible only by boat, or bop around to the other numerous beaches that populate the area — but don't expect them to be quite as well put-together as Ocean Beach Park! Meanwhile, here are the local RVshare rentals that'll help you see the area in comfort and style.
Planning an RV Trip to Connecticut
As you can see, Connecticut is well worth adventuring through for the beaches alone… but it's got plenty more to offer than that! Check out these Connecticut RV rentals to help get ready for your next big tour of the state. We've also covered the best state parks, campgrounds, and penned guides to the cities of New Haven and Hartford. All you've gotta do is get out there and hit the road!