RV Owners
Last updated on February 26th, 2023. Originally published on July 9th, 2015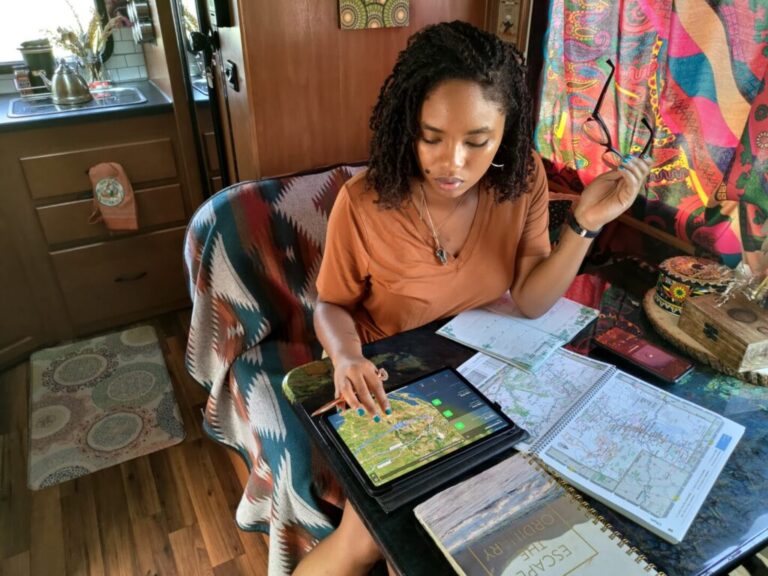 RV trips are meant to be fun, not stressful, and full of unforeseen circumstances. While everyone has a different style when it comes to road trips, there are some rules that are important to follow. To make the most of your next RV road trip, here are three trip planning DOs and DONT's.
DO make sure your RV is ready to hit the road
Your home on wheels gets a good shaking every time it travels down the road. Inspect it to make sure everything is tight and in working order. If you are handy at maintenance, you can do this yourself. If not, take your RV to a good mechanic to make sure it is ready to hit the road.
DO plan your route
It can be tempting to just hop in a go, but it's always a good idea to make sure you have maps, AAA Trip Tiks, and have set your GPS. Getting lost or off-route can be disastrous with an RV. Careful planning and some research will ensure you don't run into construction, delays, or detours. There are lots of good sources out there. AAA in particular is adept at staying up to date on road conditions.
DO roll with the punches
Stuff happens. In spite of your best research and planning, unscheduled events like weather, a parade, and even unadvertised road repairs do indeed occur. If detours take you off route, look upon this as an opportunity to see some new countryside.
DON'T let mechanical failures ruin your trip
You've had your RV carefully checked and serviced. You've done everything you can to avoid breakdowns. However, the reality is that breakdowns can and do occur. Instead of falling apart or finger-pointing, look upon this delay as a chance to do something unscheduled and to meet some nice people!
DON'T take risks
Traveling strange roads in the dark or in unsettled weather is asking for trouble. If conditions worsen or night is coming on, use a map or your phone to find the nearest campground. The delay may save your life.
DON'T leave home without emergency provisions
Traveling without a phone for emergencies, a good first aid kit, and emergency money is cavalier—and downright dangerous. Whether you're sixteen or sixty, you need emergency provisions and a way to safeguard them. This includes important documents like passports, ID, licenses, visas, birth certificates, hospital cards, out-of-country coverage, and phone chargers.
Among your emergency supplies should be warm clothing, blankets, extra food, a flashlight, water and backup batteries. AAA and other driver assistance programs will sell you emergency kits, or to make your own check out the 20 Must-Haves in Your Emergency Car Kit.
Thanks for reading and don't forget to comment and share!