Travel Inspiration
February 5th, 2020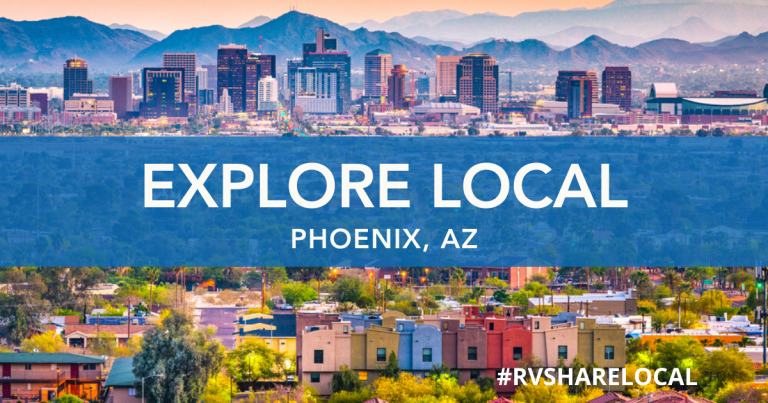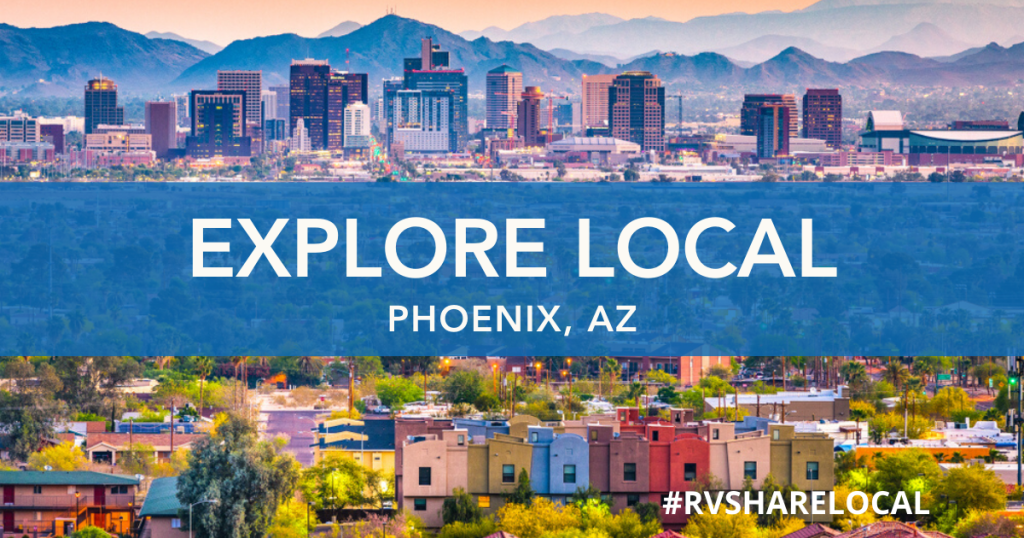 Arizona is easily one of the most popular RV camping destination states — and for a whole lot of great reasons. From Grand Canyon National Park to Page's Antelope Canyon and Horseshoe Bend, Arizona has no shortage of fantastic sights to see and experience… not to mention its year-round lack of winter weather. (That's a major plus for full-timers!)
But as popular as Arizona is amongst campers, they all too often miss out on one of its very best attractions: the capital city of Phoenix, AZ. A sprawling desert metropolis with a population of more than 1.5 million people, Phoenix is chock-full of amazing things to see, do, and taste — and it's well worth a stop if you're headed to the Copper State and it's not yet on your itinerary.
We wouldn't want you to miss out on the offerings of this one-of-a-kind city, so if you've found this page by looking for a Phoenix, Arizona travel guide, you're in luck! Here's what you need to know to get around "the Valley," as the locals call it, like a pro.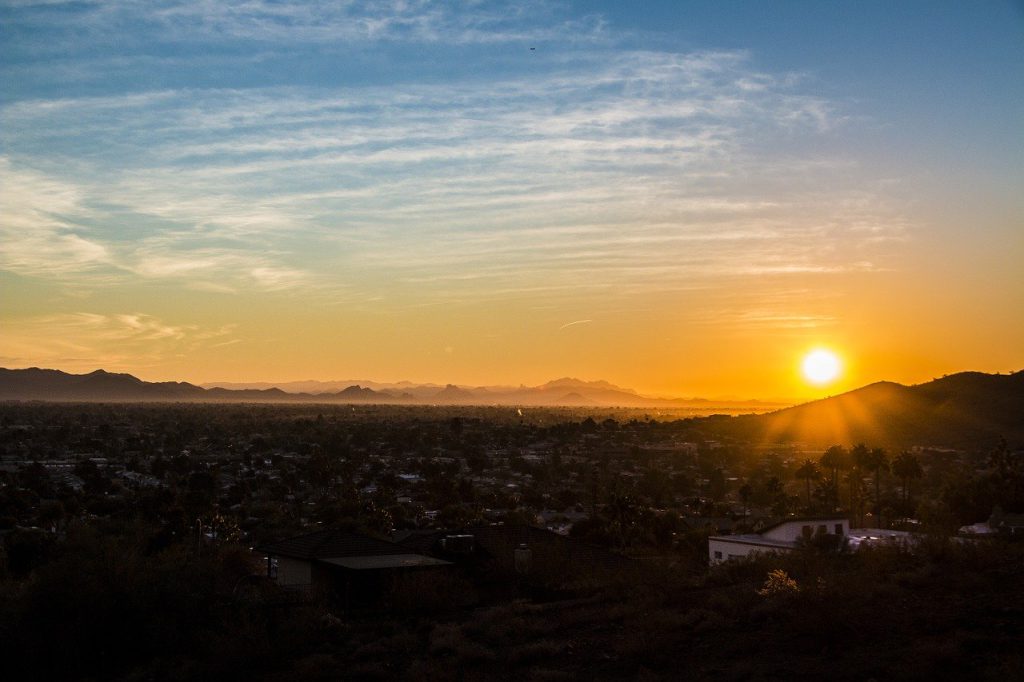 *Note: Some of the suggestions may not be doable due to coronavirus closures, but keep this list handy for when things start opening back up more! Be sure to check individual pages for specific operation details.
Explore Local: Phoenix, Arizona
From restaurants to breweries to museums to live music, there's plenty to keep every camper entertained in Phoenix… and that's before we even start to consider its outdoor adventure opportunities.
Below, find our best suggestions for a fun-filled day, week, month, or even lifetime in Phoenix, Arizona.
5 Best Restaurants in Phoenix
You may think the Phoenix restaurant scene has nothing to offer but tired Tex-Mex. But if you do, you couldn't be further from the truth.
Here are some of the very best restaurants in the Phoenix area, dishing up everything from ramen noodles to breakfast beignets — and, of course, the occasional taco. (As if you don't totally want one!)
1. Bri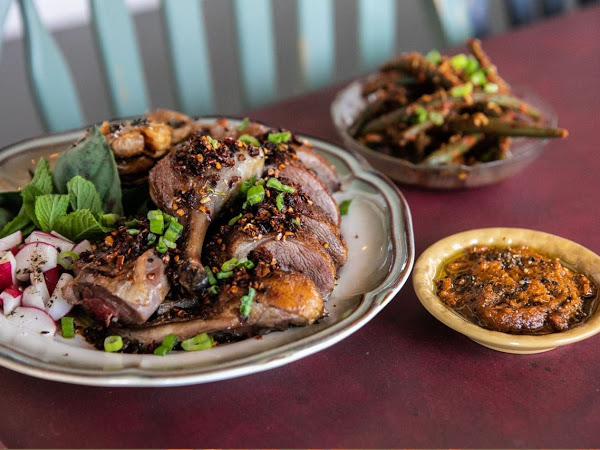 A small plates restaurant that also offers catering, Bri is actually named after a type of wood fire grill commonly found in South Africa, whose full traditional spelling is braai. It's a cozy establishment situated in a converted bungalow and the perfect place to go with a few friends or family members to split several of its smaller plates and get a taste of everything.
2. Tampopo Ramen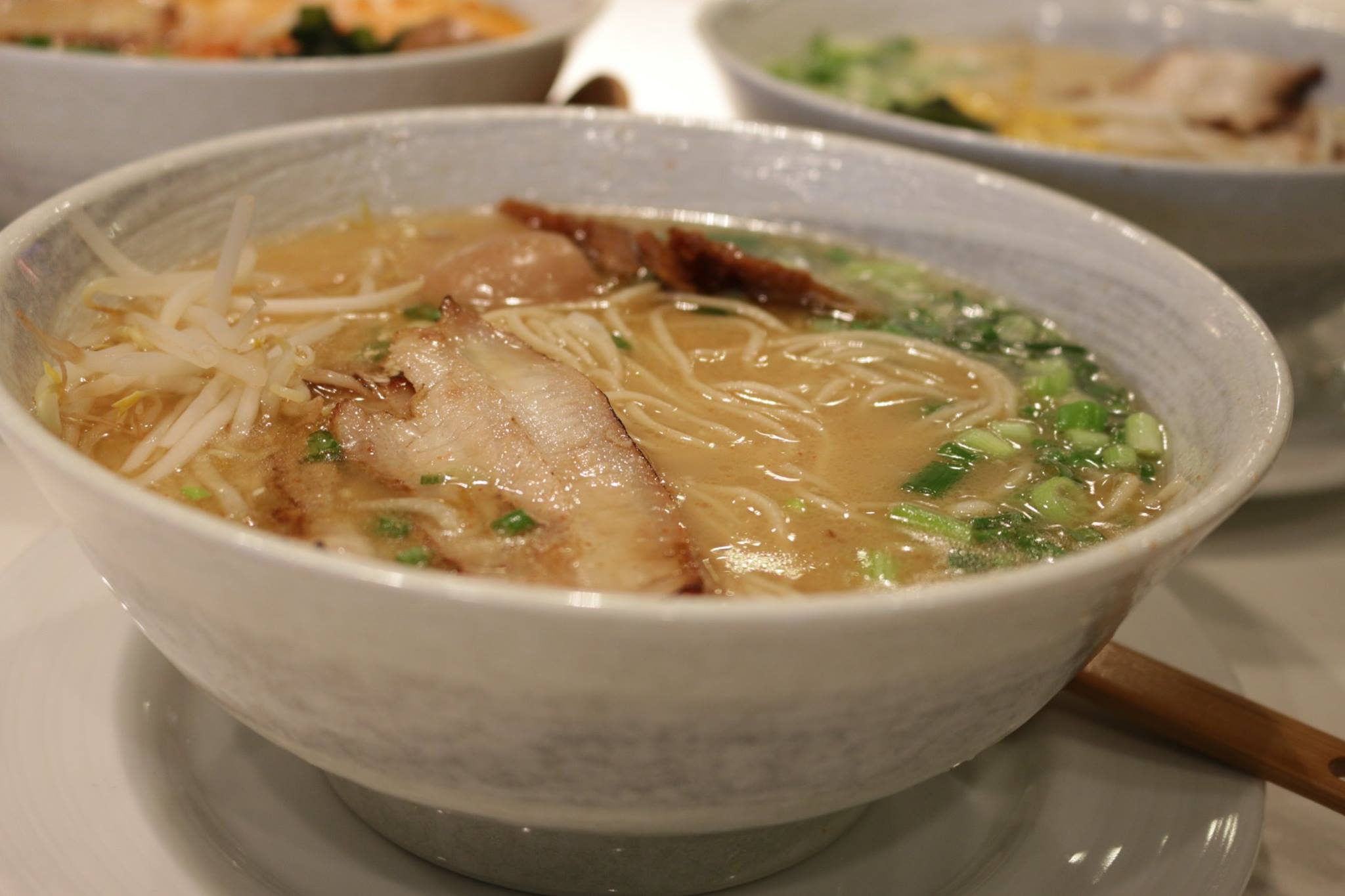 Sometimes, all you need is a comforting slurp of soup to turn your day from good to great — even if it's hot as a desert outside. If you're craving an authentic Japanese noodle experience, Tampopo Ramen has you covered. Its noodles are housemade and its atmosphere is inviting, casual and family-friendly. It's also downright delicious!
3. Tacos Atoyac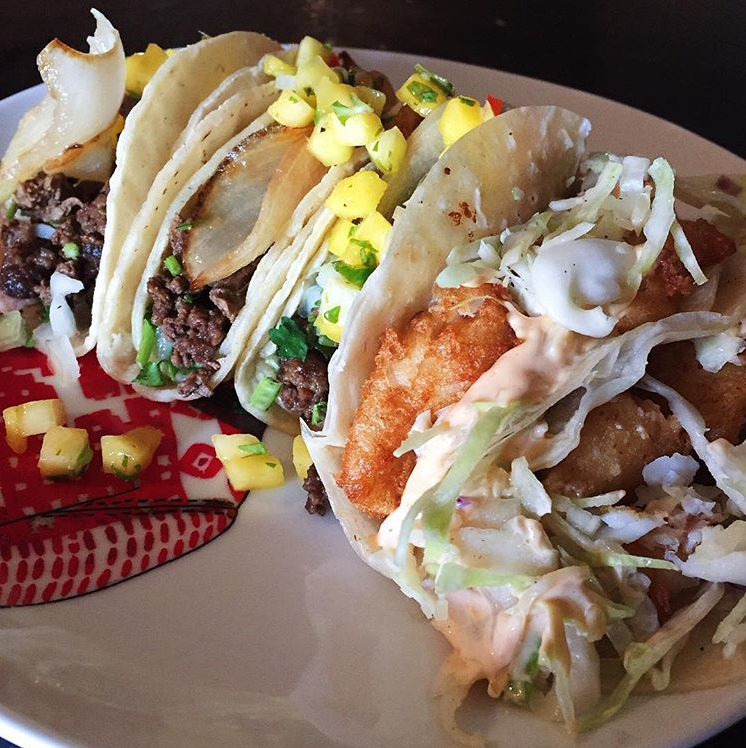 Listen — tacos may not be the only thing you want while you're in the southwest, but you definitely do have to eat some while you're here. And sometimes, the best place to get an authentic ethnic cuisine is in the tiny little unassuming hole in the wall… which is exactly what you get at Tacos Atoyac off 19th Ave and Glendale. Although this Mexican eatery doesn't have a proper website, fans continue to sing its praises by tagging it on Instagram. One look at those tacos is marketing tactic enough, if you ask us!
4. Worth Takeaway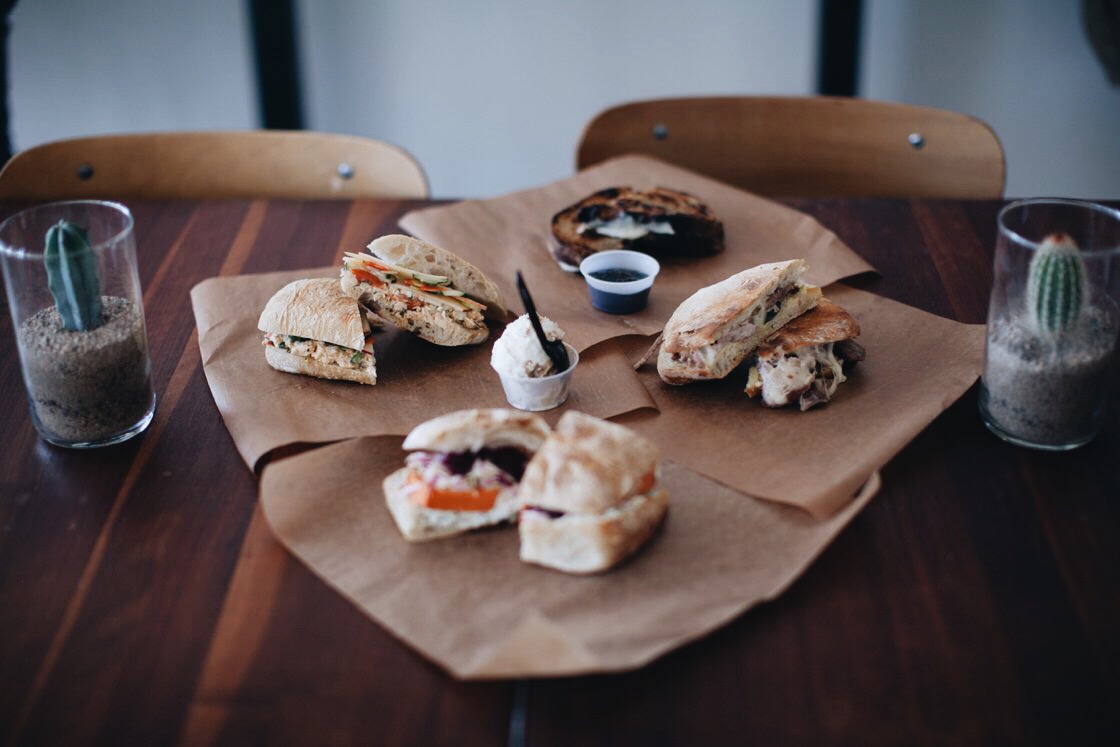 Just because something's quick doesn't mean it has to be subpar. At Worth Takeaway, you get both: fast service and fresh, delicious food that's worth coming back for. (Pun intended.) Serving up a slate of delicious, hearty sandwiches for lunch and a variety of other favorites for brunch and breakfast, this spot is a local favorite for a reason… and yes, that reason might be breakfast beignets.
5. Shaanxi Garden Chinese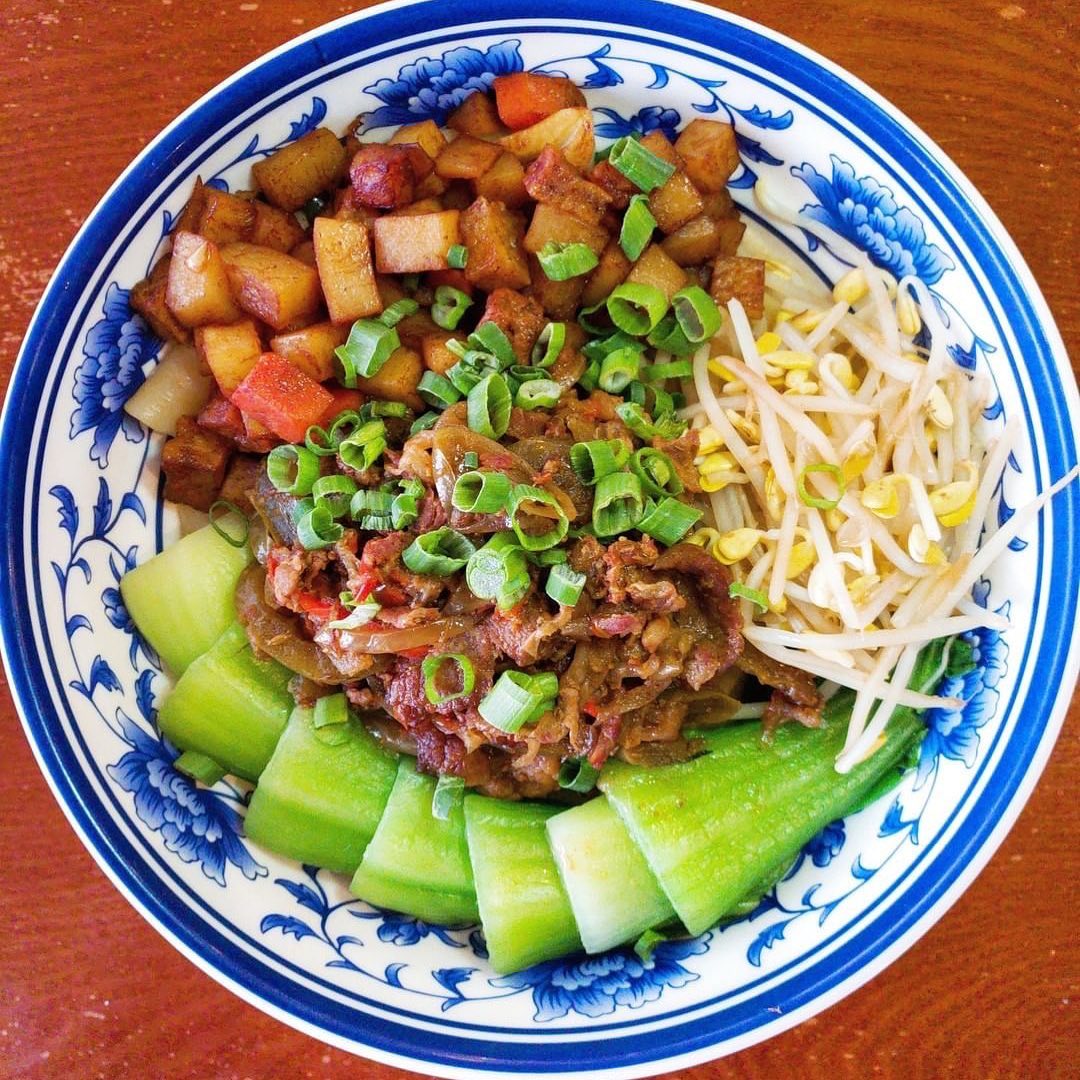 From favorites like beef lo mein to slightly more exotic eats (like lamb neck with tortillas), Shaanxi Garden Chinese is a great place to get an authentic and delicious taste of the other side of the world, right in Mesa, Arizona. Alongside its main menu, Shaanxi also offers a variety of barbecue items as well as traditional drinks and sweet, satisfying desserts.
Local Insider Tips From Amy Black:
Chances are most Phoenicians have driven past this gem a dozen times without knowing it's there. Pomeroy's sits behind a Starbucks and a cigar bar at 7th Street and Missouri Avenue, but inside you'll find a variety of bar games, from darts to pool, shuffleboard, and classic video games. The atmosphere is always casual and they have a jukebox that can turn into a hot commodity on a busy night. The drinks are inexpensive and they carry a great variety of local beer on tap. Oh, and bring your appetite – for a dive bar, this place has great food.
Pane Bianco, sister restaurant to Pizzeria Bianco, also located down the Central, started out as a grab-and-go lunch restaurant. Today, Pane offers made-to-order, freshly baked focaccia sandwiches created with locally sourced ingredients. The sandwich menu is small but mighty, with only five choices. Make sure to try the delicious house-made mozzarella.
The Beach House is exactly what it sounds like: a small, hippie-themed spot equipped with picnic tables and huts to sit around. Although they're known for many killer items, the fish taco is a consistent home run in my book. Sit back and enjoy the feeling of being back on your last beach vacation without leaving Arizona.
5 Best Bars and Breweries in Phoenix
Eating is good — but drinking is, arguably, even better. Here are some of the best bars and breweries in downtown Phoenix, AZ and beyond.
1. The Sleepy Whale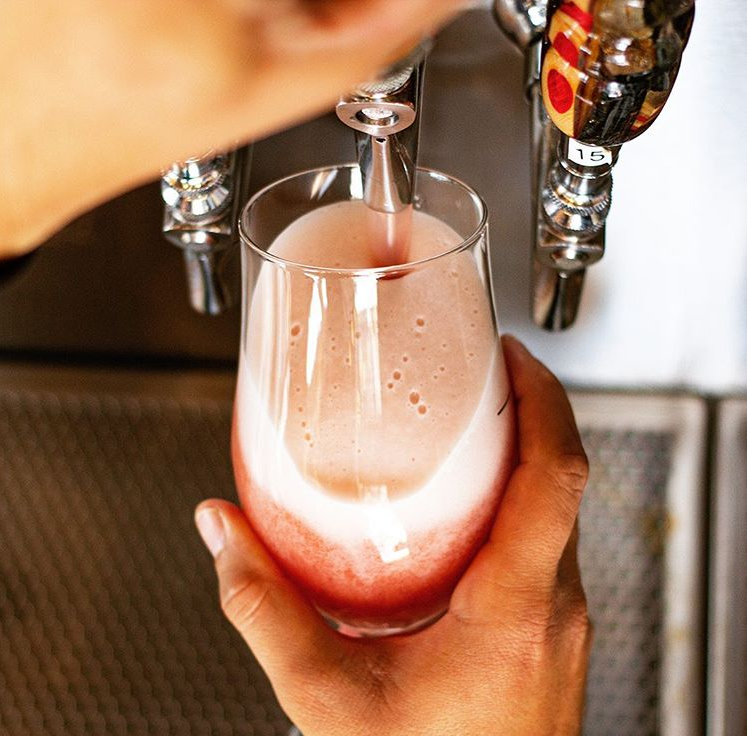 A bottle shop and beer bar serving up a variety of adult delights in an unpretentious space and also hosting events on a weekly basis, The Sleepy Whale is one of the hottest new bars to hit Phoenix in recent memory. Whether you're looking to catch up with friends, watch the game, or even grab a yoga class (with brews waiting thereafter, of course), it's worth a visit.
2. The Arizona Wilderness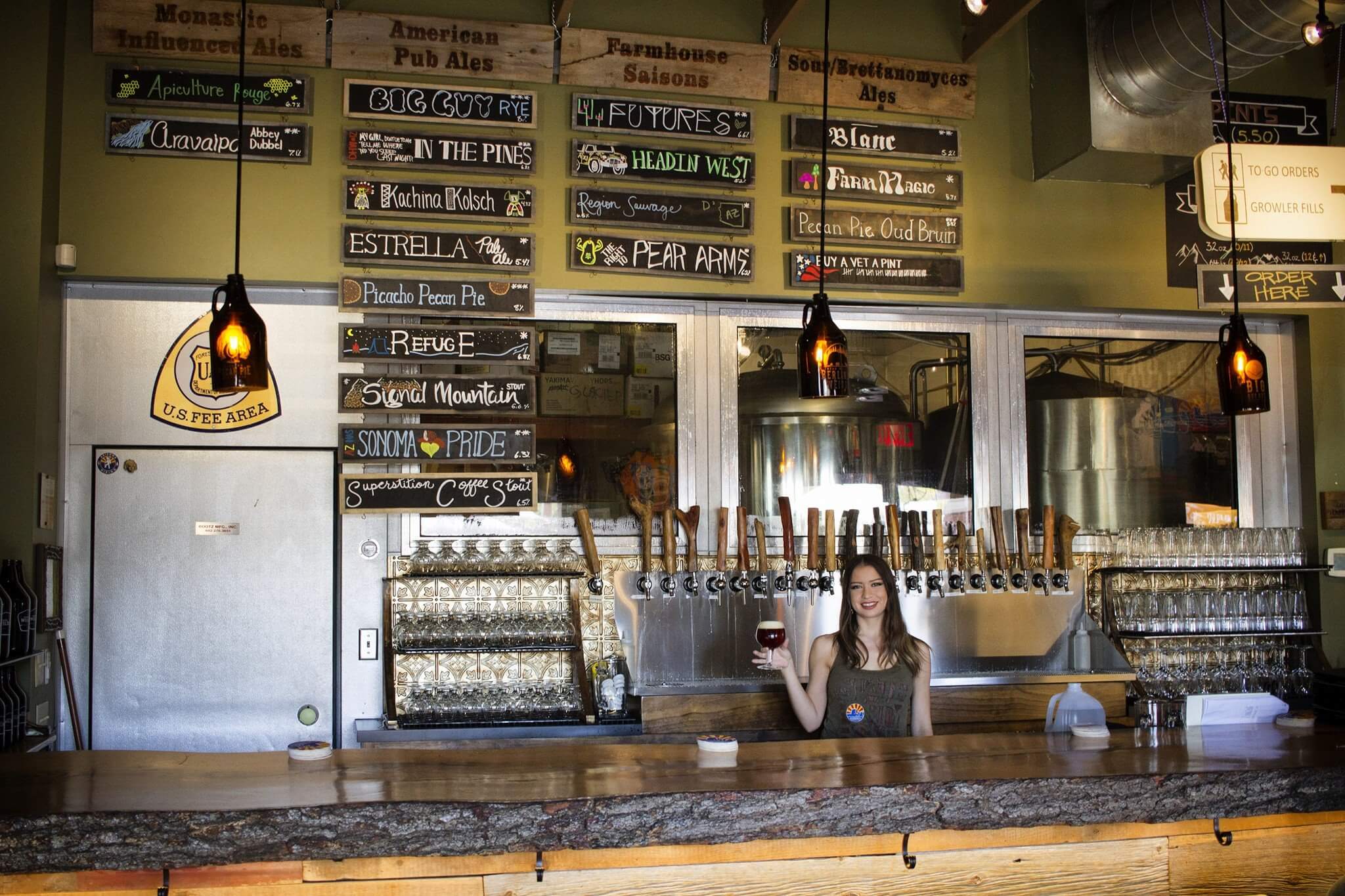 Chances are the wilderness is at least a part of what attracted you to Arizona in the first place… though you might not have known about this version. The Arizona Wilderness, along with a saguaro-studded landscape, is also a downtown brewery devoted to celebrating hand-crafted, artisanal beers inspired by the great outdoors.
3. Century Grand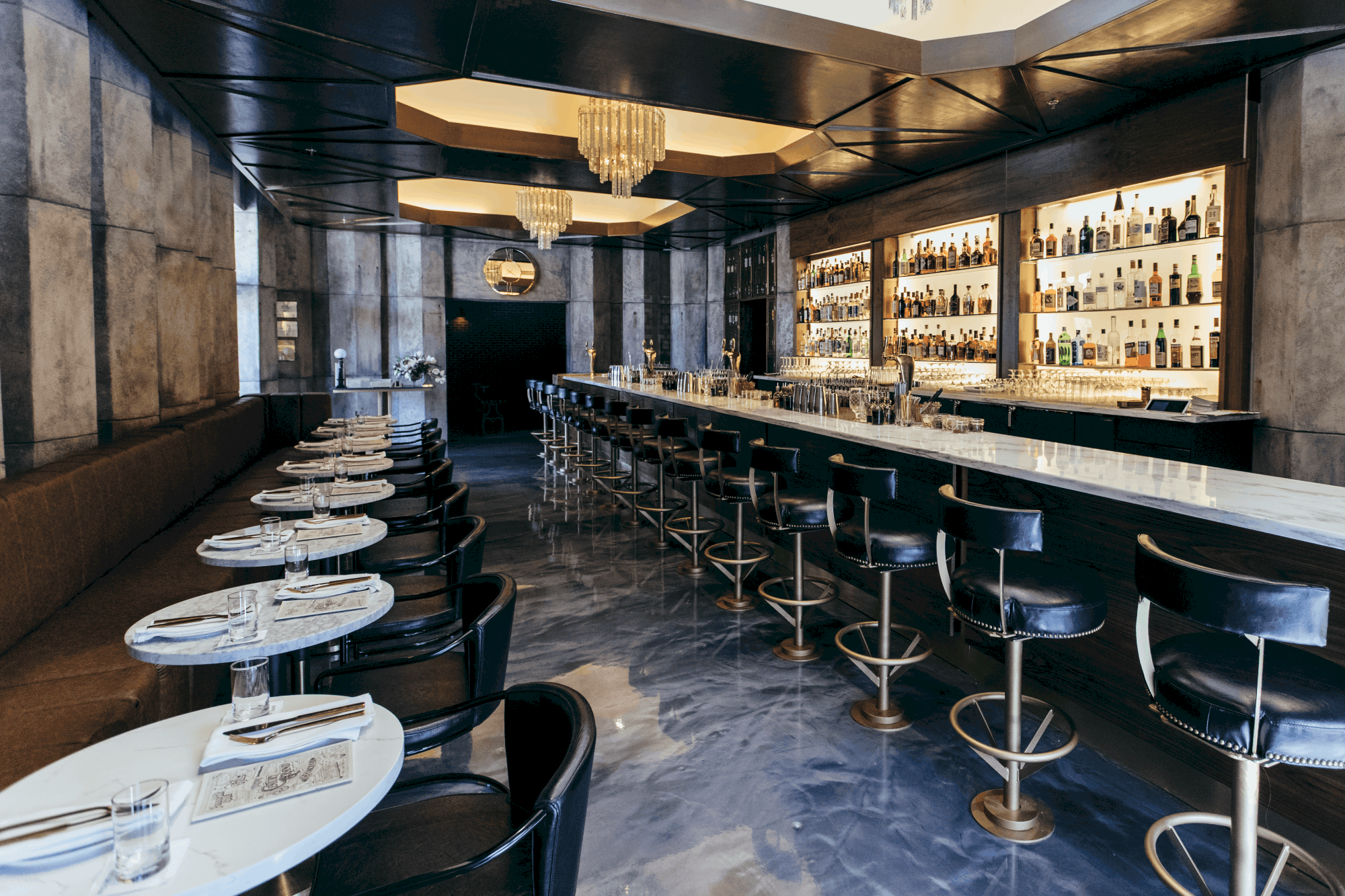 If you're the type who takes your drink as seriously as your food — and then some — you absolutely must put Century Grand on your to-stop list. This cocktail bar prides itself on its "meticulously" crafted beverages, and also serves up a wealth of delicious accompaniments dim-sum style as well as a smaller selection available on a traditional menu.
4. From the Rooftop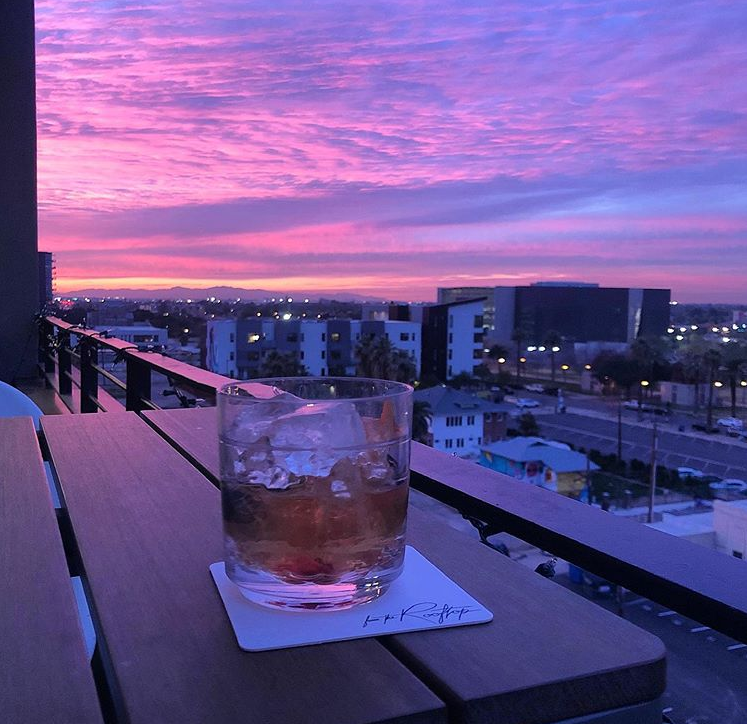 There's nothing quite like a rooftop bar… especially when it's a rooftop from which you can watch a stunning Arizona sunset. Serving up fresh drinks, craveable eats, and views for days (and days, and days), From the Rooftop is the perfect place to kick off a Phoenix weekend.
5. Cobra Arcade Bar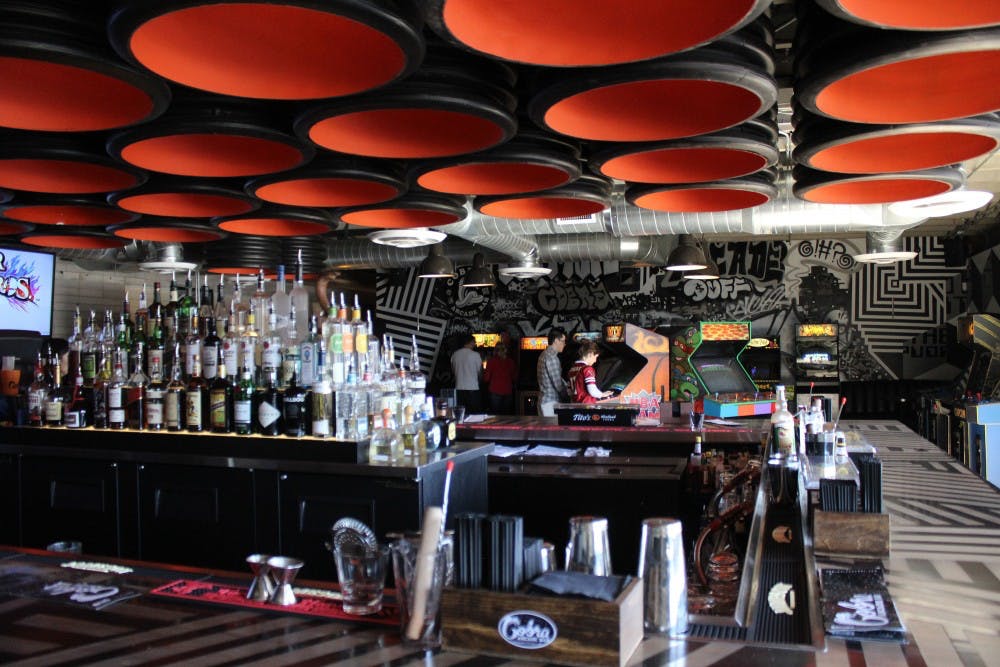 If you ask enough Phoenix locals for their favorite watering holes, sooner or later — and probably sooner — someone's going to mention Cobra Arcade Bar. This downtown joint is equal parts drinking establishment and literal adult playground, and it's the perfect place to turn childhood faves like Mario Bros or Donkey Kong into grown-up ventures. (It's also got a sister location in Tucson, so if you end up further south, you'll still have the opportunity to sip and play!)
Even More Things to Do in Phoenix: Shopping, Museums and More
Once you're well-fed and have had a cocktail or two, it's time to get serious about your adventures! Here are some of our favorite things to discover while visiting Phoenix, AZ.
Children's Museum of Phoenix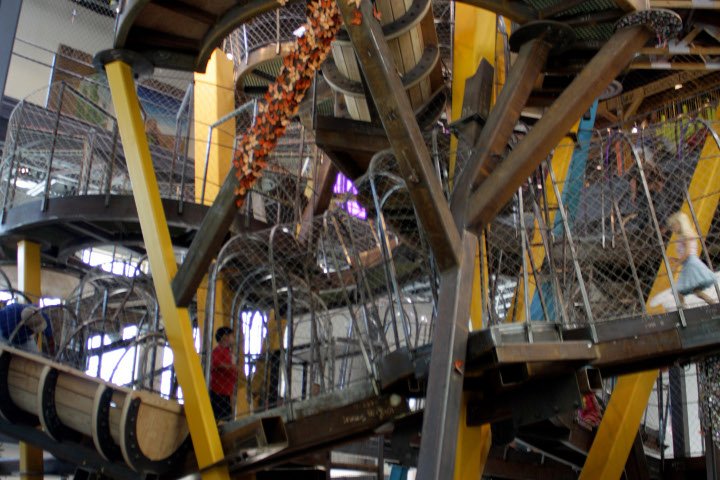 Looking for something fun to do on a rainy (or super-hot) day that the kids will be totally into, even though it's educational? The Children's Museum of Phoenix is one of the best-regarded children's museums in the country, and admission is downright reasonable at $14.95 per person for non-members. (Kids under the age of one get in free!)
Experience a range of hands-on exhibits that will captivate not only the kids, but the adults along for the ride. All the while, actual learning will be going on… though it won't feel like it!
Desert Botanical Garden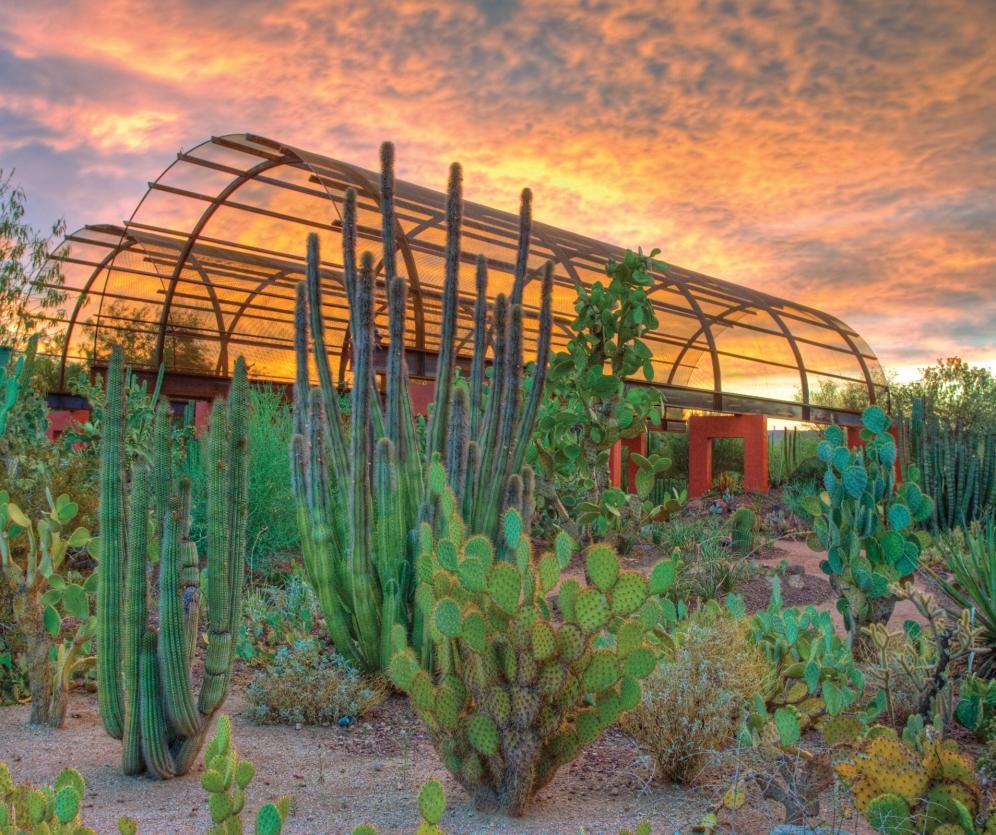 You'd be forgiven for thinking the desert is, well, deserted… but in reality, nothing could be further from the truth. Phoenix's Desert Botanical Garden is the perfect place to discover just what a diversity of life this arid landscape really can support, all in the context of knowledgeable and friendly guides who are happy to answer all of your most pressing questions.
Biltmore Fashion Park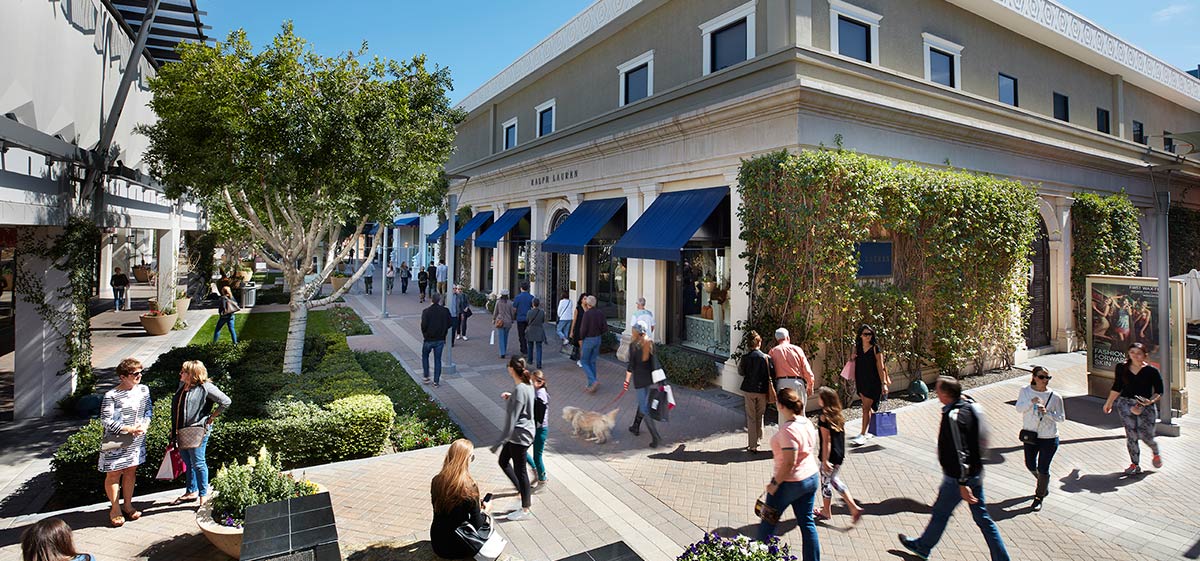 Craving a shopping spree? While there is no shortage of shopping in Phoenix, for those after a high-end, luxury experience, Biltmore Fashion Park is the destination of choice. Populated by favorites like Chico's, Macy's and MAC as well as homespun local establishments and eateries, you'll be sure to find your next favorite outfit on your trip to this, one of the best shopping malls in the Phoenix, AZ area.
The Phoenix Zoo
Get up close and personal with the Phoenix Zoo's family of more than 3,000 critters, ranging from tiny invertebrates to mammals that weigh more than you do. Along with giving visitors the chance for a wild experience, this zoo — the largest privately owned, non-profit zoo in the U.S. — is also devoted to conservation and educational programs that will help keep our planet healthy and abundant for creatures of all shapes and sizes, including us.
The Phoenix Theater Company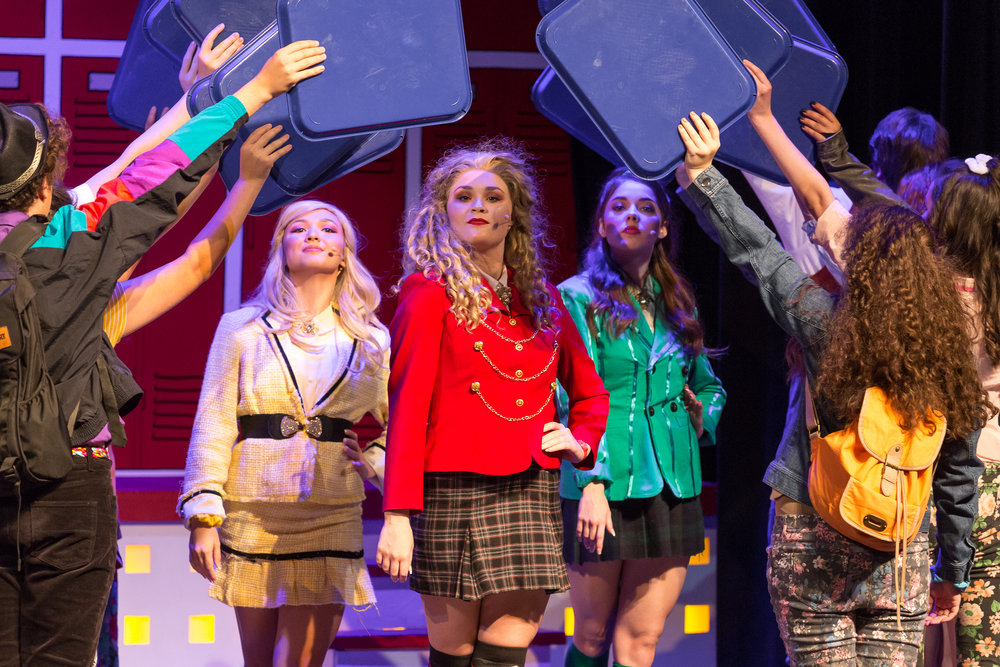 Bringing world-class Broadway acts right to the heart of the Sonoran desert, the Phoenix Theater Company is a great place to catch some live entertainment you'll never forget. The largest performing arts company in the Valley, the Phoenix Theater Company stages nearly 500 performances per year across multiple venues as well as hosting educational and outreach programs that inspire more than 100,000 citizens annually.
What to Do in the Greater Phoenix Area
You've had the best eats, sipped the best drinks, and taken in all the shopping, museums, and entertainment that city life can offer.
It's time to get out in the countryside, don't you think? Here are some not-to-be-missed areas for hiking and other outdoor recreational pursuits just outside of Phoenix.
Day Tripping to Flagstaff Sedona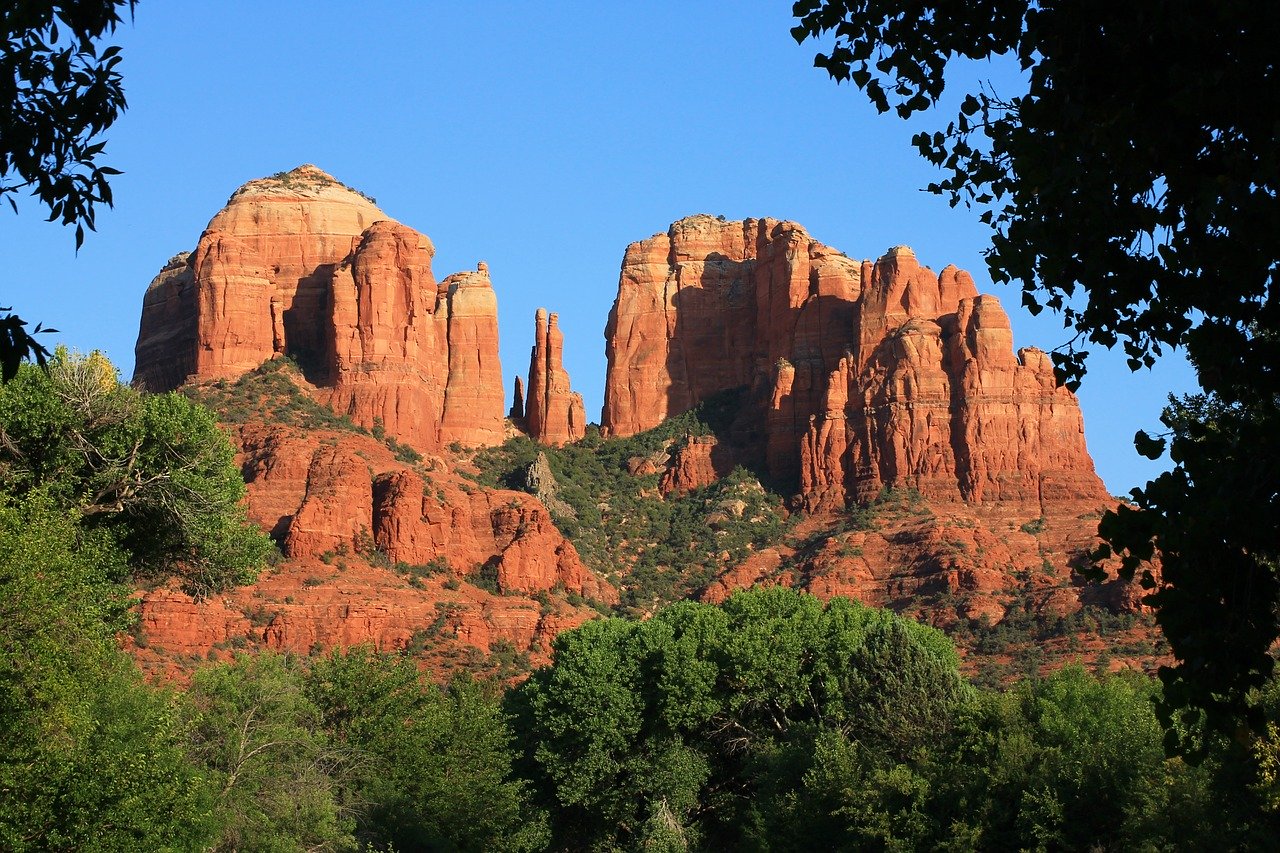 Two hours' travel north into the Arizona wilderness will land you in a totally different landscape. Northern Arizona's high desert offers a different kind of flora and fauna than its southern counterpart, not to mention a host of unparalleled outdoor activity opportunities.
Sedona is world-renowned as one of the most stunning hiking destinations on the continent, if not the globe. Dramatic red rock walls are backdropped by pine forests, creating the perfect place to find yourself by getting lost.
The nearby town of Flagstaff is an ideal place to combine the stunning outdoor vistas of this part of the country with the unique cultural experience of a small, college town, all just an hour south of perhaps the most serious attraction in the state: Grand Canyon National Park.
Click here to see RVshare rentals near Sedona and Flagstaff.
Nearby National Parks and Wilderness Areas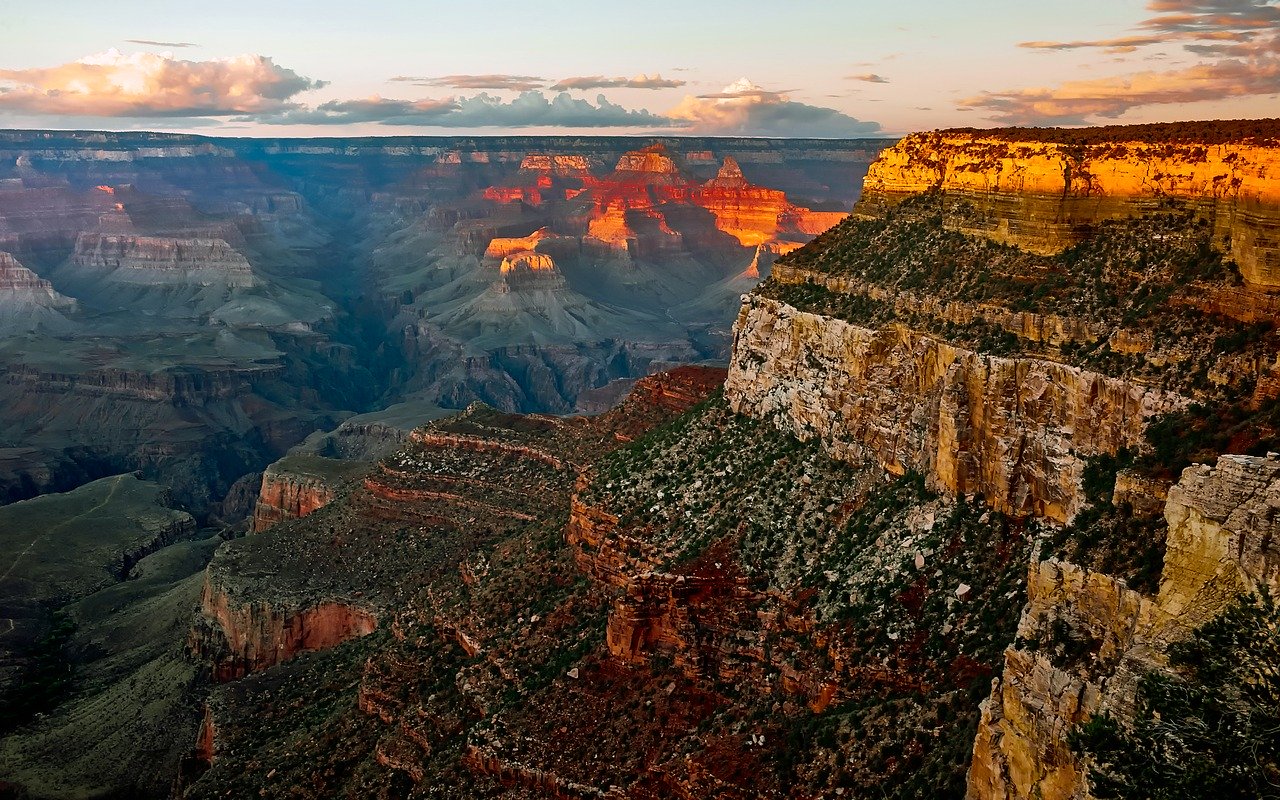 If you're willing to do a little bit of driving, you'll be rewarded in the form of an endless array of nationally protected wilderness, monuments, and landscapes to discover. Within a few hours of Phoenix, you'll find the following — which still doesn't represent a comprehensive list of all the outdoor adventure opportunities in the entire state of Arizona.
Agua Fria National Monument
Tonto National Forest and Monument
Sonoran Desert National Monument
Casa Grande Ruins National Monument
Montezuma Castle and Well National Monuments
Nearby State and Municipal Parks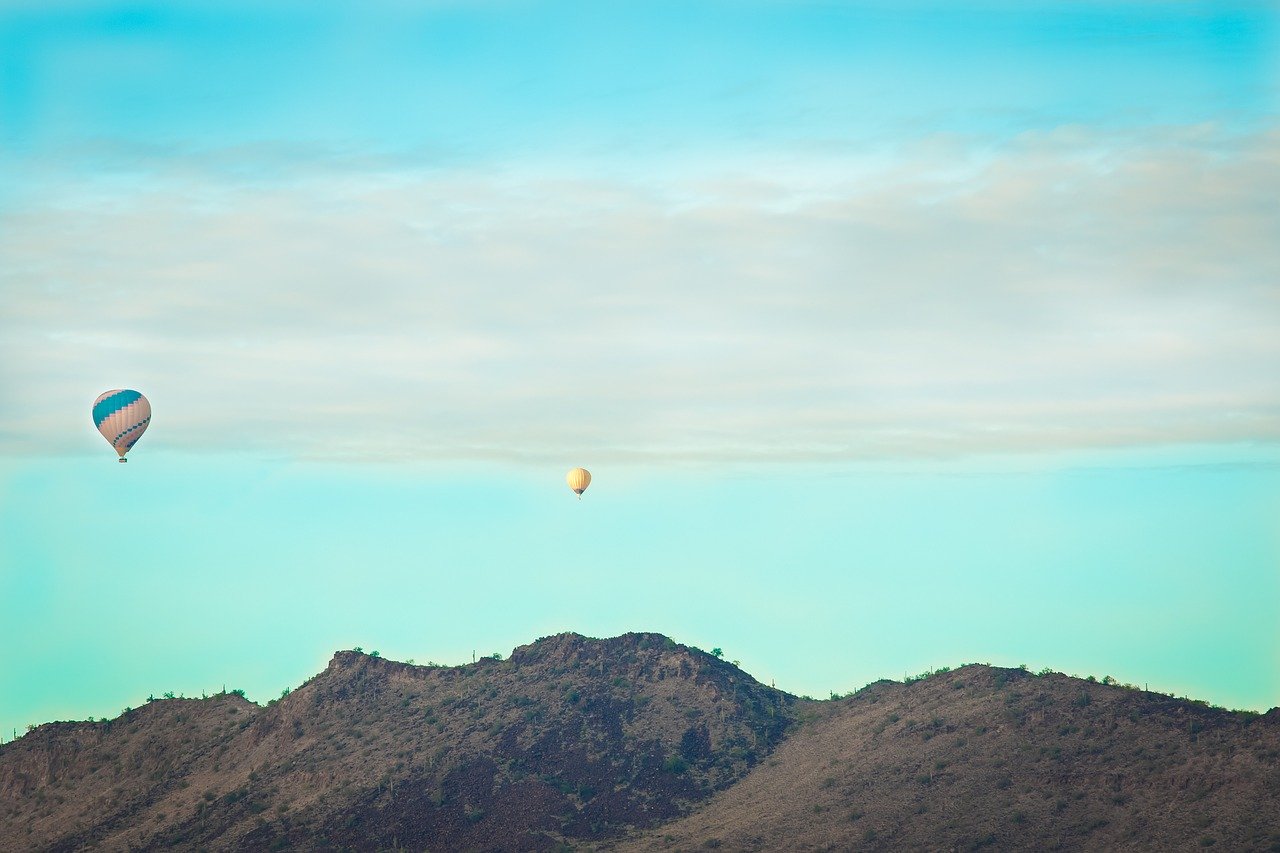 Even if you're looking for something a little less grand than the Grand Canyon, there are a number of stunning state and municipal parks right near Phoenix, such as Lost Dutchman State Park, Papago Park, and, further south toward Tucson, Catalina State Park. Each has its own attractions including hiking and biking trails as well as other outdoor recreational opportunities, from birding to geocaching to rock climbing and more. Many also offer RV camping, which can make them a perfect place to call home base when you're done with city life for a while.
Seasonal Phoenix and Scottsdale Events
Looking for events to orient your trip around? Here are some not-to-be-missed opportunities in the greater Phoenix, AZ area, which would make for excellent excuses for a vacation.
Phoenix Lights Festival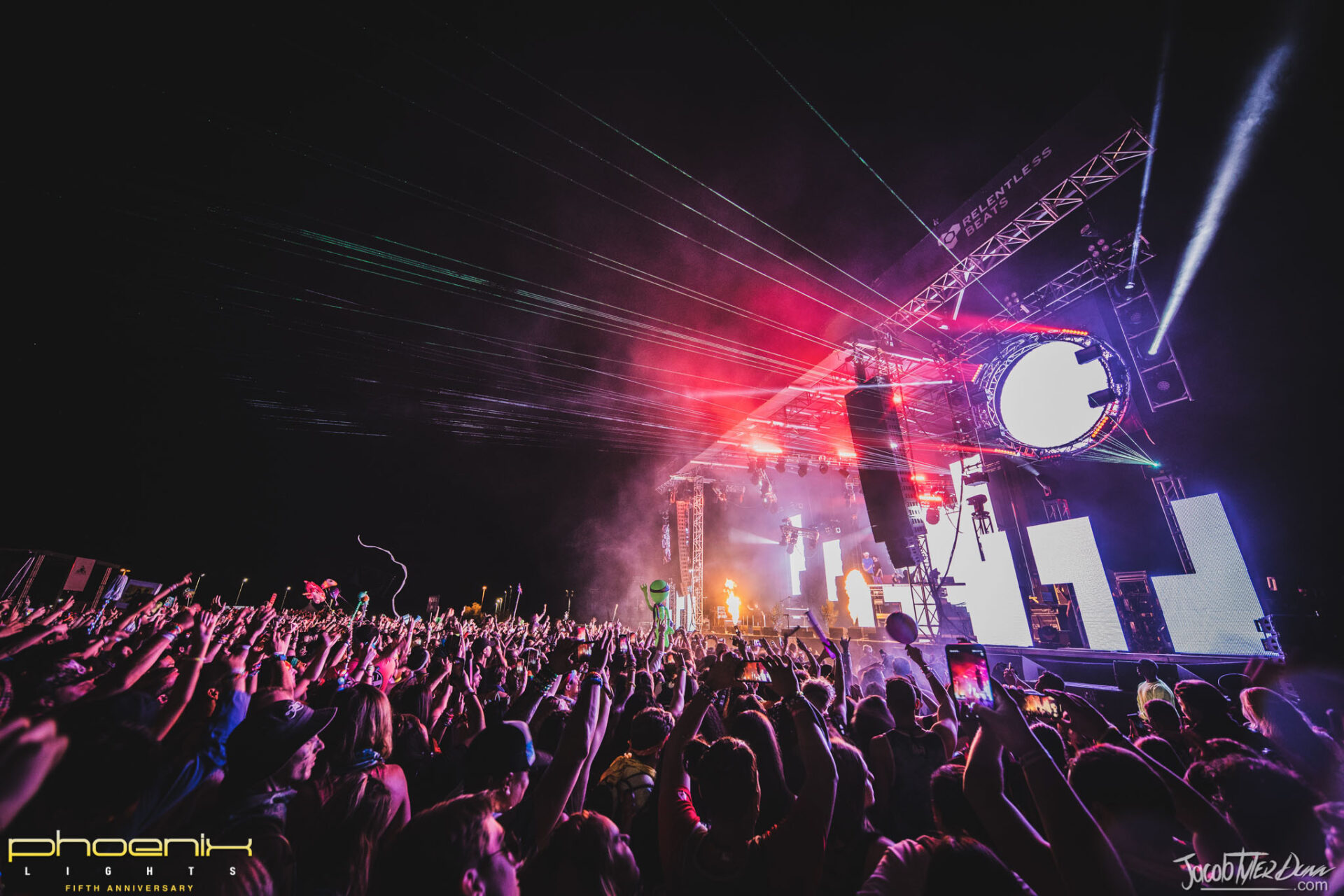 Think you have to go to Coachella or Bonnaroo for the full music festival experience? Think again. The Phoenix Lights Festival offers revelers the opportunity to get wild and enjoy some stellar live music, all in the springtime season when the full summer music festival circuit has yet to get underway (as has Phoenix's killer summer sun).
If you're looking for an early opportunity to get your festival season started, or just want to experience the desert's version of this time-honored tradition, check out this year's Phoenix Lights Festival and book tickets as soon as they're available — because it's very likely to sell out!
Arizona State Fair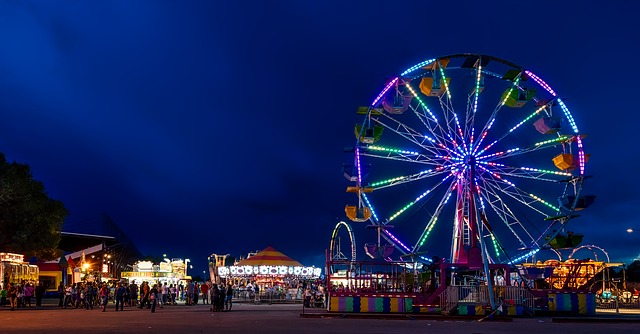 Having been held for more than 100 years, the Arizona State Fair is one of the longest-running events in the state of Arizona, and the perfect place to enjoy the heady combination of fast rides, delicious (if not nutritious) eats, and agricultural displays that characterize the state fair tradition. World-class entertainers are also staged at this event; past lineups have included the likes of Bob Dylan, Sheryl Crow, and ZZ Top. (Psst: Check out our guide to the Arizona state fair, and our updated calendar of nationwide events!)
ArtFest of Scottsdale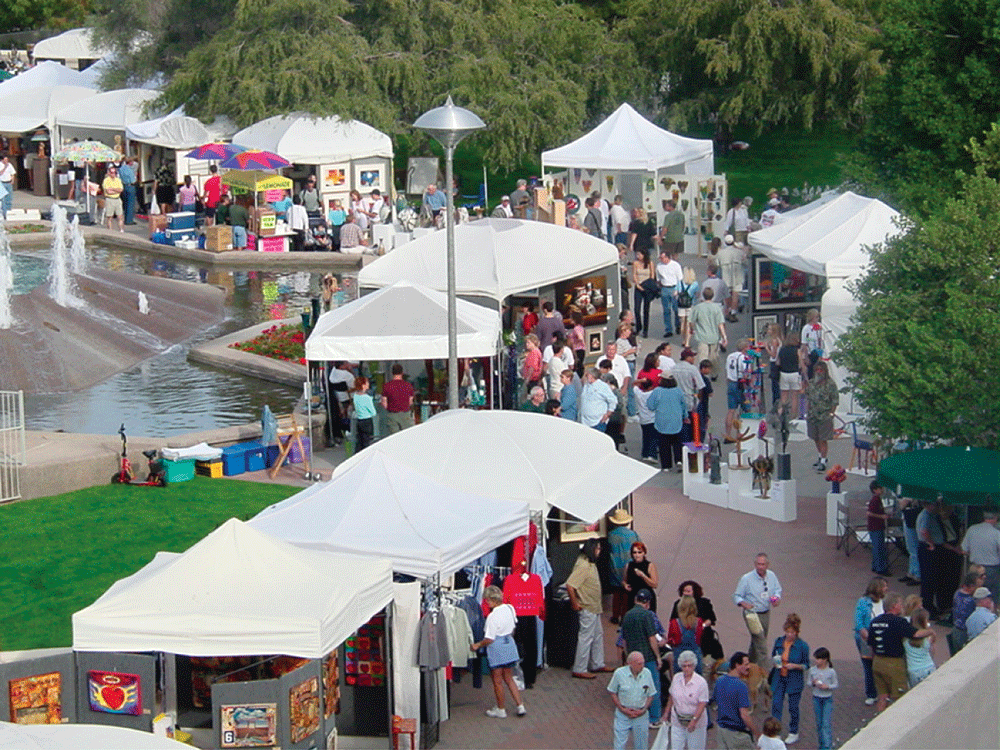 Although it's only a one-day event, this quick hit is worth making time for. Visitors to ArtFest of Scottsdale, held each year in November, will experience the showcased works of more than 150 artists from across both the state and country — and better yet, admission and parking are both totally free.
When to Visit Phoenix
While Phoenix doesn't have the same wintery problems that burden many other parts of the country, it does have hellaciously hot summers whose triple digits are just as stifling as snow. For the best weather, you'll want to visit Phoenix in the fall and spring months; November through April is ideal, but that also means it's the most popular and crowded time for visitors.
If you're planning on RV camping, keep in mind that many full-timers retreat to the desert to weather the winter, and you may find yourself without a place to stay if you don't make your reservations well ahead of time, particularly during the holidays.
Looking for even more fodder to help you make your upcoming trip to Arizona everything you're dreaming of and more? We've got tons of great resources to help you, including guides to each of America's national parks and its most popular state parks as well as archives of the top campgrounds in dozens of destinations across the country, including Phoenix.
Enjoy your trip — and try to stay cool!
As a final reminder, some of these activities may need to wait until businesses fully reopen from coronavirus closures. However, there is still much to see and experience in Austin that you can enjoy today! What are your favorite spots in Austin? Send them our way to [email protected] or by tagging us on Instagram @rvshare and using the hashtag #rvsharelocal.
This post may contain affiliate links.
This post may contain affiliate links.