RV Owners
July 13th, 2021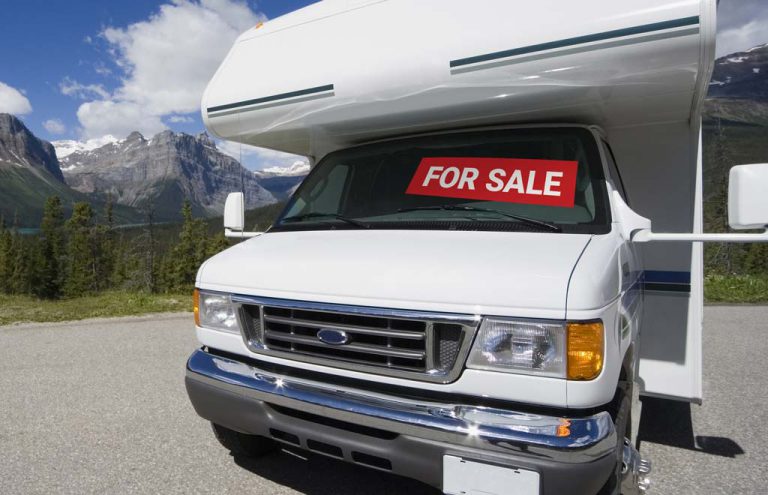 Article provided by National Vehicle, written by Peggy Dent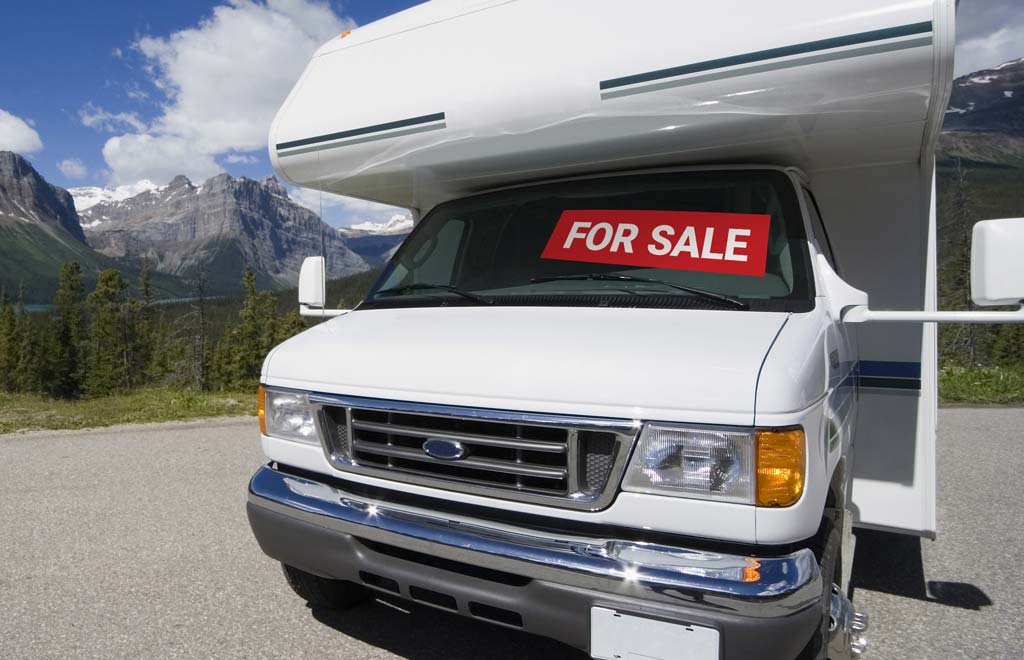 When it's finally time to sell your RV you have many options; like trading it in on a new rig, selling it to a wholesaler or dealer, selling it on a consignment lot through a broker, or selling it privately. All these options have pros and cons, but if you know what you're doing, selling your RV privately may be the most lucrative option.
There are also many variables to consider in the process of selling an RV, like: your location, the time of year, the type of RV, the age and condition of your rig, and how quickly you need to sell it.
But regardless of these options and variables, there are some hard and fast DOs and DON'Ts that you'll need to follow when you're getting ready to sell your recreational vehicle.
Let's start with the DON'Ts. This is where many sellers undermine their own best efforts to sell their RV.
DON'T HIDE ANYTHING OR BE DECEPTIVE
Don't hide your RV in your driveway with a small FOR SALE sign in the window and wonder why people are not lining up to buy it. The market is huge, so you need to shout from the rooftops that your RV is for sale, by advertising it in ALL the publications where people shop for RVs.
Don't hide anything, also relates to the pictures you take of your RV. Don't hide the best features of your rig under piles of junk. Clean up your RV, put things away and stage it for photography. Use good lighting. Take pictures of everything from one end of the RV to the other, on the inside and the outside. Open the basement doors or engine compartment, take high-quality pictures of the galley, bedroom, bathroom, driver's area, tires, awning, furniture, floor, slides, and roof. If your rig is a truck camper, then take pictures of it on the truck and as a free-standing camper. Remember that your buyer may be thousands of miles away, and your pictures and description are all they have to help them make a purchasing decision.
Don't be deceptive and try to hide defects in your RV. If there's water or body damage, then show it in the pictures and disclose it in your description. Buyers don't like surprises or deception. If they are interested in your offer but discover that you are hiding something they won't trust you, and the deal will be harder, if not impossible, to close.
Don't hide anything by spinning the facts. If you parked your rig outdoors for several years don't try to spin it, or sugarcoat it, by saying it was parked in a sheltered location. The truth is… direct sunlight and freezing temperatures have a negative long-term impact on any RV, and buyers deserve the whole truth. Be candid and truthful.
DON'T OVER OR UNDERPRICE THE RV
Don't overprice your RV because you think you've successfully hidden defects or damage. If you're honest about its condition, then you can be completely candid when answering questions posed by a prospective buyer. On the other hand, don't undervalue your RV, because it makes buyers question if there are undisclosed defects. Don't guess what your RV is worth! Find its true value.
DON'T ACCEPT A PERSONAL CHECK
When it's time to complete the sale don't accept a personal check or provide the buyer with your banking information. If the buyer needs to do a wire transfer, that can be accomplished without you divulging your bank information.
"There are professional organizations that help private sellers sell their RVs every day."

National Vehicle
Now let's address the DOs to help a private party sell an RV. A couple of common-sense things to keep in mind when you're preparing to sell your RV is to think about the season and the location. Trying to sell your RV between Thanksgiving and Christmas when the rig is covered in snow, is probably not going to be a successful venture. But if you and your RV are in Arizona, Florida, Southern California, or Texas, then selling it in the dead of winter might be the perfect time.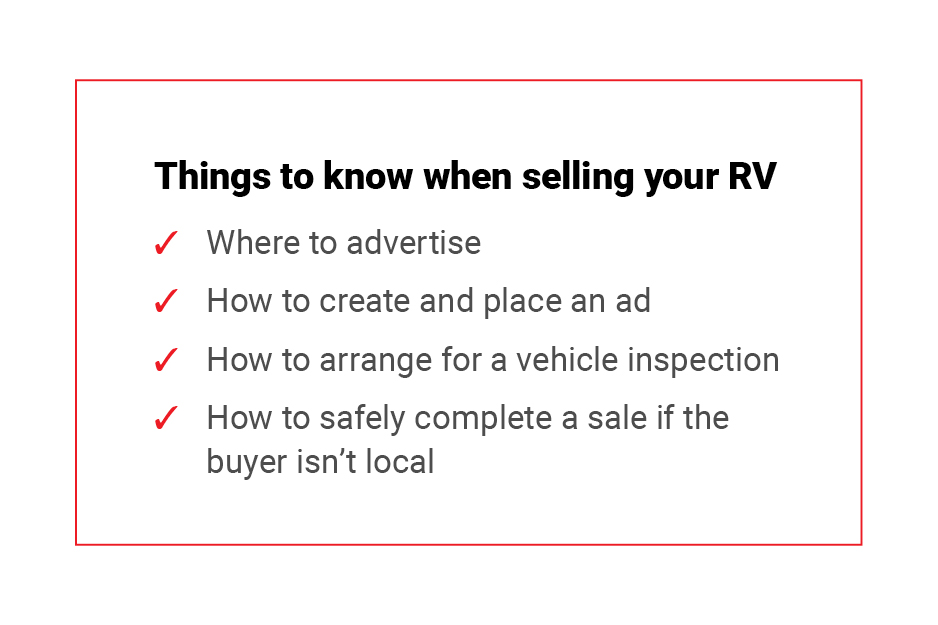 DO SELL AT A REALISTIC PRICE
When you're preparing to sell your RV, you'll need to do some research to determine what the actual market value is for your RV. Pricing it too high or too low will negatively impact your sales efforts. Here is a link to a site that will help you determine what your RV is really worth, in today's market.
DO COMMIT TO TRANSPARENCY
Disclose everything positive and negative about your RV. Tell the complete story of your RV's history honestly, with candor and transparency. Be willing to answer questions and send additional pictures if a buyer has questions. The more transparent you are, the more potential buyers will trust you, which will expedite the sale.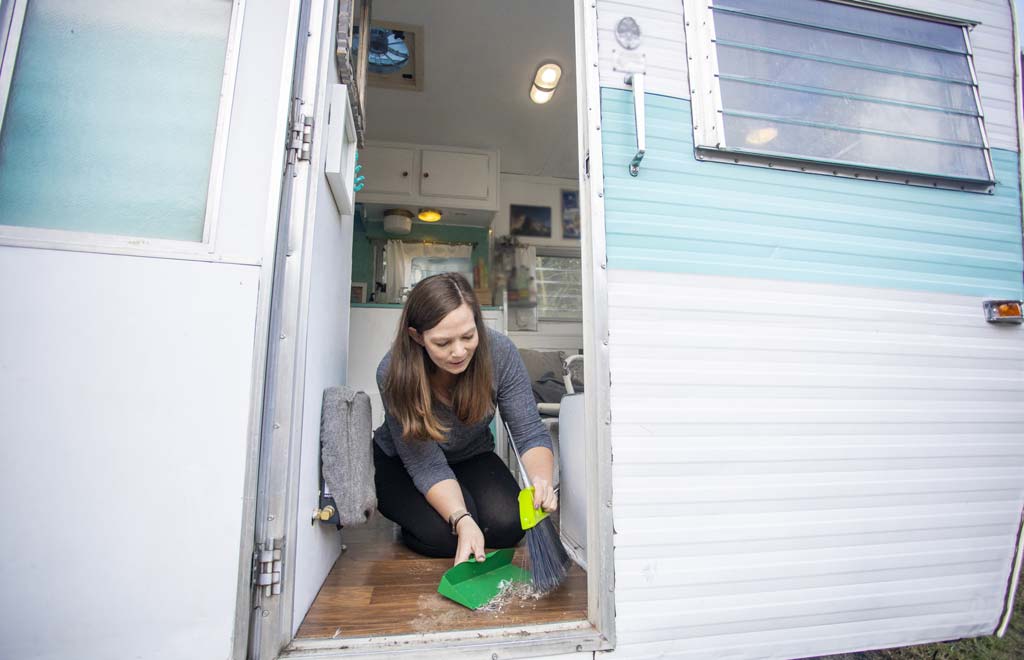 DO PREPARE YOUR RV FOR SALE
Clean the inside and outside of the RV. Make all repairs you can afford. Remove your personal property and prepare the rig to be transferred to a new owner. Take good quality pictures and include images of damaged areas. Write a complete description and include it in your advertising. If there are operational anomalies that a new buyer needs to know, document those operational steps. If you own the RV outright, locate the title so you're ready to make the transfer of ownership after receiving payment.
DO ADVERTISE YOUR RV FOR SALE
Advertise your RV in all the popular places where buyers look for RVs. Local advertising through sites like craigslist is a good start, but the wider you broadcast your offer the sooner it will sell. Use well know national RV publications to reach the broadest audience. Find out more about national publications and how to prepare an ad here.
DO CONSULT PROFESSIONALS
You may only sell one or two RVs in your lifetime, but there are professional organizations that help private sellers sell their RVs every day. If you're unsure of all the steps; where to advertise, how to create and place an ad, how to arrange for a vehicle inspection, and how to safely complete a sale if the buyer isn't local, then the most important DO in this list of DOs and DON'Ts is to consult professionals who know exactly how to handle all these steps and who will assist you through the process.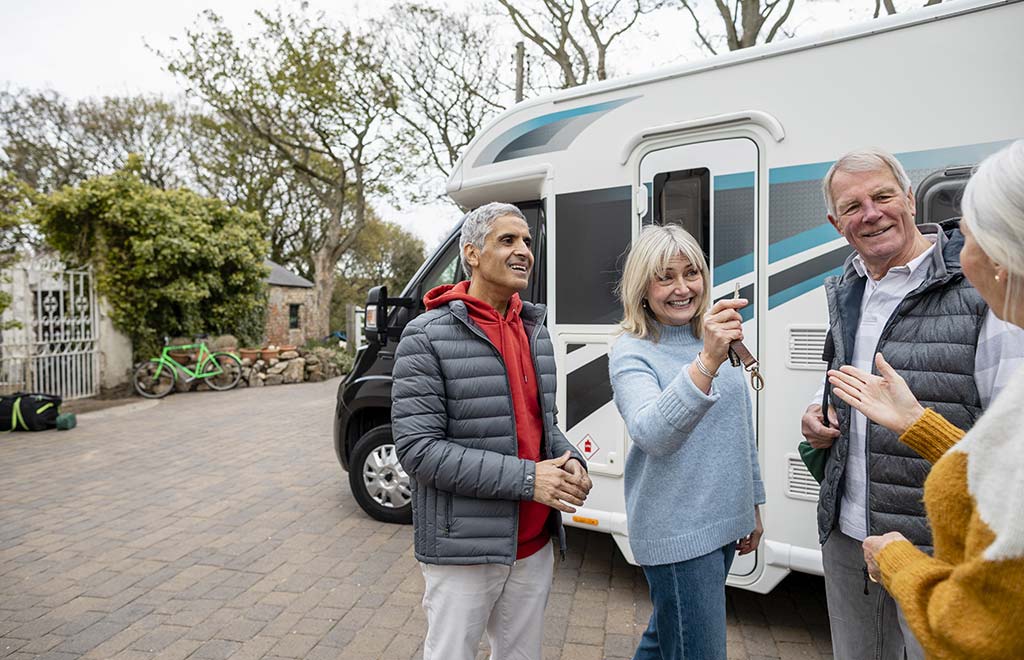 There's no reason for you to reinvent the wheel!
DO seek professional help to expedite the sale of your RV.
Connect with a company that will help you successfully sell your RV.
Looking for even more RVing tips and tricks — both during the purchase process and for your first camping excursion?
Here are just a few RVshare blog posts to help you out.