RV Owners
February 9th, 2021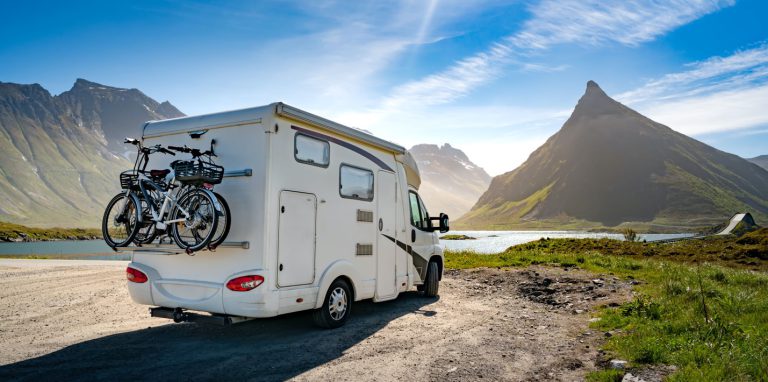 Article provided by National Vehicle, written by Peggy Dent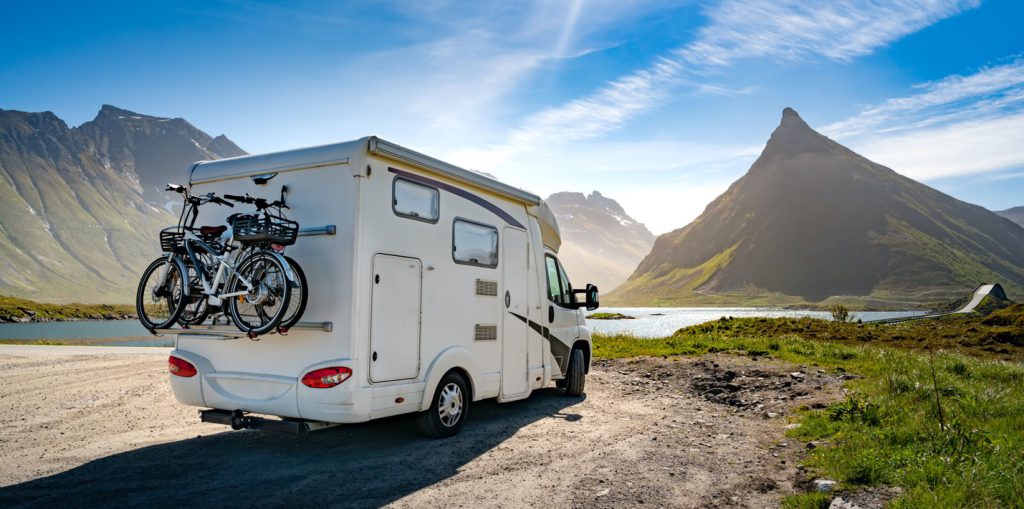 End of the Road
Selling an RV can be even more daunting than buying one, and you probably remember how that process was all-consuming. Perhaps you've reached the end of your RV journey and you're ready to turn the page to a new chapter in your life.
You have two choices. You can Do It Yourself (DIY) or you can use an outside resource to help you transfer ownership of your recreational vehicle. But selling your RV isn't like most other DIY projects. In most cases, if you're willing to invest your time in the project you can save a significant amount of money. For example, if you need to paint your house and you decide to make it a DIY project, you'll spend a considerable amount of time doing it but you'll only need to pay for the paint and supplies (and possibly the hospital bill if you fall off the ladder). Your DIY painting project will save you the labor costs and mark-ups associated with hiring professional painters. This is true for all DIY projects, except selling your RV.
No Good DIY Options
When trying to sell your own RV, you'll spend countless hours combing through classified ads just looking for comparable RVs to determine the right price for your rig. Once you have the price you could park it in your driveway with a "FOR SALE" sign in the window or pay to park it on a consignment lot. But either of those choices limit the market to only local buyers which is a tiny subset of all potential buyers. On the other hand, you could design an ad and pay for it to run in a national magazine like RVTrader, but trying to sell your RV to someone located hundreds, or thousands of miles away, can create more problems than it's worth.
There is a Better Alternative
Unlike all other DIY projects, if you hire the right experts to help you sell your RV, they'll make the task easier, produce quicker results, and it won't cost you a pile of extra money. But not all outside RV resources are the same. In fact, there is only one firm that offers the full spectrum of services needed to sell your RV, and they only charge $699 for their end-to-end expert assistance. For only $699, you are hiring a whole team of experienced professionals at National Vehicle, a firm that has been helping people, just like you, sell their RVs to private buyers for over 20 years.
The first advantage of hiring National Vehicle is that you won't need to spend your precious time researching the real value of your RV. Even though there are many different prices in the market for any particular RV and there's no RV Blue Book to help guide you, the staff at National Vehicle are able to help you determine an accurate valuation for your RV. There are three general price levels associated with RVs. The retail price is the highest. The wholesale price is the lowest, and the private party transaction price is the most accurate valuation of any rig, at any time, in any market. One final price to consider is the broker's price. If a broker rather than National Vehicle helps you find a private buyer, they will charge 10% of the selling price for their services. The private party selling price would still be the same, but you'll realize 10% less profit from a brokered sale and far less service than you'll get from National Vehicle. So, in this confusing array of prices, how can you determine what your rig is really worth without spending hours searching classified ads?
The Right Price is the Foundation of the Process
It's absolutely essential that you identify the right price for your RV. If your rig is overpriced it probably won't sell, at least, not very quickly. If it's underpriced, you may sell it quickly, but you may lose thousands of dollars in the process. The professionals at National Vehicle start the process by helping you correctly price your recreational vehicle. They start the process by interviewing you about your rig then they take into account JD Power's NADA (National Auto Dealers' Association) pricing, comparable unit pricing and recently sold data.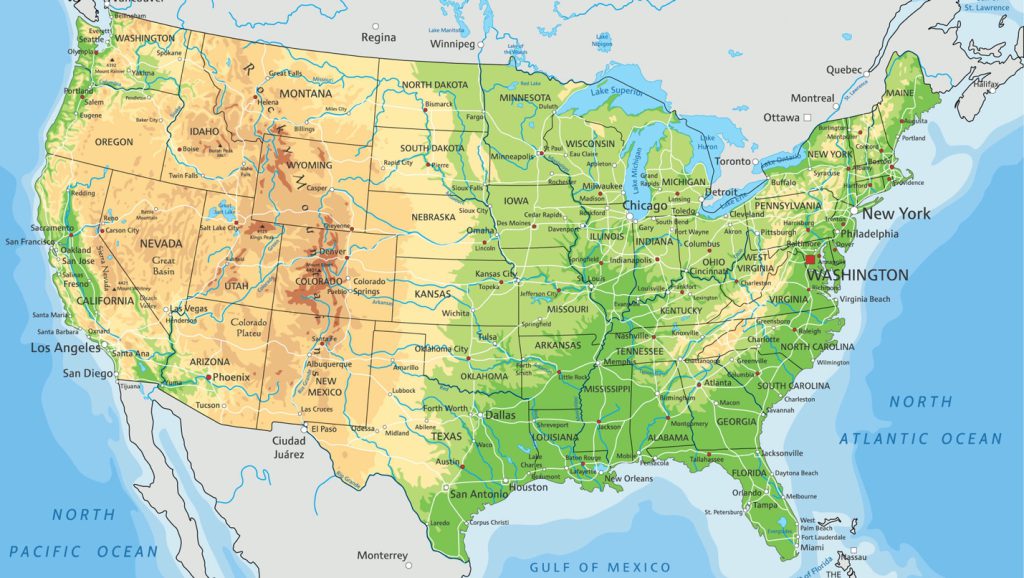 Advertise Nationally
In the DIY model of selling your RV you would need to create an ad then place it in either Craig's List or a newspaper for a local listing, or in a national listing through eBay or a trade publication, such as RVTrader. You'd be responsible for the ad creation and paying for the ad as long as it is published. With National Vehicle they create the ad for you based on your description and photos, and they place (and pay for) the ad in multiple national publications where shoppers go to look for RVs.
In the DIY model, if you're running your ad in a national publication you have access to a wider pool of potential buyers, but the logistics could become a barrier to successfully completing a sale. Let's say you're in San Antonio Texas, and your RV has caught the attention of a potential buyer in Hartford Connecticut. Now what? How do you transact this business with 2000 miles between you and the buyer?
Buyers Need Assurance
How can the buyer know that you have described the RV completely and correctly in your ad and that there are no underlying defects, that may not be visible in the photos? Furthermore, if they need to finance their purchase, how can they provide adequate proof to a lender that your used RV is as described? National Vehiclehas overcome these logistical challenges by using a network of independent inspectors. They send an inspector to your location to assess the real-time condition of your RV and to file a report. That inspection gives both the buyer and financial institution confidence that your RV is correctly described, and that the valuation is fair and accurate.
DIY – Transfer of Funds Depends on Trust
In the DIY model you'd need to make sure you receive full payment from the buyer prior to releasing your RV, but a long distant sale complicates this process and requires a higher degree of mutual trust than either party may be willing to extend. Finally, how will the buyer take possession of the RV? In our example of the seller in San Antonio and the buyer in Hartford, will the seller need to drive or tow the RV to Connecticut?
Remember, in the DIY model, the greater the distance between the seller and the buyer the harder the sale will be to complete.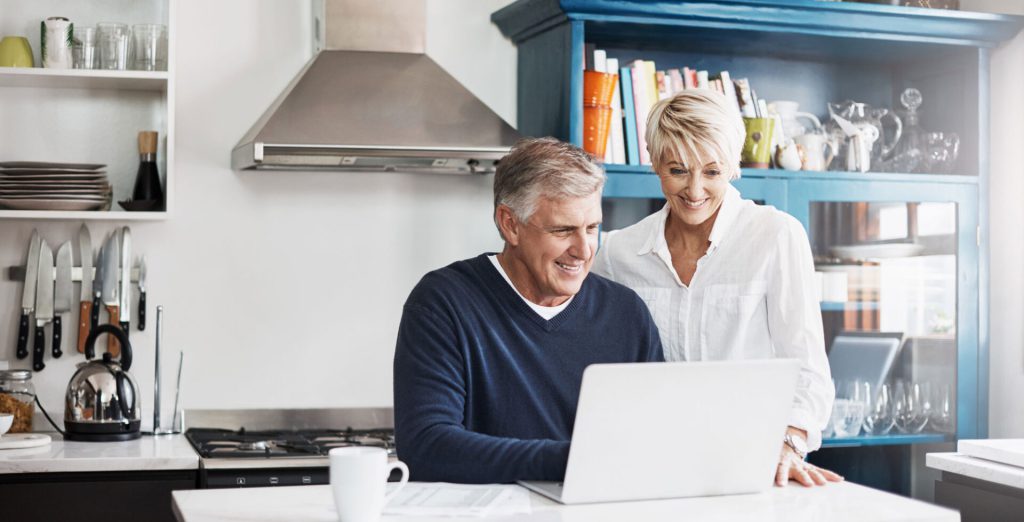 Unique Business Model Give Buyers Confidence
With National Vehicle however, the distance between the seller and buyer is not an impediment and neither party has to trust the other to perform their obligations. The services provided by National Vehicle are end-to-end from the initial interview with you, the seller, to determine the value of your RV, to the delivery of your RV to the new owner, regardless of where they are located. And all these services cost only $699!
Not Just A Different Business Model – A Better One
As stated earlier, National Vehicle has a better business model to help you sell your RV. You don't have to do it yourself and park your rig on a consignment lot then worry if it will be stripped or vandalized. You don't have to list it in Craig's List, then wait months for someone to show interest in it. You don't have to take someone's personal check or wonder if a cashier's check is bogus.
At the onset, you can talk to a knowledgeable sales rep from National Vehicle and know that every detail from the initial valuation, all the way through to receiving funds in your bank account, will be professionally managed by experienced staff. They are as motivated to sell your RV as you are, and they use an entire national network of resources to get the job done quickly.
Looking for even more RVing tips and tricks — both during the purchase process and for your first camping excursion?
Here are just a few RVshare blog posts to help you out.