Travel Inspiration
January 8th, 2020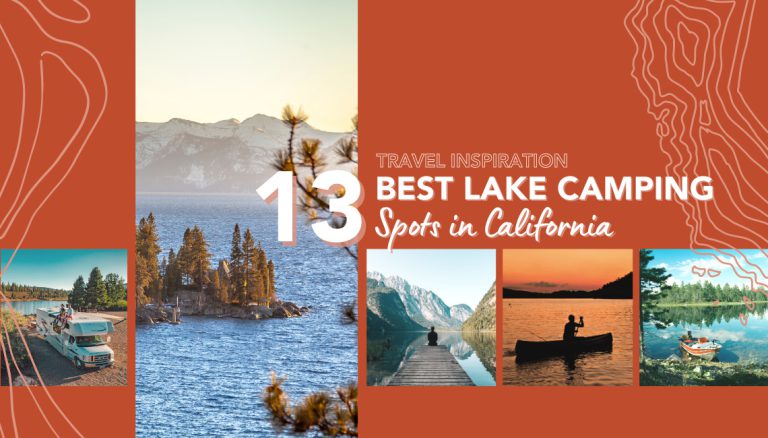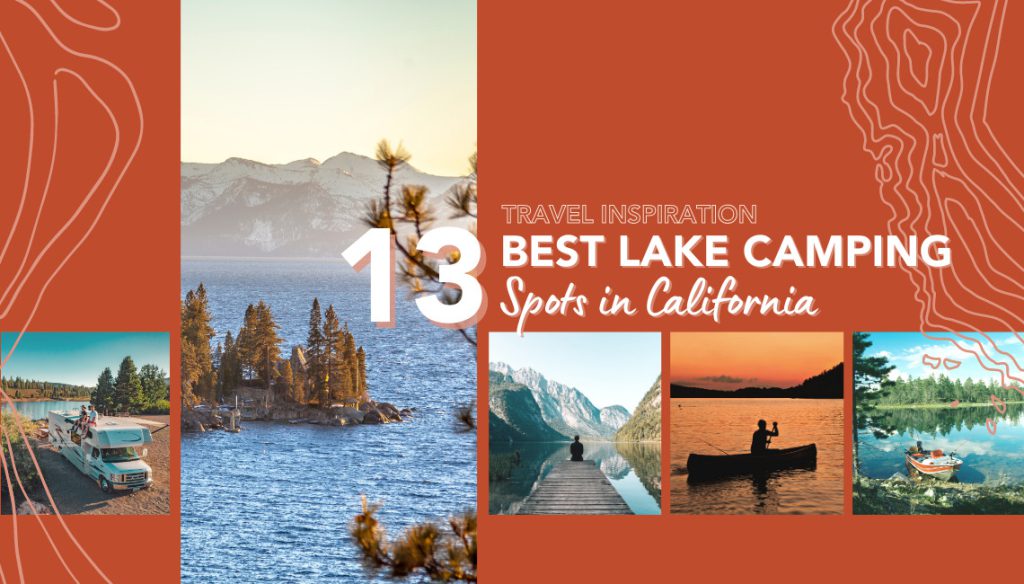 When it comes to trips in the RV, nothing is quite as relaxing as camping near a lake. A lake offers opportunities for fishing, kayaking, boating, and swimming, meaning there is plenty of fun to be had. Additionally, lakes are perfect for cooling off on hot summer days.
Of course, it also helps that lakes tend to be surrounded by beautiful greenery and wildlife, giving you a chance to reconnect with nature.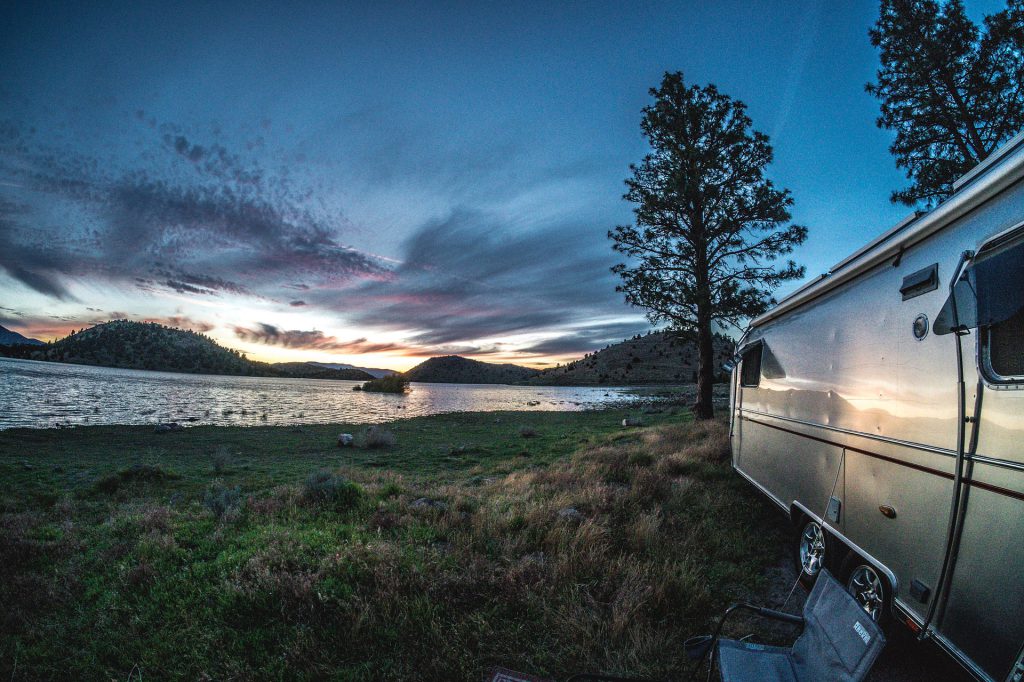 Lake Camping California
Some of the best campgrounds by lakes in the country can be found in California. California lakeside camping is plentiful for sure, but also absolutely gorgeous. Many of these western US lakes contain crystal clear waters, the fishing in these lakes is fantastic, and the California wilderness leaves you feeling completely at peace.
For this reason, whether you live in California or will merely be visiting, we highly recommend seeking out a few California lake campgrounds.
Of course, if you're going to experience California lake camping, you will want to make sure you find the best places to do so. In this article we will discuss the best lake camping in California, so you can go in well informed and have the camping trip of a lifetime.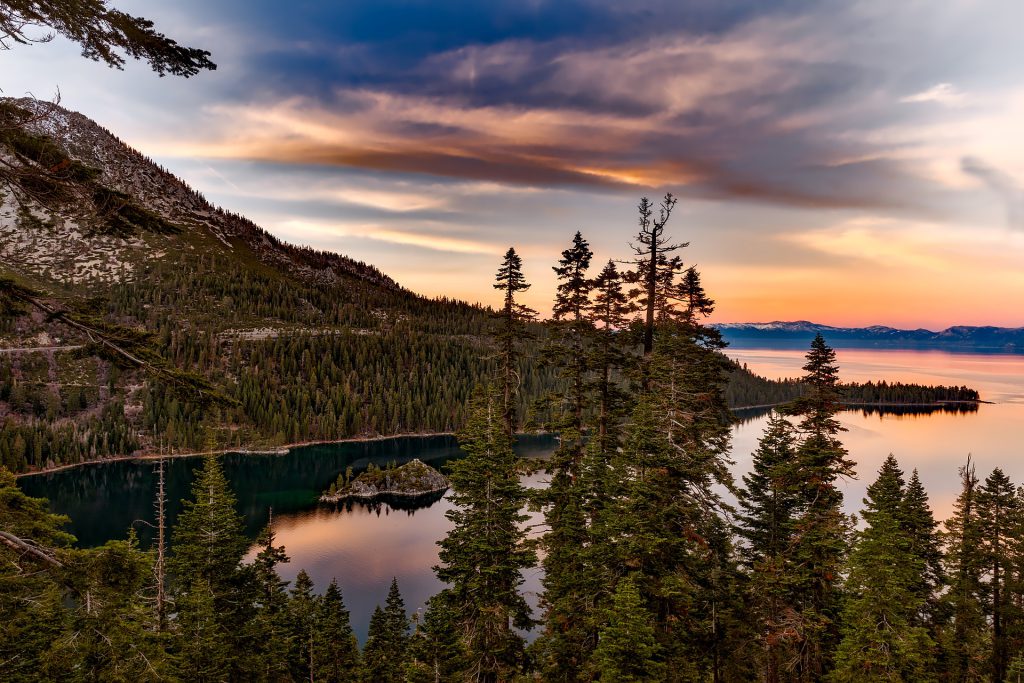 Lake Camping in Northern California
Let's begin by discussing the northern half of the state. This is where you'll find dense forests, some of the largest trees imaginable, and all the animals that come along with such habitats.
The lakes in this half of the state are absolutely breathtaking any time of year, but if you wish to swim, you will want to be sure to visit during the summer. That said, lake camping in northern California during the chilly months can still be fun even without the swimming aspect.
Wondering where you should go for some awesome camping if you happen to be in the top half of the state? Below you'll find a list of the best lake camping in northern California.
Alpine View Campground at Trinity Lake
Tucked away in the Shasta-Trinity National Forest, Alpine View Campground is a wonderful place to get away and enjoy all that Trinity Lake has to offer. Trails are available for hiking, and many sites have a view of the lake.
A boat ramp is located nearby, and catfish, trout, salmon, and bass can all be caught in the lake.
North Shore Campground at Lake Almanor
A lovely private campground, North Shore Campground offers sites with absolutely incredible views, RV hookups, and paved pads. Lake Almanor is the perfect place for boating and fishing, and a boat ramp and fish-cleaning station are found inside the campground. Many people also enjoy the canoe, paddle board, and kayak rentals.
DL Bliss State Park at Lake Tahoe
Lake Tahoe is a world-famous lake for a reason. This gorgeous body of water has been nicknamed "The Jewel of the Sierra", and when you see it, you'll understand why.
Some of the best camping near Lake Tahoe is at DL Bliss State Park. Here you'll have access to a campsite that can accommodate a 15-foot trailer or 18-foot motorhome, and you can even choose a lakefront site!
Clear Lake State Park at Clear Lake
The largest freshwater lake in the state, Clear Lake is a beautiful place to camp, swim, fish, boat, or just relax. The campgrounds at Clear Lake State Park allow you to do all of these things within walking distance of your comfy little home-on-wheels.
Just keep in mind that the maximum camper length in these campgrounds is 35 feet.
Donner Memorial State Park at Donner Lake
The 154 campsites at Donner Memorial State Park offers an awesome home base for all of your lake adventures. The park has a swim beach as well as a fishing area, and the hiking trail beside the lake is a wonderful way to soak in the beauty of nature.
Lake Siskiyou Camp Resort at Lake Siskiyou
Lake Siskiyou Camp Resort offers campers some seriously awesome views of the lake, Shasta National Forest, and the majestic Mount Shasta. The fishing dock in this full-hookup campground is the perfect place to relax, and the in-lake splash zone is tons of fun for the kids.
Brandy Creek RV Campground at Whiskeytown National Recreation Area
One of the most popular water recreation areas in the state, Whiskeytown National Recreation Area is a great place to boat, fish, and swim. Brandy Creek RV Campground is located onsite and offers fresh water and a dump station, and welcomes RVs up to 35 feet in length.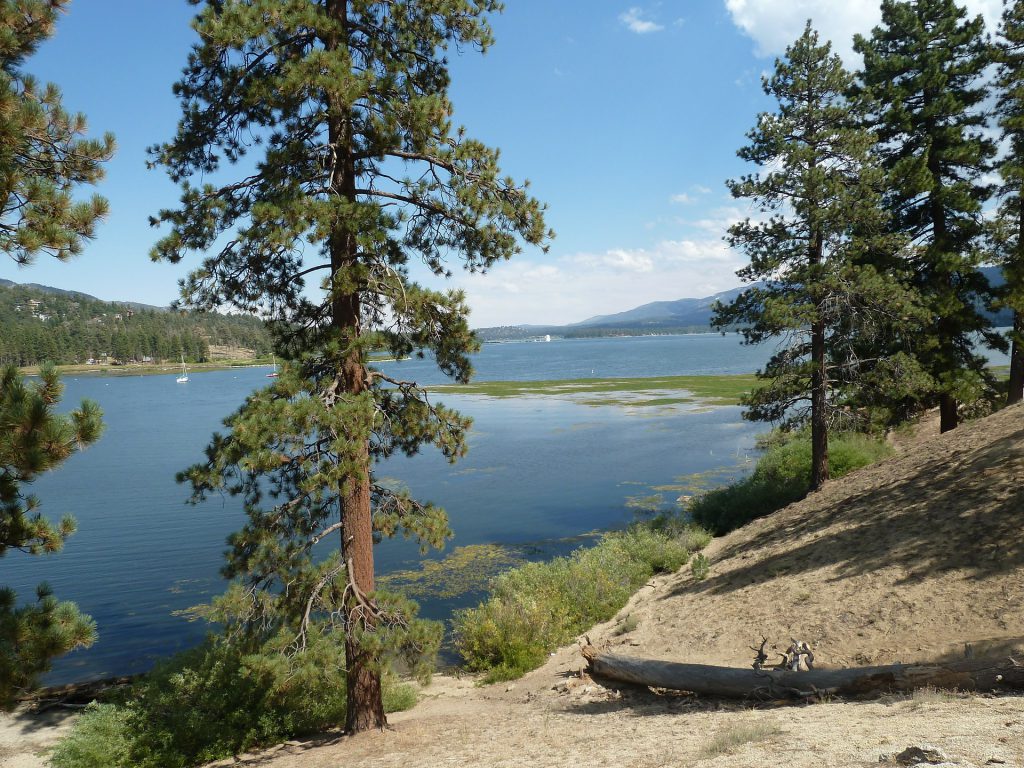 Lake Camping in Southern California
Clearly, northern California is a great place to find campsites in California near lakes. However, it isn't the only place. You see, the lake camping in southern California is different, but equally as lovely. Additionally, since southern California tends to stay warm year-round, swimming and playing in the area lakes is almost always an option.
Looking for the best lake camping in southern California? Try out the following camping sites in California with lakes.
Mesa Campground at Silverwood Lake State Recreation Area
Mesa Campground at Silverwood Lake is a very comfortable place to stay during your lakeside adventure. The sites here include hookups and can accommodate RVs up to 31 feet in length. Best of all, the campground is very near the lake, meaning less work and more fun for everyone.
Lake Perris State Recreation Area
With water and electric hookup sites available, Lake Perris State Recreation Area is a lovely place to park your RV. Picnic tables, fire rings, grills, and shade trees all make the sites quite nice, and the water access is definitely a major bonus. This lake is perfect for water sports, so keep that in mind when making your plans.
Serrano Campground at Big Bear Lake
Located in the San Bernardino Mountains and within walking distance of Big Bear Lake, Serrano Campground is yet another fabulous lake camping location. A boat ramp is available about a mile outside of the campground, and trout, bass, catfish, carp, bluegill, and crappie can all be caught in the lake.
Castaic Lake State Recreation Area
The bright blue waters of Castaic Lake are absolutely amazing and make this lake an awesome place to spend a weekend. Castaic Lake State Recreation Area offers campsites that make it possible to stay overnight, and the lake itself offers activities such as water skiing, lifeguard training, fishing, and more.
Lake Piru Recreation Area
Less than an hour from LA, Lake Piru Recreation Area is in an absolutely amazing location. Despite its close proximity to the big city, the lake is incredibly peaceful, with campsites at the recreation area that are level and shaded by trees.
The camp store has everything you might need to enjoy your trip, and clean restrooms here certainly make things more comfortable.
Lake Cuyamaca Recreation Area and Park
Lake Cuyamaca Recreation Area is another option near a big city. This one is located about an hour outside of San Diego, but based on the serenity found there, you'd never know it. It is surrounded on three sides by the Cuyamaca Rancho State Park and offers amazing views.
Campsites include electric and water hookups, providing the perfect place to return to after a day at the lake.
Need help finding the perfect campground? Camp-California.com is a free resource for California campers and outdoor enthusiasts who like to have fun and enjoy life. The parks listed on this website are members of the California Association of RV Parks and Campgrounds.
Lake Camping California FAQs
As you can see, there are plenty of camping grounds in California with lakes, making camping near a lake in California a breeze. That said, there are still things you'll want to know. Below are some of the most frequently asked questions when it comes to lake campgrounds in CA.
Do I need a reservation to go lake camping in California?
This depends on the campground in question. While there are still some first-come, first-served sites out there, many are switching to a reservation system. Therefore, you will want to check on this beforehand and snag a reservation if necessary.
Is boating allowed in all California camping lakes?
Most California lakes do allow boating. That said, there are exceptions to this rule, and some regulations apply when boating in the state.
Is swimming always allowed in California lakes?
No, swimming is not always allowed. For instance, Santa Clara County doesn't allow swimming in lakes at all. Therefore, if swimming is important to you, you will want to do some research before booking any campsite.
Do I need a license to fish in California?
Generally speaking, yes, you will need a license to fish in the Golden State. This is true of most states. However, some states do offer exceptions for young children and the elderly. In California, children under 16 do not need a license at all, while seniors can acquire a license at a discounted price.
What safety measures should I take when camping near a lake?
When spending time near a lake, children should always wear life jackets. Additionally, adults who will be spending time on the water should wear life jackets. Sunscreen is also a must, especially if you will be out on the water where the sun's rays can be reflected onto your skin.
What are you waiting for? Now that you know where to go, it's time to find the perfect RV rental in California and hit the road for a perfect lake camping adventure.
Check out the following articles for more lake camping options: