Storage
September 6th, 2019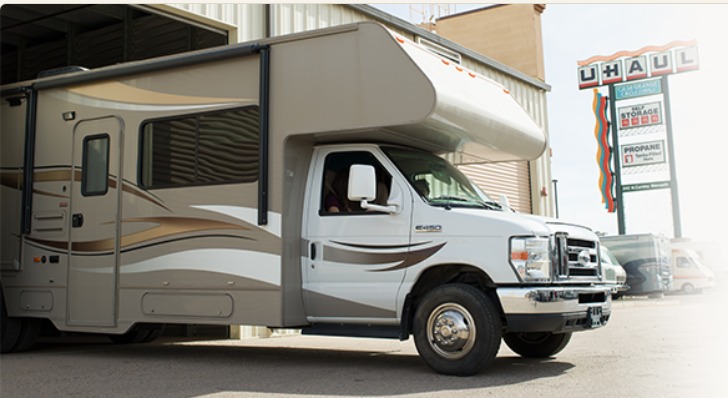 Although it's fun to get out and adventure in an RV, you may find yourself needing to store it at times. Harsh winter weather, work constraints, or other obstacles may have you looking for RV storage. But what if you have a tow car or other vehicle you can't use as well? You may want to look for a place to store an RV with car storage as well. You may even need a place to keep an RV with motorcycle storage, since both of those vehicles are hard to use in winter weather. Here are a few suggestions for places where you can do both.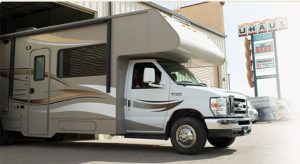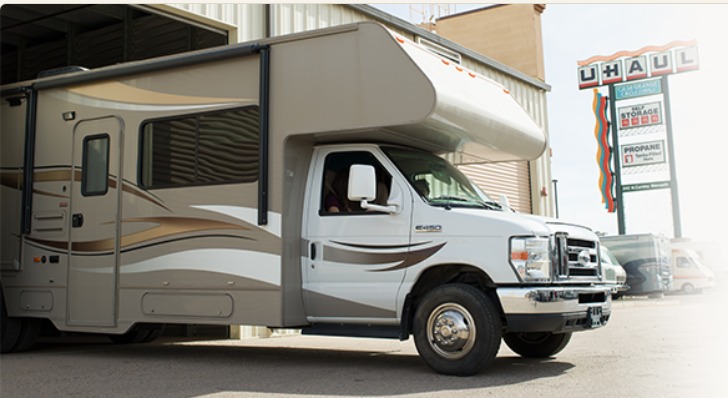 U-Haul
Did you know U-Haul not only provides vehicles for moving and hauling things, but will store your vehicles as well? They provide storage for RVs, motorcycles and other motorized vehicles, and for cars. 
RV storage

– they offer wide spaces, which are convenient if you have a slide out or just want easier access to your rig. They advise you look for a space that has a height of at least 14 feet, which accommodates most RVs while allowing room for air conditioners, satellite antennas, solar panels, and other roof-mounted accessories. However, if you're unsure, measure your RV yourself to make certain it will fit. 
Motorcycle and motorized vehicle storage

– many of the U-Haul facilities offer small vehicle storage as well. If you can't use your motorcycle year-round and need a place to store it, this is a great option. 
Car storage

– if you have a tow car that you don't use when you're not RVing, or just need to store it for a bit, they offer storage spaces for any cars including coupes, hatchbacks, crossovers, SUVs, and pickups. 
Outside storage: U-Haul offers outside storage for vehicles – they may be paved, permeable ground cover, gravel, grass, or a dirt lot. Outside spots do not offer protection from rain, sun, snow, or other elements.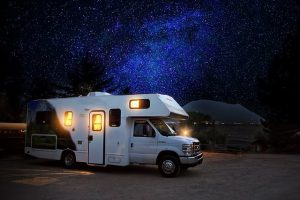 Covered Storage: They also offer covered outdoor spaces, which are canopies under which you park your vehicle. They offer protection from weather but aren't completely enclosed.
Indoor & Enclosed Storage: Finally, you can opt for enclosed vehicle storage indoors. Personal storage spaces ensure your vehicle is protected from the elements, and they are climate-controlled or heated. If your RV has sensitive electronics or other gadgets that are susceptible to extreme heat or cold, you may want to consider this option. 
Public Storage
Public Storage is another facility that offers all of these same amenities. You can store an RV, car, motorcycle, or other motorized vehicles at their Public Storage units, and they offer outside, covered, or enclosed storage as well. You can even reserve your space online and do all your research there as well. 
Right Space Storage
Right Space Storage offers the same options – RV, car, motorcycle, and motorized vehicle storage in spaces that are outdoors, covered, or indoors and completely enclosed. They have several locations in Arizona, California, New Hampshire, New Mexico, Nevada, and Texas. 
There are plenty of options for storing all of your vehicles in the same spot, which is convenient for you. Look around online a bit, consider your needs and how to best protect your vehicles, and look at reviews and talk to people to get recommendations for storage. If you take care of them properly now, they should last a good long time!
This post may contain affiliate links.