Miscellaneous
September 11th, 2019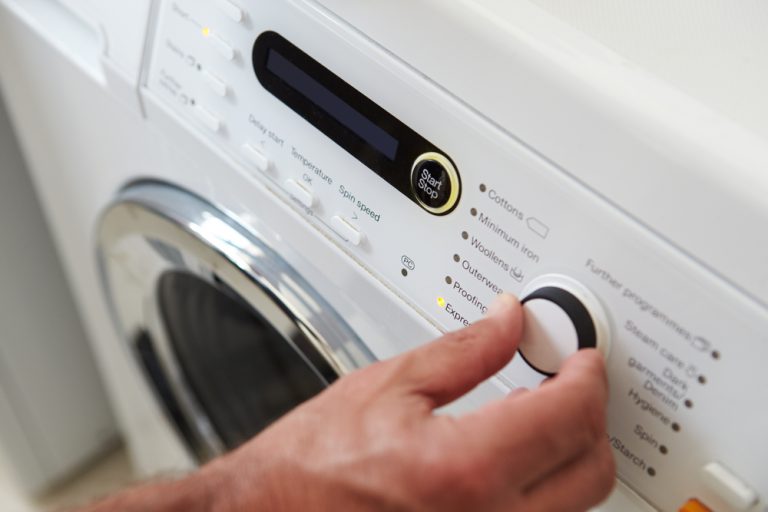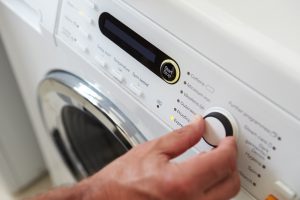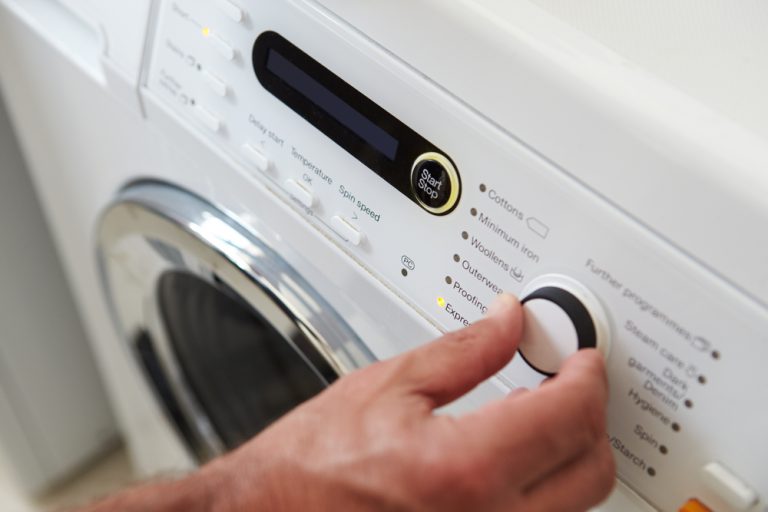 When you're traveling the country in the comfort of your RV, stopping at a laundromat to do your laundry isn't exactly top of your list of fun activities! Luckily, if you have an RV washer and dryer, you can wash your clothes on your own schedule, even while traveling on the road.
There are several different types of RV washers and dryers, so doing a little research to find the perfect one for your needs is necessary. The most common options include:
 

RV stackable washer and dryer

 

RV washer and dryer combo

 

Portable washer and dryer
Each type of washer and dryer for RV has its pros and cons, and here's what you need to know about each before making a purchase.
Stackable Washer and Dryer for RV
An RV stackable washer and dryer are similar to the stackable washer and dryers found inside a home, but the biggest difference is that in an RV, they are typically lighter and smaller. If you think you'll be doing a lot of laundry while traveling and your RV is large enough to fit this type of RV washer and dryer, it's a great option. One big con is that many of the smaller RVs don't have enough room to fit an RV stackable washer and dryer.
RV Washer and Dryer Combo
If your RV is smaller and you can't fit a stackable washer and dryer in your RV, a great option is an RV washer and dryer combo. This type of RV appliance is very popular with RVers who are looking for the ultimate in efficiency. This is because one drum is used for both washing and drying, so you only have to fit one appliance in your RV. Plus, most units are able to switch between washing and drying without any input – you throw in your dirty clothes and grab them once they are dry! Now if only it could fold, too. 
Portable RV Washer and Dryer
A portable washer is the ultimate in water and electrical efficiency, but they can be heavy and may require manual operation. These types of RV appliances allow you to do laundry anywhere you have access to a sink, drain, and electrical outlet. A portable dryer typically comes with multiple heat and drying cycle options, but some come with sensors that keep track of how damp the items are, and apply heat. 
Once you've determined what type of RV washer and dryer is best for your needs and your RV space, you still have another choice, between vented and non-vented. 
A vented RV washer and dryer requires a hole for an exhaust vent, and utilizes the air in the room to dry items. A non-vented washer and dryer unit uses the air inside the drum to dry items. Non-vented washers and dryers are typically not a great choice for RVs, because they tend to use a lot of water and do take a long time to dry clothes. 
If you're not quite ready to pull the trigger and purchase a washer and dryer for your RV, there are still other options to clean your clothing! Some of these include:
Truck Stops – many of the truck stop plazas, including Flying J and Pilot, have amenities such as laundry appliances for truckers that RVers can take advantage of.
RV Parks, Campgrounds – If you're camping overnight in these sites, you can typically utilize their washing and drying amenities.
Laundromats – Most towns and communities have a local laundromat.
Hand-wash – In a pinch, a bucket, some water, soap and a line dry works just fine to get your clothing clean!
Don't let dirty clothes slow you down from seeing all the sights and enjoying your vacation! There are plenty of RV washer and dryer options to get your clothing clean and get back on the road.