How to Host the Ultimate Tailgate Party in your RV
RV Owners
September 3rd, 2017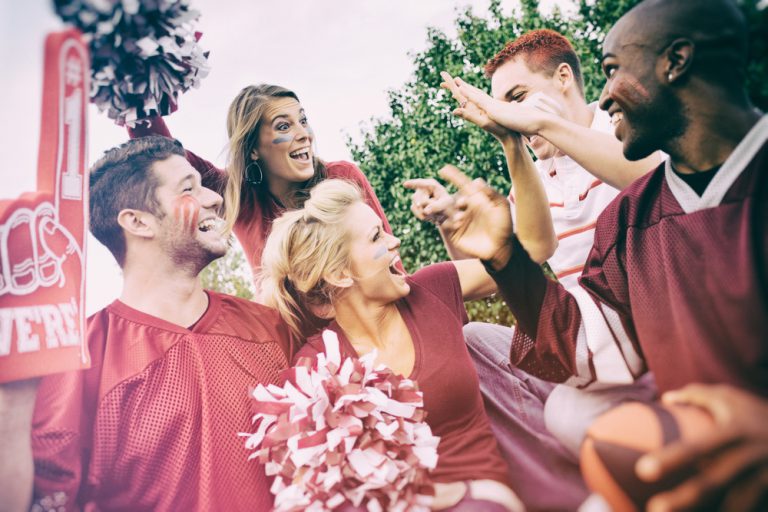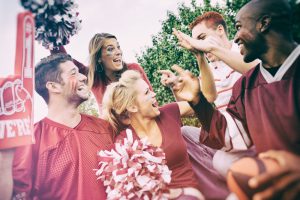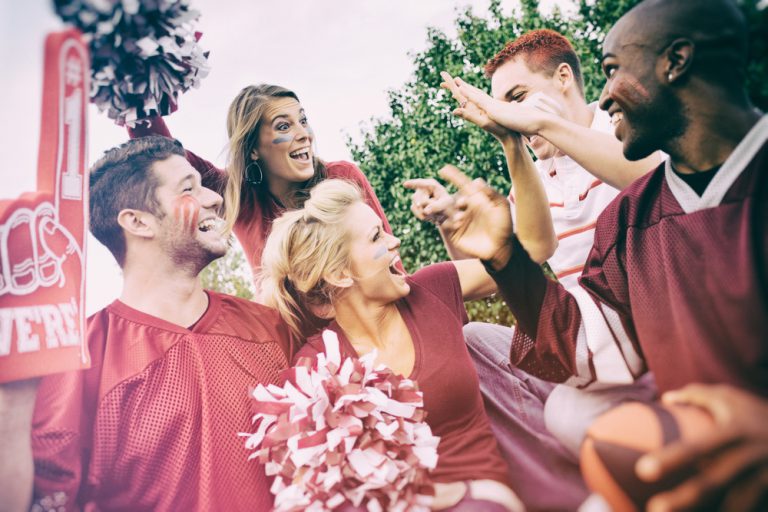 One of the very best things about fall is the return of football season.
And one of the very best things about football season is the opportunity to host awesome tailgate parties.
There's just nothing quite like a great tailgating session. You gather up all your friends to eat amazing comfort food, drink a few beers and get pumped up for the game. Face paint and foam fingers (sort of) optional.
And if you've never hosted a tailgate with an RV before, you're about to totally change your pre-game game. And by "change," we mean "improve so darn much you'll never go back."
How to Tailgate with an RV
So. What makes tailgating in an RV so much better than the old fashioned way?
Well, for one thing, in most campers, you have access to a full kitchen. That means you don't have to worry about messy, ice-filled coolers or getting frostbite every time you reach in for a beer.
You'll also be able to cook up delicacies that will put your truck-tailgating friends to shame. Grilled hot dogs are essential, of course, but with an RV, your side dishes can range from deviled eggs to potato skins, or even homemade mac and cheese — all of which can be enjoyed from the comfort of your air-conditioned couch, if you choose.
You also have a private bathroom, which means no more waiting in long lines for disgusting port-a-potties.
Like we said, your tailgate party is going to be the most popular in the lot.
But if you want to make sure you knock it out of the park (whoops, wrong sport…), you do need to do a little bit of pre-pregame party preparation. (Say that five times fast!)
So, what do you need to know to throw the ballin'-est football tailgate party in your RV?
We've got you covered.
RV Tailgate Parties
Looking for RV tailgate ideas? Wonder what supplies you need to throw an unforgettable shindig?
Here's the lowdown.
1. Figure out your spot.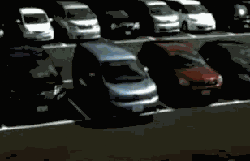 Although tailgate parties are traditionally held in the parking lot of the arena where the game is set to be played, you'll need to check ahead of time with the venue to ensure that RVs and large vehicles are allowed. You may have to pay an extra parking fee — or you might not be admitted to game parking at all in your rig!
But that doesn't mean you should call it quits on your RV tailgate party. You can easily hold the get-together at home and then head to the game afterward (in a vehicle operated by a sober, designated driver, of course)… or even cozy up on the couch and watch the game on TV in your rig. You'll save money on tickets and you won't have to deal with crowds!
2. Fire up the grill — or oven!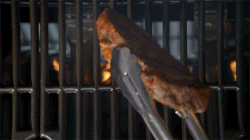 Whether it's hot dogs, ribs, burgers, or even a delicious hunk of steak, we all know that tailgating parties are all about the food.
Grilling is the perfect way to feed a rigful of hungry partygoers. The whole point is to be outside, anyway, and you can easily throw more food on the fire as needed. However, don't forget that you also have the convenience of a full kitchen on board… which means you have a lot more options as far as types of recipes you can make! Take advantage of it.
3. Stock up on snacks.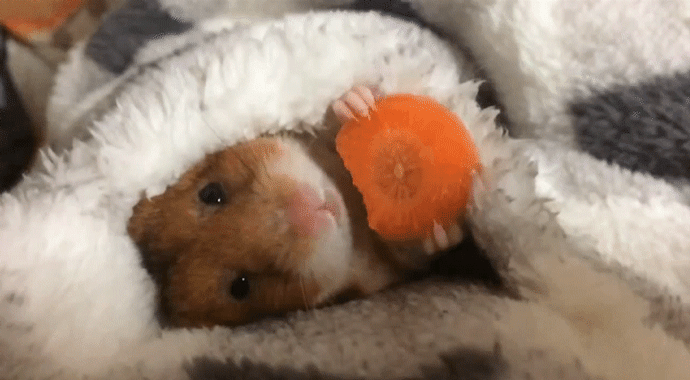 While you're at the grocery store for your ingredients, don't forget to pick up snacks, too. From chips and dip to crudite, your guests will likely want to munch and sip through the entire get-together. Don't show up empty-handed!
4. Don't forget fun extras.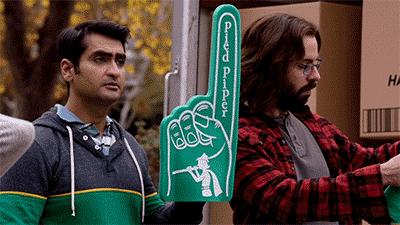 Awesome food? Check. Great guestlist? Check.
What's missing?
Foam fingers, face paint, home team memorabilia and a football of your own to toss around, of course! Tailgating is all about getting a little silly and letting your inner super-fan show… so don't forget the little things that help you get in the spirit.
5. Make way for more party!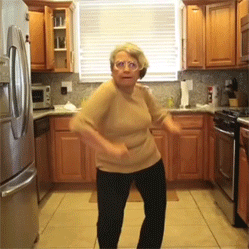 One important thing to keep in mind about your camper tailgate party — although it's more space than you'd have in a car or truck, you've still got very limited room to work with!
That means you may need to do some planning ahead to ensure you can fit all your guests inside, including possibly moving extra furniture off the rig and also providing ample outdoor seating space. Here's a great list of tips for entertaining in a small space!
RV Tailgate Rentals
Now that you know all the basics on how to throw an incredible RV tailgate party, let's talk about one important thing we've not mentioned yet…
You need to get your hands on an RV to begin with!
If you don't own your own rig, you'll likely need to rent an RV for tailgating. Fortunately, there are many options for you to choose from when it comes to the rental process.
For instance, you can find RVs for rent through large commercial dealerships, and also through smaller, privately-owned boutique RV rental agencies. And don't forget about the peer-to-peer RV rental market, like the one here on RVshare! By renting from private owners, you can save money on hefty rental fees and also have the opportunity to explore more unique vehicles than commercial dealerships generally have on their fleets.
For a tailgate, you'll likely want to choose an RV that has as much room as possible, which means a Class A or Class C motorhome — or possibly even a fifth wheel trailer. Since you won't be moving the RV very far, you won't have to worry about the large gas bills these big vehicles can rack up. In fact, if you tell your RV rental agency you're hosting a tailgate, they might even be able to set up the rig for you at your destination, so all you have to do is show up and party!
So, now that you're all set for your RV tailgate party, there's only one more question that needs to be answered…
Are you ready for some football?