Sewer/Plumbing
September 16th, 2019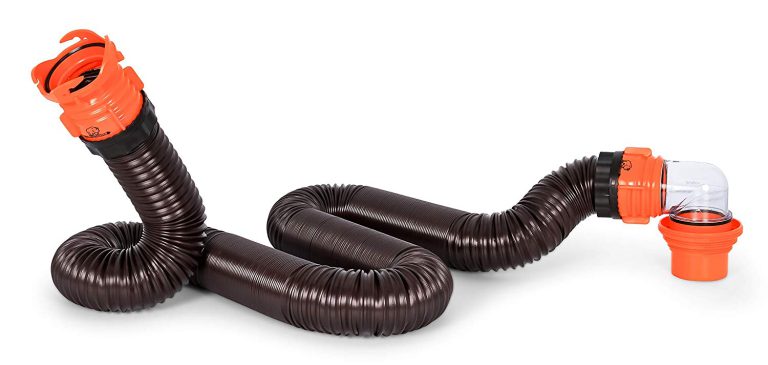 One of the most important accessories you're going to purchase for your RV is a sewer hose. Although it should come with an RV dump hose, often those are cheaply made and that's one thing you don't want to fail! New RV sewer hoses are definitely an investment you'll want to make. 
There are a few things to keep in mind when looking to purchase an RV septic hose. If you take your RV out frequently, you'll want a very thick and sturdy sewer hose to stand up to more use. You'll want to take a look at where you'll be storing your hose to be sure you have plenty of room. Double-check your outlet size – although most tanks today have a standard size, older RVs may be a little different. Also, consider the length of your RV. Generally, you'll want the RV waste hose to be at least the length from your sewage dump outlet tube to the rear of your vehicle, plus a little extra just in case. If you purchase an RV sewer hose extension, you'll be sure to have the length you need for different occasions.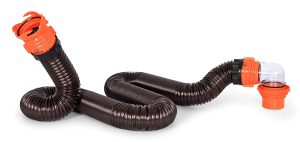 Best RV sewer hose
So which RV sewage hose should you choose? The Camco RV sewer hose consistently tops the list of RV sewer hose reviews, and is a very popular choice. Reviewers like that the Rhinoflex RV sewer hose by Camco is tough and durable, and they appreciate that it keeps its shape after setting it, until you want to unhook and store it. It's also a very affordable option. Other popular, though more expensive, hoses include the Valterra Viper and the Lippert Waste Master.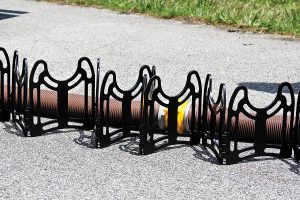 RV sewer hose accessories
Once you have your RV sewer hoses, there are a few more things you'll want to ensure you have a smooth trip.
They may not be glamorous purchases, but having good RV sewer hoses and fittings can mean the difference between a fun, pleasant RV outing and a much less happy one! These suggestions should help you work out where to go…when you're on the go. 
This post may contain affiliate links.