RV Owners
October 9th, 2019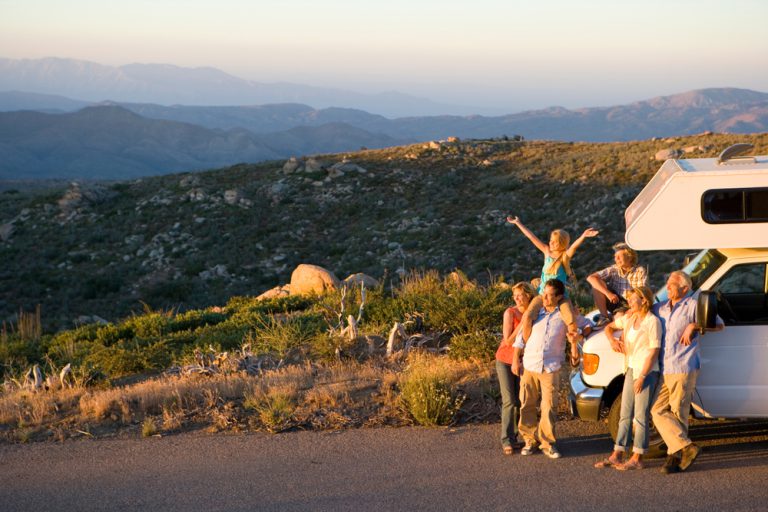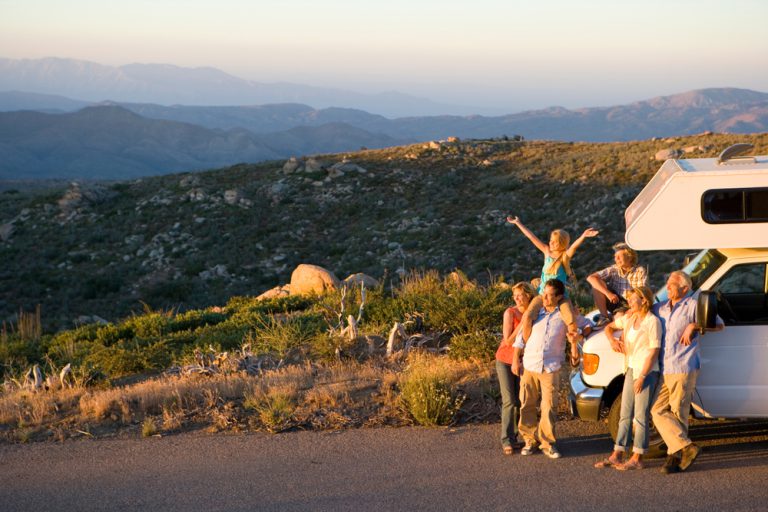 If you're here on the RVshare blog, chances are you're aware of our business model — or at least a little curious about it.
The way it works is pretty simple: we're a platform that facilitates a peer-to-peer network of RV rental by owner, making for lighter prices on the consumer end while also putting extra cash into the pockets of existing members of the RV camping community.
If you own a motorhome or travel trailer, you may think the idea sounds interesting… but also a little bit scary. After all, even a modest RV is a big investment, which could leave you wondering, "Should I rent out my RV? Is it actually safe?"
We certainly understand the intimidation factor of handing over the keys for your precious rig to someone who's basically a stranger. And indeed, if it's not done through a safe and secure platform, we'd NEVER recommend starting your own RV rental business; without calculated safety measures, there's just no telling what might happen.
But when you're operating through a dedicated and professional platform like ours, you can keep your peace of mind while also piling some extra cash into your bank account.
That said, you may still have questions about how it all works… and whether or not it's really worth it.
If so, hang on tight, because we're about to dive into them head first.
1. Is Renting My RV Safe?
If you're like most would-be renters, safety is probably your foremost concern — and for very good reason. You don't want to put your investment at risk, and not just because of the money, but because of the sentimental value of your rig.
And truthfully, all peer-to-peer rental scenarios aren't safe ones. For example, listing your RV for rent on Craigslist or simply hanging a sign in the window could yield disastrous results, as you have no mediating platform between you and your renters. (Plus, your existing insurance may not cover the rig if it's being driven by someone else.)
2. How Does RVshare Make Motorhome Rental Safer?
All this is why it's imperative to use a trustworthy third-party application to ensure your communications and monetary transactions are all secure, and also to help you screen potential clients before you agree to the rental.
When you list your rig at RVshare, you have access to a wide range of features that work to ensure your safety, and that of your renters, as well. For one thing, you always have complete control over who gets the keys to your castle on wheels; even if you choose to utilize our Instant Book feature, you can communicate with renters up front and cancel if you have concerns.
Our platform also features renter verification checks, so you can rest assured that your renters are trustworthy and pre-screened for their responsibility. And even if something should go wrong on the road, you're in good hands, since every RVshare rental is backed by A-rated insurance coverages that cover the full cash value of your vehicle.
RVshare also implements a security deposit feature, and reserves the right to charge renters above and beyond the security deposit if necessary. All of this comes at no cost to you, as the owner — and there's also no cost to get started and make a listing. We only make money when you make money!
3. Is Renting My RV Worth It?
Even if you feel comfortable with the rental procedures at RVshare, you may still wonder if renting out your rig is worth it in the long run. After all, each mile put on your RV lowers its overall value and adds to wear and tear, and chances are you want to save a good deal of its longevity for your own vacation usage.
And while those concerns are valid, consider this: the majority of RV owners do not own their vehicles free and clear. It's very common to be chipping away at a payment plan that could last as long as your mortgage, and cost you thousands of dollars in interest in the meantime. In fact, it's all too possible to end up owing more on your rig than it's worth, thanks to those lengthy terms and high interest rates!
Even if you're not making payments on your rig, you likely know all too well that RV ownership comes with its fair share of expenses. From basic maintenance to unexpected repairs and keeping it topped up with fuel and fluids, it can seem like there's never an end to the costs associated with owning your rig — especially if you're paying for storage.
Renting your RV out on RVshare can be a lucrative way to help your RV pay for itself, or even to add some money to your own travel fund and help you tackle new adventures. We're not just talking pocket change: The average RV owner earns more than $10,000 per year in extra income renting their RV, and it's not unheard for RV owners to make more than $30,000 a year!
4. What's the Best Way to Rent My RV?
While there are a variety of options for RV owners looking to make some cash by listing their rig on the rental market, it probably won't come as a surprise to you that we think RVshare offers the best platform available. Not only do we have industry-leading insurance coverages you just can't find anywhere else, but we also specialize in offering our renters the widest and most well-kept variety of vehicles on the market: from travel trailer rentals to luxury Class As to sleeper vans and beyond, we want our customers to know that their dream RV is out there, waiting for them!
Along with the safety features outlined above, you'll also appreciate the complete control you have over your rental terms and conditions. You get to set the price, of course, but you also decide if you'll utilize Instant Book, whether or not you'll allow your renters to bring pets, and even decide if you're willing to offer a one-way RV rental or tow the trailer to your renters' destination and offer setup services. All of these features can be great ways to bring extra customers to your business, but you also maintain the ability to withdraw any of these options — or delist your rig entirely — if you ever become uncomfortable with the process. What's more, we take the stress out of getting paid, too! All monetary transactions are done through our secure platform, which means your sensitive information stays safe and you get your hands on the cash as quickly as possible. That's what we call a win-win situation.
Low RV Rental Prices Put Extra Cash in Your Pocket
The average RV renter is after an adventure that's convenient, luxurious, but still affordable — and we don't know if you've checked out the prices at the big, nationwide franchises lately, but those rigs certainly aren't cheap to rent. What's more, the fleets at major rental agencies are limited to the fresh-off-the-factory Class A and sometimes Class C motorhomes the company finds easiest to rent out, which means that renters don't have as much freedom or choice in their decision-making.
That's exactly why our RV owners make so much money. Since you can afford to list your RV rental at a fraction of the price they do in the corporate world, renters are incentivized to take you up on the offer. Along with getting a better price, they also get to experience the authentic RV life in a rig that's been lived in, loved, and made cozy by a family just like their own.
If you're still hemming and hawing on whether or not to rent your RV, we encourage you to reach out to our team, which offers a one-on-one coaching option to hold your hand every step of the way. After all, every great journey has to start somewhere… in fact, you may even remember that once upon a time, you'd never gone RVing! Imagine if you'd never stepped up to that challenge, either.
Psst: looking for some ways to maximize your profits, upgrade your listing, and ensure your renters are happy campers at every step of the way? Check out the following RVshare blog posts.
This post may contain affiliate links.