Kitchen
September 16th, 2019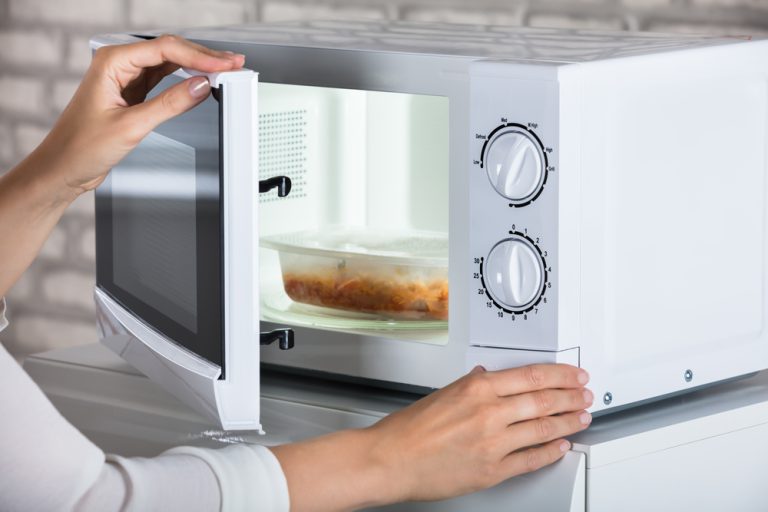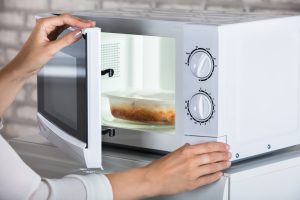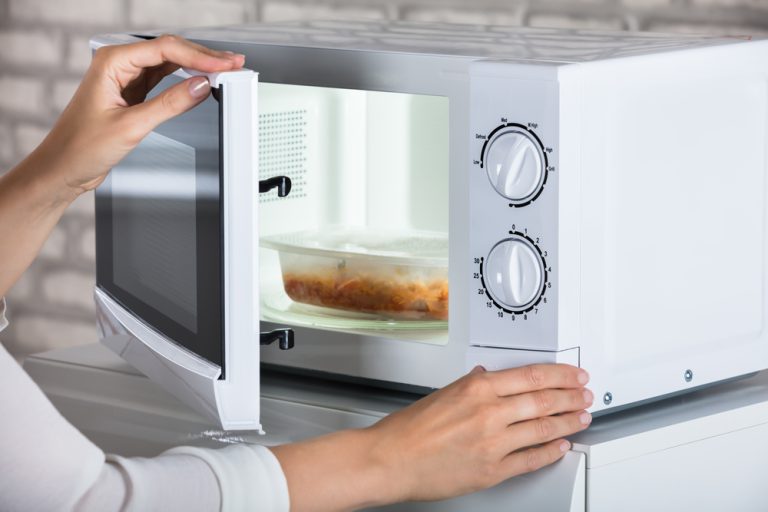 Selecting the Perfect RV Microwave Oven Can Be Overwhelming, But We have Tips to Make it a Breeze
Love snacking on popcorn? Hoping to cook frozen meals or reheat leftovers while traveling the country in your RV? Then a microwave for RVs is a must-have! An RV microwave is one appliance that can fit into most motorhomes, from a large Class A to a travel trailer, because they come in all shapes, sizes and colors. When it's time to pick your RV microwave, there are a few things to keep in mind.
First, it's important to remember that some RVs are only able to pull a limited number of amps of power. When shopping for an RV microwave replacement, you'll want to be aware of how many amps of power your motorhome can power as well as how many the microwave consumes at full power. If it consumes too much, you may trip a breaker when trying to use it, especially when using other items that use a lot of power such as a hair dryer or coffee maker.
You'll also want to be aware of the size of the microwave, and know where you'd like to place it inside your RV before you make a purchase. RV microwave ovens come in a variety of sizes, from a small size specifically made for RVs to standard size for an everyday kitchen. Make sure to do some measuring before you start searching for a microwave for your RV, so you know exactly what will fit and what won't.
There are microwaves that are designed specifically to save space and be placed over a stove, known as an RV over the range microwave. These types of microwaves are great options for an RV microwave if your motorhome has limited space, or you're hoping to keep countertops clear of clutter and appliances.
There are also some brands of RV microwaves, including the Dometic RV microwave, that are made specifically for RVs. They may have a smaller size and use less power at full capacity, and they make a great choice for your motorhome microwave. Other popular brands include a Samsung RV microwave or Sylvania RV microwave.
Another option to keep in mind when shopping is an RV convection microwave oven. An RV microwave convection oven combo can be an excellent choice for smaller RVs, because it can both reheat items as well as cook them. An RV convection microwave circulates heat with fans, moving it around, and cooking items, in a faster time than a typical convection oven.
If you think you may have trouble using an oven in your RV, don't know if an oven can fit inside your RV's kitchen or just don't think you will use an oven, you can't go wrong with choosing an RV microwave convection oven instead.
Because RV microwaves are available with a variety of features, in a variety of sizes, for a relatively inexpensive price tag, it's a great investment to include inside your RV!
This post may contain affiliate links.