7 Things you Should Know Before you Start RVing
Travel Inspiration
February 2nd, 2018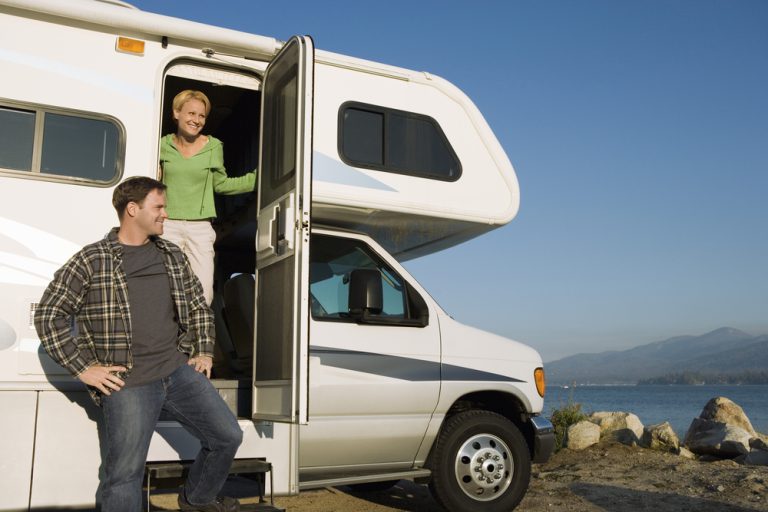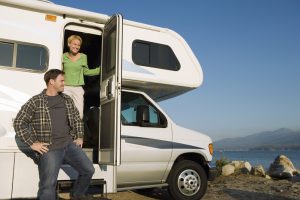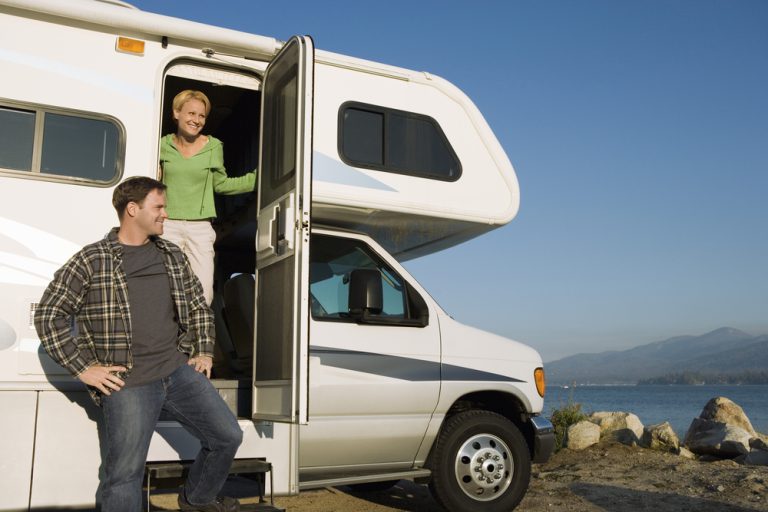 Maybe you've gone on a couple of camping trips and you're quickly falling head over heels in love with the lifestyle — and getting a little tired of paying for a rental every time you hit the road. (Thank goodness for that Passport America membership, which knocks your campsite accommodation fees down to half right off the bat!)
Or maybe you've yet to get behind the wheel of a travel trailer or motorhome in the first place, but you're busy poring over your trusty road atlas, already lost in fantasizing about the freedom and flexibility of the full time RV living lifestyle.
No matter where you are in your RV journey, there's always more to learn about this unique way to live and travel. I mean, how else do you think we could create a daily RV lifestyle blog right here at RVshare? 😉
So whether you're just getting your feet wet or you're looking to expand your knowledge as a beginner camper with a few trips under her belt, here are a few things you should know about RVing.
Is RV Living for Me?
Ready to hit the open road? Here are a few things to consider when trying out the RV lifestyle.
1. You don't have to go full-time right away.
Living in an RV year round is a wonderful way to go through life, to be sure, but it's not without its downsides and challenges. From the insane amount of downsizing most of us need to do to fit our lives into a house on wheels to issues concerning getting involved with a community when you're constantly on the move, full timing is definitely a commitment.
Fortunately, though, you don't have to commit right away! In fact, most RV owners only use their rigs a few weeks out of the year, still living their day to day lives in a regular, sticks-and-bricks home. (That arrangement also gives you the opportunity to earn extra cash by listing your rig for rent on RVshare when it would otherwise be sitting empty… just saying!)
2. There are lots of different types of rigs to try.
From tiny pop-up travel trailers to hulking Class A motorhomes with every luxury imaginable, there are so many different makes, models, shapes and sizes of RV to choose from — which is a great reason not to rush into any purchasing decisions.
Camping in each of these rigs is a totally different experience, and depending on your travel style and preferences, one may suit you much better than others. The best way to figure out what's right for you and your family? Walk through, and even camp in, as many different kinds of RVs as possible. RVshare makes that simple, since you can find rigs of all different types available through the peer-to-peer market!
Advantages of RV Living
What makes life on wheels so attractive, anyway? Here are some of the main benefits of RV living.
3. The RV lifestyle is a great way to get out of debt or even retire early.
One of the first things you might hear when you ask someone why they're drawn to RV living? It's a frugal, affordable way to see the world while still saving money (or at least not totally blowing your savings account).
Although there are certainly costs associated with RVs, from fuel and food to repairs and maintenance, depending on your camping style, it can be a whole lot cheaper than staying in hotels or vacation rentals — not to mention a whole lot more customizable and private. Want to save 50% on your campground accommodation fees every single time? A Passport America membership will run you less than $50 per year and is valid at almost 1900 campgrounds across the nation, so it'll pay for itself in no time flat! Here are some other smart ways to save money while RVing.
4. RVing can help you figure out what's most important to you.
Since you don't have room for all your stuff, you'll have to figure out which of it is worth keeping with you for the ride — and it may just be less than you expect. Aside from a sturdy backpack, a great set of maps, a couple of fold-out camping chairs, and their trusty pair of hiking boots, many campers soon realize that they don't need very much at all to stay happy as far as material goods are concerned. There aren't too many essentials for great RV living!
By the way, this is part of how camping encourages a frugal lifestyle. Since you don't have endless storage space, you can't just buy, buy, buy… which leads to an easy, painless break with the vicious consumerism cycle.
RV Living Tips and Tricks
Here's how to make RV living even easier.
5. Make plans — but not too many of them.
Obviously, calling ahead to campsites can help solidify your plans and even save you money if you're using Passport America properties. But as much as we love a well-mapped-out itinerary, you can drive yourself crazy if you try to schedule every waking minute.
Find a good balance between getting organized and going with the flow for best RV living results.
6. The journey will be full of surprises, and that's exactly how we like it.
If we could summarize our best RVing advice, it would be: Expect the unexpected, both good and bad. You're going to come across unexpected detours, delays, and repairs along the way… but truly, it's all part of the adventure. Maybe that extra day you spend en route allows you to see a new city you'd never considered, or maybe your breakdown on the side of the road is the pathway to meeting a new lifelong friend when a good Samaritan comes to your aid. The open road requires an open mind, so keep one — you'll be a lot happier if you do!
Accessories for RV Living
It doesn't take much to turn your RV into your castle!
7. Take advantage of your space.
Having a working kitchen, cozy couch, and all the other comforts of home while you're on the road is part of why you were drawn to this travel lifestyle in the first place, right? So take advantage of everything your RV has to offer, from cooking your own healthy, tasty meals to streaming your favorite TV shows. At every step along the journey, we'll be here to help you learn how to enjoy this unique way to travel even more than you already thought was possible. Happy camping!
This post may contain affiliate links.