RV Owners
February 7th, 2018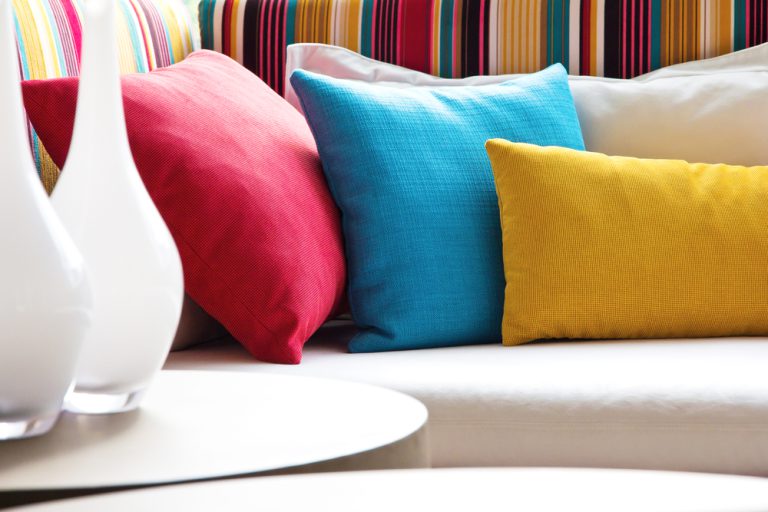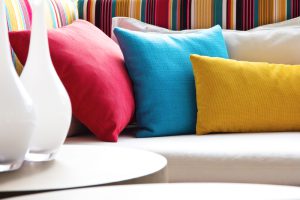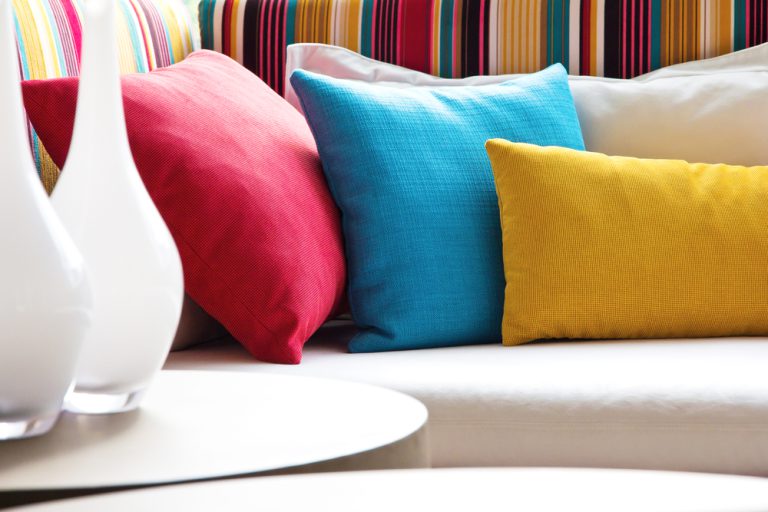 Been considering a major RV interior remodeling project for a while now?
Well, there's no time like the new year to make your RV interior upgrade ideas and dreams a reality. Those annual resolutions don't have to be limited to making yourself better, after all!
Whether you're simply looking to spice up your RV's interior with a few fun accessories, like throw pillows or scented candles, or you're ready to take on a serious overhaul involving tearing out cabinets or replacing appliances, one fun way to guide your designer's eye is to take a look at the latest interior design trends. And it looks like the world of decoration is taking some interesting — and sometimes divergent — directions for 2018. (Which works fine for your purposes, since it means you have lots of different options to choose from.)
From earth tones to metallics and from minimalism to retro glam, here are some of the most popular interior design trends of 2018 to incorporate into your upcoming RV interior design remodel. 
RV Interior Decor
Some RV interior design is as simple as adding a few accessories — or even just rearranging what you already have. Here are a few easily-executable design ideas for the RV remodeler in a bit of a hurry.
1. Let nature take its course
Apparently, au naturale is all the rage this year — design gurus are championing the minimalistic, relaxing look of a space replete with natural lighting and fresh plants.
Luckily, that's about as doable as it gets for an RVer, especially if you're traveling in an Airstream or travel trailer! Un-shade that big windshield and all your RV's windows, and consider placing a few potted plants in the sunny spots that result. (Psst: Here are some options for indoor flowers and greenery that can stand up to shadier conditions.)
2. Feel fine and feminine
Girls just want to have fun… and to surround themselves with design elements that reflect that carefree spirit!
To bring a touch of femininity to your RV's austere interior, just grab some flirty, frilly accessories — and never shy away from tones like purple or hot pink. Here are a few of our favorite options to help get you started.
RV Cabinets and Furniture
Ready to take on a slightly more involved remodeling project? Here are a few more trends to think about.
3. Revel in retro
Rumor has it that a retro, mid-mod look is coming back in a big way this year… which is great news for RVers! After all, many of our RVs come to us with a few years under their belts, and their interior accessories and accouterments, like cabinet doors, may show it.
That said, you can amp up the retro-glam design look with fun accessories like old-timey wall decor or thematic kitchen towels. You could also consider a more intricate incorporation of the trend, like replacing your RV's cabinet pulls or upgrading your dinette set with 50s-style seating.
4. Be more bookish
The library look is hot in 2018, but you likely don't have space in your RV to create a mobile study.
But you can easily repurpose a kitchen cabinet to serve as a bookshelf. It's functional and stylish — and besides, eating fresher, refrigerated ingredients is healthier anyhow!
Luxury RV Interior
Decorating an RV interior with no expenses spared? Here are some higher-end design elements to inspire you.
5. Perk it up
Whether you're into cold brew on nitro or only take your java single origin, a taste for serious coffee isn't just rampant — it's a trend.
Some might call it snobbery, but we simply call it having good taste. And although you might not have room in your rig to install an out-and-out coffee bar, there are ways you can incorporate the fad in your design scheme.
For example, trade out your old Mr. Coffee drip brewer for something more sophisticated, like a pourover or Chemex. An electric kettle provides the hot water you need to brew your unadulterated cup.
Want to get really fancy (and save money in the long run)? Consider investing in an at-home espresso machine, so you can enjoy lattes, cappuccinos, and whatever other handcrafted beverages your coffee-loving heart can come up with.
6. Go heavy with metal(lics)
Nothing says luxury like silver and gold — and those colors are a hot design trend for this sparkling new year of ours.
If you're not ready to refit your rig with metallic countertops, take heart. There are tons of glittery goodies you can add to your existing setup. Here are some to choose from.
DIY RV Interior
Motorhome interior renovation doesn't have to be difficult or expensive. In fact, one of the best parts about DIY RV interior design projects is that you can make your RV's interior entirely custom fit to your needs… without spending an arm and a leg to do it!
7. Enshrine your inner earth child
Sometimes, it's as simple as being cohesive. So when you're choosing accessory, upholstery, and paint colors for your RV's interior, take this 2018 design trend to heart: earth tones are in, in a big way!
Soft browns, deep maroons, and olive-toned greens all help bring the great outdoors inside and make you feel more comfortable, relaxed, and natural. And since the whole purpose of camping is to reconnect with nature, we can't think of a trend that better fits the RVing lifestyle!
Give your earthy design an extra boost with a muted (but beautiful) throw blanket or a cleansing Himalayan salt lamp. You'll be feeling rejuvenated and ready for more adventures in no time.
Happy (re)decorating!
This post may contain affiliate links.