Travel Inspiration
March 2nd, 2021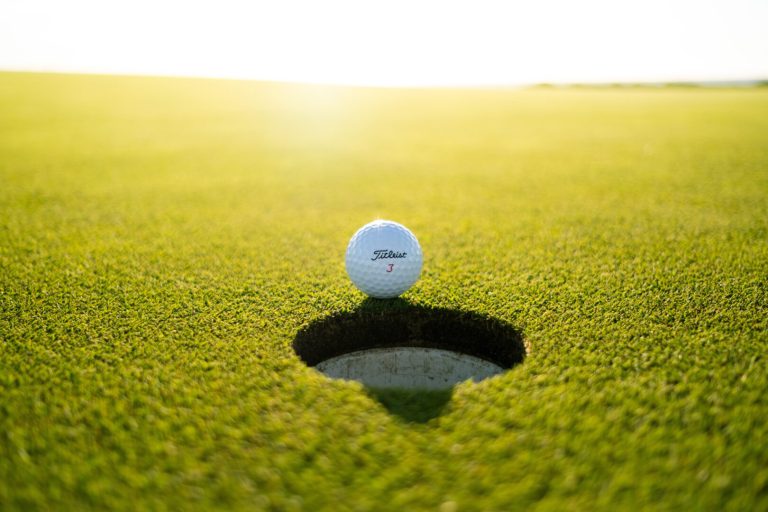 RV camping is a fantastic way to expereince the world. Whether you want to rough it in a rustic campground or go on an epic road trip to see the sights, an RV is the perfect vehicle to take along. That said, what many people don't realize is that an RV can be the perfect vehicle and lodging option for a golf trip as well.
That's right, there are an enormous number of golf resorts all across the country, and many of them include an RV camping option. In most cases, the RV parks attached to these golf resorts are absolutely superb, offering outstanding amenities and service. On top of that, when you stay at a golf resort, you'll be able to walk out your front door, hop in your golf cart, and be golfing in the fresh air and sunshine in minutes.
Not sure where you should go for an RV golf getaway? Below are some of our favorite golf resorts that include parking for RV campers.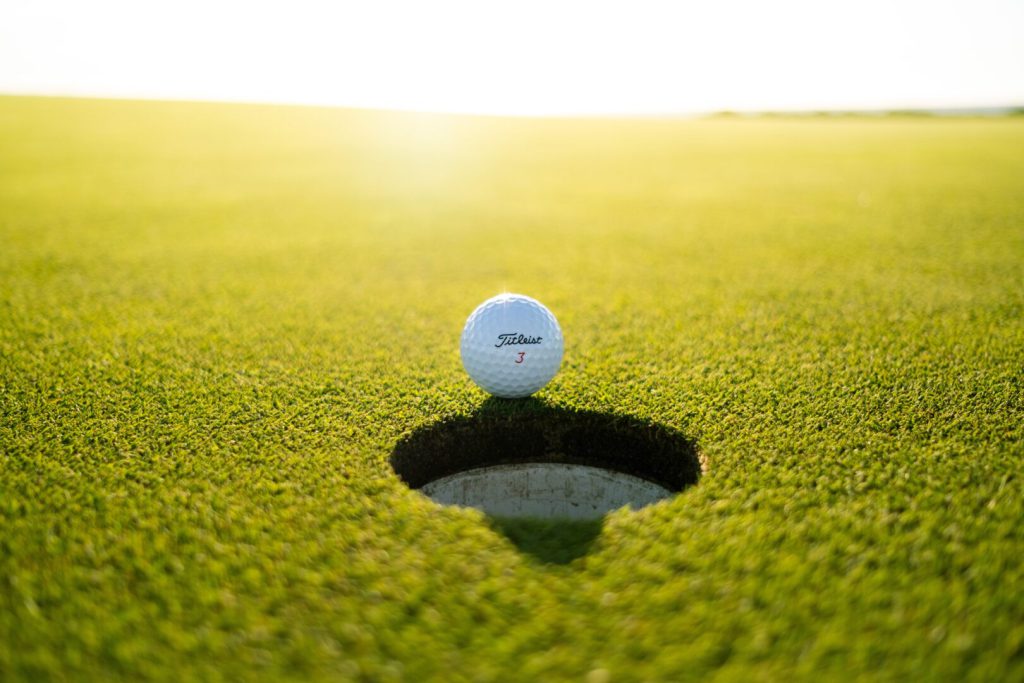 Torrey Trails RV & Golf Resort
Bowling Green, FL
Torrey Trails RV & Golf Resort is a luxury 55+ community located in Bowling Green, Florida. This newly constructed resort is great for maintaining an active lifestyle and enjoying beautiful weather year-round. Torrey Trails has a peaceful countryside setting while still being located a short trip away from major cities such as Tampa and Orlando. You will love Torrey Trails RV & Golf Resort for its luxurious amenities such as the 9-hole golf course, large heated pool, nature preserve, and 3-mile hiking trail.
ViewPoint RV and Golf Resort
Mesa, AZ
Whether you're looking for a championship golf course or something simpler for the beginner golfer, there's something for you at the award-winning ViewPoint RV and Golf Resort. When you finish golfing, be sure to visit the resort's fitness center, check out the hiking trails, and hop in the gorgeous pool to cool off and relax.
Emerald Desert Golf and RV Resort
Palm Desert, CA
A luxury resort that many would claim is one of the best in the country, Emerald Desert Golf and RV Resort has a host of wonderful amenities. Additionally, the resort boasts over 760 sites, meaning there's sure to be one that suits your fancy. Of course, the 9-hole golf course with sand and water obstacles is pretty amazing as well.
Brickyard Plantation Golf Club and RV Park
Americus, GA
A much smaller place, the RV park at Brickyard Plantation Golf Club has 24 sites available. This makes for a more intimate atmosphere that many golfers prefer. The onsite golf course offers a full 27 holes, meaning it'll fill an entire afternoon. Additionally, the resort hosts regular activities such as live music nights.
Desert Canyon Golf Resort and RV Park
Orlando, WA
An absolutely gorgeous park with plenty of scenic views, Desert Canyon Golf Resort and RV Park ensures those who stay there are never bored. The resort offers three different golf courses, so you can easily fill an entire vacation with golfing fun. Additionally, the resort boasts a cool swimming pool and a lovely hot tub for relaxing in at the need of a long day.
The Links of North Dakota
Williston, ND
Featured on Golf Magazine's list of "Thrifty Fifty" golf courses, The Links of North Dakota is a fantastic place to visit. The 18-hole golf course at this resort is incredibly well manicured and just waiting for you to play. On top of that, the attached campground only offers 13 campsites, meaning you're sure to have a peaceful getaway.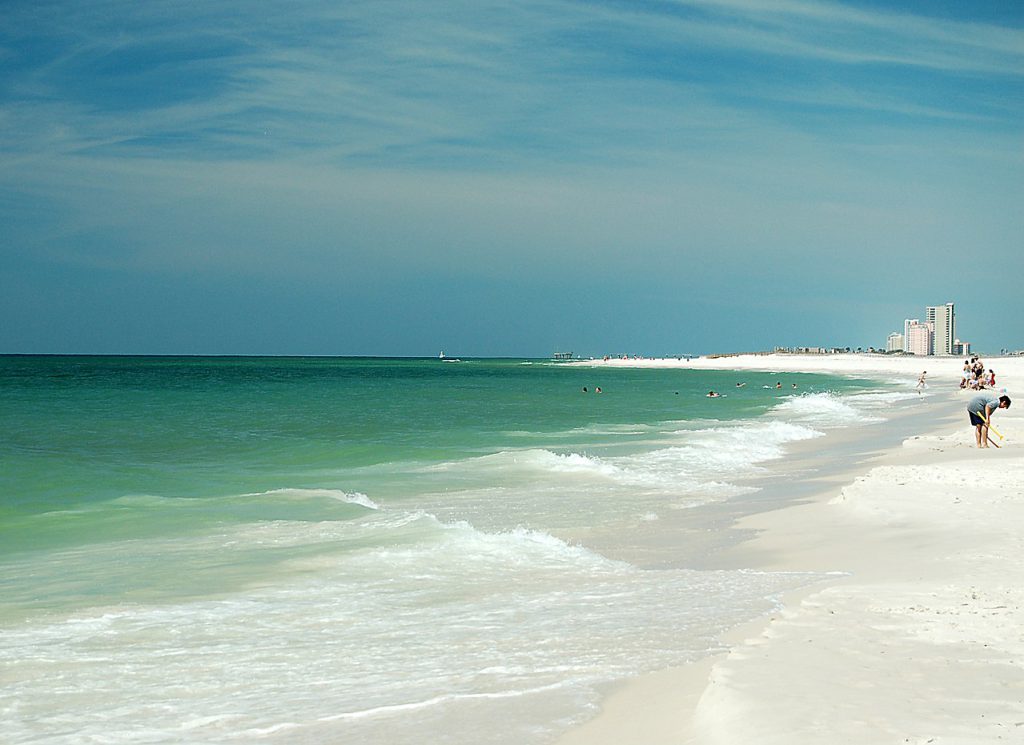 Gulf State Park
Gulf Shores, AL
Some of our favorite places to go RV camping are state parks, and one of our favorite beaches in the country is the beach in Gulf Shores, AL. Therefore, it should come as no surprise that when we learned about a state park in Gulf Shores that had a golf course, we had to include it here.
The park boasts 200 campsites, several hiking trails, and plenty of gorgeous birds. The onsite golf course is lovely as well, with tall oak trees and well maintained grass.
Deer Creek RV and Golf Resort
Davenport, FL
Florida is always a good place to visit in an RV, and Deer Creek RV and Golf Resort is the perfect place to spend one of your Florida RV trips. The RV park features 164 campsites and the gold course is great for golfers of all levels. Sloping greens, slender fairways, and water obstacles all come together to make golfing on this course an exciting and fun experience for all.
Shallow Creek Golf and RV Resort
Gladewater, TX
Looking to spend some time in Texas? Shallow Creek Golf and RV Resort might be just the place to do it. This pretty resort is located in the piney woods of Gladewater and has been voted the number one RV park in all of Texas. The onsite golf course offers 18 holes and offers beautiful views along with plenty of challenges.
French Lick Resort
French Lick, IN
A golf enthusiast's dream come true, French Lick Resort is home to golf courses designed by the esteemed Donald Ross, Pete Dye, and Tom Bendelow. A train trolley transports guests from the RV sites to the courses, and the neighboring Hoosier National Forest offers plenty of opportunities for hiking, bird watching, and other outdoor fun.
Shore Gate Golf Club
Ocean View, NJ
Shore Gate Golf CLub has received a 4.5 star rating from Golf Digest and has been named one of "America's Best New Golf Courses". It offers an 18-hole championship golf course that features stunning water features, rolling hills, and more.
Ocean View Resort is located next door and offers top-notch RV camping, making it the ideal place for an RVing golfer to spend some time.
The Oasis Resort Casino, Golf, and Spa
Mesquite, NV
Want a whole vacation wrapped up in a single resort? That's exactly what The Oasis Resort Casino, Golf, and Spa has to offer. Some believe the 18-hole golf course at this resort is the best in the west. On top of that, guests will be able to spend some time playing in the fantastic casino or relaxing in the luxury spa. Of course, the ability to return to your onsite campsite each night is also a huge perk.
Fort Wilderness and Walt Disney World Golf Courses
Orlando, FL
Most people don't think of golfing when they think about Walt Disney World Resort. That said, it's actually an ideal place to get in a round or two. This resort features a total of three outstanding championship golf courses, meaning you can try a new one every day of your trip. Better yet, the onsite Fort Wilderness Campground is one of the very best RV resorts in the country, meaning you can have an extremely comfortable stay, scratch your golfing itch, and maybe even squeeze in a bit of Disney magic.
As you can see, RVing and golfing absolutely can go hand in hand, and we'd even go so far as to say the two should be experienced together. Why not pick out a rental and book your site at one of these golf and RV resorts today?