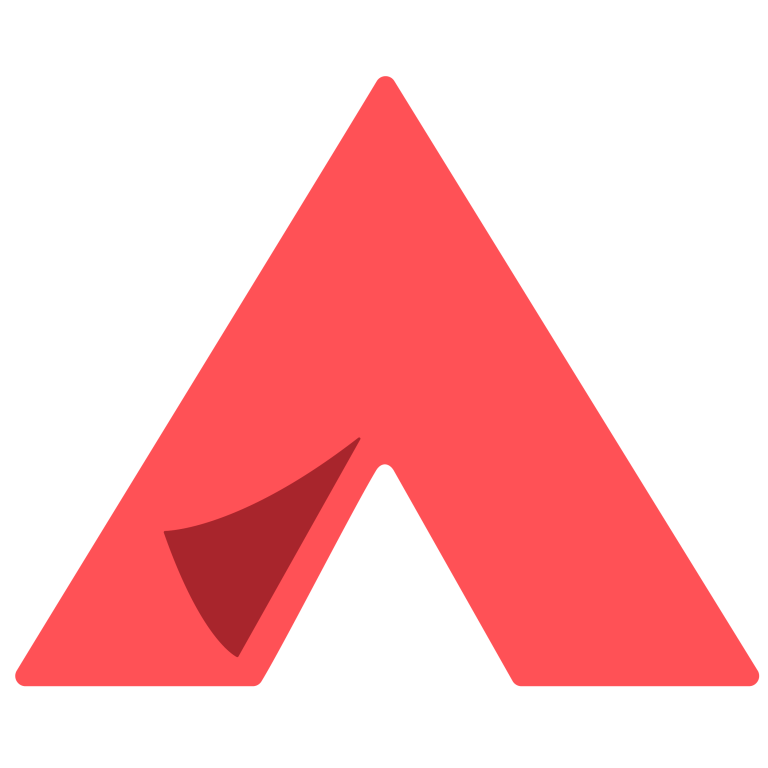 The following is a guest post by our friends at Hipcamp.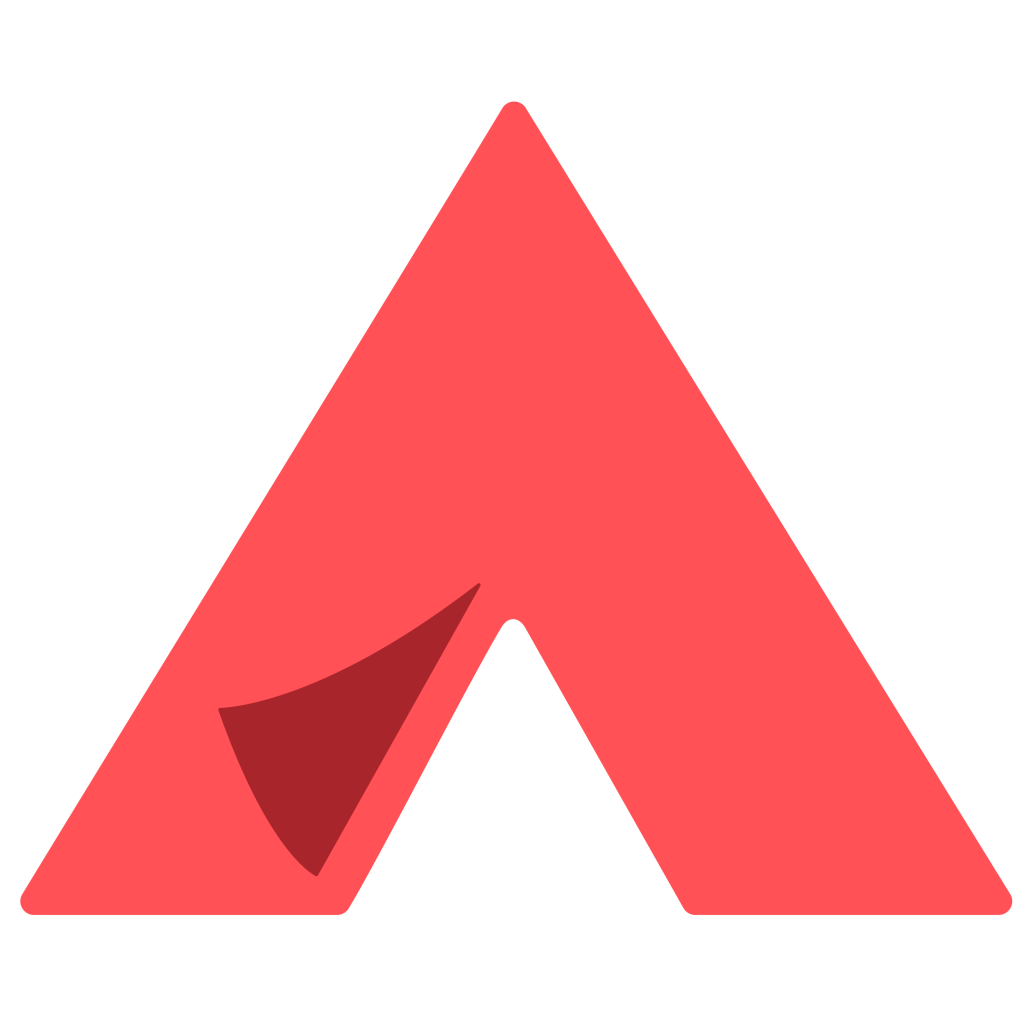 Summer is the busiest time of the year at our national parks and RV-friendly campgrounds. While more people enjoying the great outdoors is a great thing, it can sometimes make finding a peaceful space to camp for the night a lot harder.

On the Hipcamp website or mobile app, you can find RV-friendly campsites on ranches, vineyards, public parks and more. You can use us to see if your favorite national park campground has last minute availability, book a yurt on a camel farm, and find just about anything in between for you and your RV. We've partnered with landowners in all 50 states to help you get outside — on your terms.

On our website, you can search for RV sites and filter by hookups and vehicle length, as well as other features, like showers, and nearby activities, like swimming holes. You can also see how many other rigs or tents you'll be sharing your campground with.

Before you start planning your summer adventures, here are some of our community's favorite places to camp to get you inspired.

Happy travels! ??
Photos: Madison Kotack, Madison Kotack, Veronika Pottasch

Pull up onto the shores of the Bridgewater Reservoir and enjoy a front row view of the Eastern Sierra — with full electricity, sewage and water hookups, no less.

There's no shortage of reasons why Paradise Shores Camp was voted Hipcamp's #4 best campground in California last year. Just about an hour northeast of Yosemite National Park, Paradise Shores is the ideal basecamp for exploring the region's endless outdoor offerings. And with a fleet of kayaks and SUPs, a leash-free dog beach, a community kitchen and even WiFi, there's likely more than enough adventure right outside your door.

"It's important to us that our guests don't feel they are renting an RV site as much as they're immersing themselves into the outdoor experience," says husband-and-wife camp owners Alan and Veronika.

Paradise Shores is a small, community-oriented RV park. Even though you won't be entirely secluded from your fellow campers, there's only 3 other RV sites, 7 tent sites, and 6 specialty accommodations (like this Colorful Baja Camper). In the evenings, hang by the communal campfire, eat s'mores and share stories from the day.

The details:
$49 per night, 2 night minimum
Back-in site
Max length 30 ft
Electricity, sewage and water hookups
16 sites total
Electricity, sewage and water hookups
16 sites total
Photos: Kim Wishcamper, Kim W., Kim W.

It's not every day you get to explore — much less camp at — your own private waterfalls. And yes, we did say falls, plural. This Hipcamp in Northeast Georgia boasts two small falls right on site, plus a larger fall just a short hike away, meaning there's plenty of places to cool off during the summer months.

The best part about this Hipcamp, besides is stunning scenery, is the seclusion is provides – 4.5 acres completely to yourself. The campground can accommodate upwards of 50 people, making it an ideal places for a group campout or family reunion.

For activities outside of camp, Black Rock Mountain State Park is just 6 miles away, Moccasin Creek and Oconee State Parks aren't much further, and Great Smoky Mountains National Park is about an hour's drive. Thrill seekers can also book nearby whitewater rafting, zip-lining and kayaking nearby.

The details:
$75 per night
Pull-through site
Max length 40 ft
Electricity and water hookups
1 site total
Photos: Juliana Snider, Juliana Snider, Juliana Snider

Here's some national park trivia for you all: Did you know that Yellowstone National Park was not just the first national park to be created in the US, but in the world? President Theodore Roosevelt established the park, along with an international commitment to conservation, in 1872. Today, you can tick Yellowstone off your list and easily visit its neighbor Grand Teton National Park just 31 miles to the south.

Yellowstone and Grand Teton are both in the northwestern corner of Wyoming, but Idaho is just on the other side of the range and is fondly known as the "quiet side" of the Tetons. That's where you'll find this Hipcamp.

Starting June 1, this 1.5-acre campground will offer electricity, sewage and water hookups to just three lucky Hipcampers per night. When most campgrounds in Yellowstone, Grand Teton and nearby Jackson Hole are crowded and expensive, you can score this scenic and quiet getaway for just $50.

The property is located between Victor and Driggs, Idaho, two quiet towns with great food (Teton Thai, Aztec Fusion, Provision Kitchen), two breweries (Wildlife and Grand Teton Brewing), and a great bulk grocery store (Barrels and Bins). Most importantly, don't miss the opportunity to try the world famous huckleberry milkshake from the Victor Emporium. Bonus points: make it huckleberry-Oreo. (Trust us.)

Victor is also a great place to catch some live music in the summer. Every Thursday from June 20 to August 15, the town hosts is a free, family-friendly concert in downtown. The lineup hasn't been released for this summer yet, but past performers have included Elephant Revival, Melvin Seals with JGB and Steve Kimock, Nicki Bluhm, Lukas Nelson, Trombone Shorty and Blitzen Trapper. The Knotty Pine Supper Club is an equally great venue to eat and see a show in an intimate, laid-back setting.

The details:
$50 per night
Pull-through site
No max length
Electricity, sewage and water hookups (starting June 1)
3 sites total
Photo: Blake Rafferty, Blake R., Blake R.

You'd be amazed what waterfront property goes for these days. Luckily you can rent some for the night at this Hipcamp.

At $110, this Hipcamp is a bit pricier than some other options but here's what you get: a peaceful 7.5 acre cove on Swan Lake (15 minutes from Belfast) — all to yourself. This campground offers the privacy and quiet of the backcountry, with no hike-in or rough 4×4 road required. It also comes with a hot outdoor shower, and we have no complaints about that!

While you're staying, take advantage of a large beach for relaxing, swimming, fishing, kayaking (provided), and SUPing, plus a dock to launch your boat if you have one. By watercraft, Swan Lake State Park is a short excursion away. By car, Warren Island, Lake St. George and Camden Hills State Park are all within 25 miles.

The details:
$110 per night
Park as you please
No max length
Electricity hookups
1 site total
Creekside Paradise, Quiet Forest Near Mt. St. Helens, Washington
Photos: Brittany Stepp, Brittany S., Brittany S.

Fresh farm eggs alert! ?Hipcamps are run by real, everyday people, so each one is totally unique. Stay at Creekside Paradise and your hosts will throw in free fresh farm eggs for you. It's those types of small perks are what set Hipcamps apart, but farm freshies are just one of the many things to love at this Pacific Northwest retreat. Just outside of Mt. St. Helens National Monument, Hipcamp Host Jane and her family welcome guests to stay at any of their two tent sites or one RV site on a peaceful, creekside oasis.

There are two tent sites and one RV site at Creekside Paradise. While the tent sites are along a forested creekside, RVers won't actually pull their rigs up to the water. Instead, the RV hookups are just up a small hill next to a level, gravel parking pad, spitting distance from the creek. For rainy days or cooler nights, hang out in the communal "bunkhouse" — a rec room with board games, TV and fresh coffee for all campers.

Some cool spots to explore nearby: two miles down the road are two huge lakes (Merwin and Yale) which are great for kayaking, SUPing and fishing. A 15-minute drive will take you two the Ape Caves, and there's endless hiking trails in the nearby Gifford Pinchot National Forest with views of Mt. St. Helens.

The details:
$25 per night
Back-in site
Max length 40 ft
Electricity, sewage and water hookups
3 sites total
Photos: Carolina and Erin McGrady, Carolina and Erin, Caroline and Erin

More trivia for you: Great Smoky Mountains National Park was the most visited park in 2018. With 11,421,200 visitors, the Eastern park beat out big namers like Yellowstone and Yosemite for more than double the amount of traffic. ?

Going to national parks is awesome, but it can be incredibly difficult to score a campsite within its bounds unless you book months in advance. We applaud those early birds, but with Hipcamps there are more than enough worms to go around. One great option close to the grand Greak Smoky is Black Bear Pad RV.

Just 13 miles from the park entrance, this Hipcamp offers 20, 30 and 50 amp plug ins before a jaw dropping view of mountains. You'll be parking in Hipcamp Host Ginger's backyard, but from all accounts, Ginger's backyard is far from your typical suburban hangout. And Ginger is far from your typical camp host — rather, more like an old friend. There's a reason why this Hipcamp was voted one of the best campgrounds in North Carolina last year. Read the reviews for yourself!


To gather rations and get a taste of small-town "city life," downtown Bryson City is a stone's throw away. For beer lovers, this quaint mountain town is home to, among many things, the Nantahala Brewing Company. (We're big fans, even all the way out here on the West Coast.)

If you're looking for some adventure without a lot of the crowds, Bryson City is a great jumping off point for exploring the beauty of North Carolina beyond the National Park. Go rafting in the Nantahala Gorge, swing from rope swings at Five Finger Lakes, search for waterfalls all over and hike the Road to Nowhere. There's no shortage of fun in the First in Flight state.

The details:
$45 per night
Pull-in site
Max length 40 ft
Electricity, sewage and water hookups
1 site total
Photos: WindWoodRivers, WindWoodRivers, WindWoodRivers

Sometimes all you need is a flat place to camp and plug in. This Hipcamp is that — and so, so much more.

In addition to electricity and water hookups, this campsite lets you camp next to a wood-powered sauna. Just ask the host when you want to use it, and she'll set it up for you. You don't ever need a reason to want to enjoy a sauna session, but with all there is to do around this campground you may need some camp-side spa time.

Situated in the Columbia River Gorge, there's pretty much endless wind, water and rock to explore in the areas surrounding this Hipcamp. But just from your campsite, you can meander through a trail system along the Wind River to find a three-stage waterfall, four hot springs, and an epic rope swing, or float your way down.

There are five campsites in total at WindWoodRivers, but each are secluded and private. Only this one has hookups and a sauna, but other sites have their perks, too. You can read about those here.

The details:
$60
Pull-in site
Max length 35 feet
Electricity and water hookups
5 sites total
Photos: Travis Darnell, Travis D., Travis D.

Itty Bitty Lakes is an old-fashioned campground that's now owned and operated by two artists. It's right along the beautiful Arkansas River in Bighorn Sheep Canyon, which is home to some pretty spectacular whitewater rafting in the summer. A few of the raft guides may even be camping next to you.

While this campground has 11 other sites, the property is completely surrounded by wilderness: the Sangre de Cristo Mountains are to the south, cliffs and smaller mountains are to the north, and the wild Arkansas runs through it. The campground is home to large willow trees, ponds and — unexpectedly — an artist gallery which doubles as campground office. Hipcamp Hosts Robert and Kay Parker offer 10% off at the gallery to those camping for the night if you're looking to bring part of your trip home with you.

Day excursions from the campground can include trips to Great Sand Dunes National Park, Florissant Fossil Beds National Monument, Eleven Mile State Park and the San Isabel National Forest. After a long day of exploring, treat yourself to a hot, clean shower on the premises.


The details:
$35 per night
Max length 20 ft
Electricity, sewage and water hookups
11 sites total
Photos: Andy Fortson, Andy F., Andy F.

Okay, last bit of trivia, we promise! ?At 1949 feet deep, Crater Lake is the deepest lake in the US and the ninth deepest lake in the word. The lake fills in a caldera that was left after the collapse of a volcano, so unlike most lakes, there are no rivers that flow into it. Instead, Crater Lake filled up by rain water and snow melt. Pretty darn cool if you ask us! Since 1902, the lake and its surrounding area have been protected by national park status.

Why all this lake talk, you might ask? Well, Umpqua's Last Resort is just 35 miles from the fifth-ever US national park. While there's no water flowing into Crater Lake, there's sure enough water moving around it in the Umpqua National Forest where this Hipcamp is located. Umpqua's Last Resort is surrounded by national forest lands on three sides and has river access on the fourth side.

Right from your Hipcamp, you can take a short walk and access a swimming hole on the North Umpqua River just across the road. Or, take a day trip or two to the region's endless supply of waterfalls and swimming holes. Toketee Falls and Watson Falls are within 20 minutes, and Umpqua Hot Springs aren't much further.

The details:
$25 per night
Back-in site
Max length 50 ft
Electricity, sewage and water hookups
7 site total
Photos: Shayna Frankenfield, Shayna, Shayna

Sometimes your camp is just a basecamp — you pull in late a night, maybe light a fire and grill up some food, and head off the next day on whatever adventure you've planned. Other times, camping is the adventure, which is true at Medina River Ranch.

Just an hour outside of San Antonio, this ranch is a 240-acre playground. The ranch has private access to the — you guessed it — Medina River for swimming, paddling and fishing. There's also a stocked pond with bass, catfish and sunfish for teaching younger ones or novices the zen of the cast. For hikers and bikers, there are endless ranch roads to explore. You can also climb "The Mountain" to a cave up top.

With just three RV sites — two Sunrise View sites and one Scenic View — solitude is the name of the game here. In fact, Hipcamp Host Charles said, "Our goal is to remain small so that everyone will enjoy the solitude of the outdoors and the Hill Country."

The details:
$40 per night
No max length
Electricity, sewage and water hookups
3 RV sites
Photos: Heather Miller

If you spend extended times on the road, you know that every so often you have to take a "town day"to re-up on supplies and hit the laundromat. This Hipcamp — rated #2 in Arkansas last year — has a washer and dryer right on the premises, so you can at least knock off one of those errands right from camp. The Hipcamp Hosts are also known to text daily check ins to see if you want anything from town.

The on-site laundromat is just an extra perk to an already beautiful slice of property. The Hosts own 6 mostly shaded acres where there is plenty of room to park an RV, as well as boats, ATVs, motorcycles or extra vehicles you may be traveling with.

The Hipcamp is in Gateway, Arkansas, an aptly-named small town on the border of Arkansas and Missouri, two hours east of Tulsa, Oklahoma. From camp, drive 5-miles to Beaver Lake, a dammed lake surrounded by limestone bluffs and caves perfect for fishing, paddling and boating. Above the lake, Devil's Eyebrow Natural Area offers an 11.8 mile round trip hiking trail through a steep, riparian forest. History buffs can step back in time to the Civil War at the Pea Ridge Military Park. If you're traveling with dogs and can't take them on any of your day adventures, there's a fenced-in kennel for them waiting at the campground.

The details:
$25 per night
Back-in site
Max length 40 ft
Electricity, sewage and water hookups
3 sites total
Photos: Erin and Caroline McGrady

When many people think of Florida, they think of Disneyland, Miami and speed racing. This Hipcamp is in Cape San Blas on what is called the "Forgotten Coast" of Florida, a far cry away from the crowded spring break beaches in more populated areas of the state.

This Hipcamp gives you a flat, shaded place to park with full hookups just a short walk away from the Gulf of Mexico. Go to bed hearing the sound of waves slapping against the shore, and wake up to walk down a private boardwalk to a white, sandy beach. Best yet? The beach is dog-friendly.

To put this Hipcamp's prime location into perspective, one Hipcamper left a review saying that the campsite is only 200 steps to the boardwalk, then there's 175 steps to the dunes, then just 150 more steps to the beach. Lots of Hipcampers also left rave reviews about the small restaurant just a minute away.

The details:
$57 per night, 4 night minimum
Back-in site
Max length 30 ft
Electricity, sewage and water hookups
1 site total
Want to learn more about private land camping? Download the Hipcamp mobile app or make the journey over to hipcamp.com