RV Owners
Last updated on February 16th, 2023. Originally published on October 7th, 2021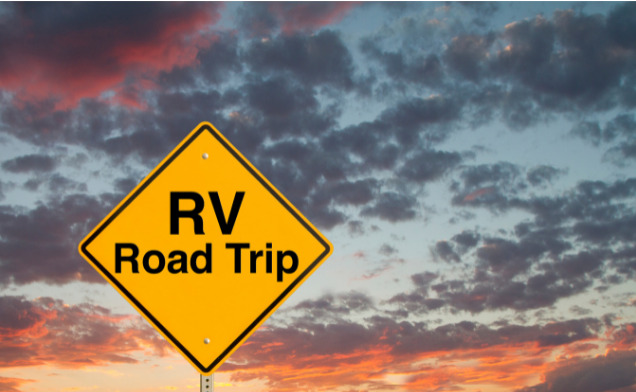 Before you say yes to a renter, it's a good idea to find out if it's going to be a good fit. Everyone has different ideas of what their ideal renter would be.
And we all want our RVs to be enjoyed and brought back in good condition.
These questions can provide some insight into the renter's mind.  If you have that nagging feeling, "Should I rent to them at all?" then maybe they aren't the right fit. Yes, or No, the choice is yours.  My motto is "Be one step ahead of them."
Here are 8 simple questions you can ask:
1. Where do you plan to go with the RV?
Sometimes people tell you their full itinerary. If not I always ask where their adventures are taking them. If you know that they are heading into snow territory you may not want to let them take your RV. Or if you agreed and hear bad weather is expected you can suggest an alternative destination.
I had one renter who wanted to take the RV from Arizona to Pennsylvania and back again in less time than it would realistically take. I realized I would need to get it serviced before it went on a 2500 mile journey each way. The trip never came to fruition, but it was better to know this than to say yes and cringe the whole time our RV was gone.
Another guest was heading to Lake Powell for some "dry camping". We knew the temperature was a "dry heat" averaging 100 degrees. The generator and both AC's would be working full time racking up additional fees and overages. I made sure they were aware of this. After they arrived at Lake Powell and experienced camping in 100-degree sweltering weather, they agreed to pack up and take to the high country for some cooler temperatures.
2. Are you going to a festival?
I've heard many people say they rent their RV to people going to festivals. Some say it's not worth it when you have to deal with the drinking and the clean-up. I've come across renters that enjoy festivals but park away from the rowdy sections. You could probably bring in additional revenue by offering your RV to people going to festivals throughout the USA at any given time.
A recent number showed over 800 music festivals a year. Now that's a lot of Lollapalooza and toe-tapping going on. In Arizona, we have Country Thunder which is a lineup of top country artists over a 4 day period playing in the outskirts of town. It tends to get really dusty and everything comes back the color brown and needs a deep cleaning.
If you decide to rent to festival-goers, you might want to increase your prices. Some other types of festivals that can pull in some extra dollars for you include:
Film Festivals
Christian Festivals
Food, Harvest & Wild Game Festivals
LBGT Festivals
Earth and Nature Festivals
Roswell UFO Festivals
Fine Art Festivals
Storytelling Festivals
Flower Festivals
Balloon Festivals
You name it … and there's a festival. Interview renters to find out if they seem conscientious of your RV.
3. Do you have any pets?
We know the pet industry is a very lucrative opportunity. According to Statista, it's expected to reach almost $110 billion. Fido is considered one of the family so it's not uncommon for them to tag along on the family vacation. Money is spent on pet stores, pet food, pet hotels, dog shows, and athletic competitions to name a few.
Set additional pet fees if you'd like. Discuss if they have a puppy or a dog that is well-trained. Maybe you have allergies or don't want dog hair everywhere. Either way, before you book is the time to bring this one up. It can be a real eye-opener if you see a dog hop out of their car, pee on your tires, and get into your RV if you aren't expecting it. You can also indicate if your RV is pet-friendly on your listing.
4. How many people are traveling with you?
It's always helpful to know how many people will be staying in the RV, and to account for adults and children. I find RV specs tend to say they can fit more people than what I would want to travel with. Imagine being crunched together for a week and not having enough water if you are dry camping. It's important to think about water usage if they are relying on RV water and no hookups. Or, is there enough room inside if bad weather occurs and they need to spend days in the confines of your RV? You can offer advice on sleeping arrangements and ensure you have enough utensils, dishes, and bedding.
5. Are you towing anything?
I always like to ask if the travelers plan to tow anything behind the RV. If they say yes, I tell them RVshare insurance doesn't allow towing or it voids the insurance. Here in Arizona on the border of California, we've got the largest mass of sand that can reach heights of 300 feet above the desert. People love to take dune buggies and ATVs to experience the adrenaline rush. If they say they are going to the dunes and will be towing something… then this isn't the right RV for them. So, make sure they have other plans to get those toys to their destination. You can also put a lock on the hitch so they can't hook anything up to it. Just let them know in advance so nobody is surprised.
6. Are you boondocking or camping at a designated campsite?
For those renters looking for a sense of adventure, boondocking is a way to escape the crowds and camp with limited amenities. RVing on public lands, national forests, and the Bureau of Land Management can have different sets of rules. Permits, water's edge or campfire restrictions can definitely hinder someone's plans. You might want to provide some of these resources for your renters if you hear they are going to a particular area.
Offroading with your RV might not be what you had in mind when you said, "yes you can rent it." Depending on your RV clearance, they might leave behind a trail of parts and bend your jacks if they take "the road less traveled". Those can get pricey to fix.
Create a list of places that they can go boondocking close to your home or find those designated campsites, just in case their place isn't available.
With over 4300 designated campsites around the USA, RVers can literally travel for months and not even have to boondock.
Some different resources include:
7. Will you be needing delivery?
RVshare offers the option to deliver our RVs for renters. It's an added service where you can tack on a fee if outside your range. It can eliminate renters from driving your RV or pulling it behind a truck. Make sure you get all the information about the campsite and what your renters are expecting. Do they just want it dropped off? Is it three hours in each direction? Do you have a ride home after you drop it off? Do they want it set up? Clear communication will help in the long run.
8. Have you ever driven or used an RV before?
You'll hear people say, "I've driven a Uhaul or I've driven other RVs or I've pulled a work trailer." It still makes you wonder if they are capable of managing your RV in traffic. This question can prepare you for when you do your walkthrough. We find it important to point out the quirks of our own RV even if they've been around them before. Doing a test drive after the initial walkthrough can put your mind at ease. Plus you can see how well someone really drives.
Asking these 8 simple questions before you say "Yes" can give you a feel for how people will take care of your belongings. It's always easier to say no before they book than to deal with a difficult person after they book, and canceling a trip is never ideal. If they don't want to offer the information then maybe they aren't the right fit. Most people I've come across are so excited to share their adventures if you just ask in the right way.
What other questions do you always ask renters before renting out your RV?