Need to Recharge After the Holidays? Here are the 7 Most Serene Places to Visit
Travel Inspiration
December 25th, 2017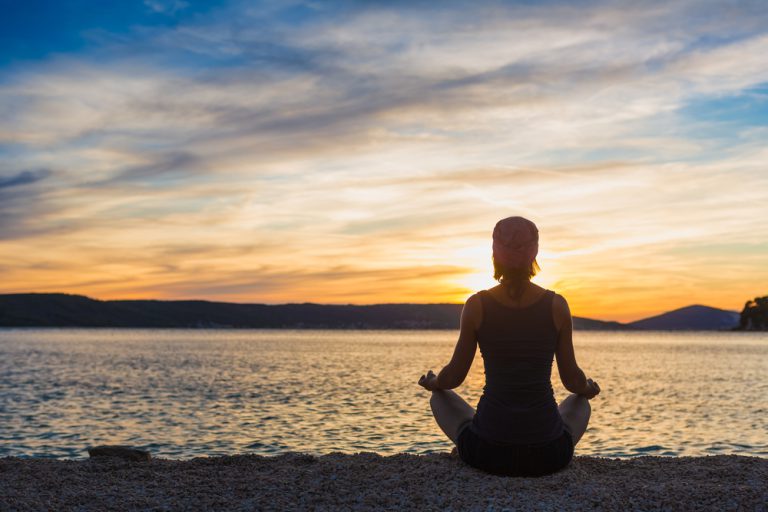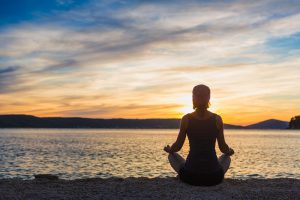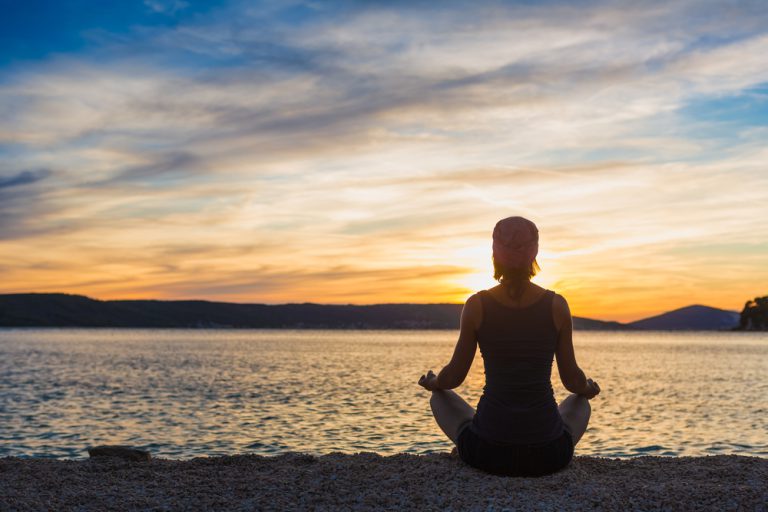 Don't get us wrong, the holidays are wonderful… but man, they can be pretty darn busy, too!
From shopping for (and wrapping!) all your holiday presents to cooking up dish after dish for those epic holiday feasts (and don't forget the Christmas cookies, either), the winter season can begin to feel like one giant, never-ending to-do list. A merry, snow-covered to-do list, but a to-do list nonetheless.
So as an RVer, we're not surprised you're already reaching for your road atlas and double-checking the status of your Passport America membership as you gear up for next year's getaways. Who couldn't use a dose of sunshine and relaxation after a few long, cold months of busy-busy-busy?
But when it comes to finding the perfect place for a relaxing vacation, not all destinations are created equally. For example, there's a whole lot to love about Las Vegas, but we don't think anybody's going to call it one of the most peaceful places in America!
So if you're looking for relaxing places to visit after a hectic holiday season, you've come to the right place. Here's our list of the best peaceful, serene locations to wind down once winter's hurry is over.
Peaceful Places to Go on Vacation
Wondering, "Where are the best relaxing places to visit near me?"
No matter where in America you call home, serenity is right around the corner. (Yoga mat optional.)
1. Cedar Key, Florida
The most relaxing beach vacation spots are nowhere near South Beach.
This stretch of sand along Florida's central west coast is an RV camping favorite, with a whole lot of quaint, small-town charm and a variety of campgrounds in the vicinity to choose from. Take a break from all those rich holiday roasts with some fresh seafood and enjoy a simple afternoon hunting for shells along the coast. Wash it all down with a golden-orange sunset — and maybe a tropical cocktail or two. Hey, you're on vacation! Just make sure you don't forget your beach towel or your sunglasses.
2. Yachats, Oregon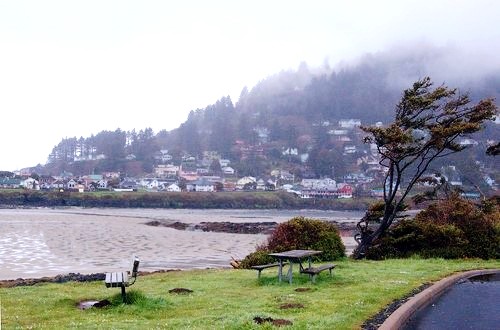 Astoria might be better-known — it was featured in "The Goonies," after all — but it's hard to beat this simple, seaside Oregon town just a few hours south if you're looking a little Pacific R&R. (Psst: It's pronounced "YA-hots.")
Along with a quaint village filled with fresh-brewed beer and even fresher seafood, Yachats is also home to a host of beautiful but accessible hiking trails and fascinating coastal rock formations like Devil's Churn and Thor's Well. Come see why it's earned its nickname, "The gem of the Oregon coast."
3. Stowe, Vermont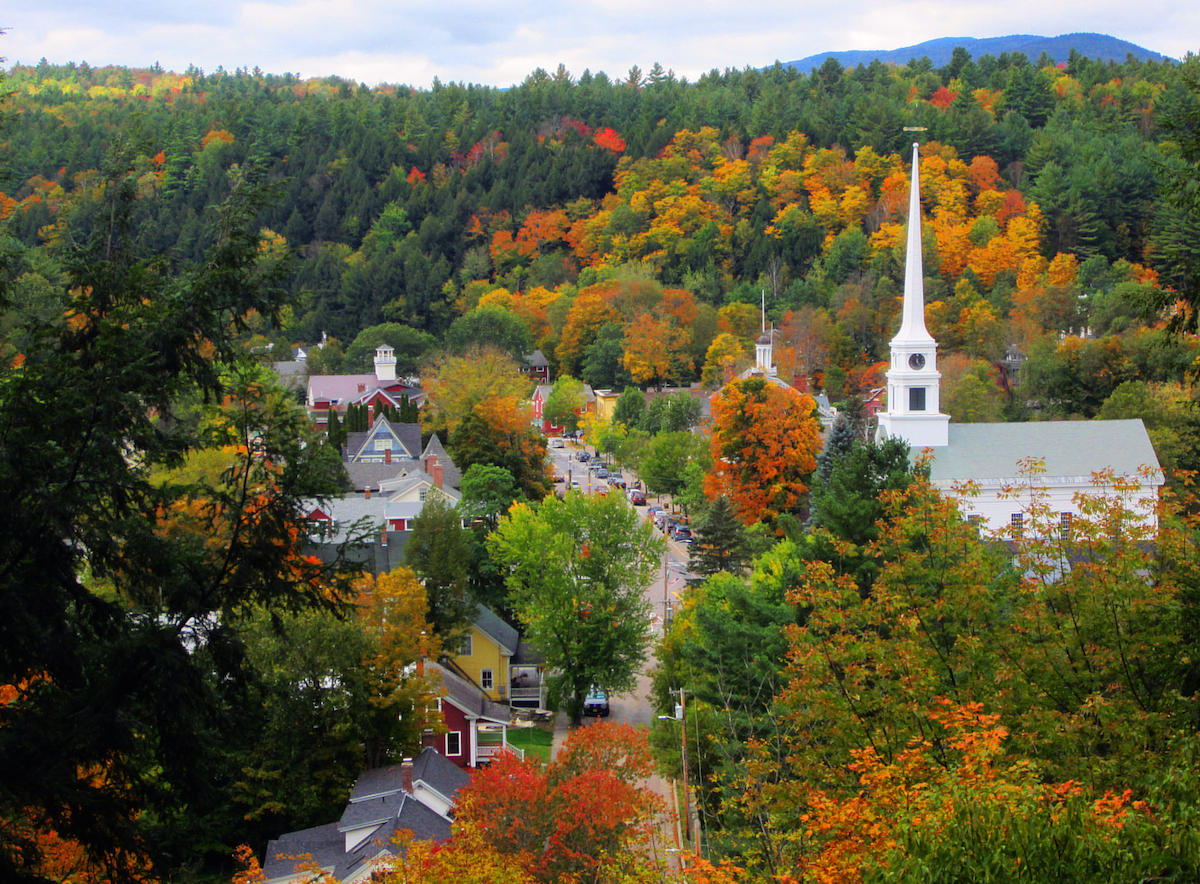 When it comes to peaceful vacation places, the American northeast is a hard act to follow. Tiny towns with picturesque houses and perfect quiet after sunset, all shaded by stunning copses of trees… just ttake us to Vermont, already!
Looking to take your relaxing vacation on the cheap? Try some dispersed camping in Smuggler's Notch State Park — there's nothing like boondocking to help you feel less harried and more in tune with nature. Just make sure you reserve your space early, as there are few sites in the park that can accommodate RVs.
Relaxing Getaways
Here are a few more of the best peaceful places to visit in the good ol' US-of-A.
4. Williamsburg, Virginia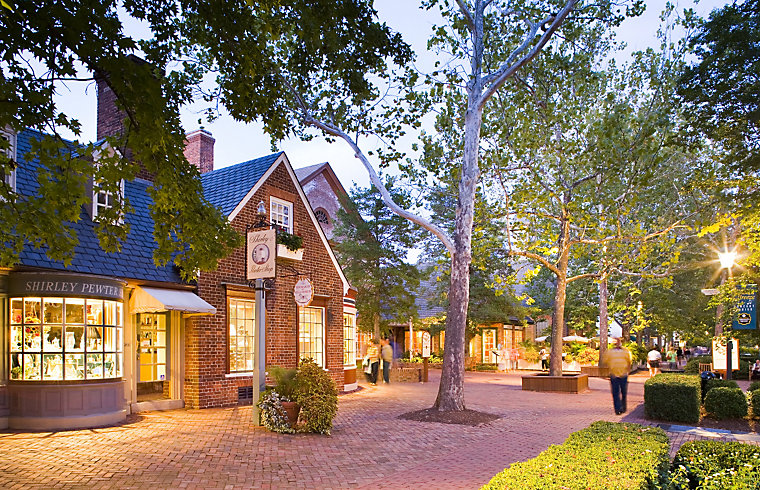 History buffs, listen up: If you haven't been to Williamsburg yet, you owe yourself a trip. Not only will you get to experience the innumerable cultural attractions in one of America's oldest colonies, but you'll also be in one of the country's most beautiful stretches of land. With the relaxing coastline just an hour or so away to the east and rolling hills waiting for exploration to the west, Williamsburg is the perfect point from which to discover Virginia — and to brush up on your American history, too. (Don't worry: no need to memorize dates this time!)
5. Sedona, Arizona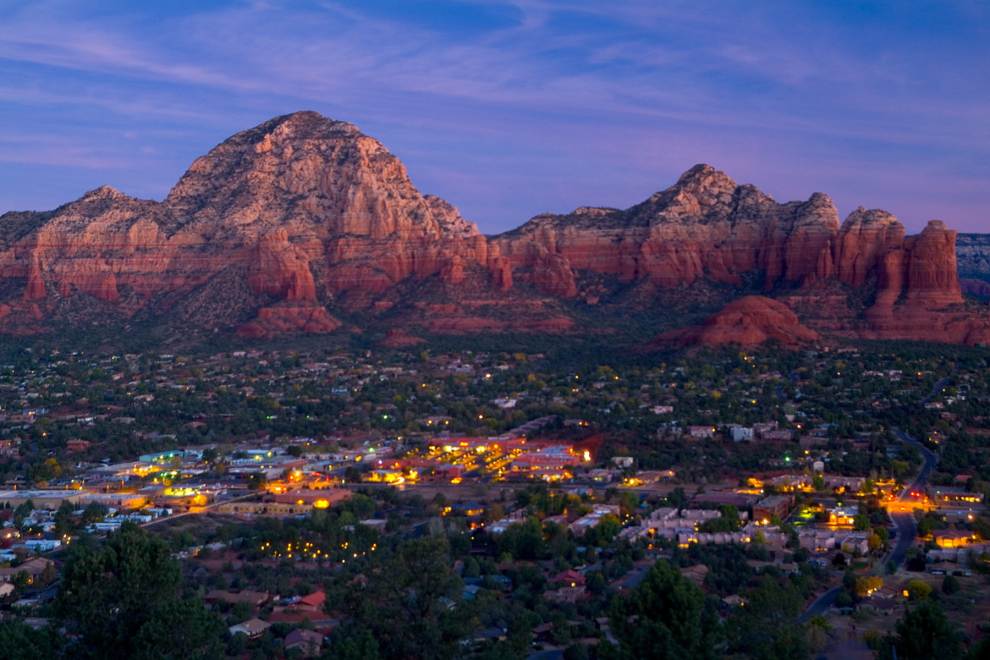 Warm, peaceful, relaxing, and budget -friendly… some vacation spots just have it all.
Sedona is one of them. Filled to the brim with stunning red rock trails and canyons, this Arizona town is one of the most peaceful places to visit in the US for those of us who meditate best in our hiking boots.
Quiet Vacation Spots
Still soul searching for the best relaxing destination? We've got a couple more peaceful places for you to consider for your upcoming vacation.
6. Sun Valley, Idaho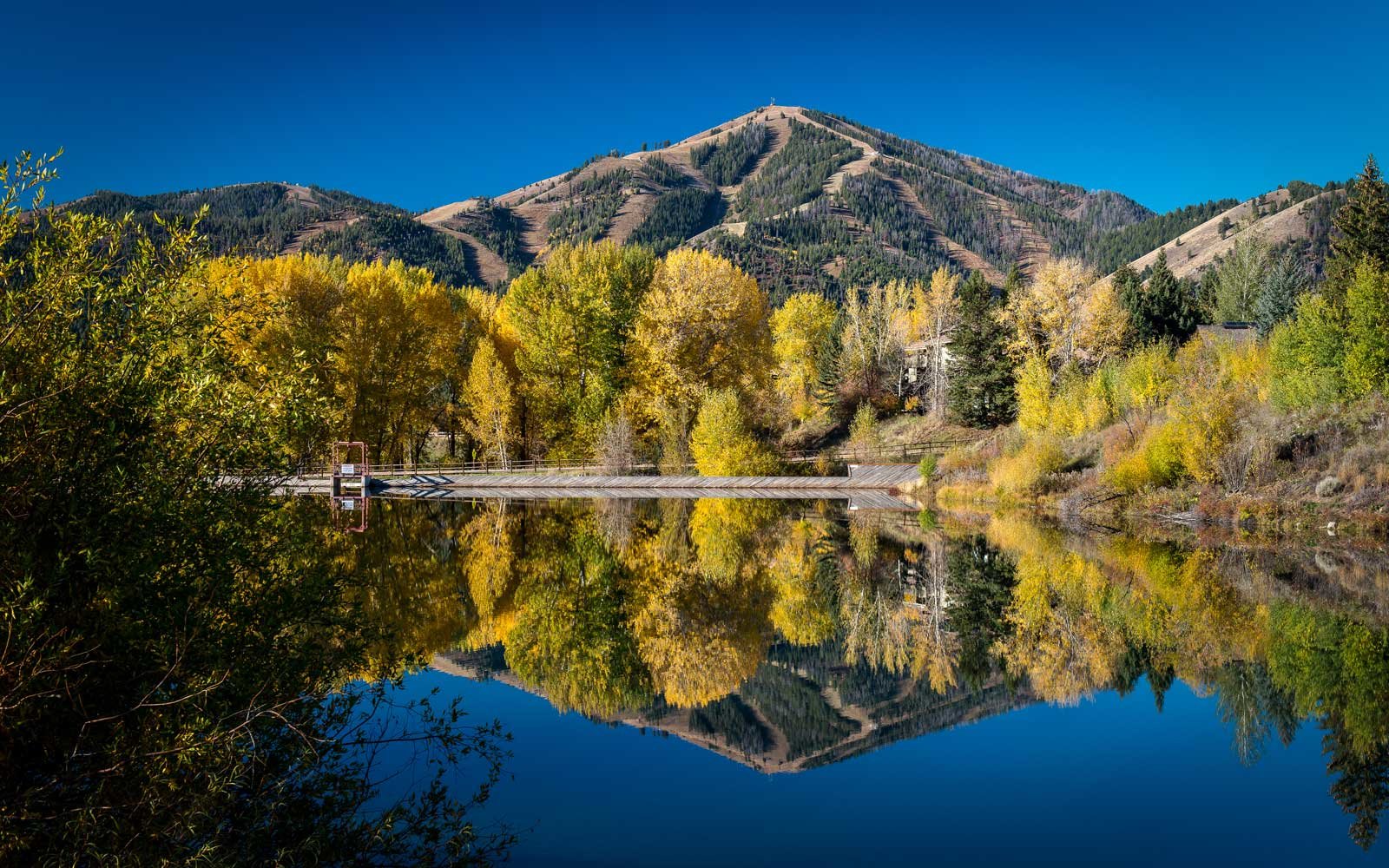 Idaho is well known for its peaceful outdoor spaces, from endless fields of farmland to a host of cozy, quiet hot springs — the kind you have to ask a local about. Sun Valley is a great spot to create a base camp as you explore the aptly-named Gem State, especially since come springtime its ample hiking and equestrian trails are covered over in wildflowers.
And hey, if you're looking to get on the road sooner than later, go ahead and give it a whirl in winter. Sun Valley is a well-known and -loved ski resort with slopes for every level, whether it's your first attempt or you're an old pro. Tips up!
7. Hocking Hills, Ohio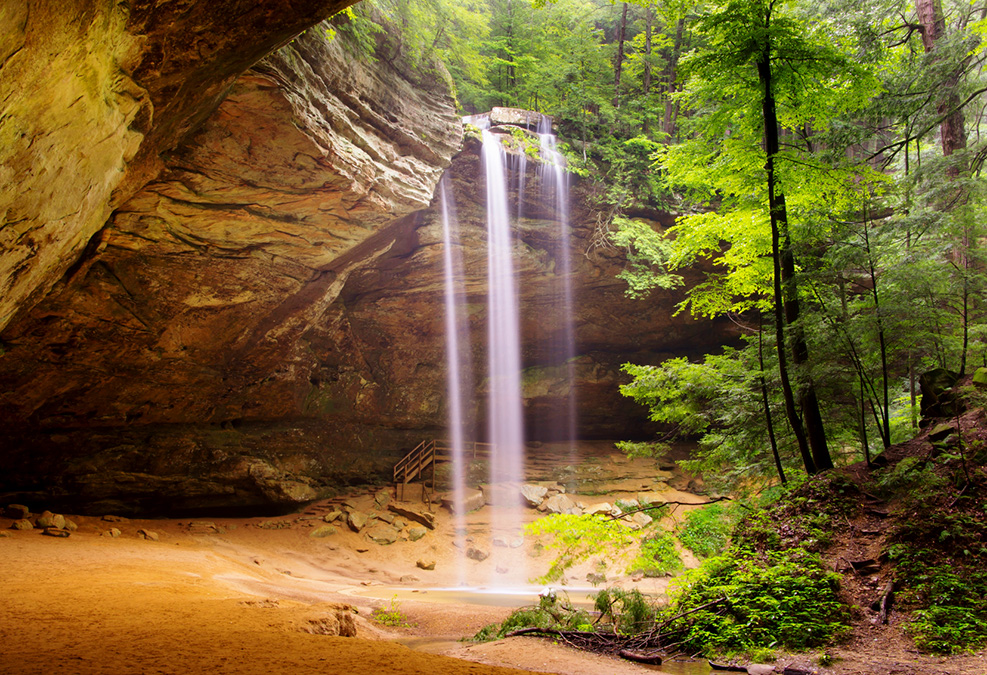 They call Ohio "the heart of it all" for a reason, and when you visit this special landscape in the center of the state, you'll understand why. With rolling hills punctuated by surprising, elegant waterfalls, it's hard not to fall in love with the Buckeye State when you see it.
Calm and Peaceful Places
To be honest, this list could continue endlessly — the US is absolutely bursting with beautiful and relaxing places waiting for you to come visit, wind down, and recharge. From the California coast to the amber waves of the great plains, it's hard not to feel inspired and refreshed when you find yourself immersed in our nation's stunning natural landscapes.
So even if none of these destinations work for your upcoming vacation, don't worry. All you've got to do is load up the rig and head to a state park or nature preserve near you. The great outdoors will do the rest.
This post may contain affiliate links.