5 Delicious Christmas Cookies You Absolutely Must Make This Year
How Tos & Tips
December 4th, 2017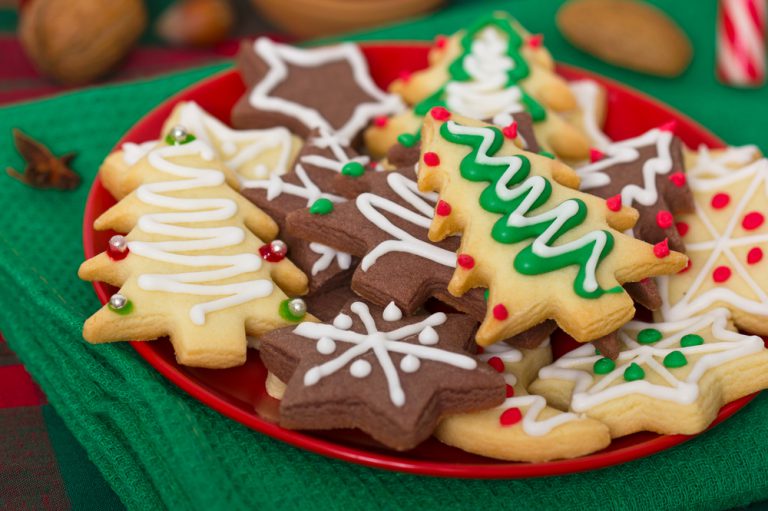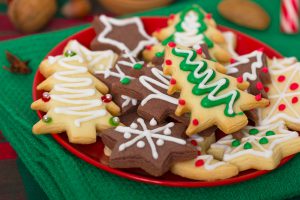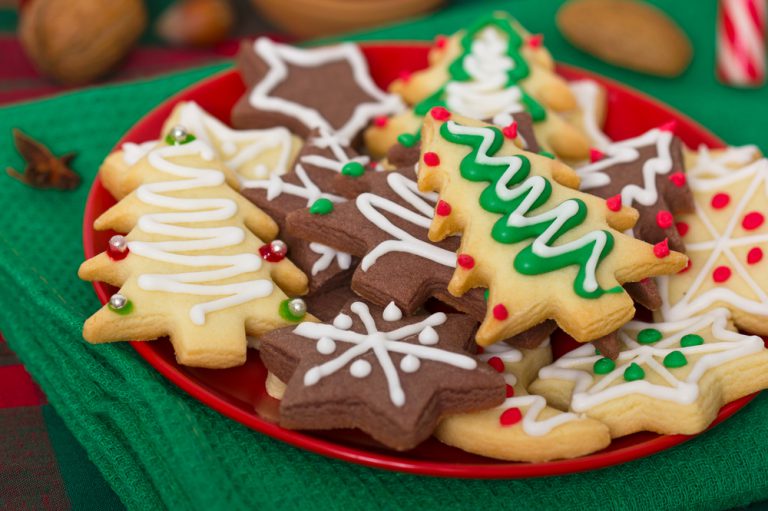 National Cookie Day is December 4th, but let's be real: we all know we're going to be gorging ourselves on these scrumptious, sugary treats all month long. Hey, that's what New Year's resolutions are for, right?
From gingerbread houses to those addictive butter cookies that come in the iconic blue tin, Christmas cookies are about more than just indulgence. They're one of the comforting traditions that make the holiday season bright!
But although it's easy to buy a batch (or seven) premade at the market or grocery store, the very best Christmas cookies are the ones you make from scratch and share with your friends and family. And honestly, the sharing part is optional.
That's why we put together this post of five of the most amazing Christmas cookie recipes we've come across, all of which are just waiting for you to bake — and, more importantly, eat — them up.
Baking Christmas Cookies
Baking Christmas cookies is the perfect way to celebrate National Cookie Day, and it also makes a fun indoor activity the whole family will enjoy — which is important if you're traveling with kids when temperatures dip below freezing!
Many modern RVs come equipped with ovens, making your baking extravaganza as easy as pie. Or, well, cookies. (Which are, after all, considerably easier to make than pie.)
But even if you don't have an oven, don't worry. We've included some super-easy, no-bake recipes too, so everyone can get in on the fun. And if you're willing to brave the cold, we've even seen a few creative folks bake up their cookies on the grill!
What can we say? When there's a will, there's a way. And these are Christmas cookies we're talking about.
Easy Christmas Cookies
Looking for some easy and fun Christmas treats? Hankering for some award winning, old fashioned holiday classics? Here are our favorite Christmas cookie recipes to whip up this winter.
1. Gingerbread Men (and Women, and Trees, and Snowflakes…)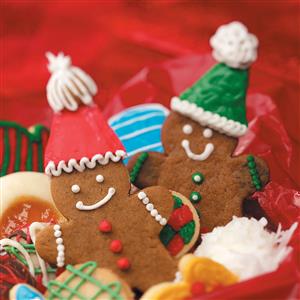 It's just not the holidays without gingerbread — and all of the fun, creative shapes it takes when you bring out your collection of Christmas cookie cutters. (Mine live in one of those blue butter cookie tins we were just talking about, now that I think about it!)
Follow this highly-rated recipe over at The Taste of Home.
2. Holiday Thumbprint Cookies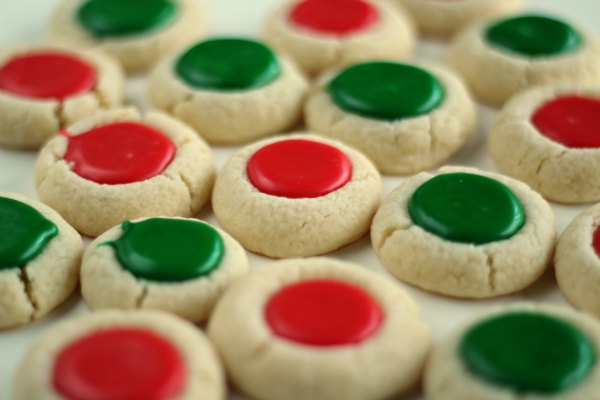 Thumbprints are some of the most traditional Christmas cookies out there, and they're super easy to boot.
This great recipe from Kristyn over at Lil' Luna will have you noshing on these festive treats in twenty minutes flat thanks to the use of pre-made dough mix and a simple sugar frosting — though she also includes optional recipes to make everything from scratch!
3. No-Bake Christmas Wreath Cookies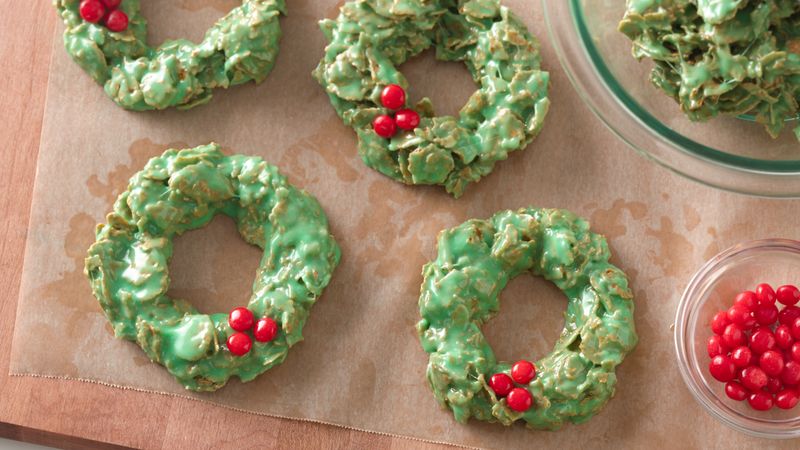 No oven? No problem. These Christmas classics require little more than marshmallows, breakfast cereal, and a tiny bit of patience — and they're as adorable as they are tasty!
Get the full recipe at bettycrocker.com.
4. Snow-Covered Power Balls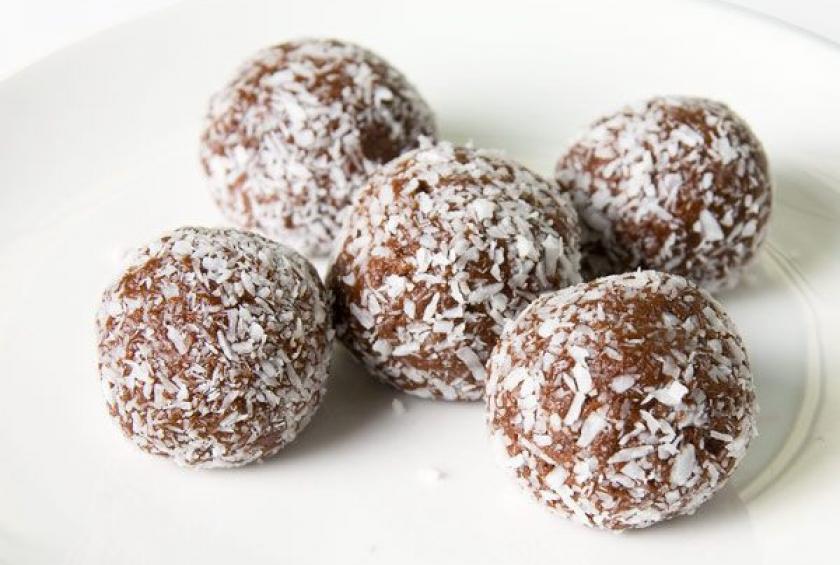 Who says Christmas cookies have to leave you feeling extra fluffy?
This easy holiday cookie recipe is sugar free, protein-packed, and doesn't require an oven. And the coconut shavings make them look just like they've been rolled in snow!
Get the full recipe at The Daily Meal.
5. Triple Chocolate Cookies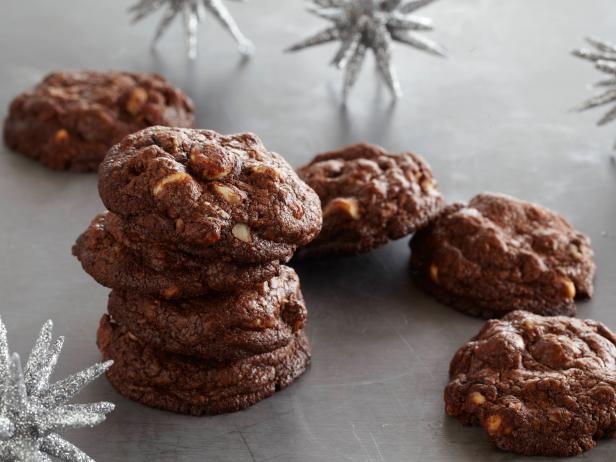 If you're anything like me, there's no such thing as too much chocolate — especially around Christmas time.
What better excuse to bake up these decadent delights, whose ingredients list calls for not two, but three different types of chocolate?
Head over to the Food Network for full details. (This recipe was created by Bobby Flay!)
How to Decorate Christmas Cookies
Baking Christmas cookies is all well and good, especially when they're as easy and delicious as these recipes. But one of the most unique and exciting winter experiences is the tradition of decorating your holiday cookies. It's a memory your kids are sure to cherish for a lifetime.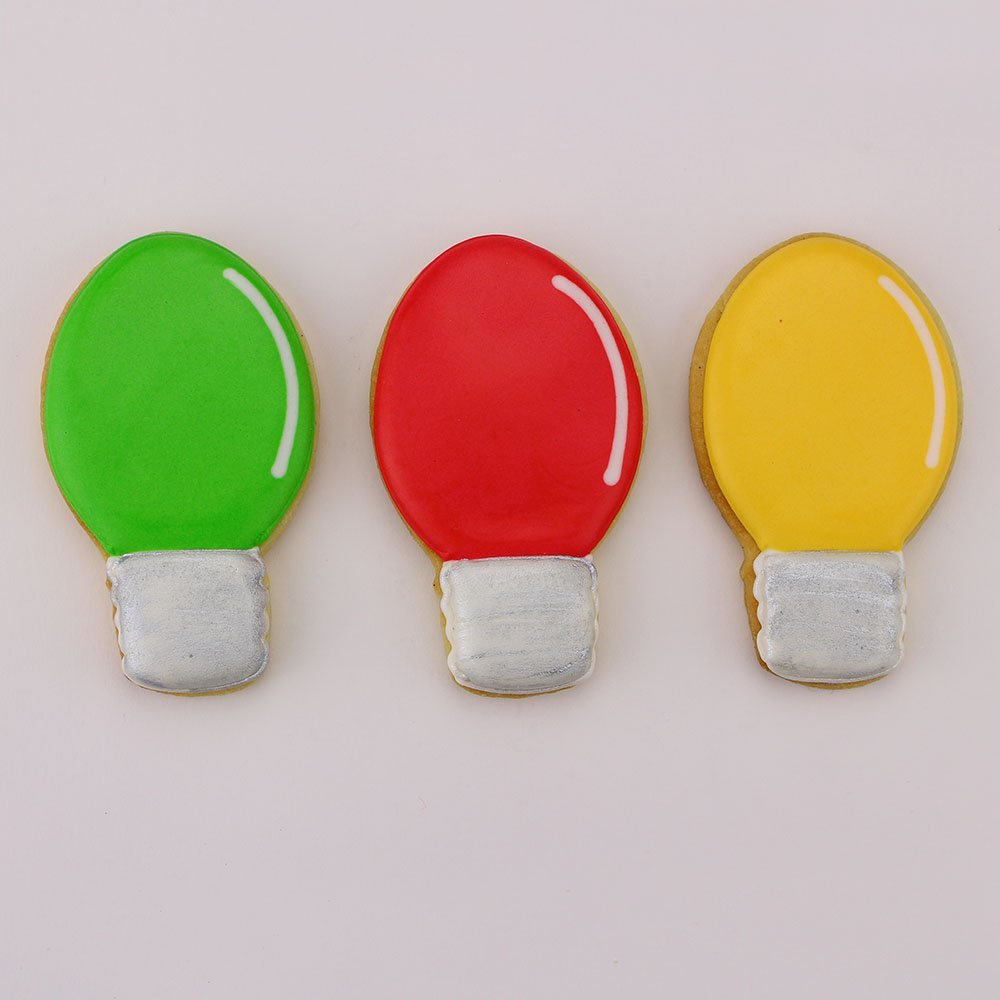 Not all types of Christmas cookies take to decorating, but many do, especially classics like gingerbread and shortbread. Get creative before you even touch a can of sprinkles by employing a diverse set of Christmas cookie cutters — you can either buy thematic pre-made sets or collect them piecemeal. They come in just about every shape you can imagine, from ninjas (get it? ninjabread men?) to these inventive Christmas light bulbs.
You can make your own icing with confectioner's sugar, water, and food coloring, but there are also a ton of pre-packaged options available in the baking aisle at your local grocery store. Don't forget about fun extras like snowflake-shaped sprinkles and candy eyeballs to bring your goodies to life!
Keeping Christmas Cookies Fresh
Obviously, the sooner you make your cookies, the sooner you can eat them — but it's still only early December! Even if you plan on baking several times this month, you'll want to keep your confections fresh and ready for gift-giving or holiday cookie swap games.
Depending on the type of cookie you're making, there will be different advice on how to store your Christmas cookies in order to ensure they stay fresh for as long as possible. For instance, some soft cookies need little more than an airtight container with an apple slice or piece of bread added in to help keep them moist, while crisp cookies might need to be re-crisped briefly in the oven. Check out this guide from Cooking Light for more details.
Finally, it's good to be strategic about your timing as far as when to decorate Christmas cookies. Icing is yummy and decorating with it is fun, but once it hits the cookie's surface, the dough will begin to soften and break down more quickly.
Of course, if worst comes to worst and you notice your goodies getting stale or soft too far ahead of time, you'll simply have to eat them up and make a new batch for your event or gift swap. What a chore, right? 😉
Happy National Cookie Day!
This post may contain affiliate links.