RV Parts & Accessories
Last updated on April 4th, 2023. Originally published on August 24th, 2015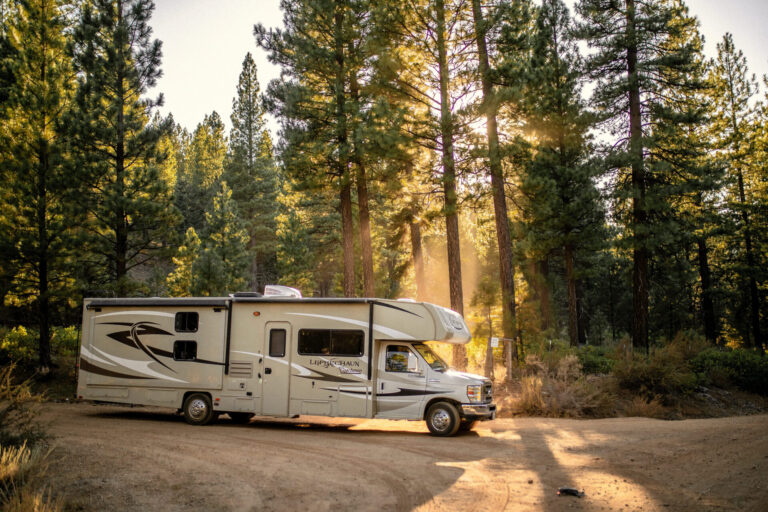 If you're looking for information about RVing, the world wide web is a great place to turn. From travel blogs, campground review sites, work camper listings, and so much more, there is a ton of great information online to help you RV. The challenge is locating it.
To make it easier to navigate through the onslaught of information, we have created the ultimate list of online RV resources.
Boodocking & Dry Camping
Free Overnight Parking
Overnight RV Parking is a fantastic membership website. The cost is less than $25 a year and gives you access to over 12,000 parking spaces in the U.S. and Canada.  Boondockers agree that both the website and mobile app are handy and well worth the membership cost.
Harvest Hosts
If free camping at a winery, orchard, or farm sounds like fun, then a Harvest Host Membership is a must. For only $44 a year, you will get access to thousands of free overnight parking locations.
Public Land Campgrounds
While there are tons of websites devoted to the topic of dry camping on public land, only one site has everything. USCampgrounds.info is your one-stop for everything you need to know about staying at federal, state or local campgrounds. With a database of over 13,000 camping sites, you are sure to find the right place for your rig!
Dump Station Locator
If you boondock or dry camp a lot, you may find yourself in need of a dump station. No problem!  The SaniDump.com website helps you locate free and low-cost dump sites all over the United States and Canada. Search the database by zip code or city name.
Fuel Stops
If you have a large RV you will quickly realize that pulling into any old gas station is not an option. And finding a truck stop can be a pain in the neck. That's why I use, FindFuelStops.com. This website allows users to plan their trip in advance by checking which truck stops are available along with their intended route.
Additional web links you may find helpful:
Campground Reviews
Ever wonder which RV park or campground is a good place to stay? RV Park Reviews will help you find the right park for you. Readers can contribute by adding reviews to share with others. This website is a good resource, but as we all know, online reviews are highly subjective so you may want to double check your choice with some of the other review sites.
Most of these websites also offer apps for your smartphone.  This makes it easy to choose where you want to stay while traveling.
Technology In An RV
Hands down, the best resource for staying connected on the road comes from the folks over at Technomadia. Recently, they have added a new site completely devoted to the topic of mobile technology.  RV Mobile Internet is a membership site that provides full updates on every major change in the world of mobile data. Need help getting your RV connected and ready to roll? This is the place to turn.
Here are a few more technology sites:
Membership Camping
All camping memberships are not created equal. Here are a few of the best opportunities:
Work From Your RV
There are many jobs perfect for the full-time RVer. Here is a list of online resources that offer additional information, job opportunities, and volunteer positions.
Safety & Planning
What online RV resource would you like to see on this list? There are so many great RV websites out there. Share your favorites in the box below so I can add them to my list!
Like this article? Share it with your social friends and help spread the word. Thanks for reading!