8 New and Exciting RV Accessories We Can't Wait to Try This Year
RV Owners
January 3rd, 2018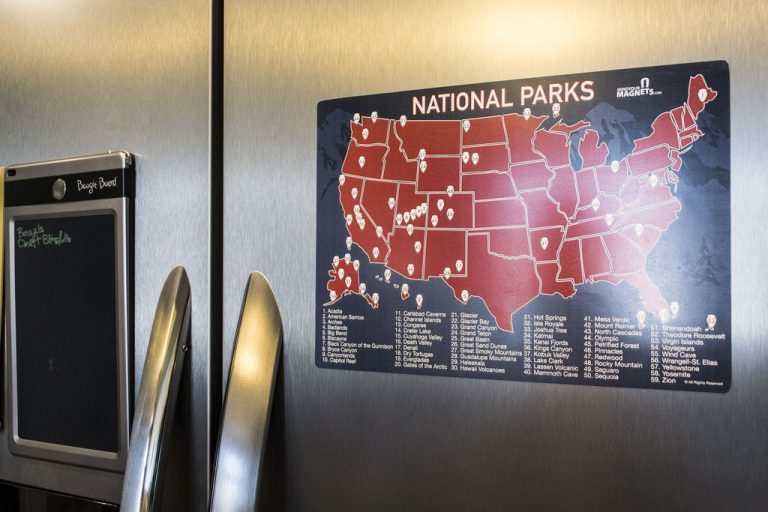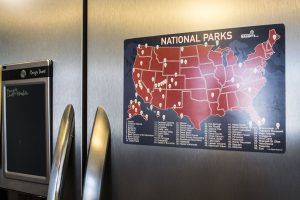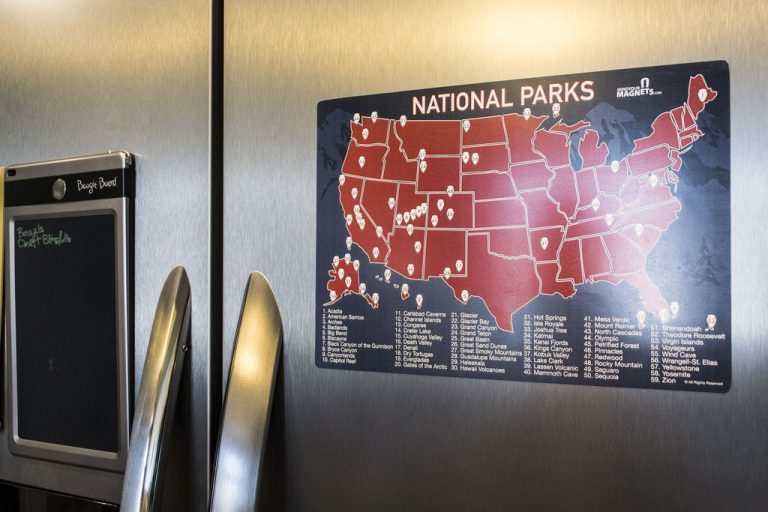 New year, new you… new RV stuff, am I right?
When it comes to awesome RV and camper accessories, we've always got our eye out for the next best thing. And whether you camp in a Class A or Class C motorhome or a tiny pop-up trailer, the right accessories can really help make your trip a whole lot easier and less stressful!
Even small additions can make or break your trip — literally, in the case of these shatterproof wine glasses we just have to have. And while high-tech gadgets might be a little pricier, they can make a huge difference in terms of your enjoyment and convenience. For example, an RV GPS is the best way to navigate the roads when you're traveling in a larger-than-average vehicle, because the makers are sure to include RV-specific considerations like low clearance routes and filling stations with propane. (Here's our post comparing some of the most popular RV GPS models!)
So whether you're in the market for some small upgrades or ready to do a major overhaul, here are some must-have RV accessories that we can't wait to try out in 2018.
Best New RV Accessories
The kitchen is the heart of a home… and when it comes to your home on wheels, it's no different! So let's start with some of the best RV kitchen accessories we've found.
1. Cabinet door spice rack organizer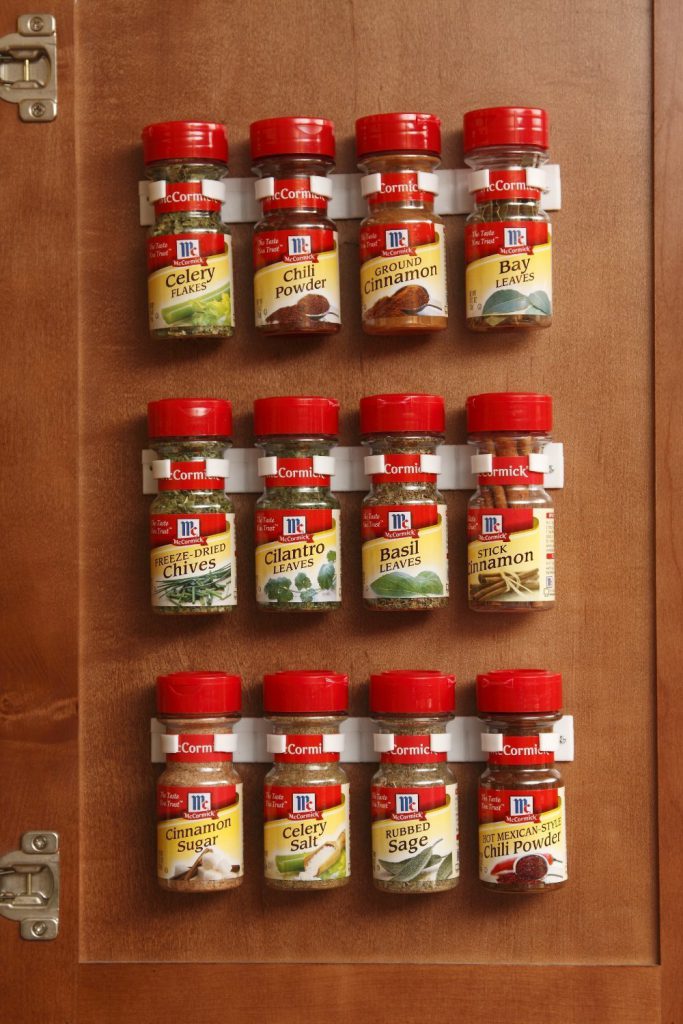 Sick of your carefully-organized spices rolling around in the cabinet every time you pick up camp? Don't have the space to put all of them out in the first place?
These mountable spice rack organizers are absolutely perfect for RVers. Just install them inside your kitchen cabinet doors, and you'll never have to worry about reorganizing your spices again… or foregoing any of your favorites!
2. Shatterproof wine glasses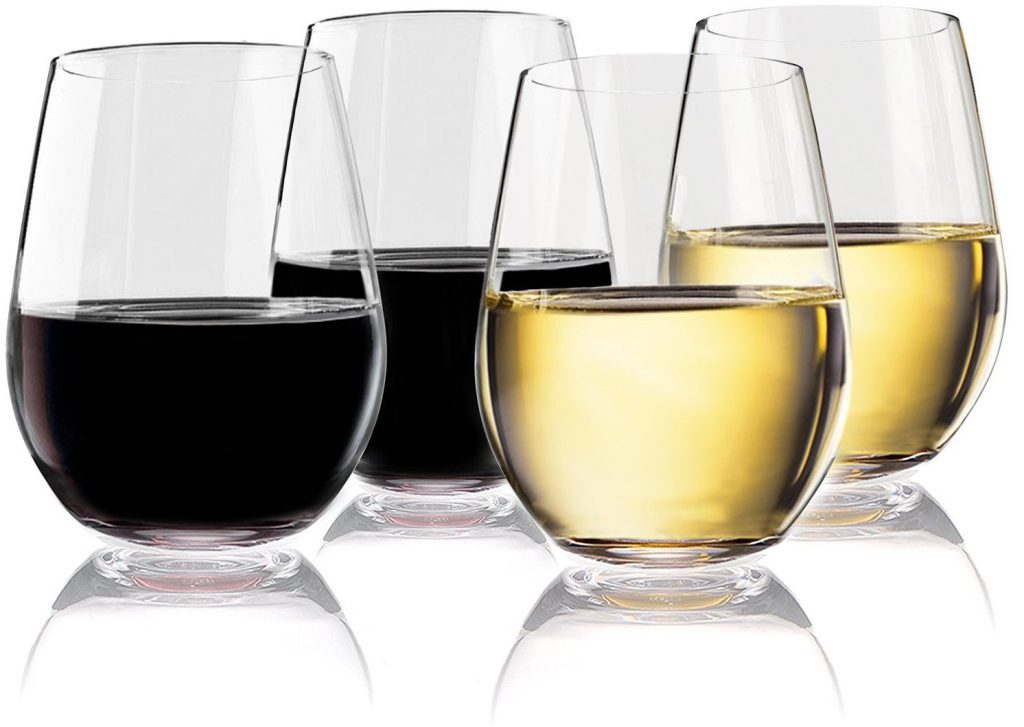 What goes better with a camping trip than a glass of chardonnay or three?
Absolutely nothing, that's what. But when you're RVing, there's a bit of a complication when it comes to glassware… in that your camper moves, of course!
No need to worry about carefully bracing your glasses for impact each time you set off for your next vista — or having one crash on the floor simply because you've dropped it. (Hey, it happens to everyone… especially when they've been drinking!) These shatter-proof wine glasses don't compromise elegance for convenience, and they make your RV safer for everybody.
High Tech RV Accessories
Here are some more great RV accessories to check out.
3. USB wall chargers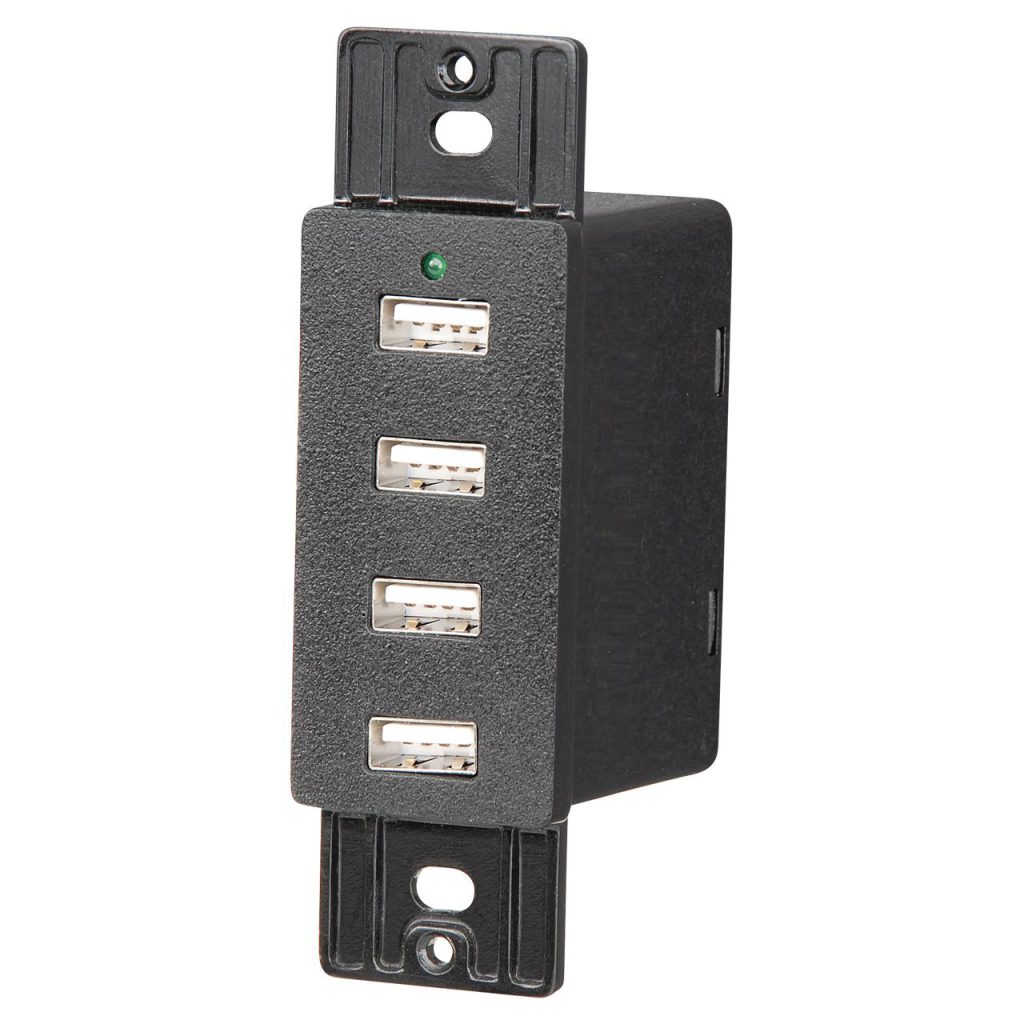 If you've gone to an RV show lately, you may have noticed that many of the newest RV models have USB charging ports installed directly into the walls where you once only found regular outlets. But you don't have to trade up to a 2018 model to have 2018 fixings!
You can install USB wall charging ports yourself with ease, and they're not too expensive. For example, these USB wall plates charge not one or two, but four USB devices… and they'll run you less than $20. Sure beats paying thousands of dollars for a brand-new right, right?
4. Backup camera and monitor kit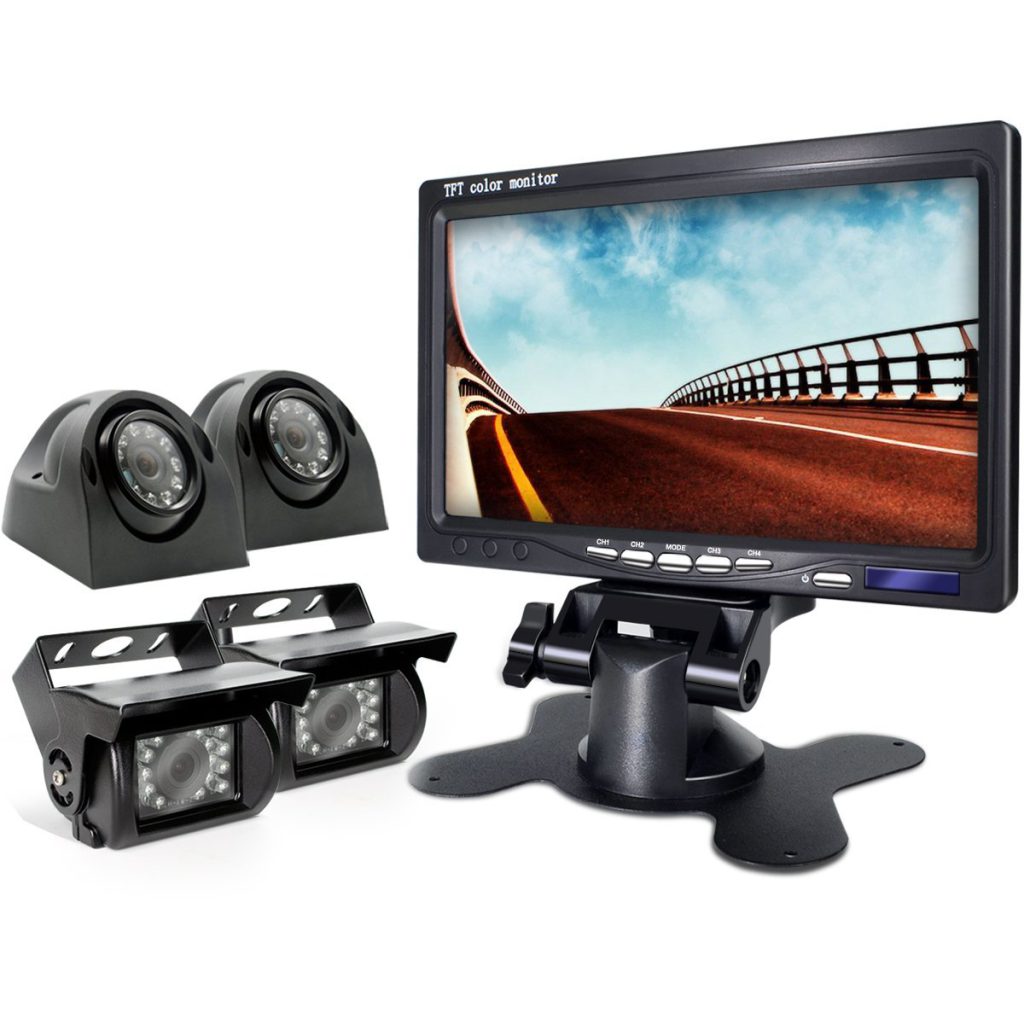 If you're driving a big rig that didn't come with a backup camera included — which is an especially prevalent situation with converted vintage busses or fifth wheel trailers — installing an aftermarket backup camera and monitor kit can totally change your camping game. Just imagine how much easier maneuvering will be when you can actually, you know, see where you're going! What a concept, right?
5. Blink home security camera setup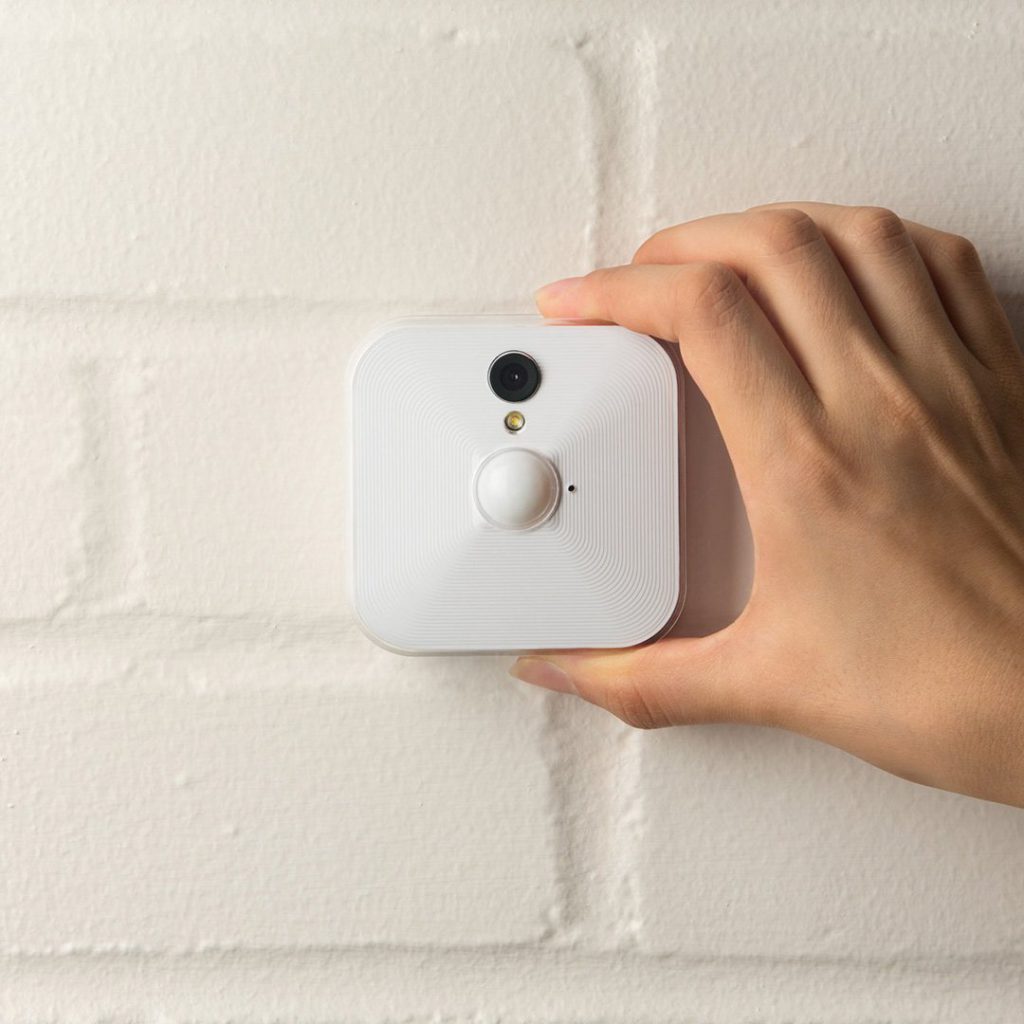 Camped in a less-than-populated area? Worried about losing your generator or other valuables while you're away?
If you've got a smartphone, you've already got the makings of a great security system — just purchase the affordable Blink home security camera setup, which you can mount and move with ease to adjust to whatever you're most concerned about in a given campsite. Every time it detects motion, the camera will send a short video clip to your phone, so you can rest assured that all your stuff stays safe while you're out exploring!
Exterior RV Accessories
Not all the best accessories are on the inside. Here are some improvements for your RV's exterior!
6. RV accessibility accessories for pets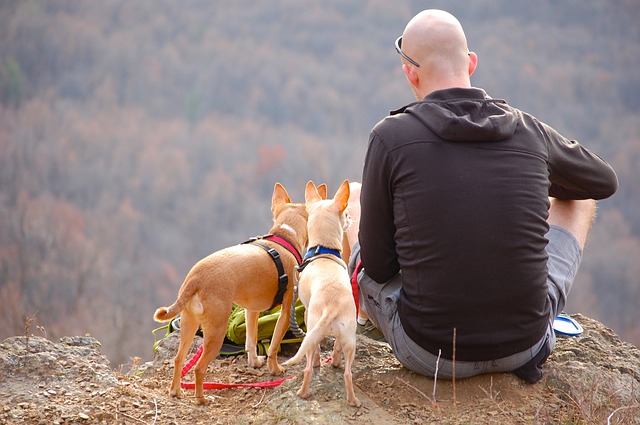 If you travel with your furry family members, you want them to be just as comfortable as everyone else, right? Whether your pets are aging or simply uncoordinated, RV steps can be difficult for many dogs and cats.
That's why we recommend this telescoping pet ramp, which will make entering and exiting the RV a breeze for Fido and Fluffy. Looking for some fresh air? This doorway screen will keep bugs out while letting Bugsy come and go as she pleases!
Recommended RV Accessories
Here are a few more of our favorites.
7. Wall-mountable eyeglass holder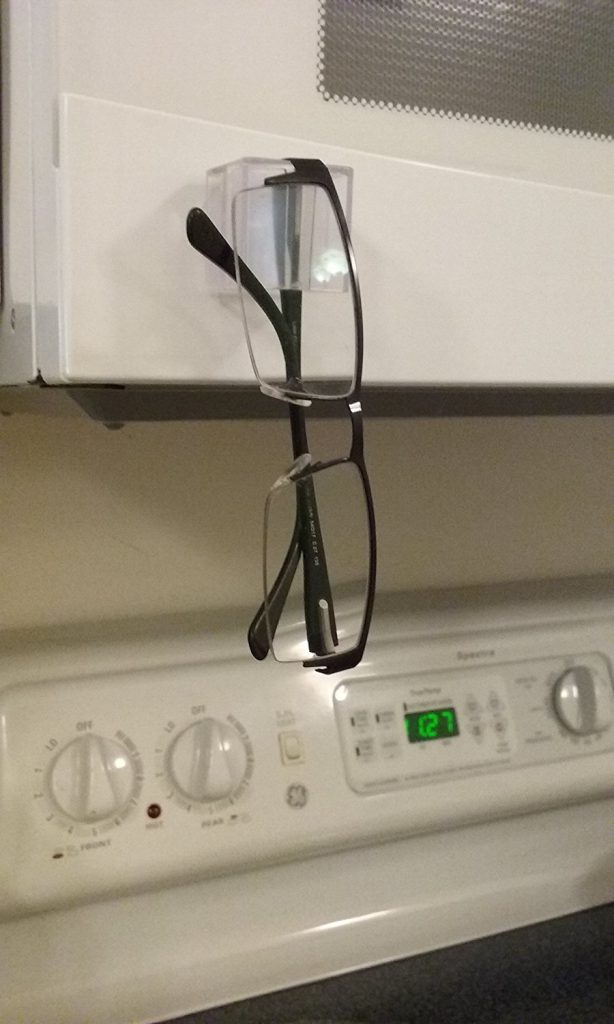 Camping's no fun if you can't see, and driving is impossible. Never misplace your eyeglasses again (or watch them slip off the dashboard as your spouse makes a wide turn) with this wall-mounted eyeglasses holder. Sometimes, the simplest ideas are the most brilliant!
8. RV travel tracker maps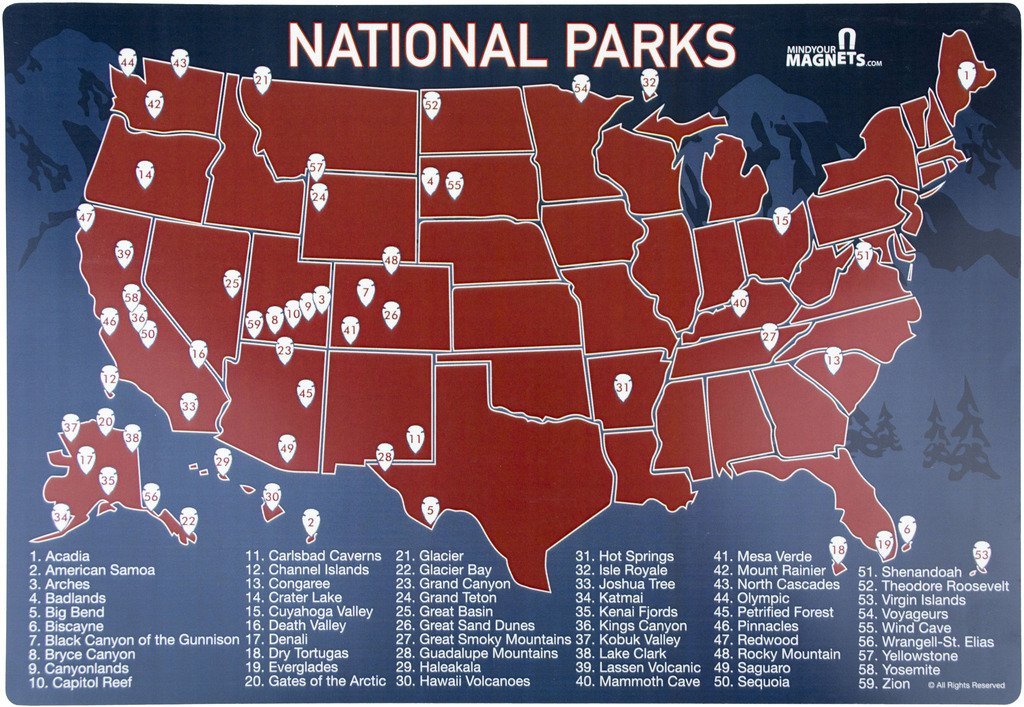 Looking for personalized RV accessories that double as DIY projects? Travel-tracking maps might be right up your alley.
Whether they're magnetic or filled with stickers, and whether they track states or national parks, travel-tracking maps are the perfect way to look back on where you've been in your RV… and where you're excited to go next! Plus, they're easy to install and fun to use for the whole family. Just let the kids put the sticker up next time you cross state lines, and watch that smile grow. What better way to inspire your family with the magic of travel?
Of course, there are plenty of other fantastic RV accessories available on the market today, and even more waiting to be invented. So, what are your favorite RV accessories? Let us know! Like we said, we're always ready to find our next favorite RV gadget.
This post may contain affiliate links.