Travel Inspiration
November 7th, 2019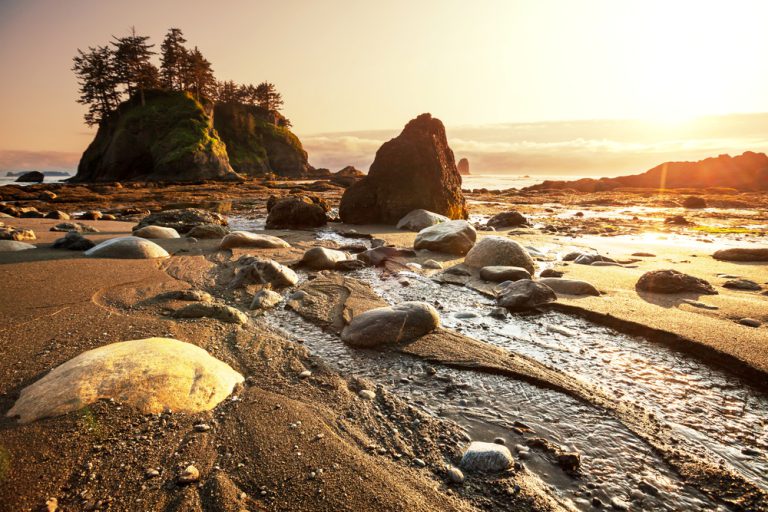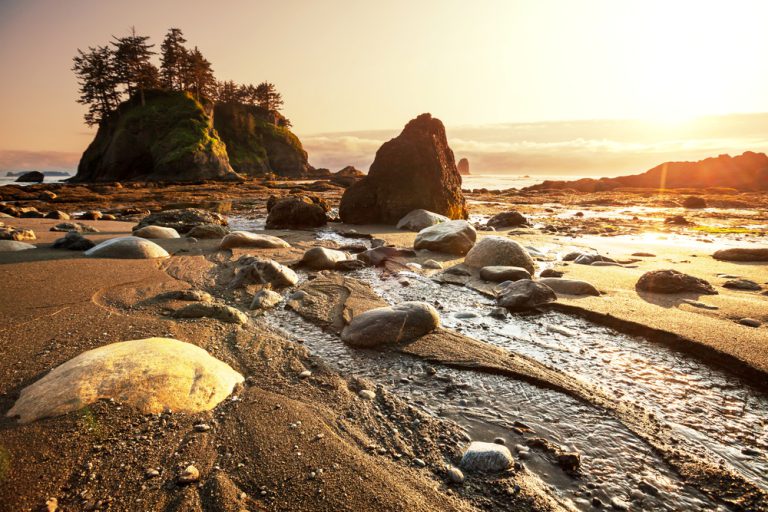 From sea to shining sea, there's an abundance of beauty to see on a North America road trip. In fact, we're of the opinion that you can't go too wrong, no matter where you turn.
But if you're really looking to maximize your time on the road, there are a few spots that should be on your non-negotiable list. Some places are classic destinations for a reason, after all!
Whether it's mind-boggling beauty of the Grand Canyon or the way the redwoods make you feel like you've stepped into a fairy tale, here are some must-see places in North America to put onto your travel bucket list.
Must-See Places in North America
If you have the privilege of playing North America road trip planner this time around, here are just a few of the spots we recommend you add to your list of potential stops.
1. The Grand Canyon – Arizona
If you looked up "must-see North America" in the dictionary… well, actually, you probably wouldn't find anything, since that's not a single word in need of a definition. ?
But if there was a dictionary that would define such a thing, we imagine it would mention the Grand Canyon toward the top of its explanation. This classic destination is easily one of the most celebrated landscapes not only in the country, but in the world.
There are a wide variety of ways you can visit the Grand Canyon. The National Park is an obvious choice, of course, and Flagstaff is certainly a lovely little town. But we also recommend heading to Page, Arizona to see Horseshoe Bend — or even checking out the northern rim in remote Coconino County.
Click here to see RVshare rentals near the Grand Canyon in Arizona.
2. Redwood National Forest – California
Home to the tallest trees on earth, the Redwood National and State Parks are an absolute must-see. You'll be instantly transported inside your favorite bedtime story, a tiny fairy in a mystical green-and-gold forest.
And the nearby town of Eureka is worth a visit, too; the seat of Humboldt County, it's home to an excellent zoo as well as even more giant trees to gape at in Sequoia Park.
Click here to see RVshare rentals near the Redwood National Forest in California.
3. Olympic Peninsula – Washington
It's strange, but true: although it's tucked next to one of the busiest metropolitan areas in the country, the Olympic Peninsula — and Olympic National Park in particular — remains one of the least-visited of America's most celebrated landscapes.
But it's an enjoyable ferry ride away for Seattlites and a worthwhile trip for those coming from further afield, too; it's one of the only places in not only the country, but the world, where you can go from alpine meadows to coastal beaches in the space of a two-hour drive. The small port towns that dot the coast are worth traipsing through, too; bring along your passport and take another quick boat ride up into Victoria, Canada.
Click here to see RVshare rentals on the Olympic Peninsula in Washington state.
4. Big Sur – California
Los Angeles and San Francisco have their charms, but it's breathtaking natural beauty you're after, we recommend exploring the space in between. There's a reason Big Sur has been the subject of a variety of books, songs, and movies — and you'll be sure to understand exactly what that reason is the moment you find yourself winding along its coast on the 101. (Psst: here's how to make the most of the rest of your Pacific Coast Highway trek!)
Click here to see RVshare rentals near Big Sur, California.
Best Road Trips in North America
Our list of the best road trips in North America continues!
5. Hill Country – Texas
Covered over in wildflowers during the spring and full of fresh, delicious wine any time of year, the Texas Hill Country is well worth driving through, especially if you're already planning to visit nearby Austin or San Antonio. Speaking of which — we're sure you won't forget to visit the Alamo (pun intended), but we also recommend taking a stroll down River Walk while you're in town!
Click here to see RVshare rentals near the Texas Hill Country.
6. Upper Peninsula – Michigan
From Pictured Rocks National Lakeshore to the trip back in time that is a visit to Mackinac Island, Michigan's Upper Peninsula, or the UP as locals call it, is an often-overlooked gem of a destination tucked into the American midwest. Of course, we recommend you visit in the summertime… unless you're very prepared for cold-weather RVing!
Click here to see RVshare rentals in Michigan's Upper Peninsula.
7. The Florida Keys – Florida
Full disclosure: this writer is a Florida native, and she's of the opinion that there's plenty to see in her home state. Far more than she's even gotten the chance to in her lifetime!
But if I had to recommend a single iconic destination to an out-of-stater, it would be hard to do better than the Florida Keys, which are rightly celebrated for their pristine beaches and pure blue waters. Plus, who can pass up an Instagram photo at the southernmost point in the U.S.?
Click here to see RVshare rentals in the Florida Keys.
Northern U.S. Road Trip
Don't get us wrong; many of the best road trips in North America are actually in its southern climes.
But there's a whole lot to see in the north east section of the USA. Here are some spots to add to your northern U.S. road trip itinerary.
8. Finger Lakes – New York
The Big Apple is one thing — but New York has so much more to offer than bright lights and skyscrapers. The Finger Lakes area of upstate makes a common weekend getaway for city dwellers, but it's worth traveling for even if you're coming from afar. We highly recommend checking out Letchworth State Park, considered the "Grand Canyon of the east," as well as drinking some of the area's local wine.
Click here to see RVshare rentals near the Finger Lakes area of New York State.
9. Acadia National Park – Maine
In one of the most dramatic landscapes of the northeast, granite mountaintops overlook waves crashing on high cliffs, all dotted with historic lighthouses and pickable wild blueberries.
Seriously — if you haven't visited coastal Maine, you're in for a serious treat. And one of the best places to experience the landscape is Acadia National Park. Whether you hike, climb, or simply drive through it, you'll be treated to some of the most gorgeous vistas in the entire country… and slightly smaller crowds than you might encounter in, say, Yellowstone. The nearby gateway town of Bar Harbor is worth a visit, too. Don't forget to eat some lobster!
Click here to see RVshare rentals near Acadia National Park in Maine.
10. White Mountains – New Hampshire
The perfect place to hike in the sunny summer or go leaf-peeping in the rapidly-cooling fall, the White Mountains of New Hampshire are a great spot for RVers to visit any time of year. Yes, even in the winter, so long as you're brave… and have a heated water hose to ensure you won't end up drinking an icicle.
Click here to see RVshare rentals near the White Mountains of New Hampshire.
Ready to Upgrade Your North America Road Trip?
If you really want to take the ultimate North American road trip, a lot of it has to do not so much with where you go as how you get there. (After all, we've got to admit — the whole darn country is pretty. You can't go too wrong unless your accommodations are uncomfortable!)
You've heard us say it before, but we'll say it again: an RVshare vehicle is a great way to transform your next road trip into a luxurious getaway you won't soon forget. When you have your own private bungalow on wheels to retire to, all the beautiful scenery you see is that much more enjoyable… not to mention the comfort of not having to rely on public bathrooms.
What's more, privately-owned RVshare rentals stand to save you a decent chunk of money compared to what you'd expect to pay from the big box guys. After all, private owners don't have to foot expensive business overhead… so they can afford to pass those savings on to you in the form of lower per-night prices!
Once you find your dream rental from RVshare, all that's left to do is decide where to go. (And seriously, there are great options everywhere — check out this post with some of the most scenic drives in North America, no matter which state you call home.)
This post may contain affiliate links.