5 Ways to Save Money RVing Now
RV Owners
September 29th, 2017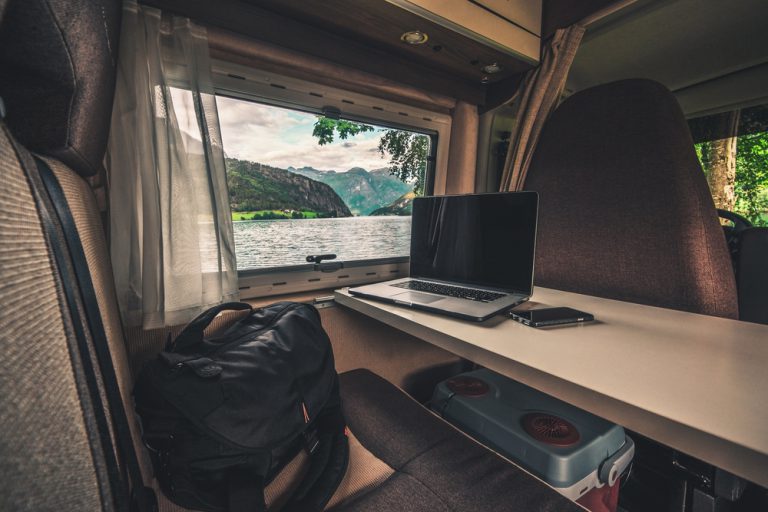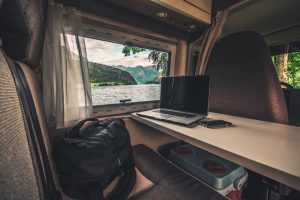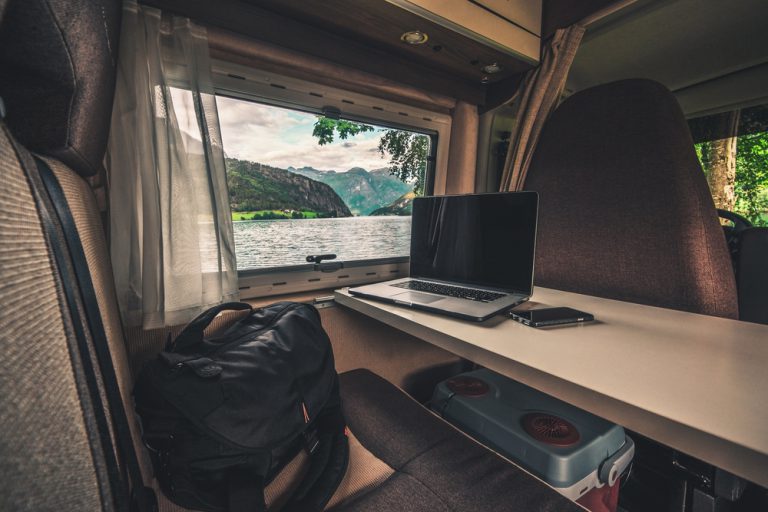 It's undeniable that travel makes your life richer… but the same can't always be said for your wallet.
Even if you're not jetting off to exotic destinations via first-class airfare, vacationing can be expensive. But fortunately, thrifty globetrotters have come up with tons of great budget travel hacks — and RVing in particular lends itself well to seeing the world on a dime or two. (For instance, you can save up to 50% on your campground fees every single time when you join RVshare's favorite camping club, Passport America.)
Want to keep even more of your hard-earned cash while still seeing the world? Here are some of our best money saving tips for your next big RV road trip.
Easy Money Saving Tips
Saving money doesn't have to be hard! Try these simple-to-implement solutions.
1. Eat in.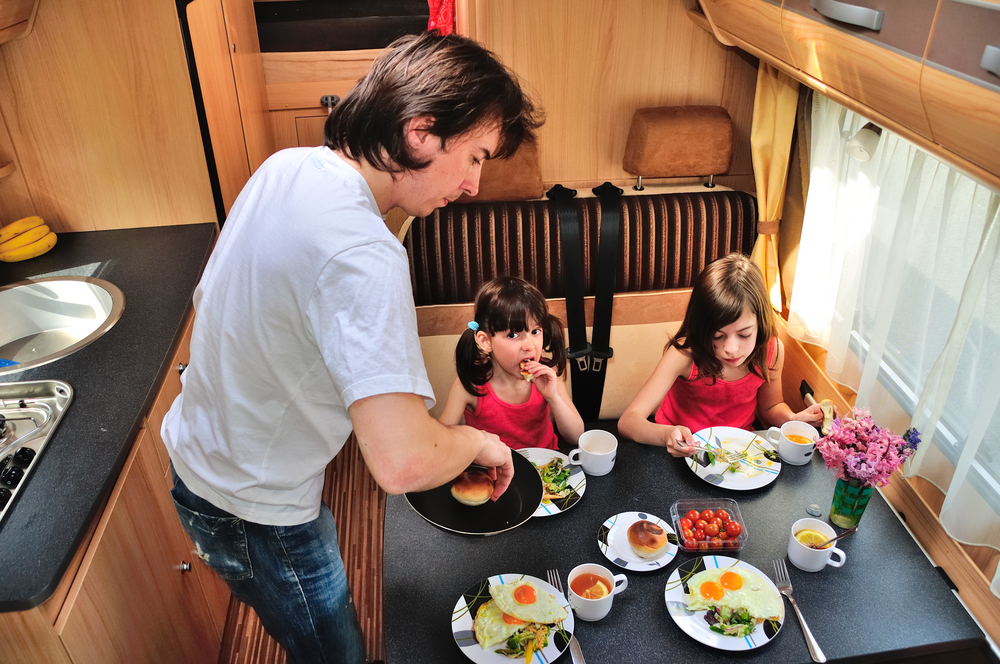 Whether you're in a modest travel trailer with little more than a cooler-sized fridge or a great, big Class A diesel pusher, one of the easiest ways to save money when you're on an RV road trip is to take advantage of the fact that you don't have to eat every meal in a restaurant. It's pretty insane how quickly those bills can add up, especially if you're feeding a family!
Obviously, this is easiest if you have a fully functioning kitchen with a stove range and an oven, but it's totally doable either way. I mean, what campground doesn't have access to a grill? And many RVers swear by their investment in the Instant Pot. Sure, it's $100 up front… but you gain a whole kitchen's worth of cooking capability in a teeny-tiny, RV-friendly footprint.
2. Try out boondocking.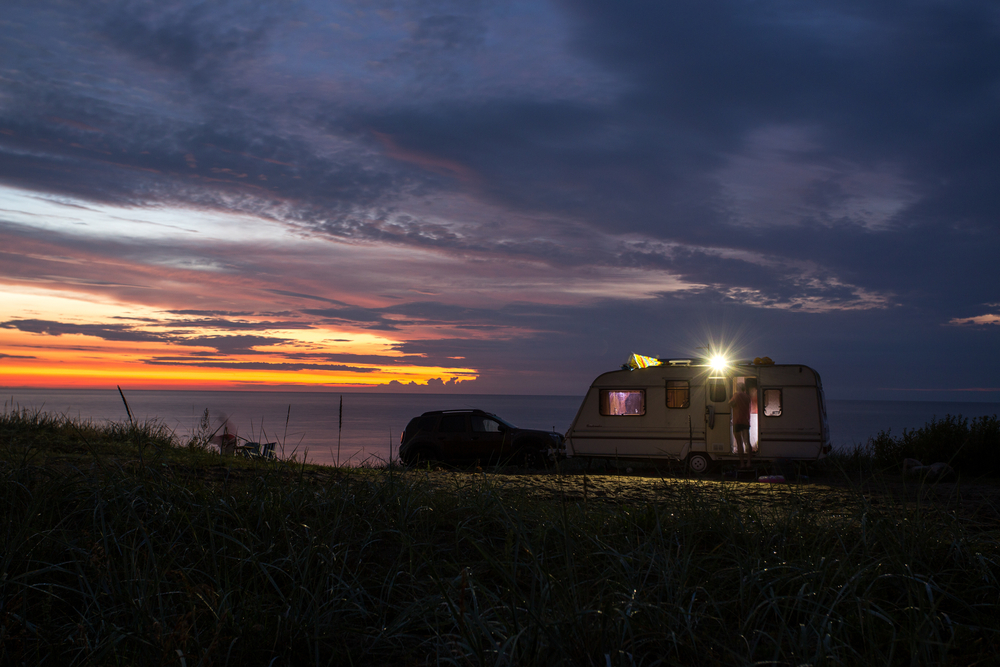 You might have to go without power or watch your tanks' levels like a hawk, but boondocking — or "dispersed camping," where you set up camp without electrical, water, or sewer hookups — is really the essence of camping as it's meant to be. No noisy campground filled with shouting children and dogs running off their leashes; no rec room or pool to break your immersion in the great outdoors.
It's just you, nature, and a gloriously starry sky… oh, and a camping fee that's either minimal or nonexistent. Yes, please.
If you do fall in love with boondocking, you may eventually want to upgrade your rig to run on solar power. But even though solar panels can be expensive, you'll save a ton of money on propane and generator repairs in the long run… not to mention how much better it is for the planet!
3. Travel with the seasons.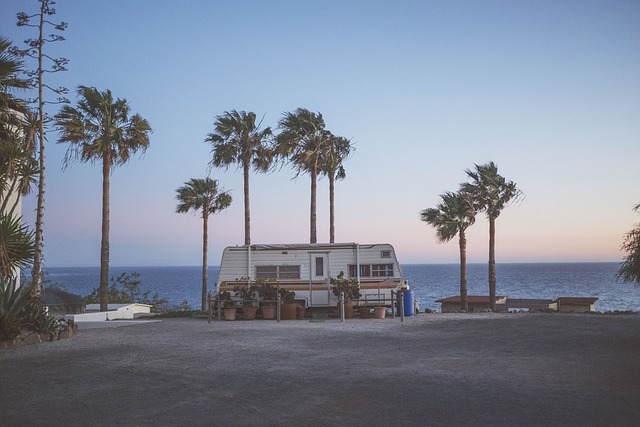 Here's the thing: If it's not excessively cold or hot outside, you won't really miss having electrical hookups or using that generator — which burns expensive propane, don't forget!
When the weather's nice enough that giving up climate control doesn't bring discomfort, not having electricity just means you get more screen-free time to spend with your loved ones… and you'll also save money you would have spent powering your rig. So plan your vacation accordingly! No matter when you're planning to travel, there's surely a destination somewhere where the weather is totally livable… so go there!
How to Save Money Traveling
Here are some more money saving habits and strategies for frugal RV travelers.
4. Join the club.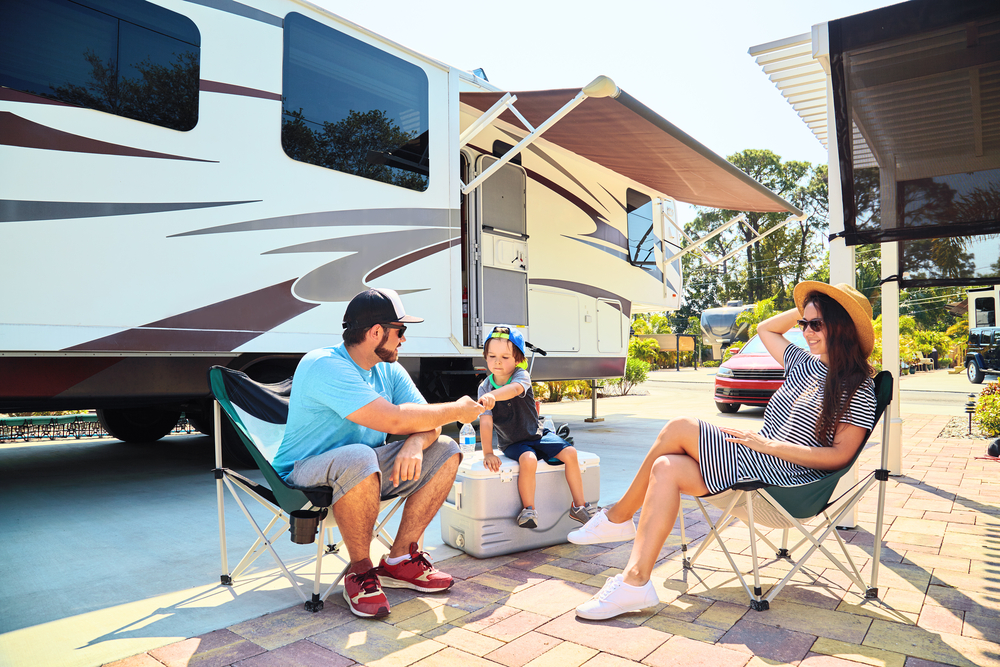 It may seem like dubious money saving advice at first, since the vast majority of travel clubs include a fairly significant annual fee.
But you'd be shocked at how much money you can save in the long term when you sign up for RV-specific memberships in groups like Passport America. You'll save 50% of the accommodation price at nearly 1900 campgrounds nationwide (as well as in Mexico and Canada), and that's just the beginning!
Passport America members also receive a free online subscription to RV America magazine, which "provides a fresh look within the RV Industry and provides members with many great features such as Product Highlights, and Recipes from the Road." So not only will you save money on campground fees — which is one of the largest line items of any RV travel budget — but you'll also be up to date with industry news and RVing tips.
Making Money on the Road
What's even better than saving money while you're traveling? Earning some. And if you think you can't travel and make money at the same time, it's time to think again.
5. Become a "workamper."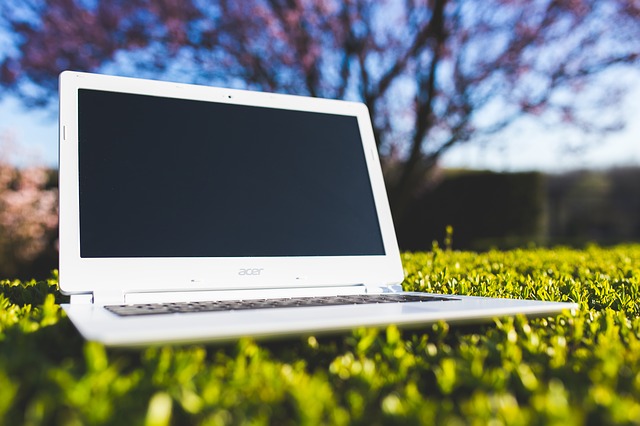 Whether it's a seasonal job at a National Park or trading a few hours' behind the front desk for free campground accommodation, work-on-the-road jobs are totally out there, just waiting for industrious and flexible people to use them to fund their dream trips.
You might find yourself wearing a ski instructor's hat in Breckenridge one winter, only to take a temporary job as a barista or remote call center rep that spring. But no matter what jobs you find, the important thing is that they allow you to live a flexible, travel-friendly lifestyle… which makes the dream of full time RVing and living on the road a real possibility.
For more information on how to make money while RVing and jobs you can do while traveling, check out the official Workamping website, which has tons of info for anyone who's interested in this lifestyle. Of course, keep in mind that for many remote jobs, you'll need a functioning laptop as well as a way to ensure you stay connected to the internet at all times. Fortunately, our increased reliance on technology these days means that's not expensive as it used to be. For instance, this 13-inch ASUS ZenBook Ultra-Slim Laptop with a Core i5 Processor and 8GB of RAM is available for less than $700, and Verizon sells its Ellipsis Jetpack 4G LTE MHS800L Mobile WiFi Hotspot for under $40. Totally worthy investments if you're serious about finding ways to make money while Ring!
Vacation Money Saving Tips
These money-saving — and -making — tips are sure to help you create a more affordable vacation. But if you're still looking for more ways to get smart about your travel budget, don't worry; we've written a lot on the subject!
Here are a few of our favorite travel budget posts:
Enjoy your trip… and all that extra cash you'll stash while you're at it.
This post may contain affiliate links.