Travel Inspiration
September 15th, 2015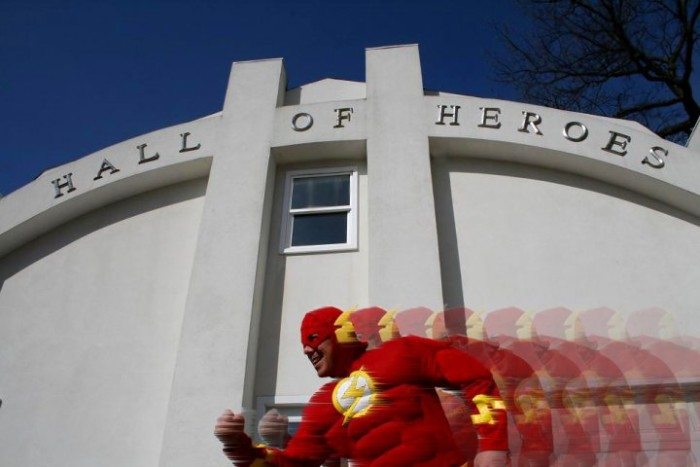 Ever wanted to just hop in your vehicle and drive? Of course you have! Everyone loves a good road trip. But where will that road lead you? Are you off to explore the mountains of the west or the beaches of the south…or perhaps you're searching for the heartland of America. If so, there is no better place to go than Indiana.
Whether you enjoy history, natural wonders or amusement parks, here are 12 Indiana road trips perfect for your next adventure.
1. Levi Coffin House
Do you love history? If so, you'll want to make a stop in Fountain City to visit the Levi Coffin House. As part of the Underground Railroad, this house played a huge role in the history our nation. In fact, the original owner, Levi, is called the President of the Underground Railroad. Together with his wife, Catharine, he helped many slaves escape the southern states. Which such an amazing legacy, this site is worth a visit.
2. Angel Mounds
In the days of old, Angel Mounds was the largest settlement in the area. Located in Evansville, this historic landmark is an excellent combination of history and beauty. It's definitely an attraction that history buffs won't want to miss.
3. George Rogers Clark National Historical Park
Another great destination for history lovers is the George Rogers Clark National Historical Park. It is located in Vincennes and is alleged to be the location of Fort Sackville which was a British Settlement in the days of the Revolutionary War. That is, until Lieutenant Colonel George Rogers Clark defeated them with a surprise attack. It is the perfect place to learn more about American history.
4. Hall of Heroes Museum
For the comic lovers in the bunch, no trip to Indiana is complete without a stop at the Hall of Heroes Museum. In fact, it's the only museum of its kind in the entire wold. Located in Elkhart, it features two stories full to the brim with over 75 years of comic book history and toys. They also have a copy of the Bat-Cave and more for comic fans to enjoy.
5. Spring Mill State Park
Spring Mill State Park sits on over a thousand acres in Mitchell, Indiana. It is a must-see attraction when in the area, especially if you love hiking. It features a memorial for Gus Grissom, a local resident who was an original member of the Mercury 7 i.e. NASA's first astronaut class. Also, the on-site Nature Center lets visitors view live animals from spring to autumn.
6. Indiana Beach
Looking for a fun way to blow off some steam? If you are in the Monticello area, then you are in luck. Indiana Beach Amusement Area offers a wonderful amusement park for the entire family to enjoy. It is filled with tons of rides, and there's also a water park on the premises. Plus, they will soon be adding a wave pool to their list of attractions.
7. Conner Prairie
If you happen to be in the vicinity of Fishers, Indiana, you absolutely must visit Conner Prairie. This is especially true if your kids are along for the ride. They offers a variety of interactive experiences so that visitors can get in on the fun. It is the perfect place for creating memories that your children will cherish for a lifetime.
8. Marengo Cave
Do you love exploring caves? If so, you will love this unique cave located in Marengo. It features gemstone mining, walking tours, and canoeing for visitors to enjoy. Plus, there's an activity called "The Crawl" that gives children a chance to explore a maze. If you plan on visiting here, make sure you wear the correct attire to crawl around a cave!
9. Holiday World and Splashin' Safari
Holiday World and Splashin' Safari is considered to be the first theme park in the world. It was also named the country's best water park by USA Today. It features rides, games, live entertainment, and other attractions for you to enjoy. Plus, they offer tons of freebies, like drinks, Wi-fi, and sunscreen. What can beat that?
10. Indiana Dunes
Are you looking for somewhere that you can let your hair down? Indiana Dunes National Lakeshore has something for everyone. Located in Porter, it features beautiful scenery to see and world class dining to sample. There are also swimming,and hiking opportunities for those who lead an active lifestyle. But that's not all, this area has an exciting night life for those who love to party the night away.
11. Foellinger-Freimann Botanical Conservatory
If beauty is your inspiration, the Foellinger-Freimann Botanical Conservatory is a must-see. Located in downtown Fort Wayne, this conservatory has many gardens to delight your sense including their themed Tropical, Showcase, and Desert gardens for you to explore. But their claim to fame is the allegation that they are in season all year round. Why don't you call them on their bluff and pay them a visit during the winter months?
12. Amish Acres
Situated in Nappanee, Indiana, Amish Acres will mesmerize you with its quaint charm. It features 80 acres of old time-y farms where you can see first-hand how the Amish work and live. It's an excellent way to travel to the past and experience what life was like when American was young. Who knows, it might even leave you with a deeper appreciation for modern technology.
What did you think of the above list? Are there any other road trips in Indiana that you would recommend? Share your thoughts in the comments below.