Industry News
December 12th, 2022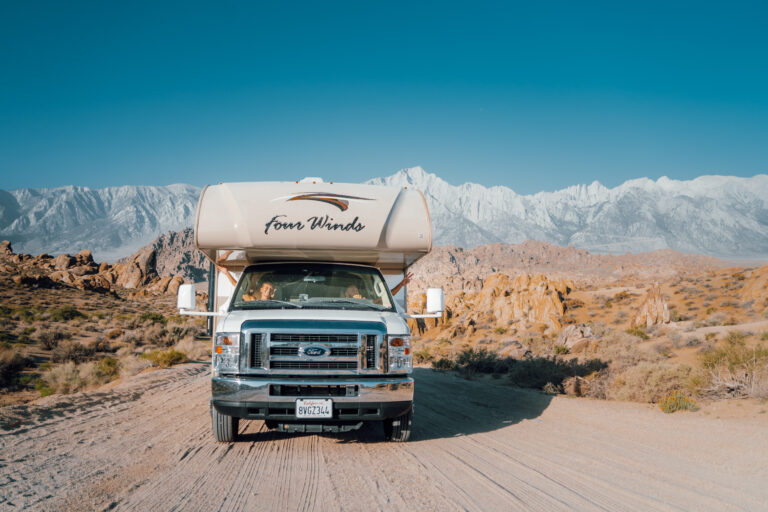 We've all been acutely aware of inflation over this past year, whether it's splashed across the headlines or experiencing it firsthand at the pumps and grocery store. The travel industry has certainly felt the impact as well, with the price of fuel soaring, buying a plane ticket or filling up the gas tank proves to be a heftier bill than usual.
In light of all this, Americans are keeping their travel plans. In a survey conducted by RVshare, we found that while inflation is unavoidable, only 2% of travelers are likely to cancel their vacation because of it. In fact, 88% of Americans are planning to travel as much or more in 2023 compared to last year. Instead, travelers are considering cost-cutting options.
How RVshare Travelers are Combating Inflation
Travel is a huge part of many Americans lives, and while it may be more expensive these days, instead of skipping it all together, travelers are being more mindful of how they allocate funds, and what they do on their trips. A few ways RV travelers are cutting costs?
57% will cook some of their own meals instead of dining out.
One of the major cost-saving perks of taking an RV trip is being able to cook on board. Most RVs have full kitchens, allowing you to use a stovetop, oven and microwave just like you would at home. Plus having a refrigerator and cabinets to store your favorite perishables and snacks means you don't have to sacrifice tasty and healthy food while traveling. Skipping eating at restaurants for every meal means more money to put toward your trip.
49% will travel during off season.
Vacationing during off season can save major $$$. With the rise of "work from anywhere" and "road school" culture, hopping in your RV rental any time of year is more of a possibility than ever. You are no longer constrained to saving up your vacation days and traveling during an allotted two weeks over summer. Travel to your favorite destinations, work from the comfort of your RV and then hit the trails the moment you clock out for the day. Off season means significant savings on many entrance fees, from theme parks to museums and much more.
43% will partake in fewer fee-based activities.
A misconception about traveling to new places is that you have to do a ton of expensive activities in order to have a great time. The truth is there are so many affordable or even free options if you get a little creative. Many museums and zoos have "free entry" days. Outdoor parks will have free demonstrations on certain days. A good hike or bike ride is a great way to explore a new place for free. Don't let the price of activities scare you away from taking a trip, the kids will be so excited by the magic of an RV adventure that they may not even want to leave it at all!
RV Owners Can Find Relief By Renting
Since 2020 there has been a boom of RV purchases. People realized that while air travel could be up in the air (pun not intended), trips outside in nature were never going away, and really beneficial for their families. In that time we learned the value of unplugging and stepping outside, and what better way to take that kind of trip than in an RV? Suppliers couldn't keep up with the demand, and with that came more RVers hitting the road than ever. But with the rise of inflation, some new RV owners found themselves struggling to afford this new purchase. One way to offset the cost of RV ownership? Renting it out on a peer-to-peer platform like RVshare.
Listing your RV with travelers who are looking to experience the lifestyle is a great way to earn supplemental income. You essentially make money from your RV when you aren't using it. You can block days it's unavailable, limit the amount of miles it travels, and deliver the unit yourself if you prefer that others don't drive. You truly have control of your rental business. Learn more about renting your RV here.
Flights vs. Cost of RV Rental
While gas may have gotten a little higher than usual, we found that on average it only adds about $35 to the typical RV trip! Meanwhile, the average US flight cost is $260 dollars. That, multiplied by the number of people in your party and this can quickly add up to thousands. 
add baggage fees, at $30 a piece per person on almost every airline.
add rideshare/transportation to and from the airport at an average of $35 each way. 
add airport meals for about $25 per person 
You can find RV rentals starting as low as $50 a night for tow behinds and $75 for drivable RVs. If you go for something more middle of the range or even feel like going larger with a $200 + a day RV rental, you are still looking at dividing this number by the amount of people in your party, not multiplying, which already brings about great savings. On top of ticket prices, you also have to factor in where you're staying when you fly to your destination, and hotel stays aren't exactly cheap.
Hotel averages nationwide are around $186 a night, which goes up if your party is too big for a standard room. If you want a nice location, rooms with kitchens, breakfast included and amenities the price goes up. Sometimes saving on hotel prices can end up adding more to other budget categories.
Campgrounds come with all types of price tags from $0 for public lands to $40 for a spot in an established campground with water and electric hook-ups. Boondocking allows you to park for free on public land but keep in mind the limitations. You'll have to use water and electricity from your own supply and most often you will be further away from attractions. 
Find a deeper dive into comparing the different kinds of travel options here.
RV travel has proven to be able to weather many storms, and shows no signs of slowing down. Keep this popular travel option in mind when planning your next vacation.