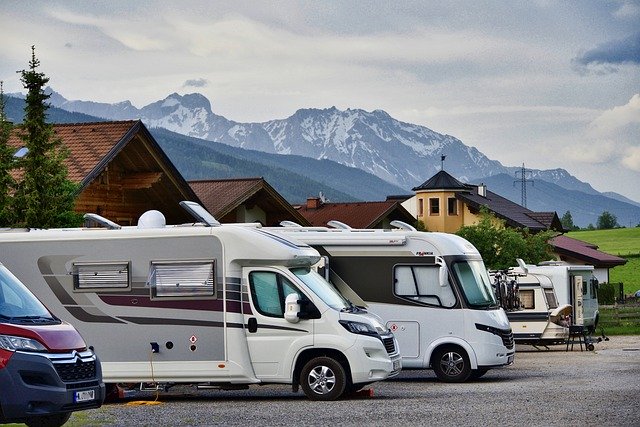 Buying an RV can seem overwhelming! Although it's a fun purchase and you have a lot to look forward to once you own one, it's also an expensive purchase. You'll want to do some research before you make your final decision so you can be sure you have the right motorhome for you and the lifestyle you want. One important part of that research will be to make sure you have an RV inspection before you purchase your vehicle.
How much does an RV inspection cost?
RV inspection costs can run the gamut from about $150 to $1,200 for a full inspection. The price will mostly depend on the size and type of motorhome you're having inspected. Although a motorhome inspection cost can seem daunting, spending this money at the beginning can save you money in the long run. You'll know whether there are any issues you need to have fixed before they get worse. You'll also know whether you want to choose a different RV altogether. Spending a few hundred dollars now could help you avoid buying a motorhome for thousands of dollars that turns out to be a mistake.
Types of RV Inspections
Because an RV is both a living space and a vehicle, an RV inspection checklist will be part home inspection and part vehicle inspection. There are a few different types of RV inspections.
Pre-purchase inspection
A pre-purchase inspection is one of the most expensive RV inspections to get. This is because you'll want to go over the entire RV to be sure you know what you're getting, and that nothing is broken or missing. You can choose to inspect just the mechanics of your RV, or you can have a full interior and exterior inspection.
A level 1 inspection checks the safety of your RV before you take it out on the road. It can take about three hours. A level 2 inspection is much more detailed and includes checking fluids, which may be sent off to a lab and takes much longer to complete.
An RV inspector should check:
The condition of the exterior body, including the underbody – are there scratches in the paint? Dents? Rust?
The condition of the tires and wheels
Any accident or flood damage
Any cracks in glass or other window problems
Drive components like 4-wheel and all-wheel systems
Steering, suspension, braking systems, and exhaust
Engine and transmission inspection
Fluid levels and whether there are any fluid leaks
The doors and roof
Interior inspection of the furnishings, cabinets, and facilities
Generator and appliance test
Test of lights, A/C, and electrical systems
Check of interior upholstery, mats, seat belts, other decorative finishes
If possible, have your inspector take your motorhome for a road test, and request that they take plenty of pictures during the inspection. This will help if you want to go over any details later, and will be especially helpful if you're trying to decide between several motorhomes.
Mandatory state inspection
Different motorhomes require different state inspections – a larger Class A RV may need a state safety and emissions inspection, while a Class B campervan may just need the usual emissions checks required by your state. A safety check will inspect your lights, brakes, tires, and possibly suspension to make sure your vehicle doesn't pose a danger on the road. While they are good for making sure your RV is safe, they won't be looking for any potential problems or any cosmetic issues like dents, scratches, or damage to cabinets and upholstery.
Motorhome Inspections Costs
Motorhome inspections can cost anywhere from $150 to $1,200. You'll pay more if you have a very large rig, or if you have complicated systems to check and a lot of things to cover. A smaller RV will cost less.
A smaller motorhome pre-purchase inspection that covers just the mechanical systems will be around $150. Getting your interior inspected can be around $350. A level 1 inspection costs between $200-500, and level 2 inspection fees are usually between $500-1,000.
Camper Inspection Costs
You can get a pre-purchase inspection of your camper as well, to go over many of the items we listed above. A pre-purchase inspection for a Class C camper or Class B campervan should be between $150-300.
Travel Trailer Inspection Costs
You may also have to do a mandatory inspection of your camper to check the frame of the trailer and ensure the brakes are in good working condition, depending on the requirements of your state. Those tend to be much cheaper than RV inspections because they take less time.
Where can I find an RV Inspection near me?
The National RV Inspectors Association is a great place to find an inspector for your RV. They have been trained in RV inspection, and you should be able to find one near your location.
Can I do my own Pre-Purchase RV Inspection?
You can't do your own mandatory safety inspections, but you can do your own pre-purchase RV inspection if you want. There are some pros and cons to a DIY inspection.
Pros and Cons
Pros:
You'll save money – doing it yourself means you won't be paying an inspector hundreds of dollars
You can trust yourself – an RV inspector you've hired for the job should do it to the best of their ability, but as with every job, there can be bad apples. Doing the inspection yourself means you know exactly what is and isn't wrong with the vehicle without relying on someone else to tell you
Cons:
You won't have the experience or knowledge of a trained RV inspector who has seen hundreds of RVs. They'll know the problems that commonly plague RVs and they'll be looking for certain things
You're liable for any mistakes – you may have recourse against an inspector who does a bad job, but you won't have any if you do the inspection
The cost of an RV inspection can seem high, but when you're making a purchase as big as an RV, it can give you peace of mind that you made the right decision…or it can steer you away from what could have been a very costly mistake!
As you're looking at purchasing an RV, be sure to also read "7 Questions to Ask When Buying an RV" for more tips.